Join thousands of fellow campervan travellers
Sign up for our Britz newsletter to receive inspirational travel content and awesome deals, and we'll send you a copy of our Ultimate RV guide!
Thanks
Please confirm subscription in your email.
Meet weird and wonderful creatures on your red continent road trip
Sarah Bennett & Lee Slater @BennettnSlater
Saltwater Crocodiles
The world's largest reptile, the awe-inspiring 'Salty' grows up to six metres long and a whopping two tonnes. A powerful and unscrupulous predator (yes, they eat humans), crocodiles are most safely observed from a guided boat tour, which offers the bonus of in-depth commentary about their crocodilian ways. Populations are thriving in the Northern Territory, with several boat tour operators on the Adelaide River, southeast of Darwin.
Koalas
The koala , meanwhile, is arguably the cutest of Australia's many marsupials. While not a fast-moving target – most of their day is snoozing up eucalypt trees – koalas are increasingly hard to spy in the wild due to habitat destruction. Improve your odds by heading to Homeleigh Mountain Scenic Drive in NSW, Queensland's Currumbin Wildlife Sanctuary, or Kennett River on Victoria's Great Ocean Road. We also spotted quite a few on Raymond Island in East Gippsland. Koala sanctuaries dotted around the country can be found via the Australian Koala Foundation.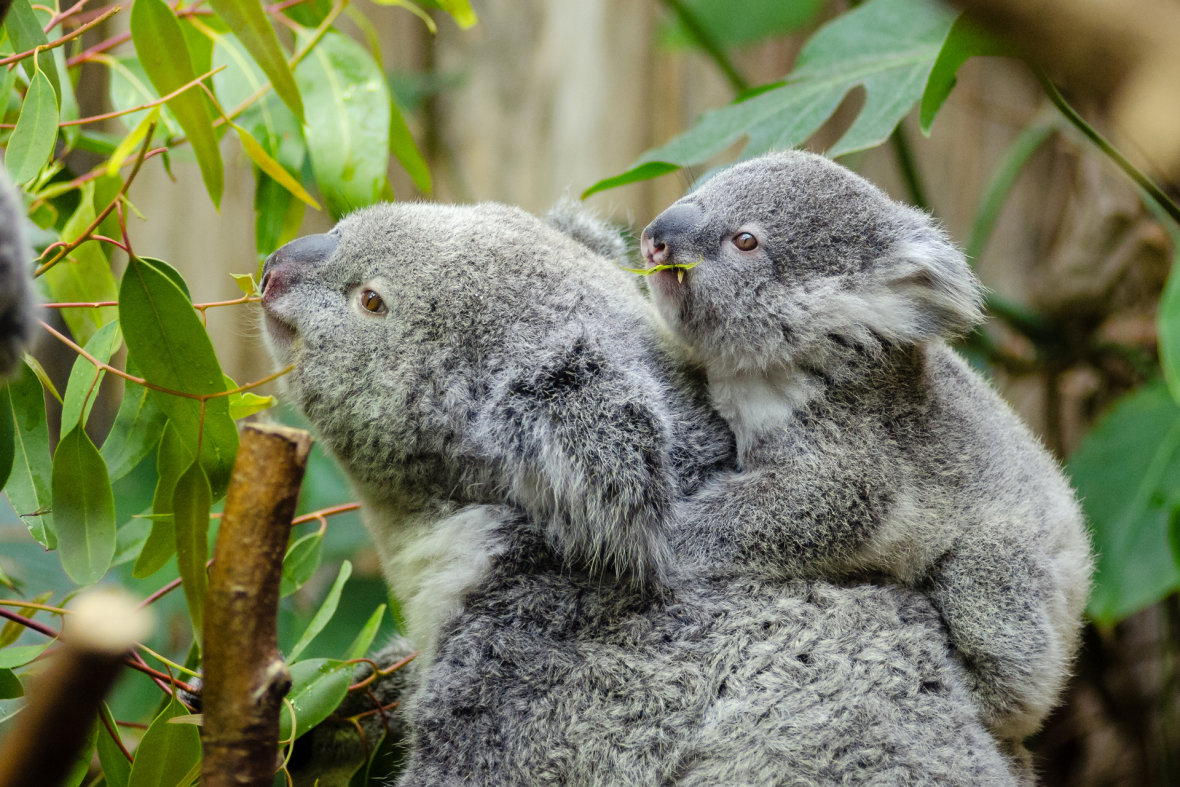 Kangaroos
Another of Australia's marsupials, the kangaroo is an unofficial national symbol and co-star on the coat of arms. Widely distributed and abundant, they can be spotted bounding throughout much of the country. The largest of four species is the Red, which grows up to two metres tall and redlines at 60 km/h. Large numbers congregate in the classic outback country of Sturt National Park in NSW. See their smaller Grey cousin in Flinders Chase National Park on the appropriately named Kangaroo Island in South Australia.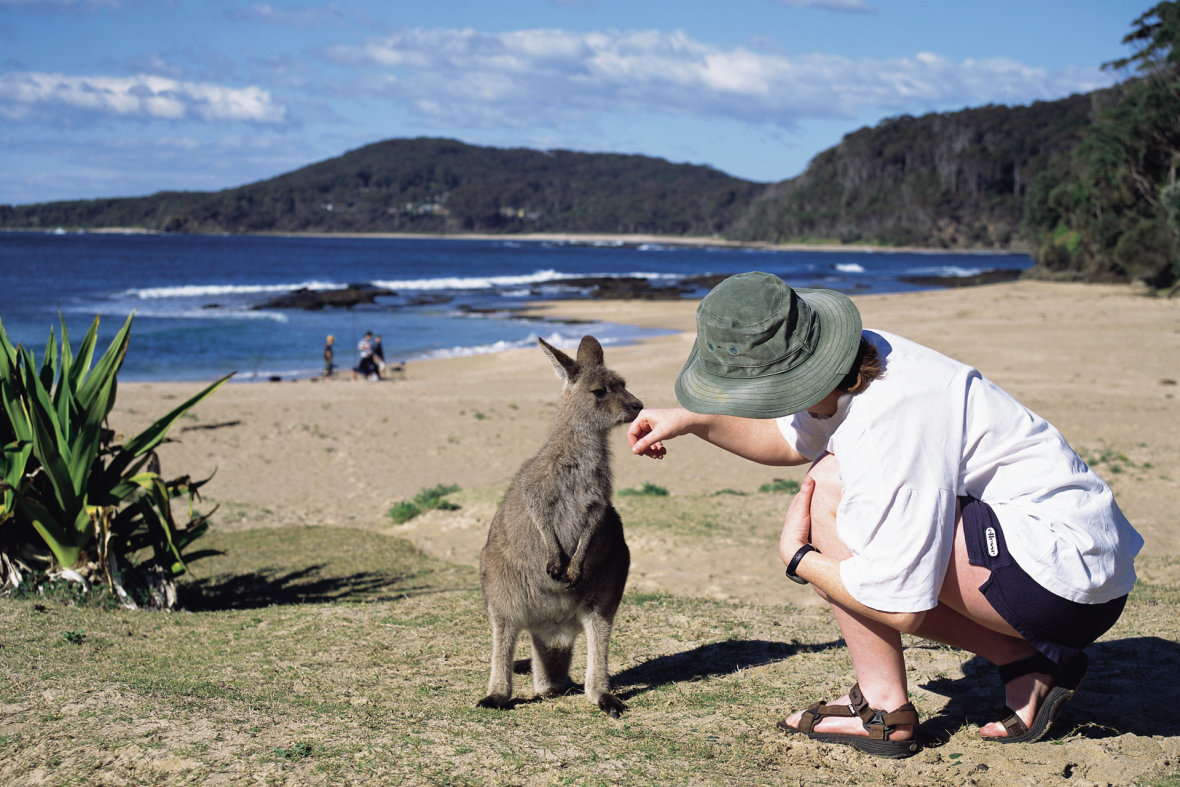 Cassowaries & Emu
Australia's has hundreds of land-based bird species, but the flightless cassowary and emu are the one's sticking their necks out. The country's largest bird, the emu can be seen scooting around rural areas including outback NSW and Queensland. Rarer but no less imposing is the rainforest-dwelling cassowary. With its bright blue neck plumage and shark fin-like crest, it's a masterpiece of avian artwork. Queensland's World Heritage-listed Daintree National Park is a stunning place to spot them, as is Taronga Western Plains (Dubbo) Zoo in New South Wales, home to many other native species.
Penguins & pelicans
Australia is in fact a twitcher's paradise, boasting more than 800 species of bird. The imposing Australian Pelican is a common sight, unmistakable with its striking two-tone plumage, long beak and capacious throat pouch. Coastal Victoria is a good place to view them, particularly at Metung where they turn up for a lunchtime feed outside the waterfront pub. Pelicans also rock up for lunch at Phillip Island, a bird-watching hotspot where visitors flock to a sizeable Little Penguin colony. Watch the pint-size wee fellas waddle ashore en masse at the Penguin Parade.

Dolphins
More than a dozen species of dolphin cavort around Australia's shores. Fortunately there are plenty of places and ways to see them: more than 100 operators offer boat tours, kayak trips and other close encounters. The ultimate adventure is swimming with dolphins, which you can do with the charming Bottlenose at Port Stephens in NSW and off Sorrento on Victoria's Mornington Peninsula. Landlubbers should head to the scenic Jervis Bay coastline in NSW, and the dedicated Dolphin Discovery Centre in southwest WA, where pods can be viewed from the shore.
Whales
North of Brisbane, Hervey Bay is a mecca for whale-watchers from August to November as thousands of humpbacks stop in on their migration to the bountiful waters of the Antarctic. Other great whale-watching locations include pretty Jervis Bay and Eden in NSW, Victor Harbor in SA, and Albany in WA where numbers are so great it's known as the Humpback Highway.