Join thousands of fellow campervan travellers
Sign up for our Britz newsletter to receive inspirational travel content and awesome deals, and we'll send you a copy of our Ultimate RV guide!
Thanks
Please confirm subscription in your email.
Sarah Bennett & Lee Slater
@BennettnSlater
For many people, a holiday is a quest for adventure – a chance to explore unfamiliar territory, try something new, and perhaps test some personal limits along the way. This needn't mean climbing Mt Everest or swimming the Amazon. Opportunities for inspiring and achievable experiences will often take you by surprise.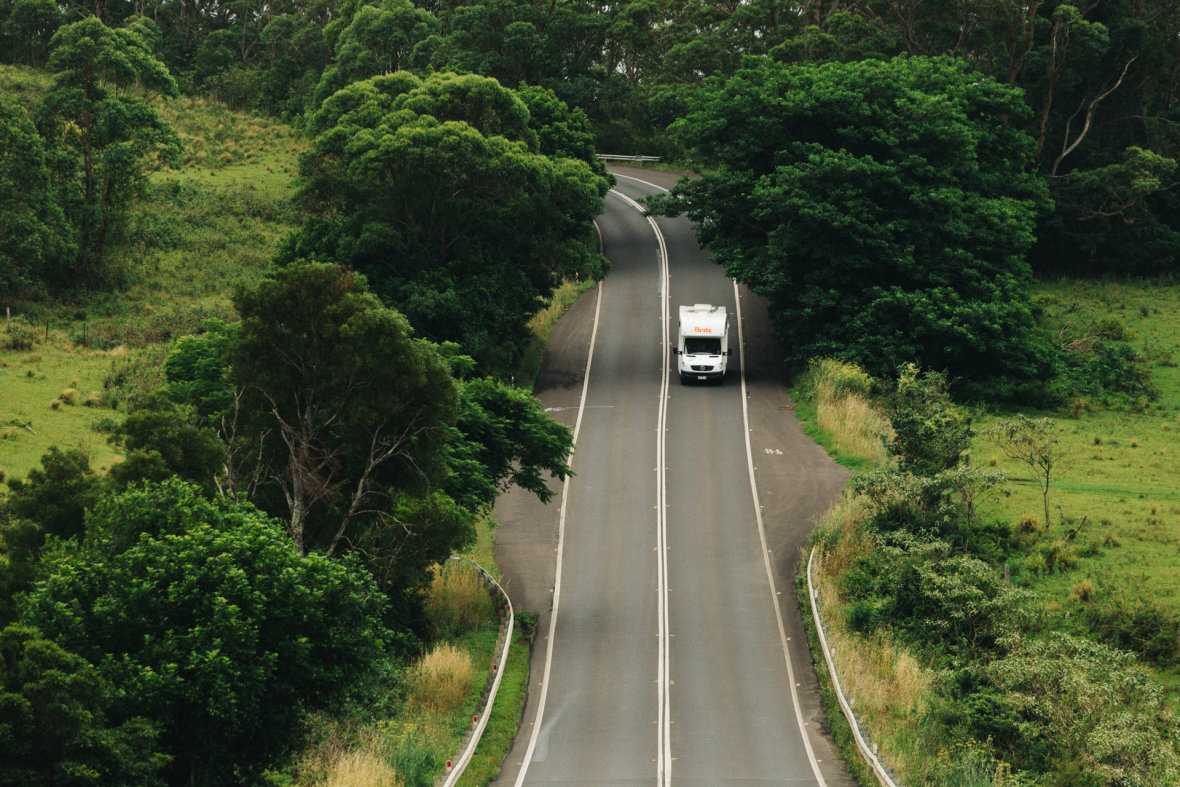 Although famous for vibrant cities, glamorous beach resorts and red-hot tourist tickets such as Uluru and the Great Ocean Road, there are a whole continent's worth of other unforgettable experiences lying off the beaten track. Discovering them is easy on an Australian road trip – just look for signposts featuring words such as gorge, falls, beach or billabong. Double-check your food, water and fuel supplies, then make the most of the freedom your Britz campervan allows.
Here are just a few amazing but achievable adventures to be found along Australia's back-roads.
Hike, bike and kayak around Barrington Tops National Park (NSW)
Home to one of Australia's largest temperate rainforests, World Heritage-listed Barrington Tops National Park is a paradise for bushwalkers with a variety of short strolls and more strenuous hikes. Other options for exploring this diverse and rugged wilderness include mountain biking, kayaking and horse riding. Barrington Outdoor Adventure Centre can get you in the saddle or on the water. Park up for the night and enjoy the frog chorus under starry skies at Gloucester River campground.

Scale the Grampians (VIC)
The lofty, sandstone ridges of Grampian National Park are a magnet for rock climbers. You, too, can bag a peak or two by clipping on to one of the local guides at Halls Gap. Little aptitude for altitude? Take in the park's spectacular scenery and treasured collection of Aboriginal rock-art sites along the Grampians' walking trails – the aptly named Wonderland area near Halls Gap is a great place to start. Spread across the park are seven campervan-friendly, back-to-nature campgrounds.
Kayak the Tassie Coast (TAS)
Kayak beneath towering sea cliffs and stacks around the Tasman Peninsular keeping an eye out for Australian Fur Seals along the way. Tasman National Park is also home to diverse forest and some of Australia's most stunning coastal scenery that can be ogled on numerous walkways. More sedate paddling is on offer around Hobart's iconic waterfront. Roaring 40's Kayaking in Kettering will guide you on the high seas.


Going Underground at Naracoorte Caves National Park (SA)
Beneath your feet in this World-Heritage-listed national park between Melbourne and Adelaide lies a subterranean wonderland of stalagmites, stalactites, chambers and fossils spread across 26 limestone caves. Spelunk your way around them on self-guided and ranger-guided tours. Claustrophobes should hang around outside the Bat Centreat dusk for a different kind of thrill: watching and dodging thousands of southern bent-wing bats as they exit the caves en masse.
Conquer a Karijini National Park Canyon (WA)
Just north of the Tropic of Capricorn and around 1400km northwest of Perth is of Australia's most scenic national parks. Sculpted by Mother Nature over millions of years the park is riven by spectacular gorges where creeks thunder down 100-metre chasms and then widen to form paradisiacal pools ideal for cooling dips. Intrepid folk can slide, float, leap, climb and abseil their way through the park with West Oz Active Adventure Tours.
Canoe Katherine Gorge (NT)
Paddling beneath the Katherine River's deep, sandstone gorges is an enchanting Northern Territories experience. Cruise the river on half-day and full-day canoe trips with Nitmiluk Tours and look out for turtles, water monitors and freshwater crocodiles. Nitmiluk (Katherine Gorge) National Park can also be explored on foot via a variety of trails. Two good walks from Leliyn (Edith Falls) in the west of the park reward with heavenly swimming.