Join thousands of fellow campervan travellers
Sign up for our Britz newsletter to receive inspirational travel content and awesome deals, and we'll send you a copy of our Ultimate RV guide!
Thanks
Please confirm subscription in your email.
Our vehicles can be used to support public service in the countries we operate in.
Isolated
As compared to a physical building, our motorhomes enable people to be completely isolated from others, greatly reducing risk of transmission via shared facilities and ventilation systems.
Mobile
Our motorhomes are a house on wheels, capable of going anywhere in the country. RVs can easily relocate to areas of need, and safely and comfortably transport people and supplies from one place to another.
Self-Contained
Specifically designed for daily living and capable of managing the needs of temporary housing, every motorhome comes complete with kitchen, refrigerator, shower with separate toilet, beds dining and seating area, TV, DVD.
Support scenarios
Specifically designed for daily living and capable of managing the needs of temporary housing; our experienced team are actively providing motorhomes for the following uses around the world.
1. Isolation / Quarantine Areas
Rapid set-up and operation of sites close to hospitals or in rural regions where accommodation options are scarce.
2. Critical Infrastructure Housing
On-site housing for essential workers at critical infrastructure, such as water, power, telecommunications, and transport hubs.
3. Essential Business Housing
On site housing for workers at essential businesses, such as the primary sector and food production.
4. Mobile Emergency Services Housing
Mobile accommodation for police, ambulance, military, and others that need to be dynamically deployed to new areas.
5. Vulnerable Community Housing
At-home units or managed sites for vulnerable groups, including high risk, high density housing, and homeless.
6. Mobile Assessment Clinics
Mobile units that can be quickly mobilised in communities as assessment clinics, or as lounge facilities for care workers.
7. Medical Worker Self-Isolation
At-home units where at-risk frontline workers can live near their families without providing a transmission risk to them.
8. Mobile Offices
Mobile office options for those that need to travel in a secure environment or desire greater work from home productivity.
Our motorhomes are well equipped with all the necessities, comforts, and conveniences for self-contained living.
Our motorhomes are well equipped with all the necessities, comforts, and conveniences for self-contained living.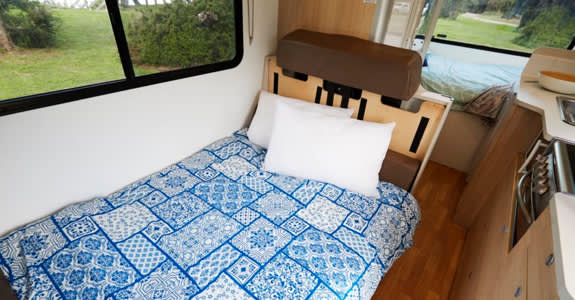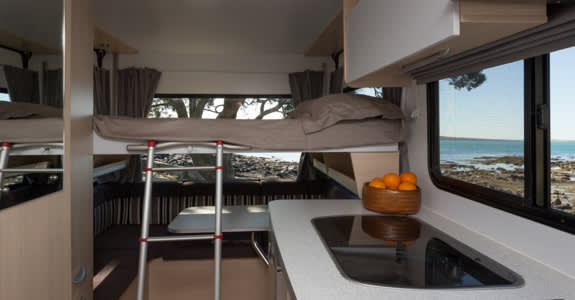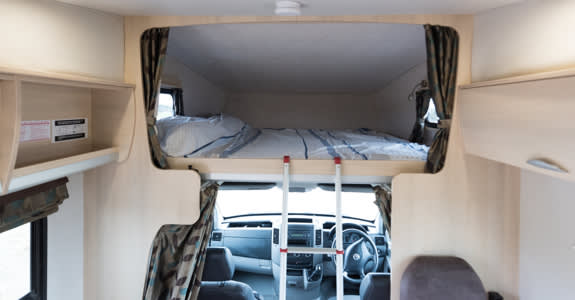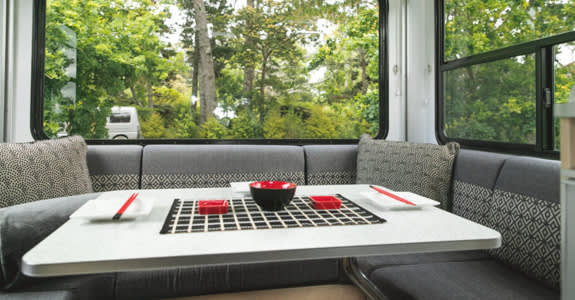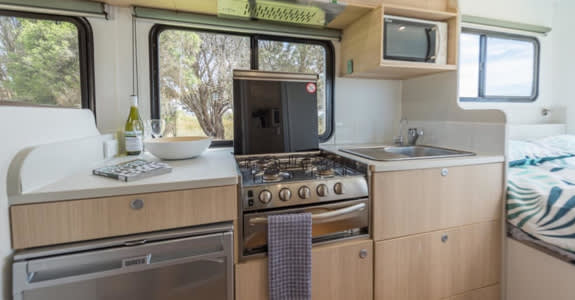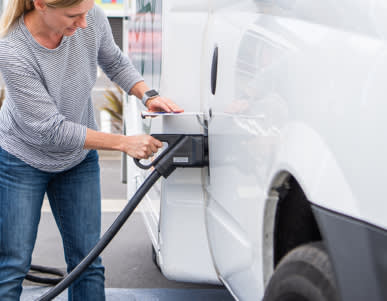 Managed service solutions
We have extensive experience with setting up temporary accommodation sites of significant scale and are on hand to consult and operationally support you with meeting your site service requirements.
Large government and corporate customers, will be assigned an Account Manager who will work with your team to tailor a service option to meet your requirements.
Services include restocking of motorhome consumables, waste tanks and water line management, LPG and Propane checks, refilling and exchange, housekeeping, linen exchange, and a number of other services.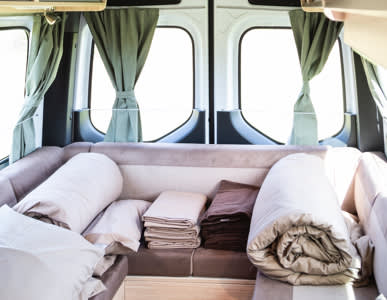 Cleaning and disinfection process
All of our motorhome branches maintain extremely high standards for motorhome cleanliness. Our procedures adhere to all COVID-19 guidelines outlined by regional government health ministries and we are fully confident of customer safety within our motorhomes. We have further enhanced our cleaning processes by thoroughly disinfecting the vehicle immediately on its return to our locations.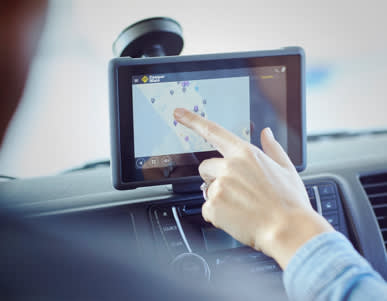 In-vehicle familiarisation and support
All of our vehicles come equipped with extensive, easy to follow guidance to support guests with vehicle familiarisation. 'Quick Reference Vehicle Guides' deliver tailored guidance relevant to the motorhome vehicle, as well as in-vehicle devices and/or apps that deliver 'how-to' videos.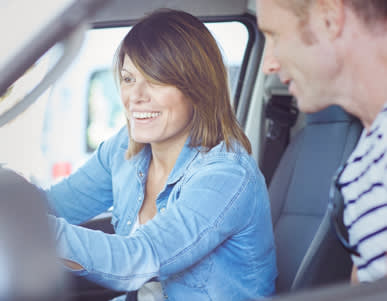 Around the clock support
We have in-market call service centres that can be reached by phone or email 24hrs a day. Our crew are passionate locals who are dedicated to delivering a home away from home for our guests.
We can create a tailored package that meets your need for emergency self-isolation, mobile offices or convenient short to long-term accommodation across Australia and New Zealand.
To discuss your needs with a member of our team in your region, please let us know a few details about you in the form below and we'll be in touch.