Join thousands of fellow campervan travellers
Sign up for our Britz newsletter to receive inspirational travel content and awesome deals, and we'll send you a copy of our Ultimate RV guide!
Thanks
Please confirm subscription in your email.
Whether you prefer to start the day by tramping rugged mountains or cosy in bed with a cup of coffee, you are spoilt for choice when it comes to incredible locations to greet the morning sun. With so many stunning locations to explore, it can be hard to decide where to go. To help, we've put together this guide on the top ten most breathtaking views to wake up to in New Zealand.
Road Trip through New Zealand in a campervan
New Zealand is perfect for a campervan adventure. Whether you are planning a North Island road trip, a South Island adventure or a mix of both, there is jaw-dropping scenery waiting around every corner. Travelling in a campervan allows you to experience it all with everything you need in tow.
If you are wondering when is the best time of year to visit New Zealand - there is no bad time. However, the best time for you and your family will depend on what you want to experience. For more, check out our blog on the best time to travel New Zealand in a campervan. No matter what time of year you visit, ensure that you adhere to the camping etiquette of responsible camping.
Top 10 places to wake up to in New Zealand
These are ten of the best places to visit in New Zealand for unparalleled views and epic sunrises. Consider adding a few of these to your upcoming New Zealand road trip itinerary. Let's dive in!
1. Paihia Beach, Northland
Wake up to the palm-lined streets and ocean views of Paihia at Paihia TOP10 Holiday Park. Soak up the first light from your campervan site overlooking the Bay of Islands. Then wander over to the galley food truck on-site for a home-cooked breakfast and morning brew.
Located just 3 hours and 30 minutes north of the Auckland Britz branch, Paihia is the perfect destination to explore the Bay of Islands. Join a cruise, go fishing, sailing, scuba diving and more around this subtropical wonderland.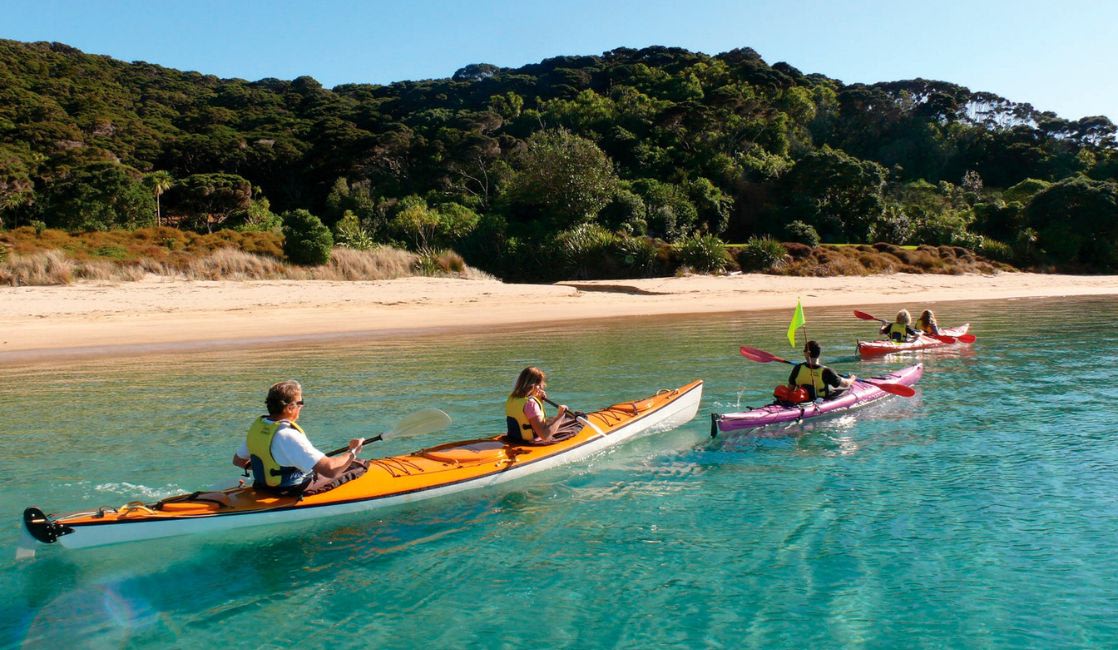 Image Source: TNZ Image Gallery
2. Hahei Beach, Coromandel
Hahei Beach is a favourite among locals, just a two-hour and 20-minute drive south of the Britz branch in Auckland. This sheltered beach is fringed with pohutukawa trees and littered with the colourful shading of pink shells. Wander the shores to see the historic Māori reserve in the north, relax in the bay or venture offshore with a snorkel to explore the crystal blue waters of the marine reserve.
Wake up to the breathtaking views of Hahei Beach at Hahei Beach Resort with a campsite on the beachfront. Just a stone's throw away from camp (or around 10 minutes to be exact), you can also dig yourself a hot pool at Hot Water Beach or enjoy a walk to the limestone arch of Cathedral Cove.
3. Mount Maunganui Beach, Bay of Plenty
Stay at Mount Maunganui Beachside Holiday Park and wake up to the sound of waves crashing down into the golden sand of Mount Maunganui Beach. Head up the Mauao/Mount Maunganui Summit to see the white sandy beach stretch off into the horizon. This main beach often ranks as one of the top 25 beaches in the world by TripAdvisor. Whether you are surfing the spectacular break, grabbing a coffee from a local cafe, or simply relaxing in bed, this is an iconic place to wake up on a New Zealand road trip.
Just a two-hour and 45-minute drive from the Britz branch in Auckland, this is the perfect weekend escape or the first stop on a larger New Zealand road trip.
4. Waipatiki Beach, Hawkes Bay
Park your camper at Waipatiki Beach Holiday Park and wake up in paradise. This terraced park was made for unbeatable camper views. The crystal waters of the sandy beach below offer endless opportunities for surfing, swimming and diving. While the surrounding bushlands offer a range of cycle and hiking trails to tramp the day away.
Located a 5-hour and 20-minute drive south of Britz Auckland, this is the perfect addition to a North Island road trip itinerary.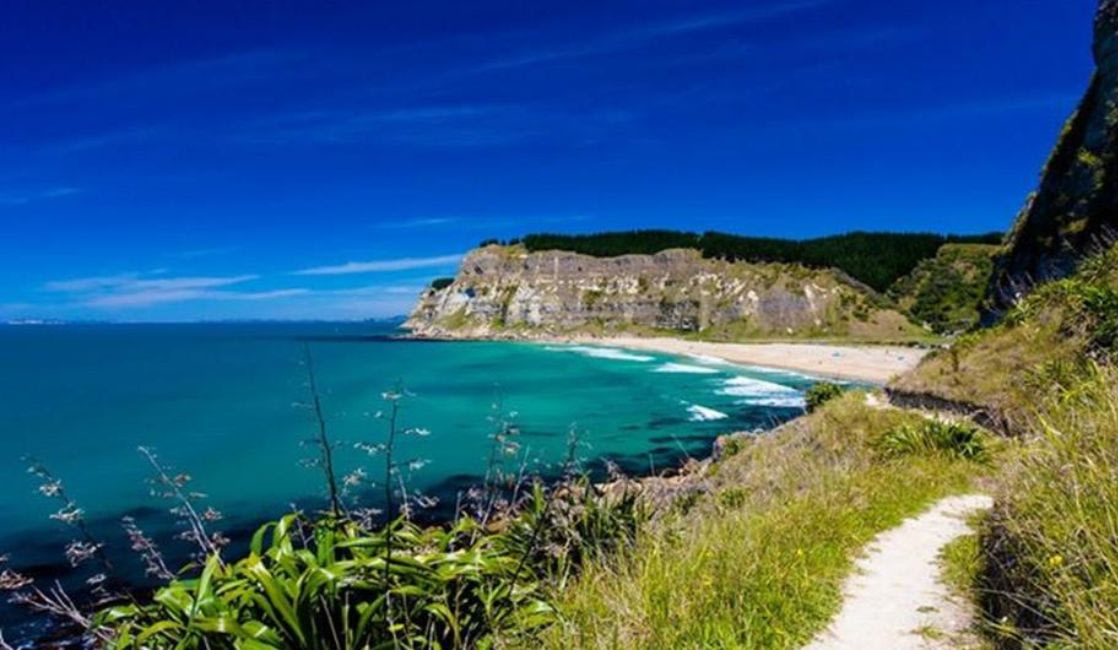 Image Source: NewZealand.com
5. Owhiro Bay, Wellington
Take advantage of this beautiful freedom camping spot on Wellington's South Coast and park your camper at Owhiro Bay.
Soak in the views of the rugged coastline from the most southern suburb in Wellington City. Venture out to sea to explore the Taputeranga Marine Reserve or wander on land to marvel at the Pariwhero Red Rocks. This little bay is also regularly visited by the little blue penguins - the smallest of their kind. Standing at 30 cm in height, what they lack in stature they make up for in vocals. Early morning views are often accompanied by the loud cries of these little creatures.
This campsite is tucked away on the southern tip of the North Island - about 8 hours from Britz Auckland. Be sure to add this idyllic stop to your North Island road trip itinerary.
6. Okiwi Bay, Marlborough Sounds
Wake up to the peaceful lapping water of the Marlborough Sounds at Okiwi Bay Holiday Park. Here you can enjoy your morning coffee with a view of the lakes, mountains, bush and beaches surrounding Tasman Bay.
Tucked away in the top end of the South Island, this is a 5-hour and 20-minute drive from the Britz Christchurch branch. With only ten sites at the campground, you can unwind in the tranquillity of this natural paradise. Enjoy a day out on the water, go bushwalking in native forests or settle in for some unparalleled birdwatching.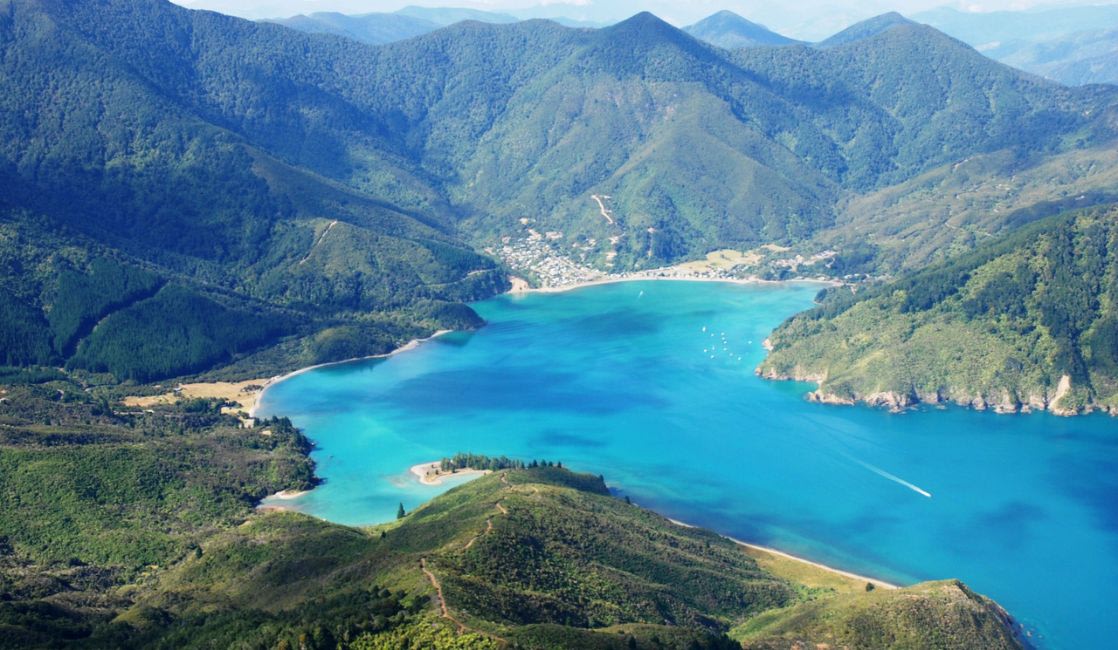 Image Source: Outer Sounds
7. Lake Pukaki, Canterbury
Just 2 hours and 35 minutes north of Britz Queenstown branch, park up, enjoy a hike or two, and in the morning - enjoy miraculous views of New Zealand's tallest peak Aoraki/Mount Cook. In the pristine nature of The Pines, Lake Pukaki, you'll be in awe of this epic freedom camping spot. Park up under the shade of the pine trees, overlooking the inviting alpine valley waters of Lake Pukaki and the surrounding mountain ranges. The best part? This DOC campsite is free to stay for self-contained campervans.
8. Lake Tekapo, Canterbury
Lake Tekapo is a South Island lake best known for its turquoise pigmented water and dramatic mountain ranges. What better place to experience it than at Lake Tekapo Motels & Holiday Park. Located on the picturesque turquoise shores, you can wake up to the jaw-dropping scenery of Lake Tekapo outside your window. Spend your days roaming the Mackenzie Basin rim and evenings marvelling at the deep abyss of the night sky and the stars visible in this Dark Sky Reserve.
Located 2 hours and 45 minutes south of the Britz Christchurch branch and 3 hours north of the Britz Queenstown branch, this is a perfect halfway point stop on a Southern Alps New Zealand road trip.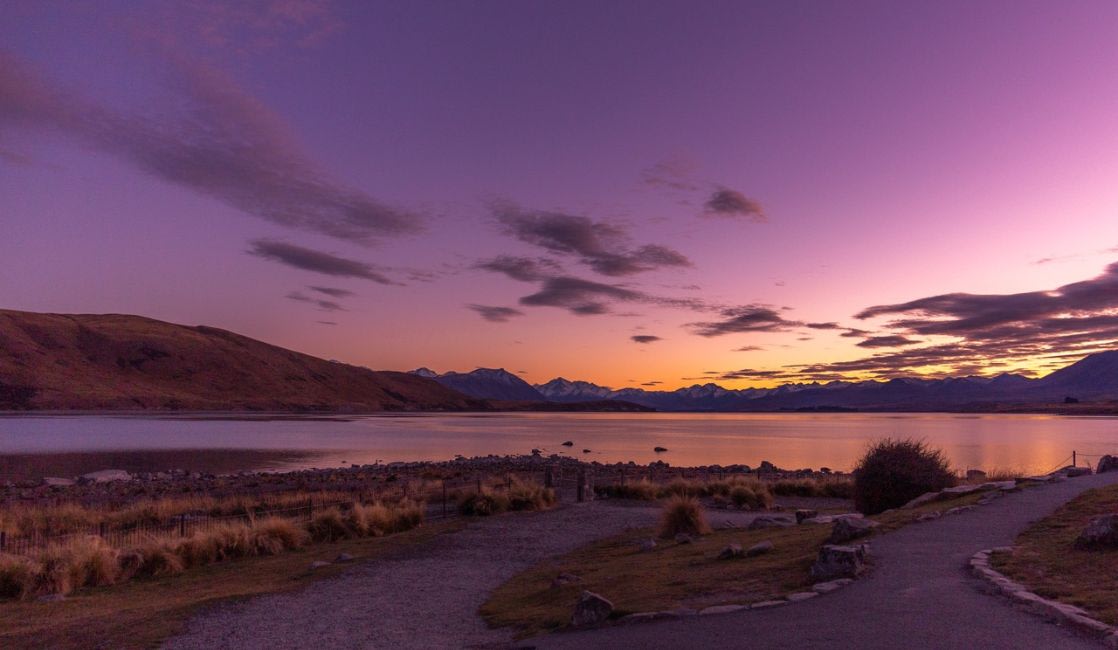 Image Source: TNZ Image Gallery
9. Milford Sound, Fiordland
Milford Sound has a breathtaking mix of plunging cliffs and cascading waterfalls. Created back in the ice ages, the natural peaks, valleys and fiords of the sound make it one of the top New Zealand tourist attractions and places to visit in New Zealand.
Experience the magic of Milford Sound with a night at Milford Sound Lodge in the Rainforest Campervan Park. After a stimulating day wedged between cliffs and waterfalls pouring down wild mountains, spend the evening unwinding in the silence of the forest. This caravan park is located 3 hours and 30 minutes away from the Britz Queenstown branch. As the only campground in Milford Sound, it is a must-do on a Queenstown road trip.
10. Fiordland National Park, Fiordland
Just a short 2-hour and 20-minute drive south from Britz Queenstown branch, and you can wake up to the picturesque Lake Te Anau. This glacial-fed lake covers an area of 344 square kilometres and is surrounded by magnificent wilderness and rugged mountains on one side, and rolling hills on the other. This remote national park is a haven for endangered bird species - so be sure to pack your binoculars.
Henry Creek Campsite is the perfect place to park up to witness it all. With only 40 sites, you can enjoy quiet mornings amidst this wild untouched landscape.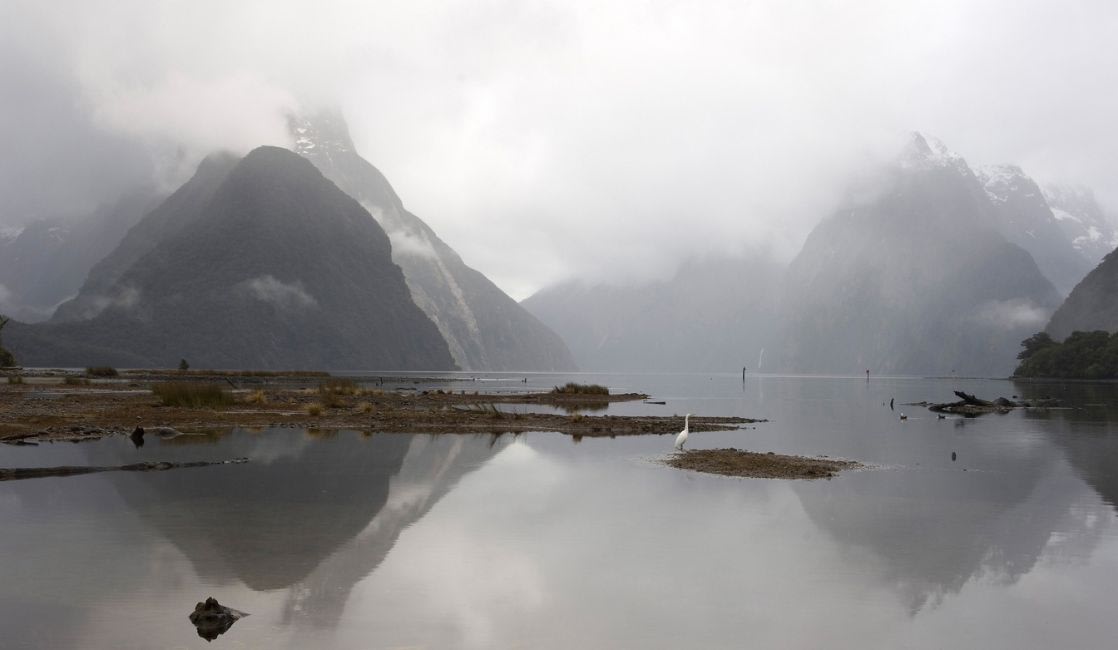 Image Source: TNZ Image Gallery
Ready for your next New Zealand adventure?
New Zealand is filled with stunning views and endless adventures. What better way to experience it all than from the comfort of a campervan. If you are looking for more itinerary ideas and tips for your upcoming campervan trip, check out our blog.
Ready to book your campervan hire for your next New Zealand adventure? Check out our range of campervans and book your campervan hire today. Then, download the thl Roadtrip app and get planning. With a built-in road trip itinerary planner, accommodation options, New Zealand attractions and more, it is the perfect companion for a New Zealand road trip.