Join thousands of fellow campervan travellers
Sign up for our Britz newsletter to receive inspirational travel content and awesome deals, and we'll send you a copy of our Ultimate RV guide!
Thanks
Please confirm subscription in your email.
Where was the best view?
We had the very best view when we skydived with NZONE Skydive in Queenstown! It was a perfect, sunny autumn day - blue skies and the Remarkables were covered in while sprinkles as it had snowed a few days before. We jumped from 15.000 feet and the views were spectacular. For those who are afraid of going this high, I recommend the view from Mt. John at Lake Tekapo. From here you have amazing views on the lake and its tiny city as well as on Lake Alexandrina and the massive Mount Cook in the far distance.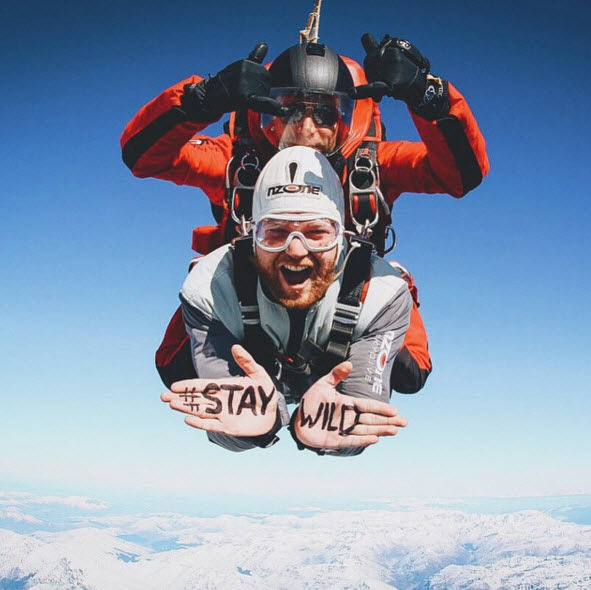 Favourite picnic spot?
While on a three hours hike through Abel Tasman National Park we stopped for a picnic somewhere between Torrent Bay and Medlands Bay. Incredible view over a beautiful bay, forest and the ocean!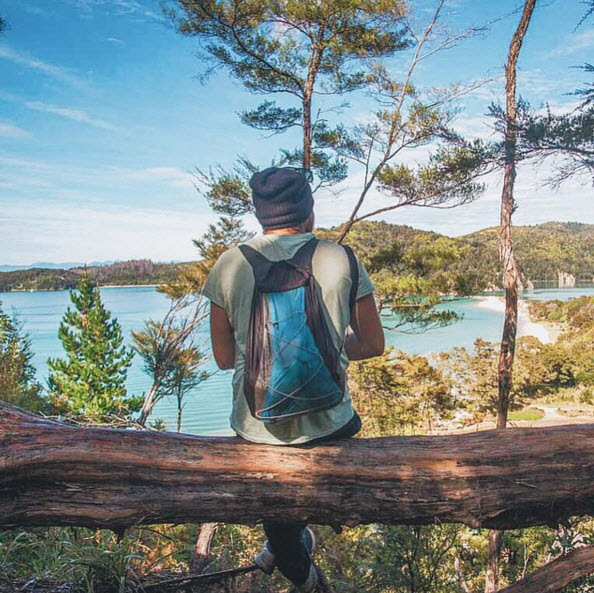 Where was your favourite place to relax?
We really loved Wanaka, such a laid back and cosy town! It's not as big as Queenstown, offers a few nice restaurants, bars and cafés and the locals are super friendly. There are many great things to do around Wanaka and plenty of great hiking trips. If you are feeling lazy, enjoy a nice stroll around Lake Wanaka, visit the famous Wanaka Tree or hike up Mt. Iron to enjoy the great views of the town and its surrounding mountains!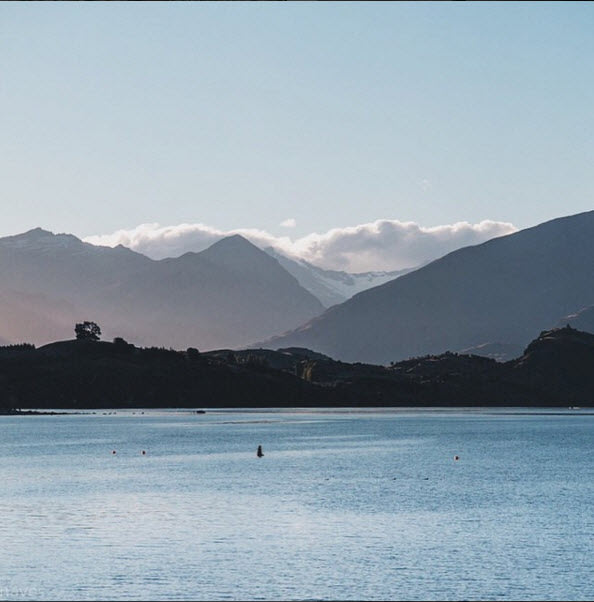 What was your favourite activity and why?
It is incredible how many great things there are to do in New Zealand! And I honestly have to choose two activities as they both were absolutely amazing. One is a skydive we did with NZONE Skydive over Queenstown and the other is swimming with wild dolphins with Encounter Kaikoura. Skydive is just pure adrenaline and the dolphin swim pure happiness as the dolphins are so curious and really want to play with you!

Top highlights?
- Skydiving over Queenstown
- Swimming with wild dolphins in Kaikoura
- Quad biking in Queenstown
- Sea kayaking in the Marlborough Sounds
- Horse riding in Punakaiki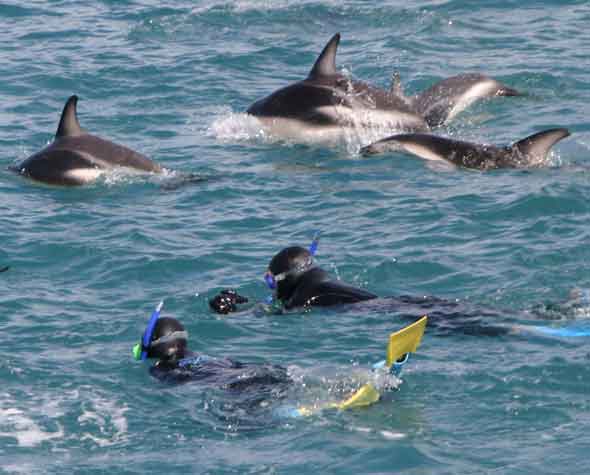 Best cafe for coffee? C1 Espresso in Christchurch! Amazing flat white and very hipster interior!
Favourite pub/restaurant? Fergberger in Queenstown - one of the best burger I know!
Did you have a favourite campsite/holiday park you stayed at? The best camping places are the ones in the National Parks where you can camp surrounded by nature and wilderness!
What would be your top tip for other Britz campervan travellers? Take your time to drive the routes and drive carefully! Many routes are quite curvy and you really need to concentrate on the streets and not get too distracted by the amazing beauty of this country!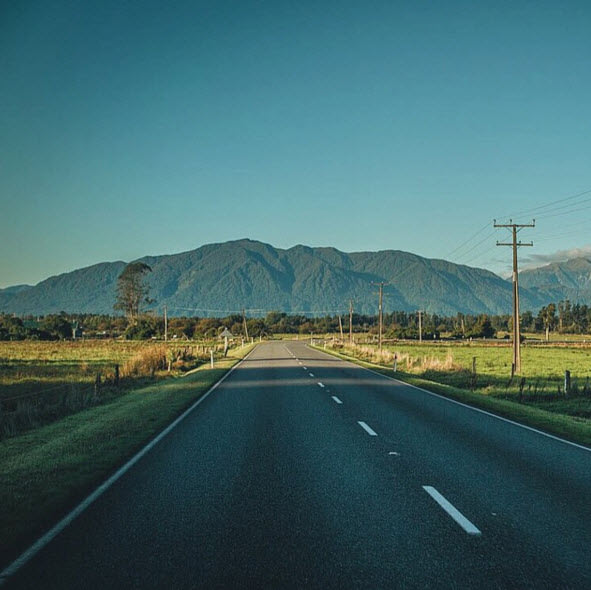 Can you share a recipe that you cooked in the campervan? We often ate toasted bagels with cream cheese, Milano salami, Emmentaler cheese, some cherry tomatoes and fresh roman salad. Quickly done and so yummy!
What is your greatest memory of the whole campervan holiday? I cannot pick just one - it's the whole trip which has been so amazing and one of my best trips so far!