Join thousands of fellow campervan travellers
Sign up for our Britz newsletter to receive inspirational travel content and awesome deals, and we'll send you a copy of our Ultimate RV guide!
Thanks
Please confirm subscription in your email.
To get started, book one of our great campervans and motorhomes to suit your budget and travel style, then pick up your Britz campervan from your nearest branch – Auckland, Christchurch, or Queenstown. Next, it's time to explore New Zealand! To help you get started, we've put together a list of 12 must-see secret spots to add to your road trip itinerary planner.
1. Castlepoint, Wairarapa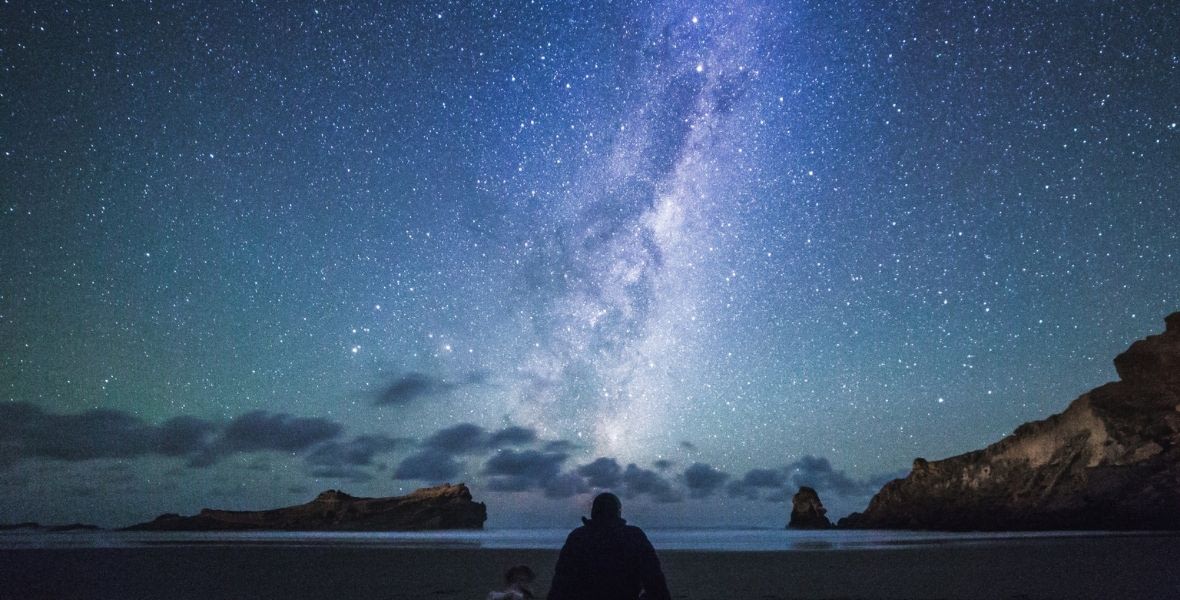 Image Source: Tourism New Zealand Image Library
Location: Wairarapa
Where to stay nearby: Castlepoint Holiday Park & Motels
What to expect: Just a 50-minute drive from Masterton in the North Island region of Wairarapa, Castlepoint is a haven for campervan explorers. This rugged, coastal town is home to some spectacular scenery, including the 162-metre-high Castle Rock. While you're here, be sure to check out Castlepoint Lighthouse. Enjoy a close-up view of this iconic lighthouse on the 30-minute trail that follows the cliffs around the Castlepoint Scenic Reserve. You might be lucky enough to spot a few fur seals sunning themselves along the rocks – remember to keep your distance!
If you've worked up an appetite after all that walking, enjoy some tasty pub grub at the historic Castlepoint Hotel & Guesthouse - The Whakataki. Tuck into a classic Kiwi seafood basket, a loaded pizza, or a good old-fashioned burger and fries.
2. Marokopa Falls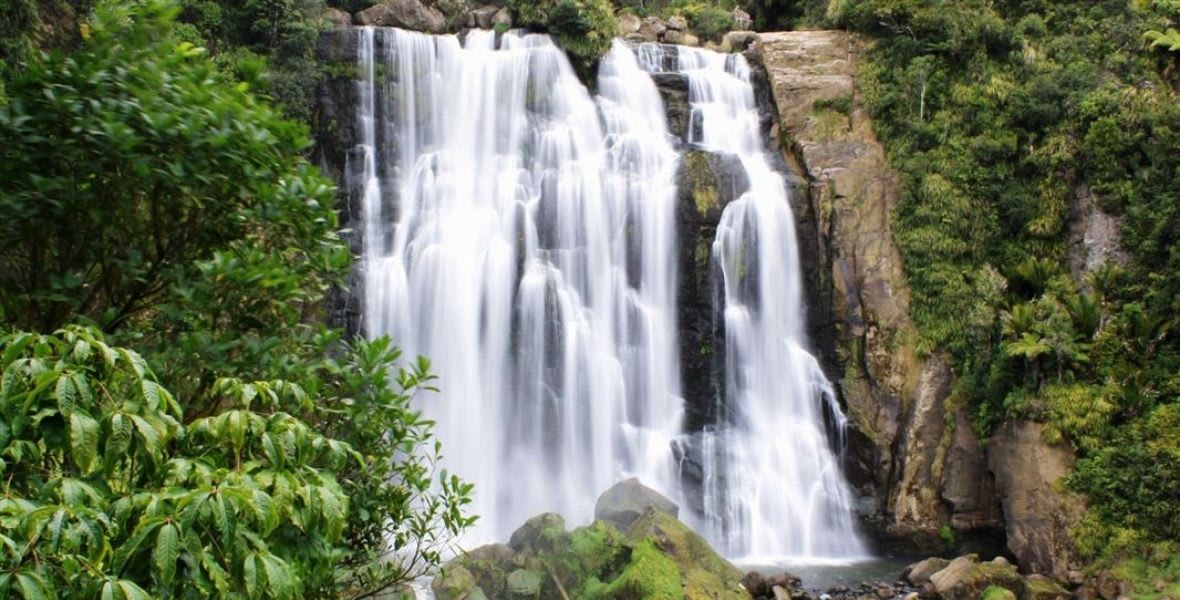 Image Source: Department of Conservation
Location: Waikato
Where to stay nearby: Waitomo TOP 10 Holiday Park
What to expect: If you're passing through the Waikato region on your New Zealand road trip, then be sure to plan to do the beautiful Marokopa Falls Walk. Located just 40 minutes drive from the Waitomo Caves, this easy and enjoyable walk takes just 20 minutes (return). Stroll through the lush native New Zealand forest until you reach the viewing platform at the end where you can see the spectacular 35-metre high falls – said to be one of the most beautiful in the country.
Once you're done exploring here, don't forget to visit the famous Waitomo Glow Worm Caves. This magical spot is one of the top things to do in New Zealand. Explore the ancient caves, take a boat ride inside a glow-worm grotto, and learn more about the rich and fascinating history of this unique New Zealand destination.
3. East Cape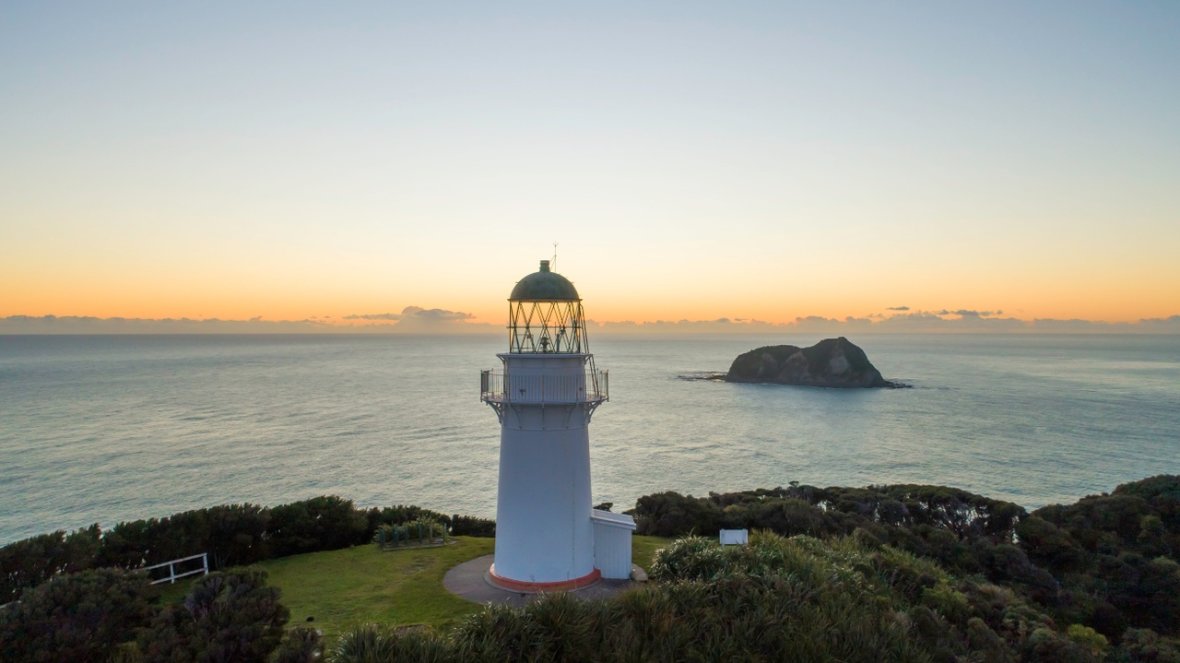 Image Source: Tairāwhiti Gisborne Image Library
Location: Gisborne District
Where to stay nearby: East Cape Campground
What to expect: The East Cape is New Zealand's easternmost point and stretches from Whakatāne to Gisborne. This stunning stretch of coastline is dotted with beautiful sandy beaches and tiny townships that each offer something different.
If you've hired bikes with your Britz campervan, a great spot to explore is the Motu Trails in Opotiki – one of the country's 22 Great Rides. Choose from three cycle trails: The Dunes (easy), Motu Road Trail (intermediate), or the Pakihi Track (advanced).
Further along the cape at Te Araroa, you'll find what is reputed to be the largest pohutukawa tree in the world. At 20 metres high and 40 metres at its widest point, this sacred tree is estimated to be at least 600 years old!
4. Te Urewera National Park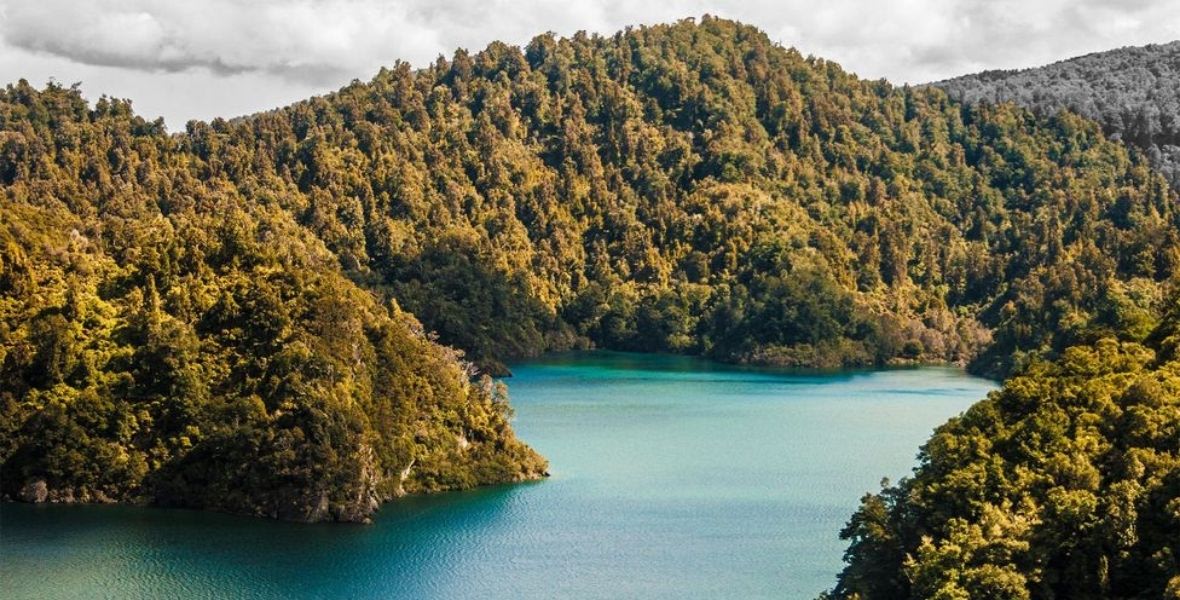 Image Source: BBC
Location: Between Bay of Plenty and Hawke's Bay
Where to stay nearby: Waikaremoana Holiday Park
What to expect: This remote and rugged part of New Zealand is renowned for its pristine lakes and lush ancient forests. Home to Aotearoa's Ngāi Tūhoe people, Te Urewera is popular with hikers, fishing enthusiasts, and nature lovers.
One of the must-dos, while you're in this special part of the North Island, is to walk the 3-4 day Lake Waikaremoana Track. There are five huts and five campsites on the lake, but these need to be booked ahead. It's a solid few days of walking, but the rewards along the way are definitely worth it! You'll feel as though you've stepped back in time as you immerse yourself in the natural, unspoiled wilderness. Take in the incredible views from Panekire Bluff, and marvel at the 22-metre Korokoro Falls.
5. Putāruru Springs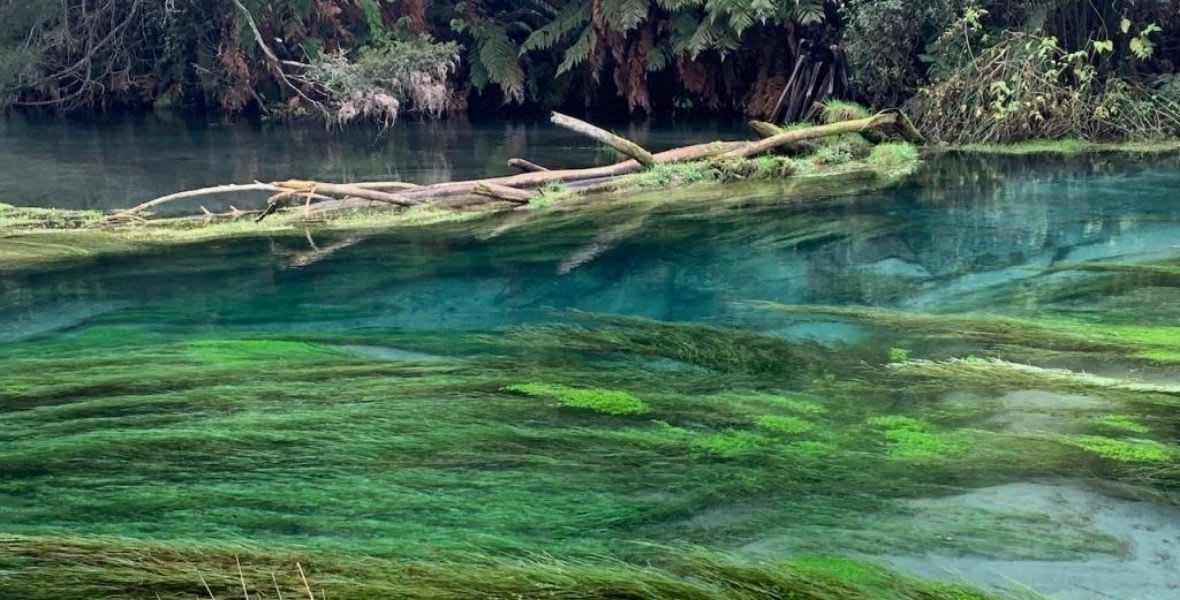 Image Source: On The Road - Marlene & Steve
Location: Putāruru
Where to stay nearby: Mighty River Domain, Lake Karapiro
What to expect: The Blue Spring - Te Waihou River Walk is one of New Zealand's most special secret spots. To find the springs, you'll need to head down Whites Road (SH2B) from the Waikato township of Putāruru, then take a left onto Leslie Road.
The Blue Springs is a sight to behold – with water so pristine and clear that it's said to be one of the purest water sources in the world. To make the most of your trip to this special destination, park your campervan on Whites Road and walk to the springs along the Te Waihou Walkway. It's an easy 4.7km walk each way, so pack a picnic and enjoy a few hours exploring this hidden gem.
6. Rakaia Gorge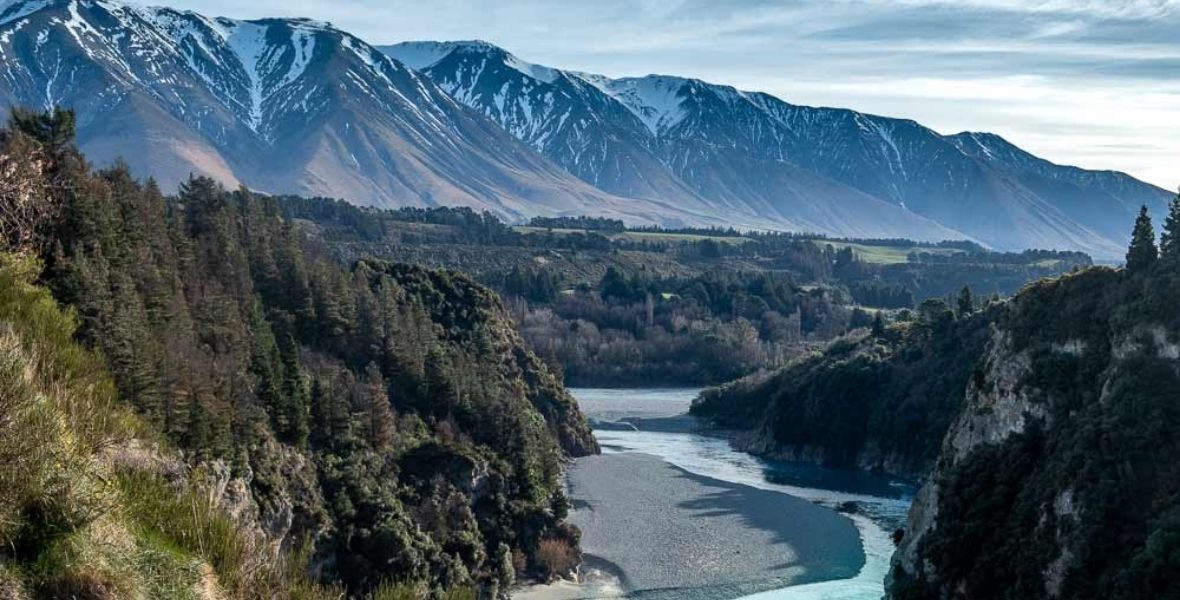 Image Source: Backyard Travel Family
Location: Canterbury
Where to stay nearby: Rakaia River Holiday Park
What to expect: A lesser-known New Zealand South Island must-do, the Rakaia Gorge Walkway is packed full of natural wonders including views of the turquoise waters of the Rakaia River. The 9.2km loop trail is considered an easy route and takes around three hours to complete. You'll be treated to spectacular views of the surrounding mountains and kept company by a plethora of native birdlife including kererū, bellbirds, and more.
The track winds its way along the rim of the gorge past fascinating ancient lava flows, through canopies of forest and shrub, past the Snowdon coal mines, as well as two lookouts that offer incredible views.
7. Kapiti Island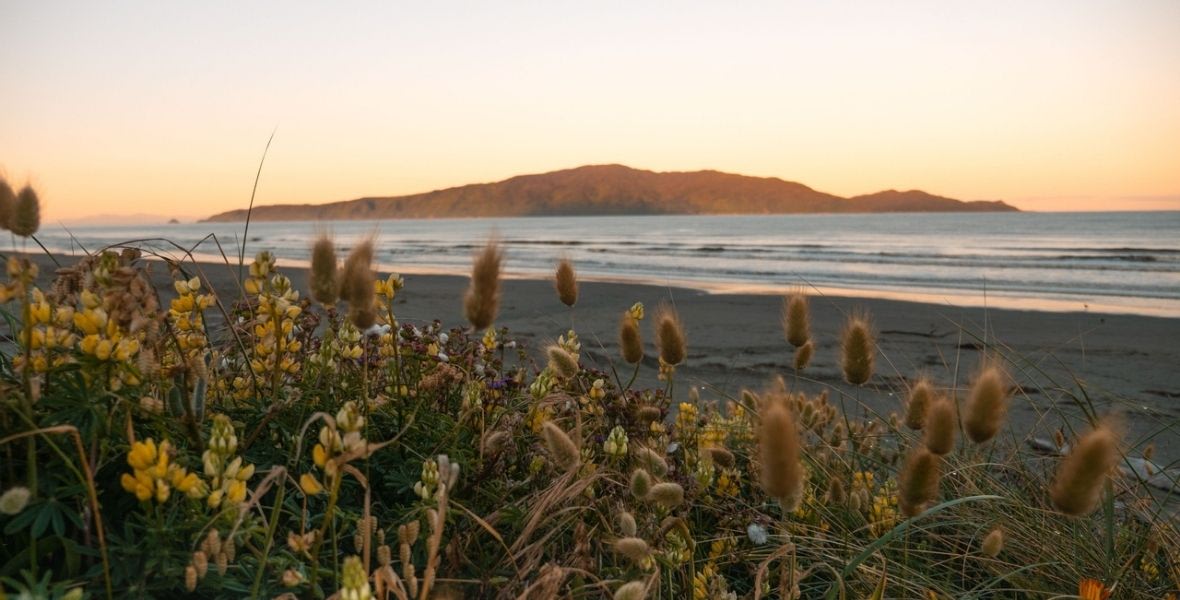 Image Source: Wellington Image Gallery
Location: Kapiti
Where to stay nearby: Paekakariki Holiday Park
What to expect: Located about 5km off the west coast of the lower North Island, Kapiti Island is another must-do on your New Zealand road trip itinerary planner. The island is an internationally recognised sanctuary for New Zealand wildlife, flora, and fauna. You'll need to park your campervan in Paraparaumu and catch a ferry out to the island – the trip takes around 20 minutes. Once you're there, have your camera ready to capture the stunning scenery and endless array of birdlife, including cheeky weka and friendly fantails. Be sure to book in advance, as they only run a couple of trips per day.
8. Lake Marian
Location: Fiordland
Where to stay nearby: Fiordland Great Views Holiday Park
What to expect: The South Island is jam-packed with breathtaking scenery, and the Lake Marian Track is no exception. This stunning alpine lake can be found on a short hike along the road to Milford Sound. Taking around three hours, this fabulous walk includes a spectacular series of waterfalls within the beautiful setting of Fiordland. On a calm, clear day the lake reflects the surrounding mountains making for fabulous photography.
9. Mount Crichton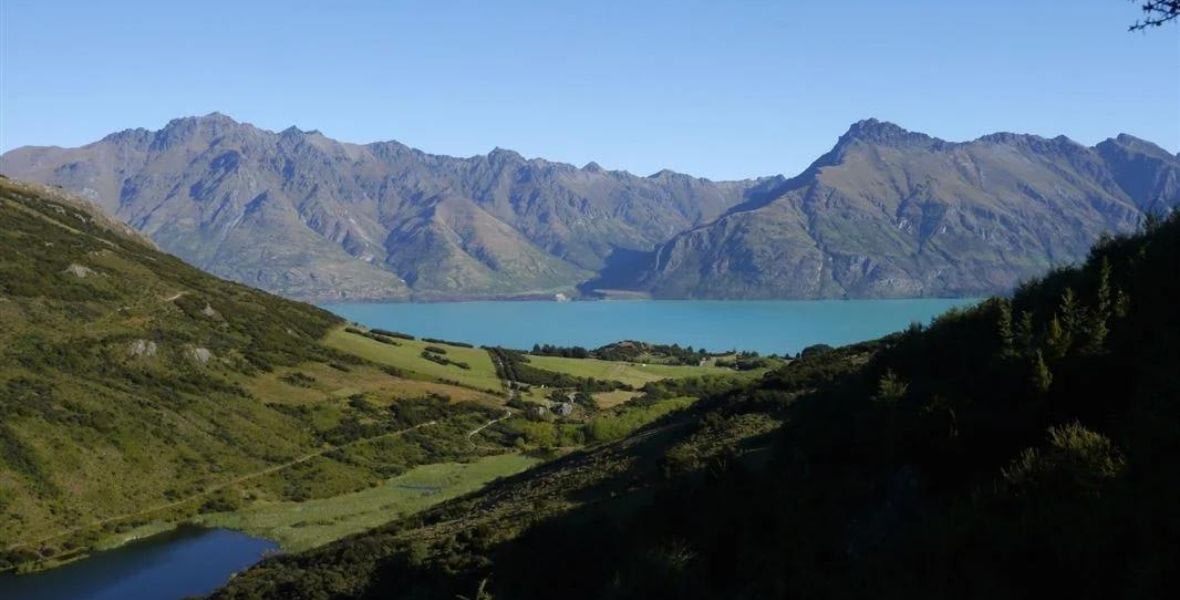 Image Source: Department of Conservation
Location: Queenstown
Where to stay nearby: Creeksyde
What to expect: Heading to Queenstown on your New Zealand road trip? One of the lesser-known secret spots of this beautiful region is the Mount Crichton Loop Track. While many visitors head to Roys Peak in Wanaka, this great track is a favourite with locals. The loop follows sections of Twelve Mile Creek and features lush native bush, a waterfall, a historic hut/tunnel, and fabulous views. This region has a rich gold-mining history and remnants of the industry can still be seen including Sam Summers Hut which was built in 1930.
10. Castle Hill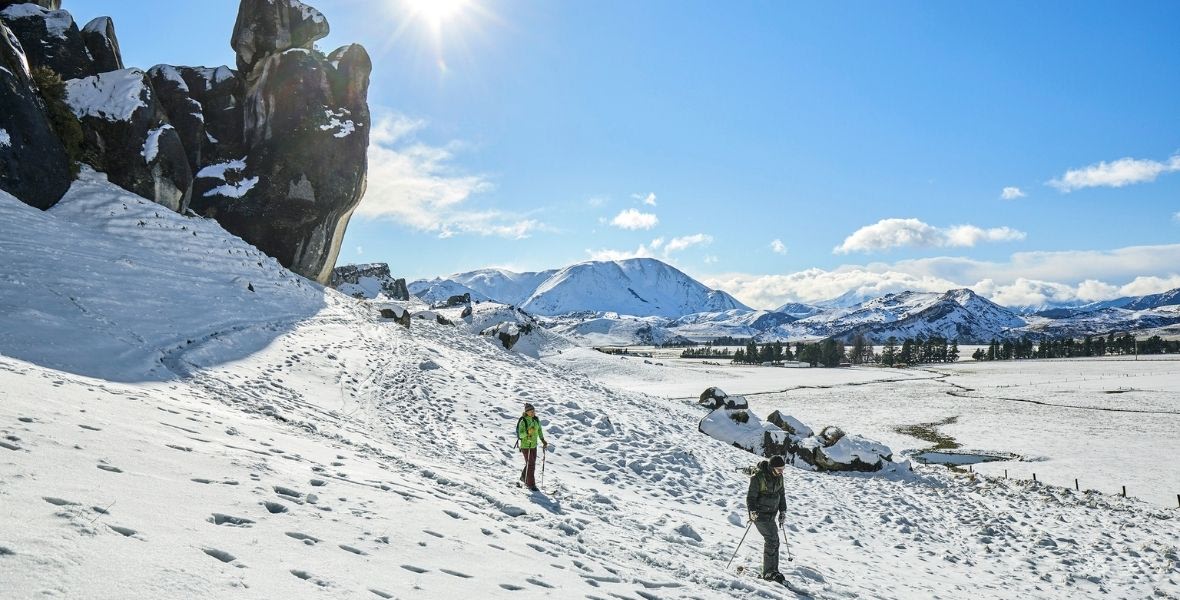 Image Source: Tourism New Zealand Image Gallery
Location: Canterbury
Where to stay nearby: Jackson's Retreat Alpine Holiday Park
What to expect: One of the South Island's most special conservation areas, Kura Tāwhiti/Castle Hill was once a meeting place for early Māori and an area of spiritual significance for the local Ngāi Tahu people. And it's easy to see why. The karst landscape is dotted with hundreds of spectacular ancient rocks and boulders – some up to 30 metres high – which are compellingly photogenic. A walking track loops around the rocks providing an easy 20-minute walk. Remember, take only photos and resist the urge to pick any flora or fauna – especially the tiny yellow buttercups which are extremely rare and protected.
11. Omarama Clay Cliffs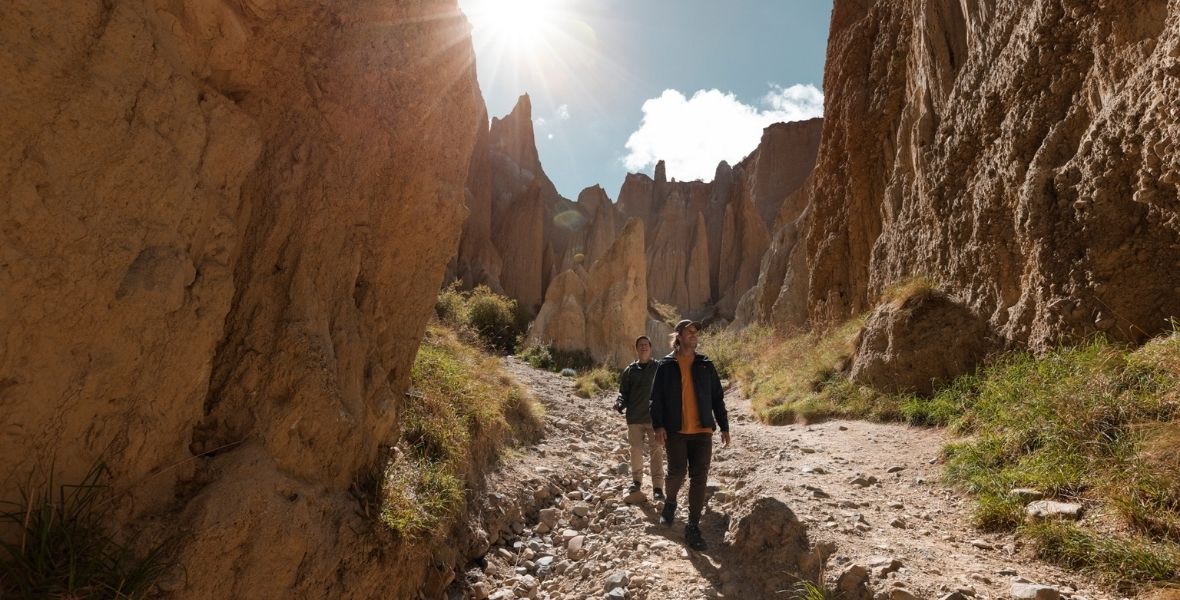 Image Source: Tourism New Zealand Image Gallery
Location: Omarama
Where to stay nearby: Lake Benmore Holiday Park or Omarama TOP 10 Holiday Park
What to expect: Like something out of an alien movie, the incredible Omarama Clay Cliffs are a breathtaking sight. These towering pinnacles are separated by narrow ravines, creating an otherworldly atmosphere that just begs to be explored and photographed from every angle. The cliffs are located on private land, so a donation of $5 per vehicle is requested and can be paid at the donation box at the entry gate.
After your visit, treat yourself to a relaxing soak at Hot Tubs Omarama.
12. The Blue Pools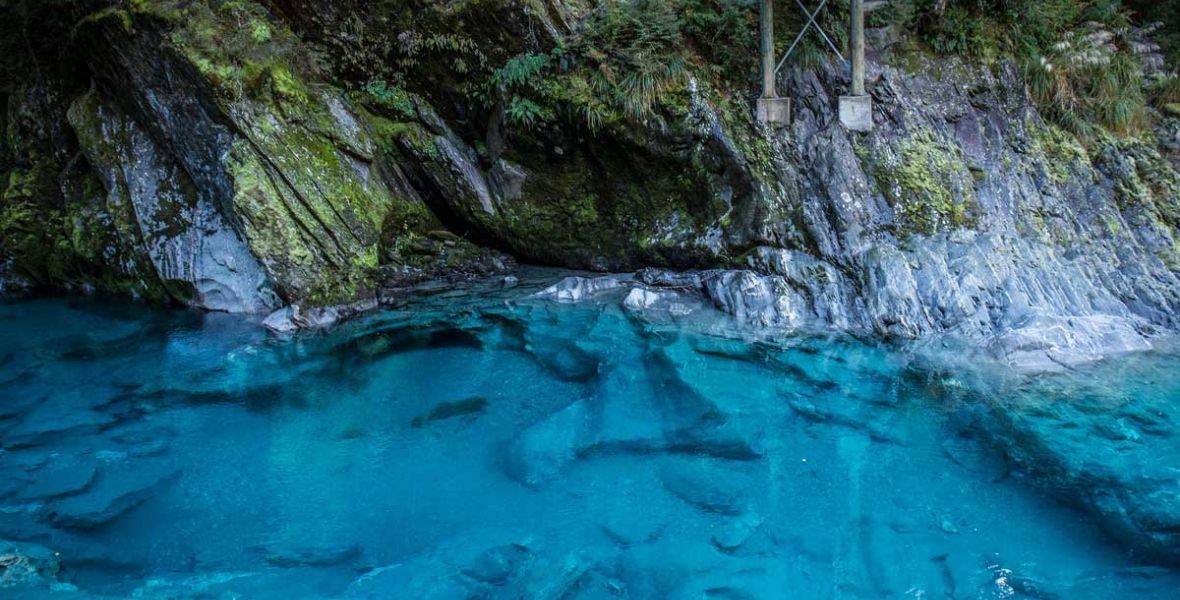 Image Source: Department of Conservation
Location: Otago
Where to stay nearby: Mount Aspiring Holiday Park
What to expect: Located among lush New Zealand podocarp forest, the Makarora River's Blue Pools is one of the South Island's truly special secret spots. Filled with pure glacial water from the nearby mountains, the Blue Pools certainly live up to their name with a deep blue colour and crystal clarity – you may even see large trout feeding in the pools! The 3km track takes around an hour (return) to walk and is suitable for all fitness levels. You'll wander through open flats with spectacular mountain views, across swing bridges, and through cool beech forest.
Time to discover New Zealand's secret spots?
With so many incredible secret spots to explore, which one will you start with? Whether you're keen on discovering the great gems in the North or the special scenery of the South, the very best way to see them is with a New Zealand road trip by campervan.
Take the first step and book your Britz motorhome online. With two South Island branches and one in the North, you can pick up your campervan at either end of the country and drop it off at another.