Join thousands of fellow campervan travellers
Sign up for our Britz newsletter to receive inspirational travel content and awesome deals, and we'll send you a copy of our Ultimate RV guide!
Thanks
Please confirm subscription in your email.
Why winter is the best time to take a South Island road trip
Winter in the South Island? You really can't beat it. Especially if stunning scenery is your thing. Picturesque, snow-capped mountains, ice-blue lakes, secluded coastlines and lush, rolling green farmland - there's a bit of everything here. And because fewer people tend to travel in the cooler months, you're able to take your pick of the top campervan spots around!
There are so many great reasons to travel NZ by campervan in winter. For one, you'll enjoy more flexibility when it comes to places to stay. Popular spots are often less crowded, meaning in many cases you can just go where the road takes you and stop where you please. You may not even need to pre-book a site, just roll up and park for the night. Freedom!
One thing you'll never be short of on your South Island road trip is stunning winter vistas at any of the campsites. Better yet, the magnificent views can all be enjoyed from your cozy campervan bed. You'll always be toasty warm no matter the weather outside, as all Britz campers come equipped with heaters.
The majority of our campers come with diesel-powered heating solutions. For a couple of our smaller models, a 240v fan heater can be hired instead. Could it get any better than spending quality time in a campervan with the family on a clear winter's night? Just make sure you have delicious snacks, hot chocolates and fun games at the ready!
When it's time to leave the comfort of the campervan for the day, you can hit the slopes at any of the local ski fields for some fresh powder or turn up to some of New Zealand's best winter events and festivals, like Queenstown Winter Fest, Mardi Gras, Snow Machine, Winter Pride and many more!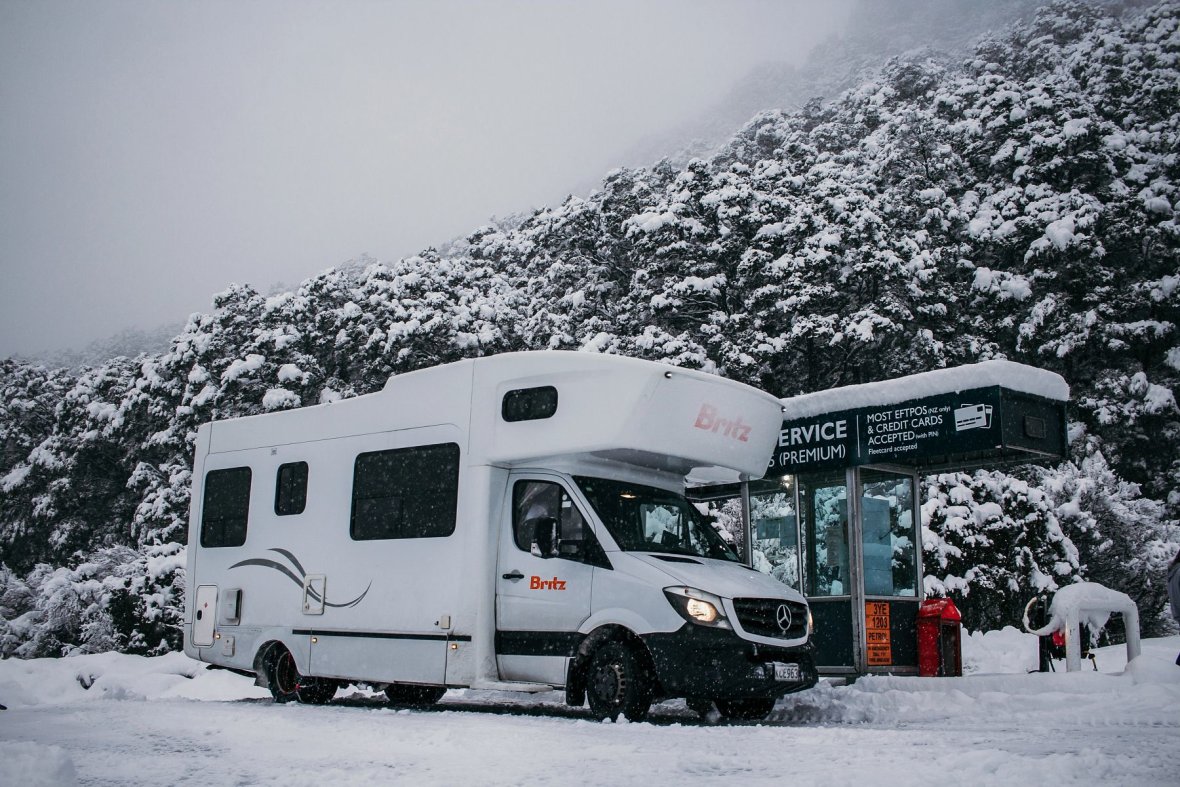 What to expect when travelling during winter in the South Island
Of course, it must be expected that the weather won't always go to plan. Winter conditions in the South Island often mean plenty of snow, but hey, as long as you're prepared, it can just be an added adventure when it comes to your road trip.
Snow chains are recommended if you plan on driving in snowy conditions. These can be hired with your campervan, and our team will make sure you understand how to fit these before you need to use them.
Road Conditions
It's advisable to regularly check updates on road conditions, restrictions and closures, as these can happen quite quickly depending on snowfall. It's usually pretty easy to work out an alternate route or change your plans if needed. Download the thl roadtrip app to receive regular updates and recommendations while your on the road. Alternatively, you can call 0800 4 HIGHWAYS or visit the NZTA website for updates on road conditions as you travel.
Keep a lookout for icy roads and be extra careful where there are patches that don't get a lot of sun (as they don't get a chance to thaw out). Always allow greater following distances on frosty and wet days, and when you're in fog or snow, have your lights on, but dipped.
At the top of the South Island, you're less likely to come across road closures and snow - but it can happen. The further south you go, the more chance you have of being affected by the weather conditions, with roads through the Southern Alps - like the Lindis Pass, Lewis Pass and Arthurs Pass - most commonly closed due to snow and ice.
There are also a few road restrictions when it comes to driving campervans on certain roads in the South Island - including the Crown Range Road in Cardrona, between Arrowtown and Wanaka. So just be aware when you're planning your trip.
Best South Island Winter Road Trips
Because there is so much to see and do in the South Island, we recommend planning a winter road trip that's at least five days long. The longer the trip, the more you can see and do in this beautiful part of the country, so the more days you have to play with the better. Winter road trips can be planned as a loop trip, where you start and finish at the same spot, or as a one way trip.
If you're hiring a Britz camper for your trip, we have South Island branches in Christchurch and Queenstown where you can pick up your vehicle and start your adventure. We also have a Wellington branch if you fancy starting at the top of the south island. Simply take your campervan across the cook strait and admire the beautiful Marlborough Sounds. We offer one-way travel options too if you want to carry on adventuring via alternative means.
In need of some South Island itinerary inspiration? Here are some of our favourite tried and trusted South Island trip itineraries.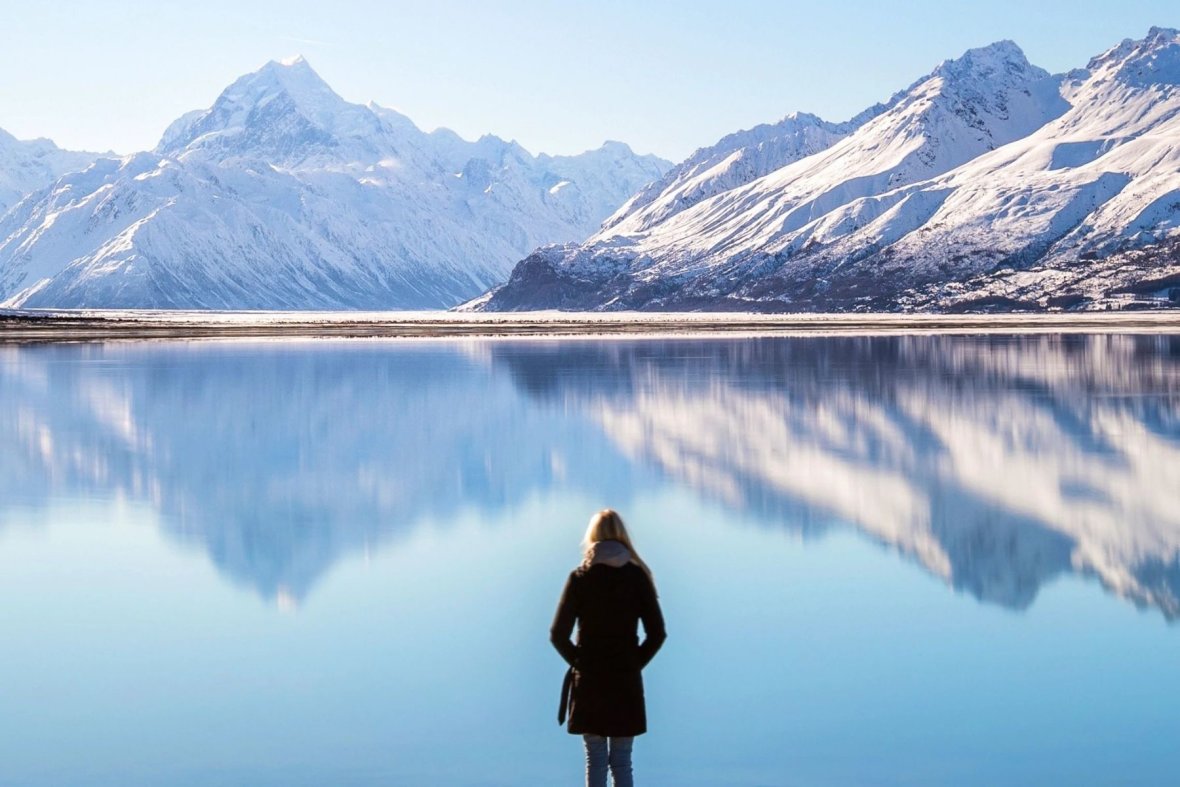 1. 6-7 Day Southern Alps Road Trip
If you're looking for a 7 day, South Island self-drive tour, this one is perfect for fitting in all the hot spots between Christchurch and Queenstown. With each day broken into bite sized pieces, it means you can enjoy the open road, while still allowing plenty of time to explore.
From the Garden City, you'll head southwest, through the picturesque town of Geraldine (the cheese and pickle capital of NZ), into the Southern Alps. Make sure you check out Mt John Observatory, where the view of the night sky will blow your socks off, and have a stop at Aoraki/Mount Cook (NZ's highest mountain peak), where you can jump in a scenic flight before parking up at the White Horse Hill DOC campground.
In Wanaka, the family can put their brain to the test at Puzzling World - and don't forget a pic in front of #ThatWanakaTree. Next up is Arrowtown, a gorgeous little mining town where you can try your hand at gold panning, before setting up camp for the night at Arrowtown Holiday Park. The final day requires a super short drive to Queenstown (around 20km) where you can get in amongst all the adrenaline-filled adventures the city is known for.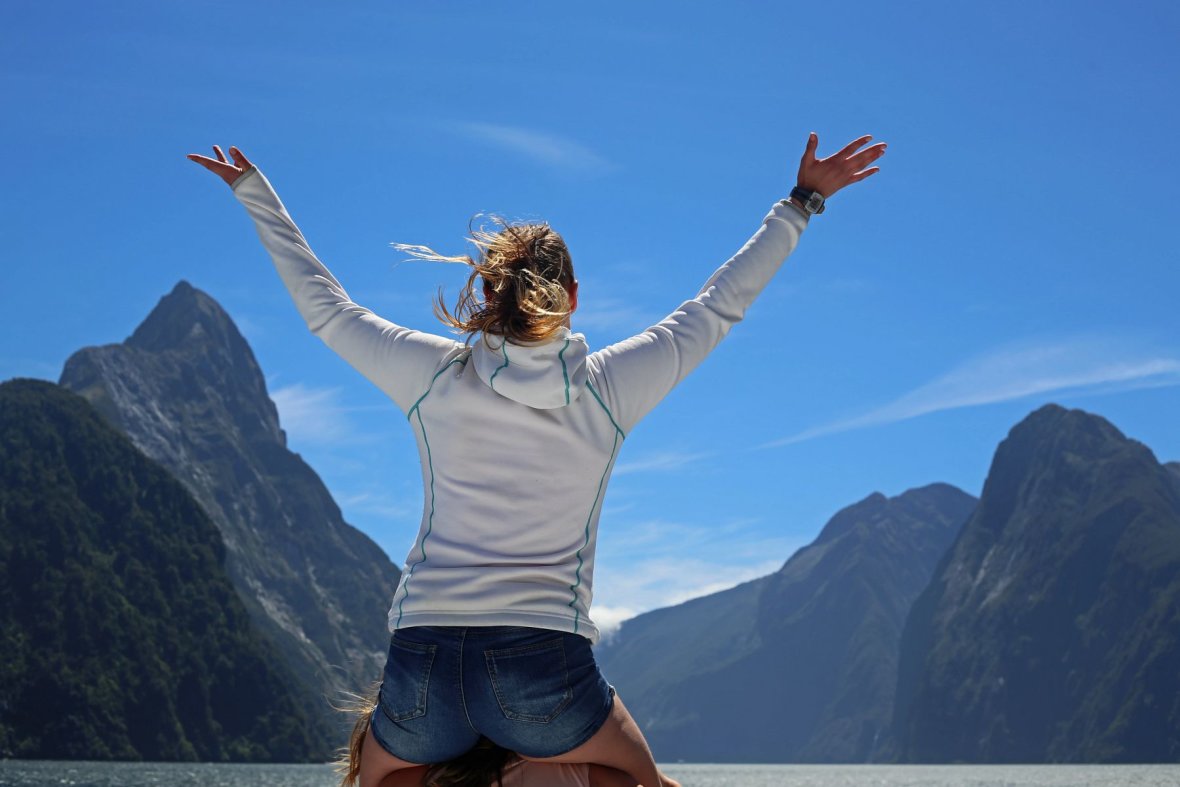 2. 5-Day Southern Explorer Through NZ's Central Otago
This short and sweet South Island road trip loops you from Queenstown, through Central Otago, around to Milford Sound and back to Queenstown. But there are still highlights aplenty on this five-day itinerary.
Visit the Te Anau Wildlife Centre, take a cruise in Milford Sound to see Mitre Peak and taste award-winning wine at Clyde Village Vineyard. There are also some really great campsites to stay at along the way - Wanaka TOP 10 Holiday Park, the Gore Motor Camp and Te Anau Kiwi Holiday Park.
Image source: Tourism NZ Visual Gallery
3. 8-Day Southern Scenic Route from Queenstown to Dunedin
If you're looking for a taste of the deep south, this 8-day itinerary might be just the ticket. Starting in Queenstown, your final destination is Dunedin - but this road trip doesn't take you the way you think it would! The first stop is Te Anau, where you can take in the Milford or Doubtful Sounds before you head south, as far as you can go before you hit the mighty Foveaux Strait at Colac Bay.
While staying at the Invercargill TOP 10 Holiday Park, a visit to the Southland Museum in Invercargill is a must. Head west through the spectacular and remote Caitlins to take in Purakaunui Falls. Park up near these majestic falls at the Purakaunui Bay DOC campsite. The last stop on your journey is Dunedin, with the Dunedin Holiday Park ready to be your home base while you explore the city - don't forget to spend some time at Larnach Castle before you leave!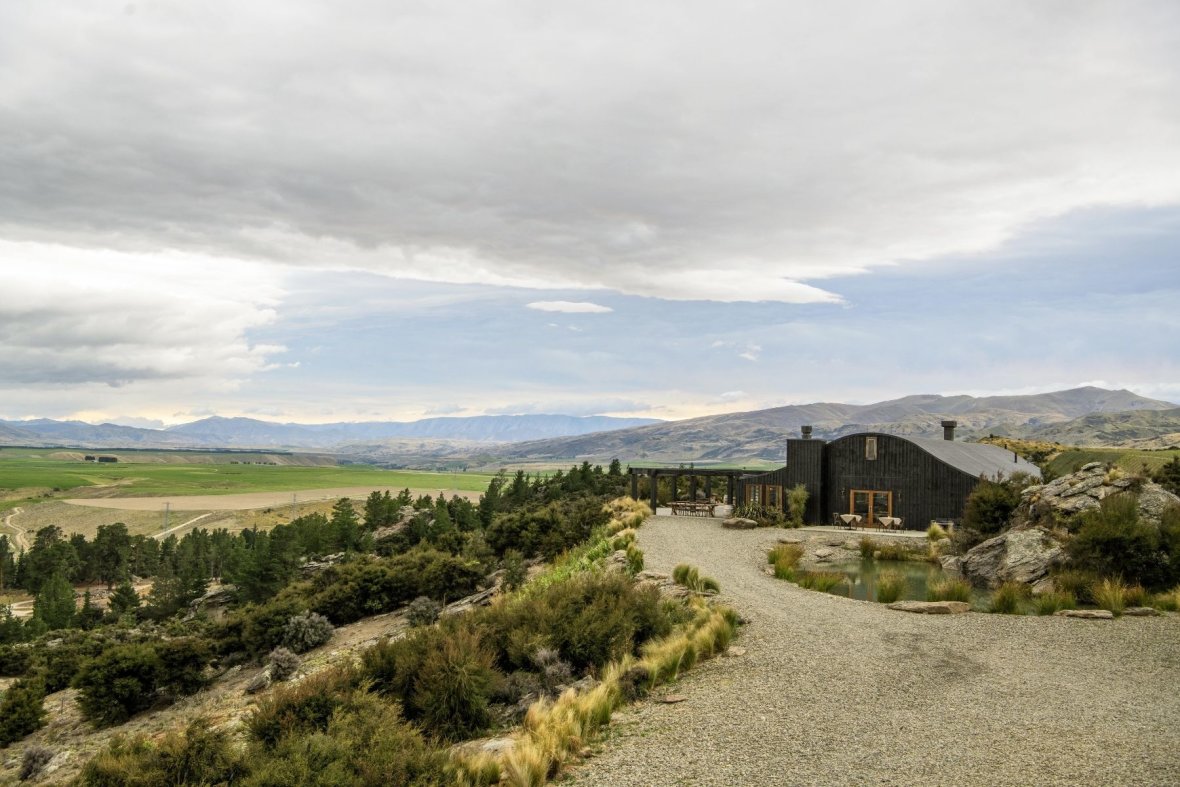 Image Source: Tourism New Zealand Visual Gallery
4. 7-Day Deep South Island Road Trip
Another handy loop trip with short driving days, this 7-day deep south trip takes you from Queenstown, through Arrowtown and Wanaka, down to Cromwell, Clyde and Alexandra, and then back to Queenstown. For outdoor enthusiasts, this 7 day South Island itinerary is ideal - cycle along Lake Dunstan in Cromwell, take a cruise on the Clutha River in Clyde, visit the Central Stories Museum and Gallery in Alexandra, and you could always fit in a few spectacular walking trails too!
A few of the recommended places to stop and stay are the Cairnmuir Motor Camp in Cromwell, Clyde Holiday Park and Alexandra Holiday Park.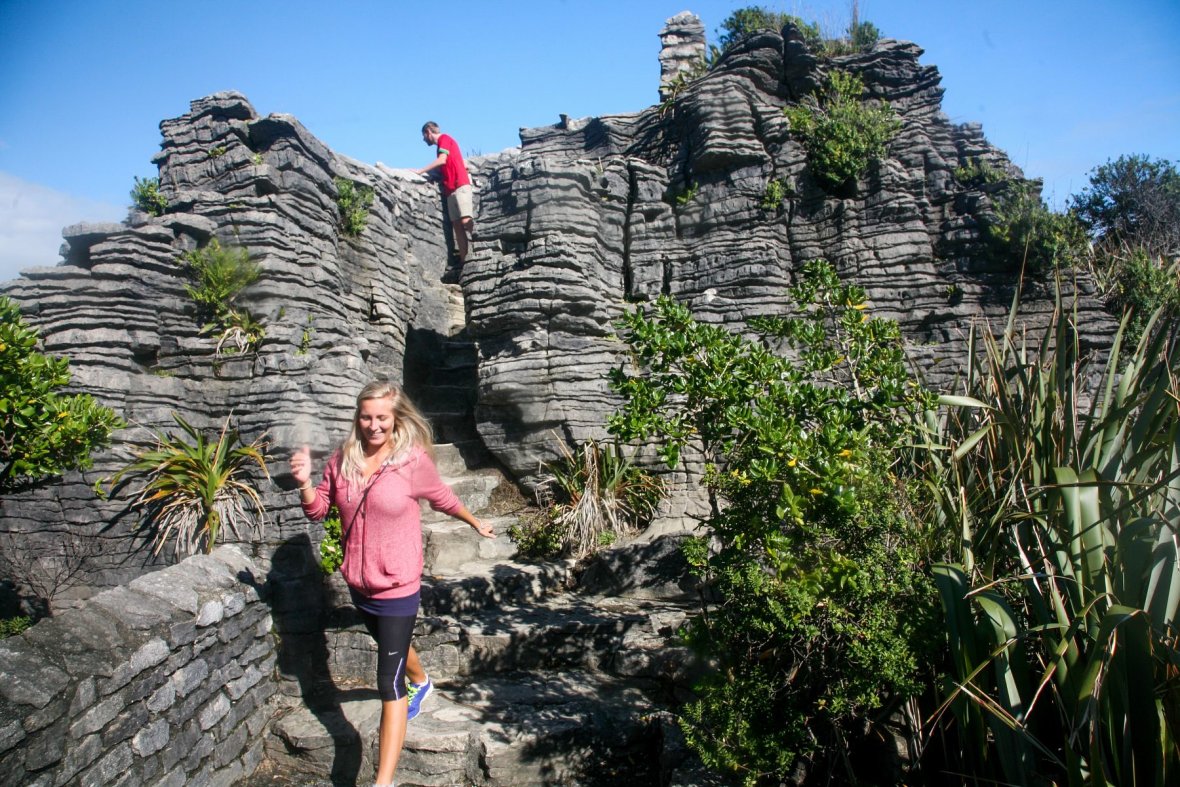 5. 8-Day West Coast Road Trip
The West Coast of the South Island is well known for its remote and rugged beauty, and this 8-day coastal road trip takes you from Westport, down to Haast, with several fantastic stops on your journey south. Visit the natural wonder of the pancake rocks in Punakaiki, grab a beer at the Monteiths Brewery in Greymouth and one for the bucket list - a guided glacier hike in Franz Josef.
There are a number of well-equipped campsites to stop in at - the Greymouth Seaside TOP 10 Holiday Park, Punakaiki Beach Camp and the Fox Glacier TOP 10 Holiday Park.
Other routes to check out
If you're keen on something a bit more 'north' in the South Island, you can always take your camper across from Wellington on the Interislander Ferry - it's a fabulous, incredibly scenic trip. Then you can head south, from Picton to Christchurch along the Kaikoura Coast, or stay nearby and explore the beautiful Nelson and Takaka region.
Get going with Britz
Phew! There's plenty to think about, right? Well, once you've wrapped your head around all the options you have, book your campervan hire with Britz! Road tripping around the South Island in a campervan during winter is a bit of a best-kept secret, but word is definitely getting out. For more trip inspiration, check out our favourite North Island road trips, or explore more popular NZ routes.