Join thousands of fellow campervan travellers
Sign up for our Britz newsletter to receive inspirational travel content and awesome deals, and we'll send you a copy of our Ultimate RV guide!
Thanks
Please confirm subscription in your email.
Amber Kiwi Holiday Park
Amber Kiwi Holiday Park & Motels is centrally located between the Christchurch Airport (where our Britz branch is located) and downtown Christchurch. The park is set on sheltered, landscaped grounds with very clean and tidy facilities. The accommodation options cater for all travellers including en-suite cabins, studio and motel units, tent sites as well as powersites for campervans. The staff are wonderful and go out of their way with their excellent hospitality and friendly atmosphere to make your stay enjoyable. Simply, a home away from home.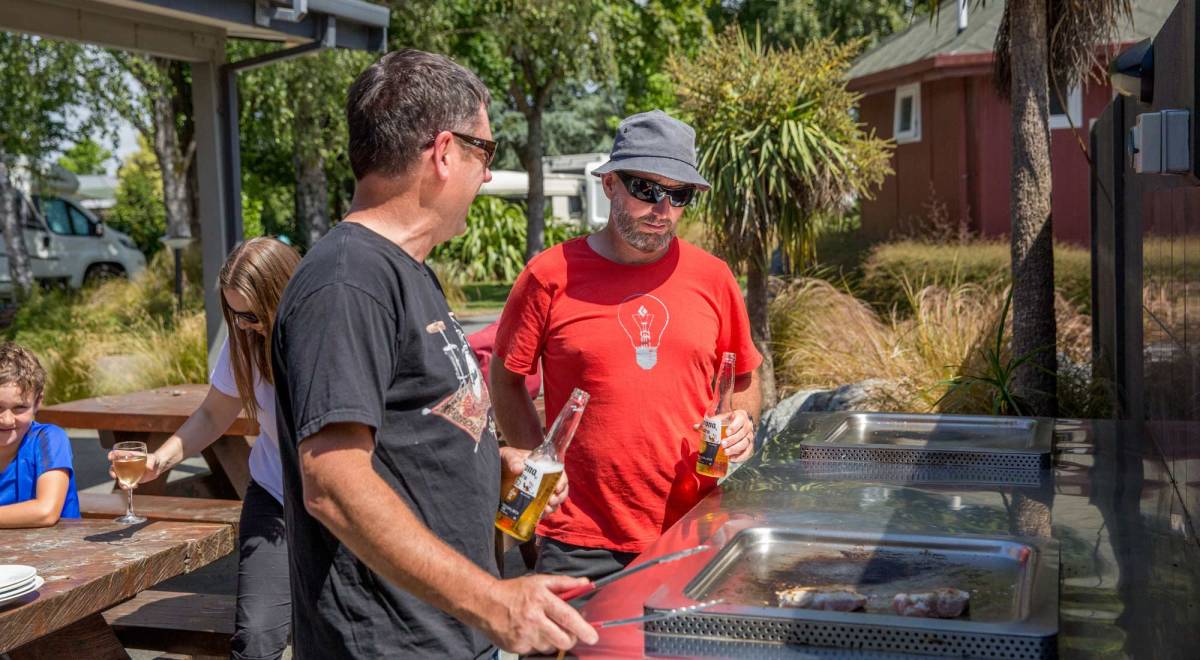 Christchurch TOP 10 Holiday Park
Situated on the outskirts of central Christchurch, Christchurch TOP 10 Holiday Park is the largest accommodation provider in the city, offering a wide selection of accommodation options. Additionally, you will find a great selection of shops and restaurants within walking distance. Surrounded by a friendly atmosphere and traditional family values, the team at Christchurch TOP 10 will ensure that you feel at home during your stay. Kids will have a fun time on the jumping pillows, with the plentiful play equipment and can splash around in the heated indoor pool.
Ask the reception for the best places to see and things to explore around Christchurch and the Canterbury area. Breathtaking activities in the area include swimming with dolphins in Akaroa, to go on a kayak adventure, relax in the Hanmer Springs Thermal Pools or try out a hot air balloon ride to view the surrounds from above. Check out our Northern South Island Exposure itinerary to experience everything Christchurch and its surrounds has to offer.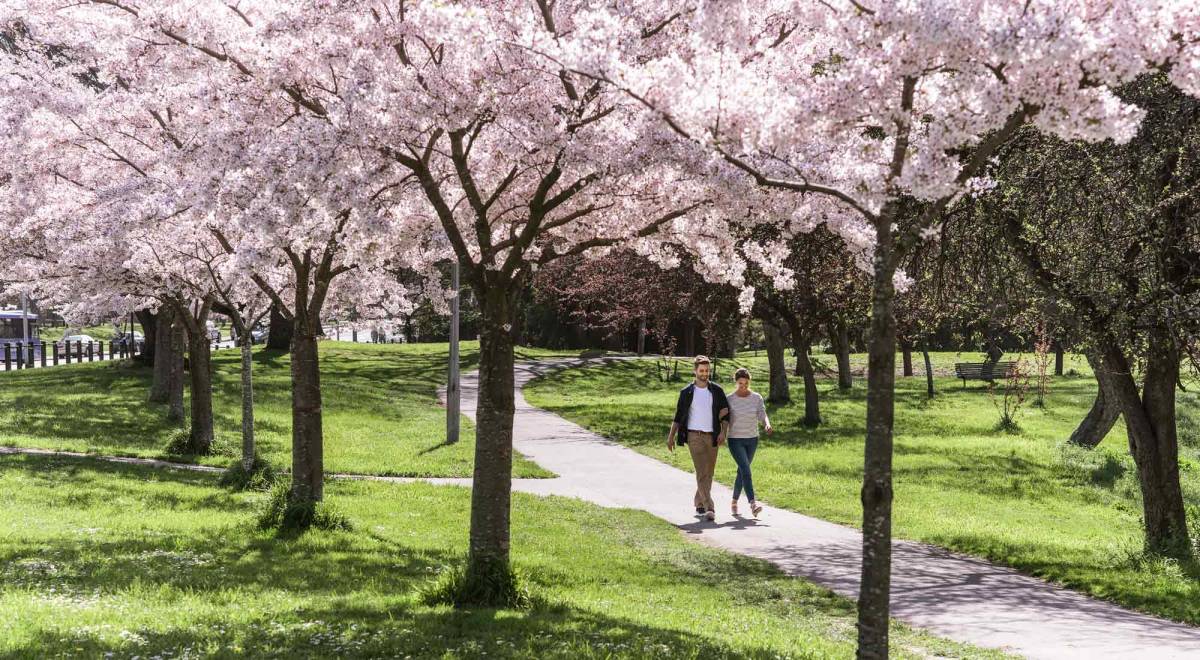 North South Holiday Park
Located just 5 minutes drive from Christchurch airport and within a few minutes drive from our Britz Christchurch branch, North South is the closest holiday park to the airport. The park is set in serene, tree-lined grounds, you will have access to unlimited wifi and to a range of great facilities such as an outdoor swimming pool and children's playground, pedal bikes for hire and Giant Jenga. Whether you are into golf, hiking, water sports, educational excursions, sightseeing or amazing scenic drives, there are options closeby for every age, taste and budget.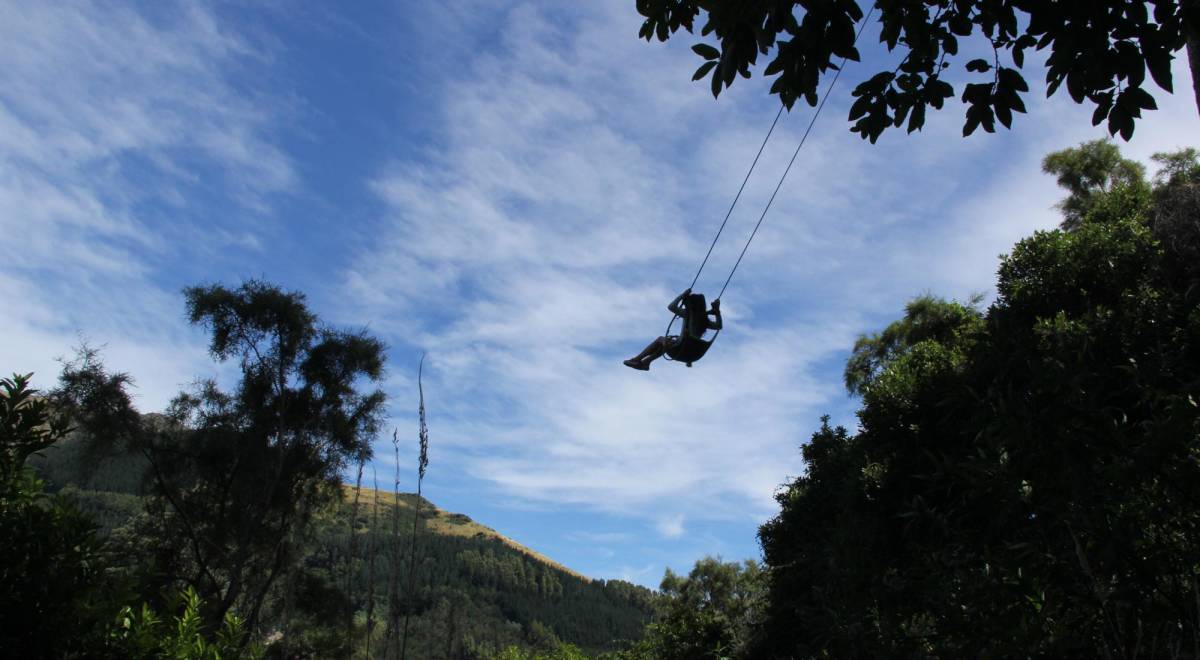 Little River Campground
Little River Campground is an ideal base for exploring the Banks Peninsula. Situated in a sheltered valley on flat sealed roads the camp is a great place to start or finish your holiday. 5 hectares of native bush with a small stream can be explored, with stunning sunsets, a giant swing and if you are lucky, the famous Scary Slippery Slides.
It's also a perfect spot for kids who can play in the in-ground trampoline. Additionally, Little River Campground is home of Manaia Native Habitat - so why not go and explore some untouched forest that has easy walking tracks? Last but not least, the campground has high ratings and positive comments on the campermate app.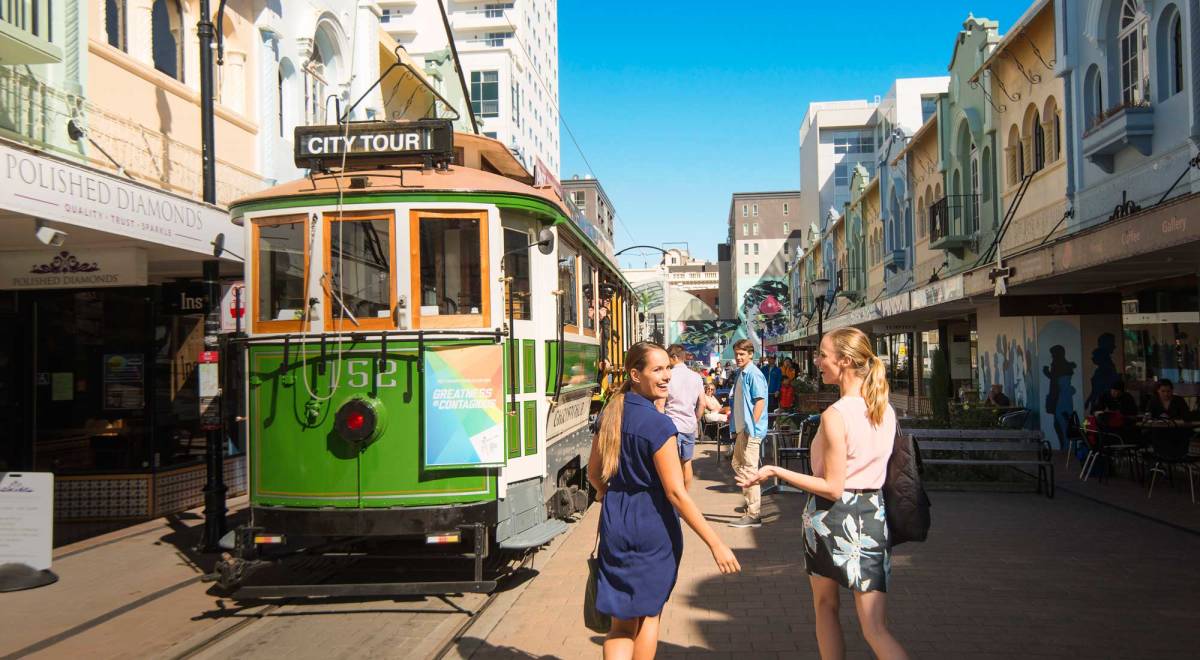 Christchurch Kiwi Holiday Park
Christchurch Kiwi Holiday Park is conveniently located only 4.2kms from the city centre and 7kms from Sumner Beach.Their range of accommodation includes studio and two bedroom motels, self contained, standard cabins plus power and tent sites. Cafes, Restaurants and Supermarkets are a 10 minute walk and many more a short drive away.
Sights such as the Christchurch Gondola, Lyttelton and the Ferrymead Heritage Park are also very close by. Christchurch and the Canterbury region offer lots of different attractions and activities so make sure you stay a while to discover as much as possible.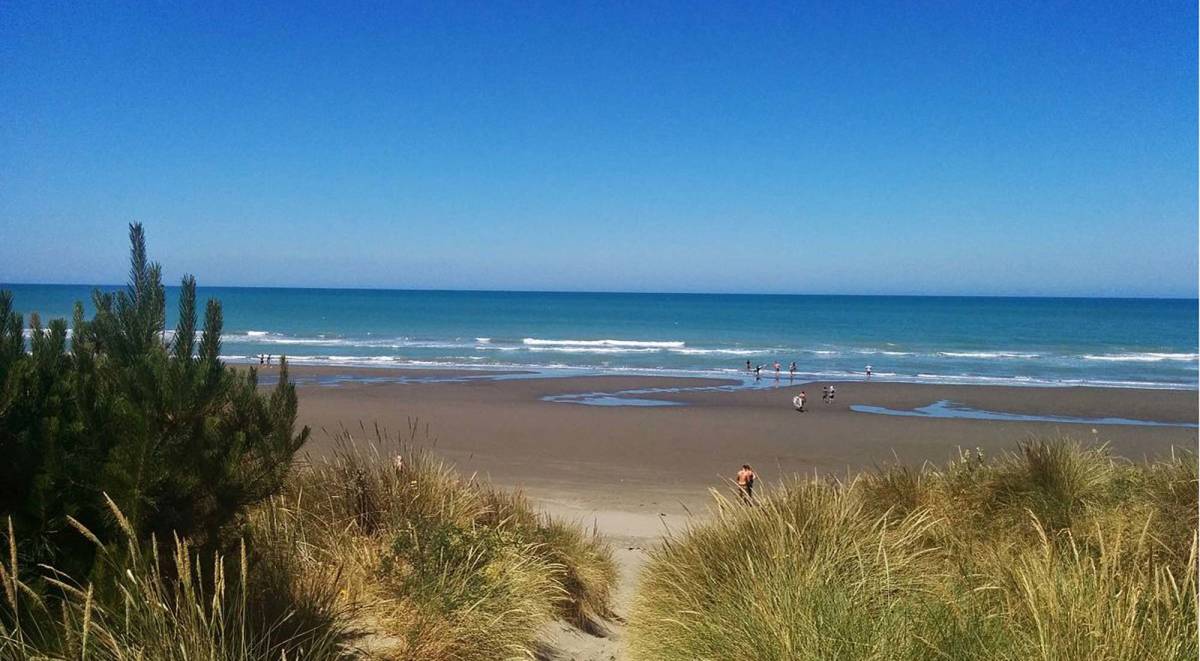 Waikuku Beach Holiday Park
Waikuku Beach Holiday Park is a well established family park located only 100meters away from a golden sand beach and a short drive north of Christchurch. The local beach is a great safe spot for surfing and the Ashley River Estuary, which is renowned for its bird life is also not far from the Holiday Park.
The children have plentiful activities to choose from such as the flying fox playground, tennis and basketball court, a skateboard ramp and a paddling pool, so they definitely won't get bored here! Additionally, Waikuku Beach Holiday Park hosts a number of annual events, including family-oriented entertainment on Guy Fawkes weekend, New Year's Eve, an Easter Egg Hunt and an annual Sand Sculpture competition.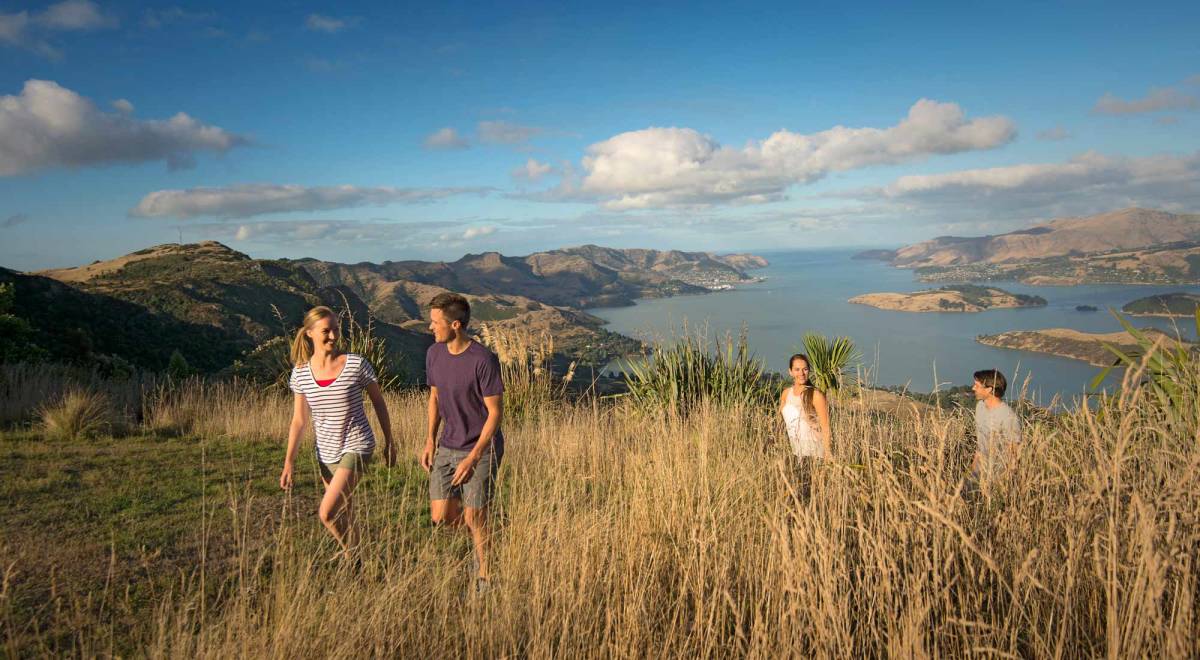 Leithfield Beach Holiday Park
Leithfield Beach Holiday Park is a family orientated seaside camp located in North Canterbury. Accommodation ranges from different size cabins (some with sea views), onsite caravans to powered campervan and unpowered tent sites. The basic beach facilities are spotless, and the shared kitchen has an alfresco dining patio. Popular cafes and other attractions in the Hurunui District, which boasts with an abundance of beaches, forests and rivers, are nearby. Especially popular here are fishing activities, surfing and river walks. If you are interested in a scenic drive with your Britz campervan, you shouldn't miss the Alpine Pacific Triangle Touring Route which goes around the entire region.