Join thousands of fellow campervan travellers
Sign up for our Britz newsletter to receive inspirational travel content and awesome deals, and we'll send you a copy of our Ultimate RV guide!
Thanks
Please confirm subscription in your email.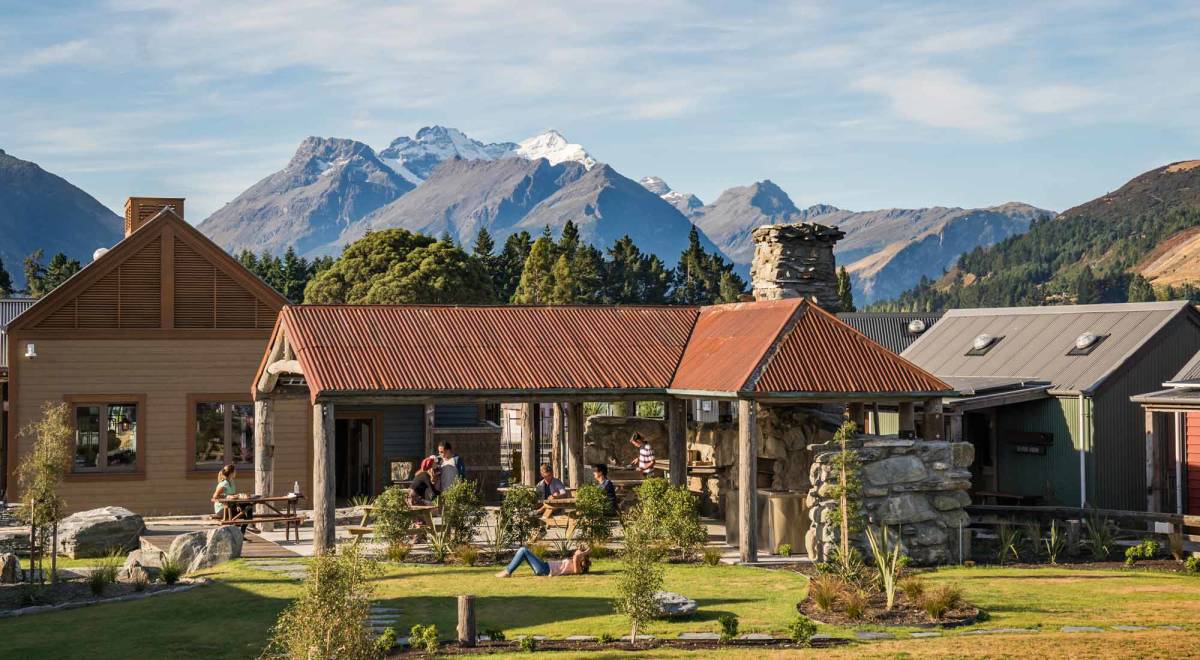 Camp Glenorchy
Camp Glenorchy is located in the picturesque township of Glenorchy, at the head of Lake Wakatipu. It offers a range of beautifully-appointed and resource-efficient guest accommodations, which are built according to the Living Building Challenge and seek to inspire and share learnings about new standards in sustainable tourism.
Camp Glenorchy offers cabins, bunkhouses and powered RV/campervan sites and is home to the South Island's largest solar garden. Gathering spaces for guests include the artist-designed Scheelite Campfire Shelter as well as shared kitchen, dining, relaxing and meeting spaces. When you are traveling with the all-electric Britz EV, stay at Camp Glenorchy and make use of their electric vehicle chargers! If you are after a place that represents luxurious and comfortable sustainability in the heart of the mountains then don't look any further.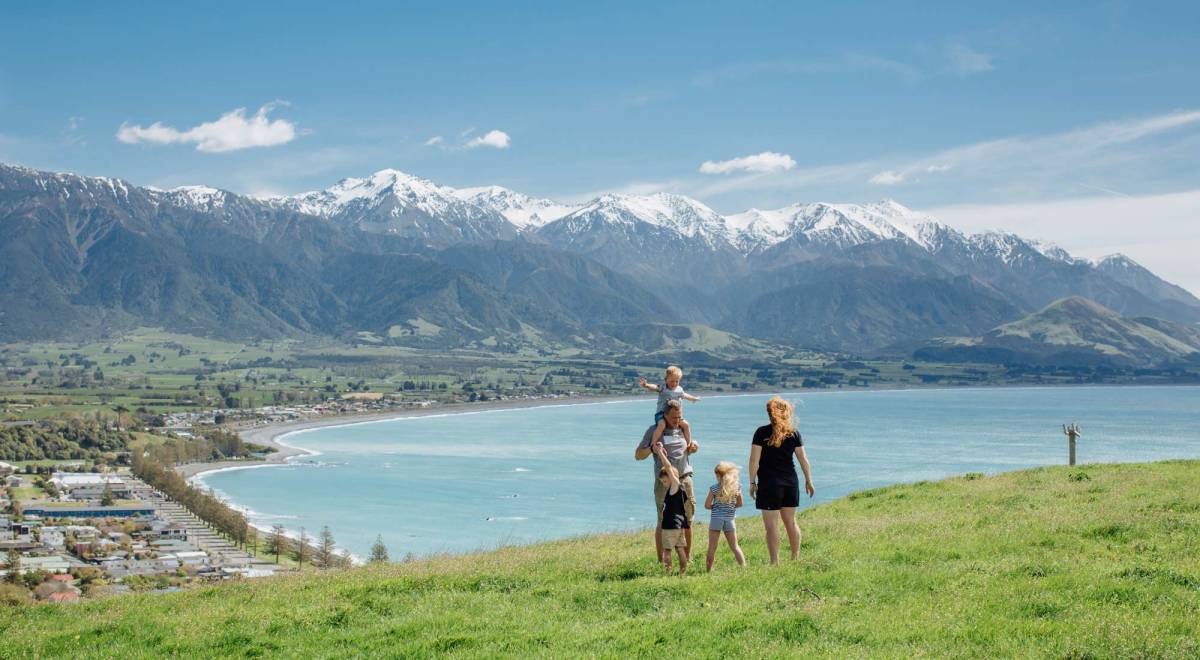 Lake Hawea Holiday Park
Lake Hawea Holiday Park is conveniently located on the shores of Lake Hawea, only 15 minutes drive from Wanaka.This campground is a real gem as it has stunning lake and mountain views, so you can simply sit back, sip a glass of wine and end enjoy the scenery. The park is a family friendly, traditional campground with well-maintained facilities that include a selection of private, sheltered tent camping areas, powered and unpowered motorhome and caravan sites as well as a selection of cabin and cottage accommodation. Lake Hawea is a paradise for those who love the outdoors. Fishing, boating, hiking and mountain biking trails are on the doorstep of the park which makes this holiday park an ideal base.
Wanaka Kiwi Holiday Park & Motels
Wanaka Kiwi Holiday Park is located at the gateway to Mount Aspiring National Park and an easy 25-minute walk to Wanaka. The park is sheltered from the wind and it offers stunning views of the mountains and the lake. It comes with two barbeque areas, clean and tidy facilities and different accommodation options that suit your budget. Additionally, the park offers free car shuttles to town in the afternoon, which means you can sit back, relax and enjoy a drink or two while they do the driving!
With mountain bikes for hire, you can explore the surrounding cycle paths that hug the shoreline, followed up with a relaxing session in the spa, sauna and whirlpool (entry for a small fee).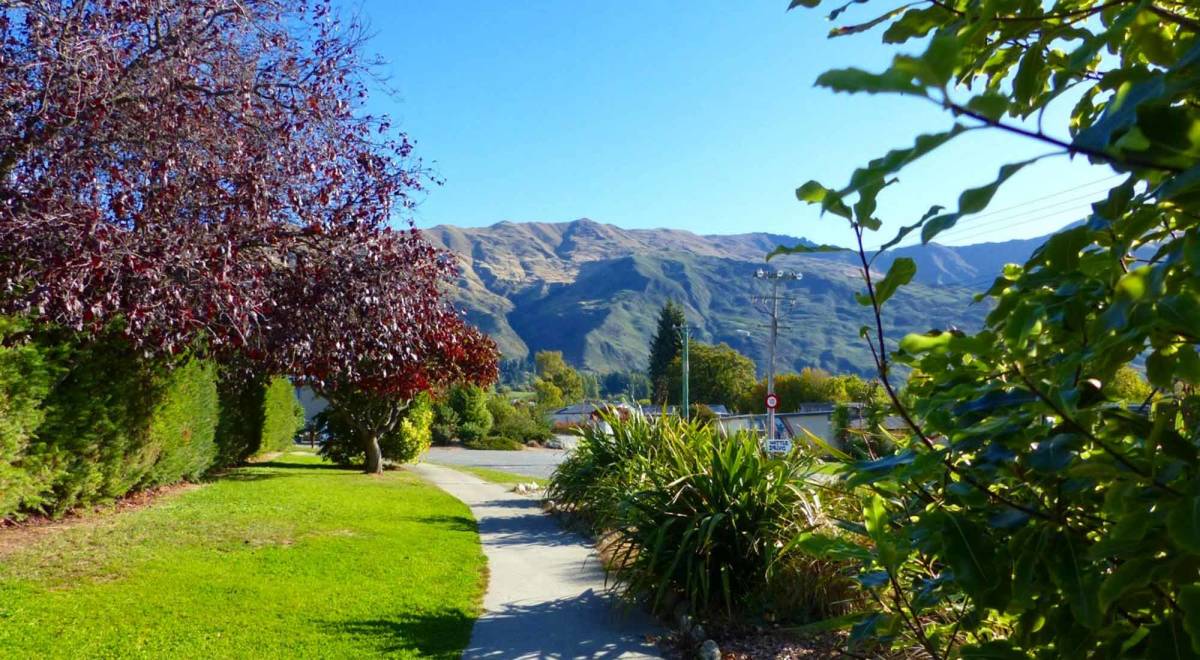 Wanaka Lakeview Holiday Park
There are many reasons to make Wanaka Lakeview Holiday Park your base when you come to Wanaka. The park is within walking distance to the centre of town and also to the lake. The family-orientated park has served the Wanaka area for many years by offering clean and affordable accommodation that will suit all budgets. Children will stay entertained at the Kangaroo Jumper playground and can play with the chickens and foster lambs during spring. And outdoor lovers will have a great time exploring the stunning surrounds. Wanaka is the gateway to the World Heritage Mt Aspiring National Park which is a hiker's paradise, and that only represents one of many nature-filled activities. So be aware, Wanaka will get under your skin and you won't be wanting to leave.
For some beautiful photo inspiration check out Laurie Winter's traveller story which also features stunning Wanaka.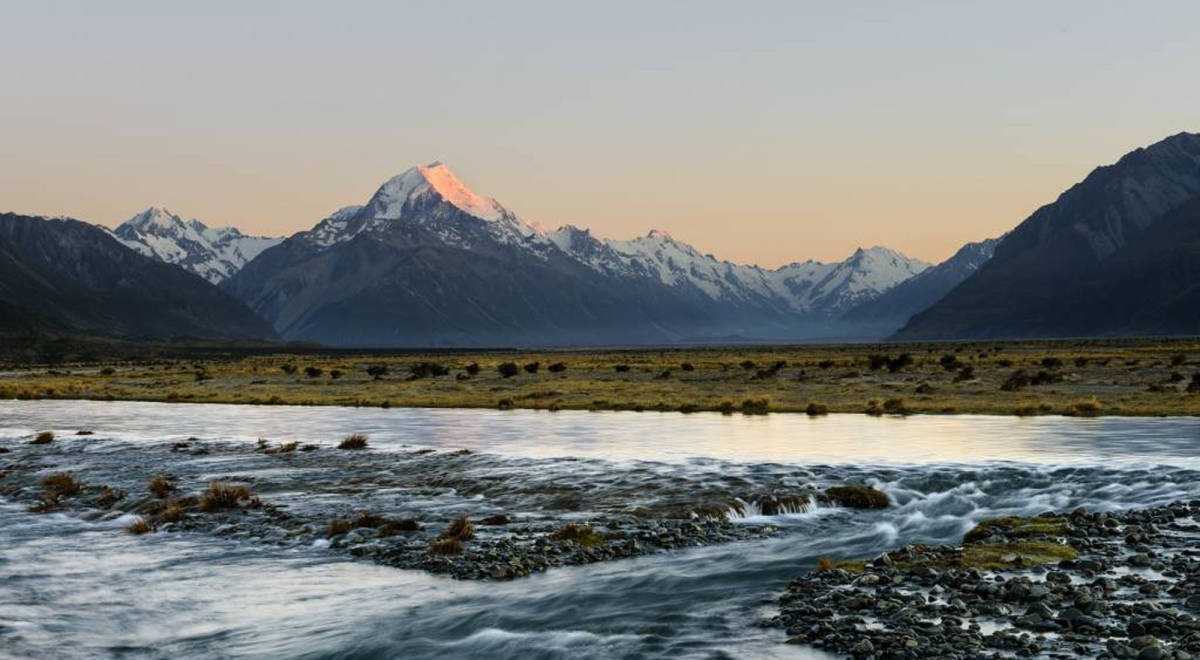 Glentanner Holiday Park Mount Cook
Glentanner Park is located right next to the beautiful Pukaki River and in close proximity, only 18km, to the Aoraki Mount Cook National Park. Hence, you can take in the breath-taking views of Mt Cook, the lake and the Glentanner Station anytime you wish. The park offers a range of affordable accommodation and is the only fully equipped campervan park for the Mount Cook region. This holiday park is also an ideal base for all Mt Cook activities and flight-seeing adventures such as helicopter flights with snow landings, glacier trips, mountain biking, fishing and hunting. So if you are an outdoor and extreme sports enthusiast then don't look any further and book a stay at Glentanner Park.
Te Anau Top10 Holiday Park
Te Anau Top10 Holiday Park is situated right next to Lake Te Anau and thus is the most central Te Anau holiday park and camping ground. With superb views of the lake and the surrounding Kepler mountain, the park offers quiet and spacious accommodation for all budgets and travelling needs.
Located on the doorstep to Fiordland National Park, Te Anau is a great place to base yourself if you're considering embarking on one of the great walks of the area, or equally visiting the legendary Milford Sound.