Join thousands of fellow campervan travellers
Sign up for our Britz newsletter to receive inspirational travel content and awesome deals, and we'll send you a copy of our Ultimate RV guide!
Thanks
Please confirm subscription in your email.
Rainbow Valley
Alice Springs, NT
Renowned for its sandstone bluffs and cliffs with layers of different coloured rock, take the easy day trip from Alice Springs to enjoy Rainbow Valley in all its glory. Most beautiful in the early morning light or late afternoon sun, witness the colours of the valley changing from ochre red to orange and purple. Exploring Rainbow Valley on foot will take you through the majestic desert, along the base of cliffs and claypans, to Mushroom Rock. Part of the James Range, the reserve is important to the southern Arrente people. The large rock formation known as Ewerre is a registered sacred site. This location is rich in Aboriginal history especially around the hills and ridges where rock carvings, paintings, grinding stones, and stone chip tools have been found.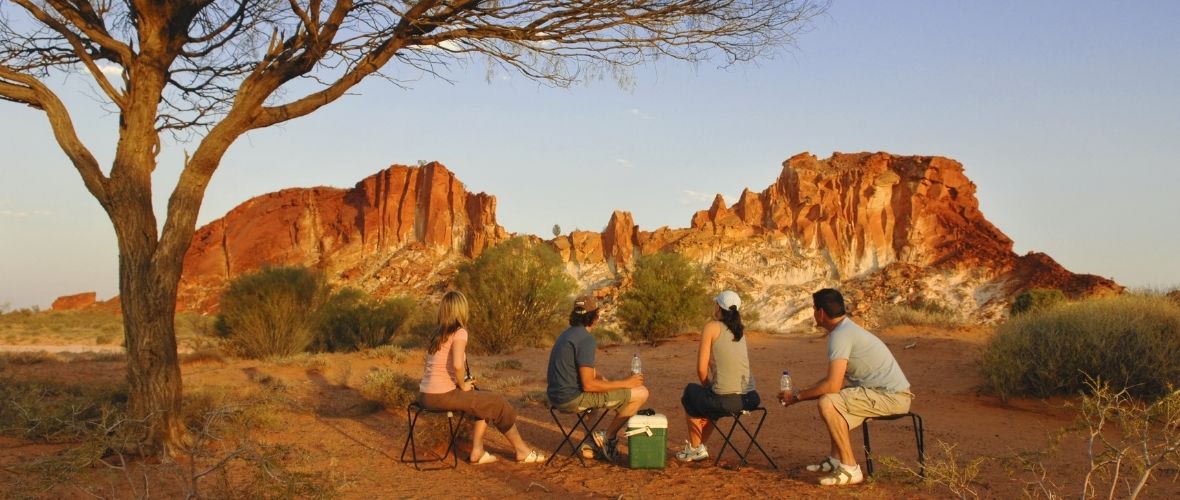 Image Source: Tourism NT
Hermannsburg
Alice Springs, NT
The Aboriginal settlement of Hermannsburg is famous as the home of Aboriginal artist Albert Namatjira. An easy 130km drive from Alice Springs, spend your time exploring the buildings of the restored historic town and perusing artworks from local artists. The historic town is shaded by river red gums and old date palms; transporting you back to the 19th century. Explore the restored buildings which now house the Kata Anga Tea Rooms, a museum, and the Namatjira Gallery which displays original paintings by the artist.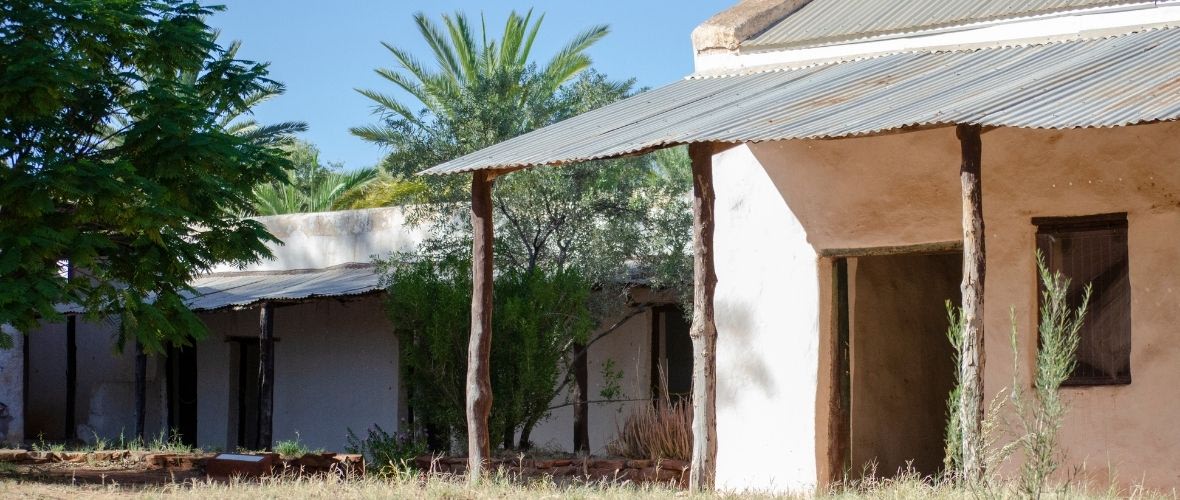 Image Source: Tourism NT
Tjanpi Desert Weavers
Alice Springs, NT
Tjanpi Desert Weavers is a social enterprise of the Ngaanyatjarra Pitjantjatjara Yankunytjatjara (NYP) Women's Council created to enable women in the remote Central and Western desert regions to earn their own income from fibre art. Representing more than 400 Aboriginal women artists from 26 remote communities on the NPY lands. Field officers travel to these communities to buy artworks from artists, supply them with art materials, hold workshops for skills and development and run grass collecting trips. While the women are collecting grass, they can spend time on Country and maintain their culture through gathering food, hunting, performing cultural song and dance, and teaching their children. Tjanpi has a public gallery in Alice Springs that showcases baskets, sculptures, jewellery, books, and more.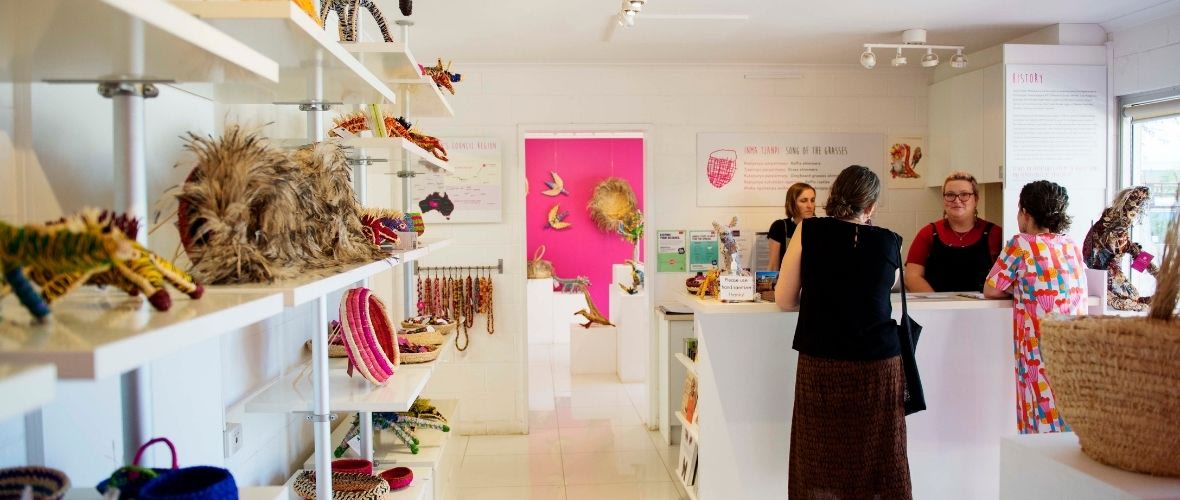 Image Source: Tourism NT
N'Dhala Gorge National Park (4WD)
Alice Springs, NT
Situated in the East MacDonnell Ranges, 90 kilometres east of Alice Springs is N'Dhala Gorge Nature Park – a fascinating site that protects thousands of prehistoric rock carvings. Follow the 1.5km marked walking track into the gorge to explore around 6000 individual stone engravings or petroglyphs. This destination is also important for its rare plants such as the Peach-leafed Poison Bush and the Undoolya Wattle. Access to this nature park is via the Ross Highway, once you pass the Ross River Homestead, the track becomes only accessible to four-wheel drive vehicles. Stay overnight in the bush camping area.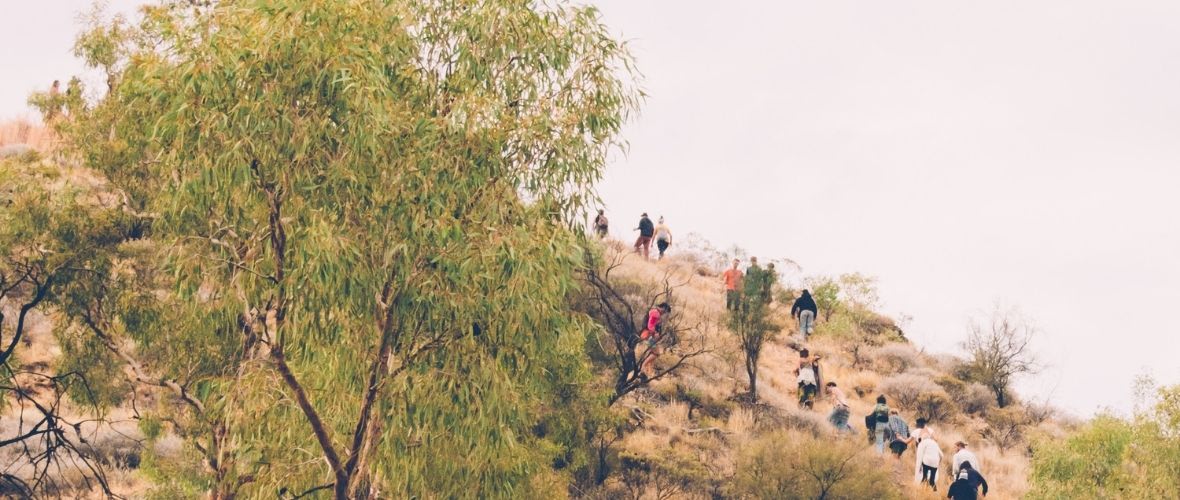 Image Source: Tourism NT
---

Whoops, it seems like we haven't got any Popular Routes
Please try a different combination or click below to reset your search