Campervan & 4WD Hire Broome
---
Choose Britz Broome as your first port of call for a campervan hire in Western Australia and embrace the abundance of opportunities to experience the adventure of a lifetime. A melting pot of culture, exploring the country in your very own set of wheels is the best way to experience this region. Whether you're looking for a tropical getaway at one of Broome's many iconic beaches, or for a gateway to the wilderness, that is the Kimberley, Broome is the perfect destination to start your journey.
Broome is full of picturesque, rugged beauty and is an incredible spot to explore by 4WD. Travel further off the beaten track, stay longer and stop at every unexpected highlight along the way. Wake up to a new view each day and be surrounded by world-class scenery at every bend.
Hire affordable and comfortable campervans and 4WD for your next Aussie road trip with Britz Broome. It couldn't be easier!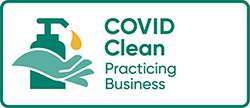 Broome Branch Information
1 May - 30 November
Monday: 9am - 3:30pm
Tuesday: 9am - 3:30pm
Wednesday: 9am - 3:30pm
Thursday: 9am - 3:30pm
Friday: 9am - 3:30pm
Saturday: 9am - 3:30pm
Sunday: Open to meet customers with pre-confirmed bookings at pre-arranged
1 December - 31 March
Note: All Australian branches are closed on Good Friday (15 April), Christmas Day (25 December), New Year's Day (1 January) and Australia Day (26 January).
Vehicles must be collected/returned at least one hour before closing time.
The branch is accessible via taxi and public transport. Parking is available at Roebuck Smash Repairs, 30 Pembroke Rd, Broome WA (located just 260m from the branch). Please organise parking directly with Roebuck Smash Repairs on +61 8 9192 2095. Pricing is from $10 per day.
Whether this is the first time you've taken a campervan journey or you're a regular to hiring motorhomes, our expert team will be on hand to answer any questions you have before heading out on the road.
You can purchase our Express Return Pack – which means at the end of your hire, you don't need to fill up the gas bottle or fuel tank (not available from 1st April 2023). And if you've also purchased the Liability Reduction Option or Inclusive Pack, take advantage of our express key return service and just drop the keys off at the dedicated desk and set off on your way.
A location fee of AU$750 applies for hires picking up or dropping off in Broome. From 1st April 2023, the location fee is AU$835.
Where pick-up originates or returns to Broome from another location, a one-way fee of AU$250 will apply. From 1st April 2023, the one-way fee is AU$280.
A $100 AUD surcharge will apply to all campervan rentals picking up and/or dropping off in Broome on;
Easter Monday
ANZAC Day
Western Australia Day
Queen's Birthday, Broome
From 1st April 2023, this surcharge will increase to $115 AUD.
Refer to the Rental Agreement for exact dates.
To help you prepare for pick-up, make sure you have:
Vehicles must be collected/returned at least one hour before closing time.
The Broome Britz branch is equipped with everything you need to start and end your trip in the best way possible.
Toilets
Free unlimited WiFi
Power outlets for charging your devices
Filtered drinking water
Tea/coffee making facilities
Local staff on hand to give suggestions and tips on great places to go and things to see
Luggage storage
Campervan and 4WD Hire Broome
From our campervans to 4WD campers, Britz has something to suit your adventure. Select the right campervan for you from our wide range of campervans for hire in Broome. Our friendly team of experts are on hand should you need any help making the right choice.
Why travel with Britz campervans
Britz Australia is perfect for a family getaway, an adventure with mates, or a couple's escape. With plenty of space for the grown-ups, the young ones and even the dog, our fully equipped 2WD and 4WD campervans have everything you need for unscripted holiday experiences. Book and travel with confidence when you choose Britz.
Popular Routes from Broome
Start your Britz 4WD engines and be amazed at the dramatic scenery as the red rocks of the Kimberley region meet the Indian Ocean.
---

Whoops, it seems like we haven't got any Popular Routes
Please try a different combination or click below to reset your search
Things to do in Broome
Broome is an epic place to explore, whether it be by 2WD or 4WD! With caravan parks all over, located in scenic spots, you will be spoilt for choice when choosing somewhere to park up for the night. Travelling by 4WD is a great way to get up and close with Australia. If you're looking to get even further off the beaten track, there are many 4WD friendly camping spots throughout Broome.
If you are staying at any BIG4, Discovery Parks or G'Day Holiday Parks, don't forget that you can get a 10% discount on your stay when you check in with a Britz campervan hire.
We recommend downloading thl Roadtrip app (Powered by Campermate) before you hit the road. The ultimate travel companion; the thl Roadtrip app provides everything you need to help find places to stay and play across Australia, including the closest campgrounds for campervans on your route.
Broome is home to a tropical climate, defined by a wet season and a dry season.
The wet season (November – April)
During the wet season, Broome experiences heavy, short downpours of rain that usually take place in the afternoons or late evenings. Average temperatures range from 25 - 34 degrees, it is a humid time of year. November is the hottest month of the year with high levels of humidity. Between January and March, it is monsoon season, which brings rain, possible cyclones and flooding. The average rainfall during this time is 464mm and spectacular lightning displays and thunderstorms are common.
The dry season (May – October)
During the dry season Broome experiences warm days and clear blue skies with temperatures falling between 17 - 30 degrees. The dry season is less humid, and nights are cool. Rain is uncommon at this time of year. Between mid-June and mid-August is the most popular time of year to visit Broome as all roads and attractions are usually open.
Broome is home to a collection of fantastic local events. From regular events to annual exhibitions, check out Broome's epic calendar and see what's on when you're visiting.
The Broome Courthouse Markets are held in the stunning heritage listed gardens of the Broome Courthouse. Started over 25 years ago by a group of locals, they are now a major tourist attraction in Broome and host up to 115 creative stalls over the Dry Season.
The Mowanjum Aboriginal Centre and Culture Centre is a creative hub for the Worrorra, Ngarinyin and Wunumbal tribes who make up the Mowanjum community outside Derby. Taking place in July each year, the Mowanjum Festival is a celebration of culture under the stars. Enjoy a night of traditional song and dance, and the passing on of knowledge and culture.
Staircase to the Moon is a natural phenomenon that takes place when a full moon rises over the tidal flats of Roebuck Bay. Enjoy this phenomenon at the Staircase to the Moon markets at Town Beach and sample local produce, international food and handmade products as you listen to the sounds of local entertainers.