Campervan & 4WD Hire Perth
---
Choose Britz Perth as your first port of call for campervan hire in Western Australia, and enjoy a lifetime's worth of memories spread out before you, just waiting to be made. Whether you're looking for a long weekend in wine country, a wild week by the coast, or an all-in adventure that will take you deep into the heart of the outback, this is where you start that journey.
Western Australia is full of picturesque, rugged beauty and is the perfect destination to be explored by road. If you're wanting to travel further, stay longer and stop at every unexpected highlight along the way, hiring a campervan to explore Western Australia could be just the ticket! Wake up to a new view each morning, be immersed in idyllic scenes of natural beauty, and truly unplug.
Hire affordable and comfortable campervans, motorhomes and 4WDs for your next Australia road trip with Britz Perth. It couldn't be easier!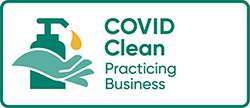 Perth Branch Information
Monday: 9am - 3:30pm
Tuesday: 9am - 3:30pm
Wednesday: 9am - 3:30pm
Thursday: 9am - 3:30pm
Friday: 9am - 3:30pm
Saturday: 9am - 3:30pm
Sunday: Open to meet customers with pre-confirmed bookings at pre-arranged pick-up time slots
Note: All branches are closed on Christmas Day (25 Dec), Good Friday (7 April 2023, 29 Mar 2024), Australia Day Observed Holiday (26 Jan).
After-hours drop-off is available upon request (for those who have purchased the Liability Reduction Option or Inclusive Pack and 4WD Max Cover for 4WDs) - please contact our Booking Hosts on 1300 738 087 (+61 2 6698 4031) to arrange.
Vehicles must be collected/returned at least one hour before closing time.
The Perth Branch is approximately 8.5 kilometres from the Airport and 10.9 kilometres from the City.
From the airport (Terminals 1 and 2), a taxi ride will take about 15 minutes (and just 5 minutes from Terminals 3 and 4). Taxi ranks are located at the front of all terminals, as well as Valentine Road within the General Aviation area. See the journey planne for more information on travelling by taxi.
You can also catch the bus from Terminals 1/2 and 3/4. For more information on public transport, please see Perth Airport's website.
From Perth CBD, you can take a 20-minute taxi ride, (cost around AUD$40-50), or take Bus Route 40 from outside the Art Gallery of WA. Get off at Ben St and you'll have a 1-minute walk to the branch. For times and fares please see the TransPerth website.
There is no customer parking available inside the grounds of our branch but there is secure parking available at Hamer Parking, 20 Redcliffe Road, Redcliffe (240m from the branch).
Whether this is the first time you've taken a campervan journey or you're a regular to hiring motorhomes, our expert team will be on hand to answer any questions you have before heading out on the road.
You can purchase our Express Return Pack – which means at the end of your hire, you don't need to fill up the gas bottle or fuel tank (not available from 1st April 2023. And if you've also purchased the Liability Reduction Option or Inclusive Pack, take advantage of our express key return service and just drop the keys off at the dedicated desk and set off on your way.
Where pick-up originates or returns to Perth from another location, a one-way fee of AU$280 will apply.
A $115 AUD surcharge will apply to all campervan rentals picking up and/or dropping off in Perth on;
Easter Monday
ANZAC Day
Western Australia Day
Queen's Birthday, Perth
Labour Day, Perth
Boxing Day
Refer to the Rental Agreement for exact dates.
To help you prepare for pick-up, make sure you have:
Vehicles must be collected/returned at least one hour before closing time.
The Perth Britz branch is equipped with everything you need to start and end your trip in the best way possible.
Toilets
Shower
Free unlimited WiFi
Power outlets for charging your devices
Drinks vending machine
Filtered drinking water
Local staff on hand to give suggestions and tips on great places to go and things to see
Luggage storage
Campervan and 4WD Hire Perth
From classic campervans to 4WD campers, Britz has something to suit every adventure. Choosing from the wide range of campervans for hire in Perth, you can find options suitable for 2-6 people – with our team of experts on hand should you need any help making the right choice.
Why travel with Britz campervans
Britz Australia is perfect for a family getaway, an adventure with mates, or a couple's escape. With plenty of space for the grown-ups, the young ones and even the dog, our fully equipped 2WD and 4WD campervans have everything you need for unscripted holiday experiences. Book and travel with confidence when you choose Britz.
Popular Routes from Perth
Travelling at your own pace, you will uncover awe-inspiring sites around every bend as you set off in your campervan from Perth. But in which direction should you journey to first?
---

Whoops, it seems like we haven't got any Popular Routes
Please try a different combination or click below to reset your search
Things to do in Perth
There is an abundance of things to do in Western Australia's sunniest capital. Admire ocean sunsets, sample local drops at one of many wineries, head a little further out to explore bushlands of the many national parks – there are so many epic things nearby to be enjoyed during your campervan trip in Western Australia. Check out our blog for the best places to explore in WA.
The sunny city of Perth is the perfect gateway to begin your adventure exploring Western Australia. We recommend carving some time out of your trip to explore Perth and spending one or two nights here. Western Australia is packed full of camping spots and caravan parks, making it easy to spend each night of your trip surrounded by different scenes, as well as enabling you to be flexible with your itinerary.
If you are staying at any BIG4, Discovery Parks, or G'Day Holiday Parks, don't forget that you can get a 10% discount on your stay when you check in with a Britz campervan hire.
We recommend downloading thl Roadtrip app (Powered by Campermate) before you hit the road. The ultimate travel companion; the thl Roadtrip app provides everything you need to help find places to stay and play across Australia, including the closest campgrounds for campervans on your route.
Summer in Perth (December – February)
Summer in Perth is hot and dry with very little rainfall. Average temperatures fall between 17 - 30 degrees. In the afternoons there is a sea breeze which the locals call Fremantle Doctor, due to the fact that it provides some relief from the heat.
Autumn in Perth (March - May)
Average temperatures range from 13 - 26 degrees, and there are occasional showers and some humidity.
Winter in Perth (June – August)
Winters are cool and wet with temperatures falling between 8 – 19 degrees. There are occasional storms, with downpours of rain and thunderstorms.
Spring in Perth (September – November)
During spring days are warm and sunny with little rainfall. Temperatures range from 11 - 23 degrees and flora comes to life – a great time to explore the national parks.
Margaret River Masters – held annually in Margaret River, this event features the world's best and well-known surfers competing with large waves over 15 feet high.
The Festival of the Wind is the premier culture event for the South Coast of WA. Become immersed in the relaxed coastal vibes of the town and enjoy entertainment, food, music, art and culture.
Fremantle Festival – every year the streets of Fremantle are brimming with culture, music and laughter at this annual three-day community festival.