Join thousands of fellow campervan travellers
Sign up for our Britz newsletter to receive inspirational travel content and awesome deals, and we'll send you a copy of our Ultimate RV guide!
Thanks
Please confirm subscription in your email.
Although there are some areas that are more suited to 4WD adventures, there is no shortage of places to explore for your Australia road trip in a 2WD Campervan. Over 12,500km of coastline brings with it an abundance of marine life, unreal coastal views and of course incredible beaches.
The huge land area means you get a little bit of everything, from outdoor adventure spots to wineries and funky seaside towns filled with galleries and museums.
In this blog we will let you in on the best places to visit in Western Australia, and some must see spots along the way.
What you need to know about van travel in Western Australia
The roads in Western Australia
With Western Australia being so large, you certainly can get lost in the wonder of this state. Whether you tackle it in smaller trips or go for a longer length of time, you can see and do more when you are travelling in the comfort of a motorhome.
Stop for an extra night in your favourite spot, or take a little more time appreciating the views along the way, a motorhome offers the ultimate holiday flexibility!
One thing to keep in mind when travelling Western Australia is that you may come across areas that are best to travel with a 4WD than in a motorhome.
Deep outback areas can have long stretches of road without gas stations or supply shops, so always plan an itinerary along sealed and maintained roads (even if it's just a rough route!).
Some Western Australia roads are made of red dirt and gravel, which can kick up and make driving visibility harder, therefore it's best to avoid. Always make sure your motorhome windscreen water is topped up just in case!
If you are unsure how to travel Australia and be safe on the roads, check the road rules before you leave.
The wildlife in Western Australia is truly beautiful to see, but do remember to take care when driving on the roads as the animals may not always be contained and can wander on to the roads.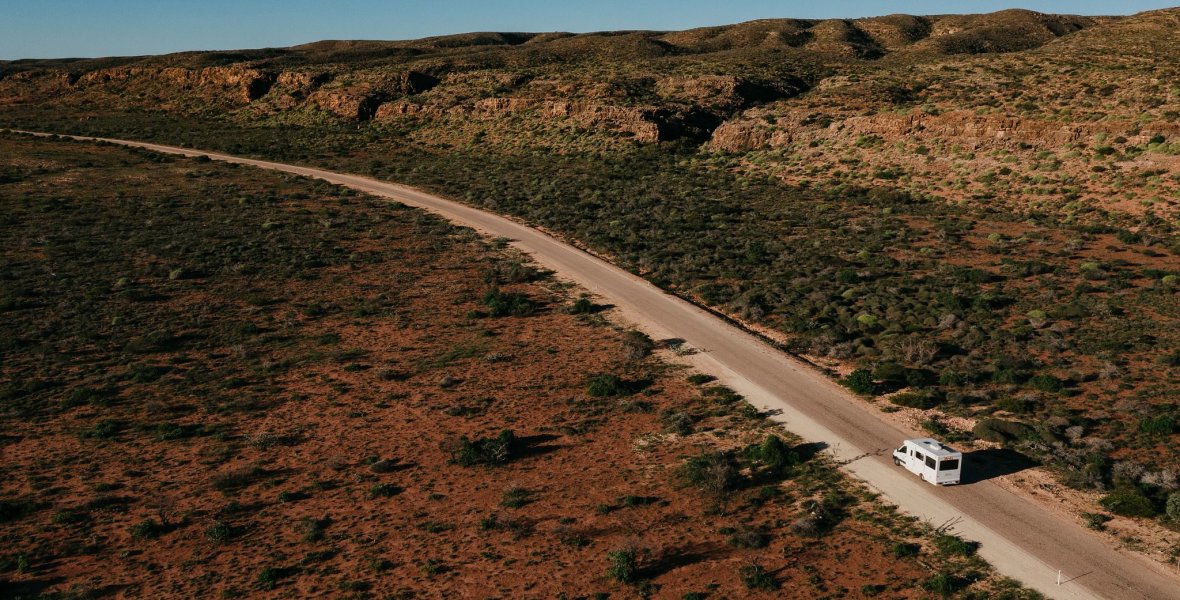 The weather in WA
The weather in WA offers motorhome travellers lots of variety, whether you love the heat or prefer more moderate temperatures.
Perth and Surrounds... Perth is Australia's sunniest capital, and has an average of 29°C in summer, 12°C in winter
South West... The South West area has more of a Mediterranean climate, with an average 25°C-35°C in summer, and 8°C-16°C in winter
Coral Coast... The Coral Coast has a split climate with a Mediterranean climate in the south, and a subtropical climate in the north areas
North West...The North West area has a dry season from April to September with an average of 29°C. From October to March it has tropical rainstorms, temperatures round the high 30's and higher humidity
Esperance... Esperance and the surrounding areas has a range of weather conditions, with an average 15ºC in winter, and temperatures as hot as 37ºC in summer
Best places to explore in Western Australia
Perth
Perth is the capital of Western Australia and sits along the coastline on the lower half of the state.
Being the capital it not only enjoys plenty of city attractions, but also coastal activities and some amazing wildlife experiences. Pick up your campervan from our Perth branch and get exploring!
Rottnest Island
One of the best things to do in Perth is to take a ferry out to Rottnest Island. As a nature reserve, the island has some pretty amazing wildlife to spot, such as Quokka, Osprey, tropical fish and at the right time of year, Humpback whales.
Rottnest Island is it's own little world, with opportunities to fish, surf, take tours or enjoy food and drink at one of the many restaurants.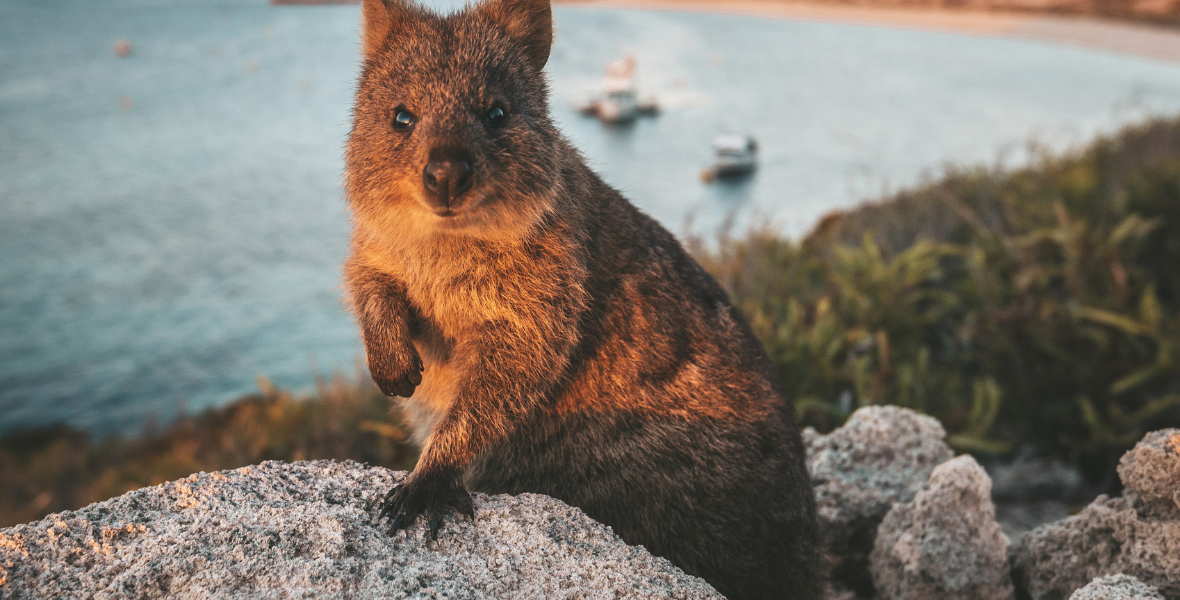 Image: Quokka on Rottnest Island
Kings Park
As one of the largest inner city parks in the world, Kings Park is another popular attraction in Perth. With a focus on conservation of biological diversity, the garden displays a large amount of rare and threatened plants, making it a special spot to wander and appreciate nature.
The park also offers panoramic river views, and educational walks where you can learn about indigenous history.
Outdoor concerts, such as Kings Park festival in September, offer special displays, talks and family activities. You can enjoy the park's play areas to keep the kids entertained, and the war memorial and gallery shop.
Swan Valley wineries
As the oldest wine region in Western Australia, visiting the Swan Valley wineries is one of the best things to do in Perth, and there are over 40 wineries to choose from.
A half hour drive from the city centre will take you to not only world class wineries, but also breweries and restaurants where locally grown produce provides some amazing food to go with the drinks.
It's a sunny region where you can enjoy walking the trails, attending masterclasses or appreciating the landscape over a sunset.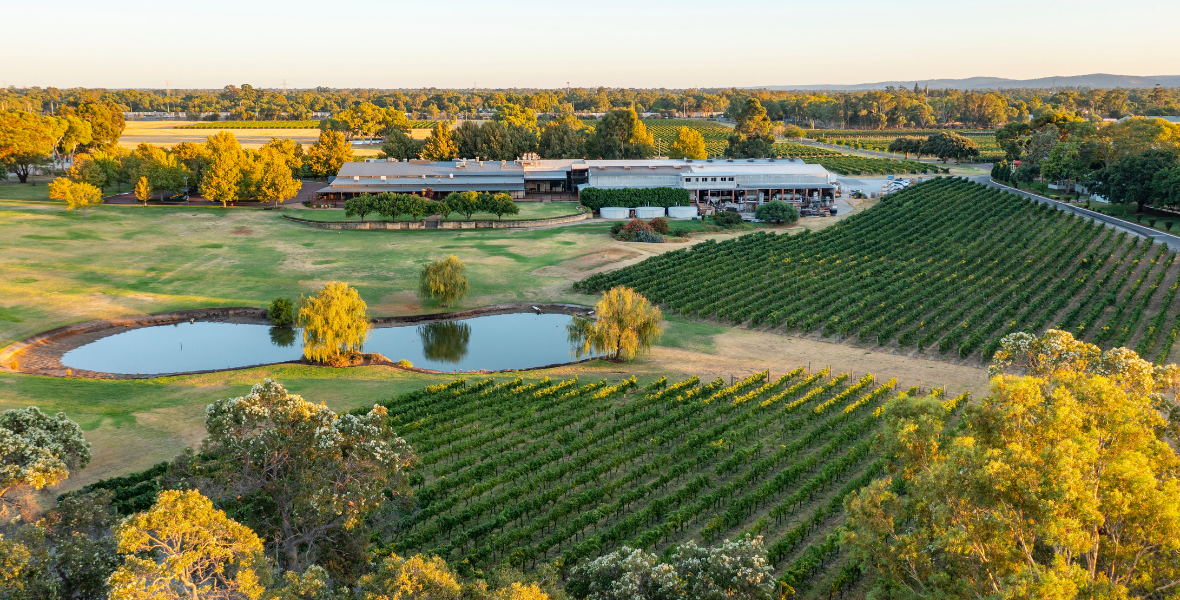 Image source: Tourism Western Autralia
Freemantle prison
Freemantle prison is located about 40 minutes from the city centre, close to the coastline. With a history spanning back to the 1800's, it is a fascinating place to take a tour and learn about the prison's history, as well as the convicts that were held there.
It was closed in the 1990's and is one of the largest convict prisons in the world so well worth a visit.
Perth beaches
A top evening Perth activity is heading to one of the beaches to appreciate a sunset and a glass of local wine or beer.
Cottesloe has white sand beaches, and showcases sculptures during the outdoor exhibition Sculptures by the sea in March. It's also popular with locals for surfing and snorkeling.
Leighton beach is another top pick, which is great for windsurfing, and has a great backdrop of Rottnest Island.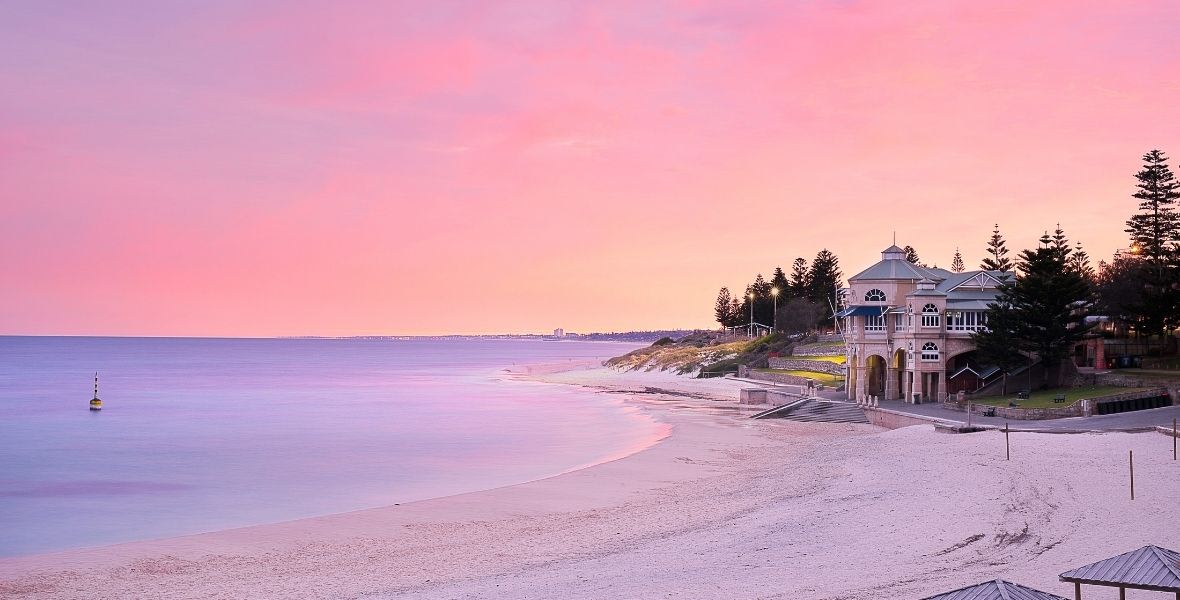 Image source: Tourism Western Autralia
Art gallery of Western Australia
The Art gallery of Western Australia features art from as far back as the 1800's, all the way up to the modern art of today.
Around since 1895, and spread across three heritage buildings, it houses the State Art Collection and offers tours and talks about the collections housed there.
South West
The South West area of WA offers many exciting things to do from visiting the famous Margaret River wine region through to whale watching and spectacular museum tours.
South from Perth, this area combines coastal and forest areas.
Margaret River wine region
With over 200 vineyards, Margaret River wine region has plenty of places to stop with the camper and enjoy a taste of premium wine.
Specialising in Sauvignon Blanc, Cabernet Sauvignon, Chardonnay and Semillon there is something for everyone, plus the area sits amongst beaches and forest so you can enjoy walking tracks, surfing and many other outdoor pursuits.
It wouldn't be a wine region without the food, so be sure to visit one of the restaurants for a bite to eat here on your Western Australia road trip.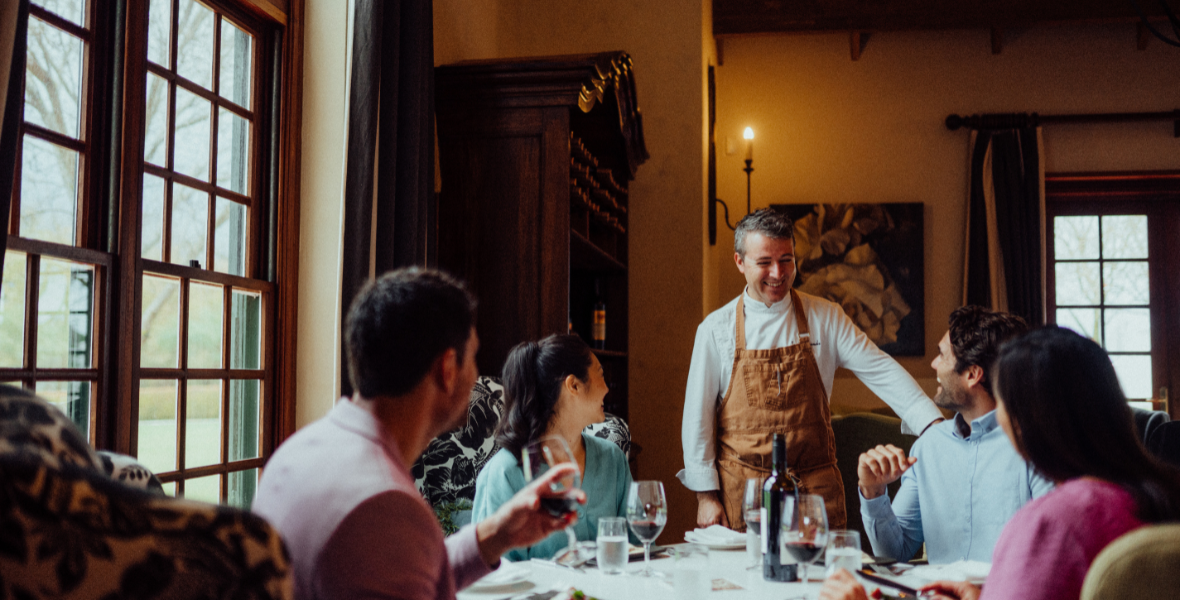 Image source: Tourism Western Autralia
Whale watching
Humpback whales and blue whales migrate through Western Australia near Augusta from June to August, making it a perfect time for whale watching.
Whether you use binoculars from the comfort of the camper, or go out on a boat tour, you have a high chance of seeing whales and their young at this time of year.
Greens Pool
Located by William Bay National Park, Greens Pool shows off turquoise green water for which it has become famous.
The white sand beach and large granite boulders provide a beautiful backdrop for swimming and snorkelling around this stunning landmark.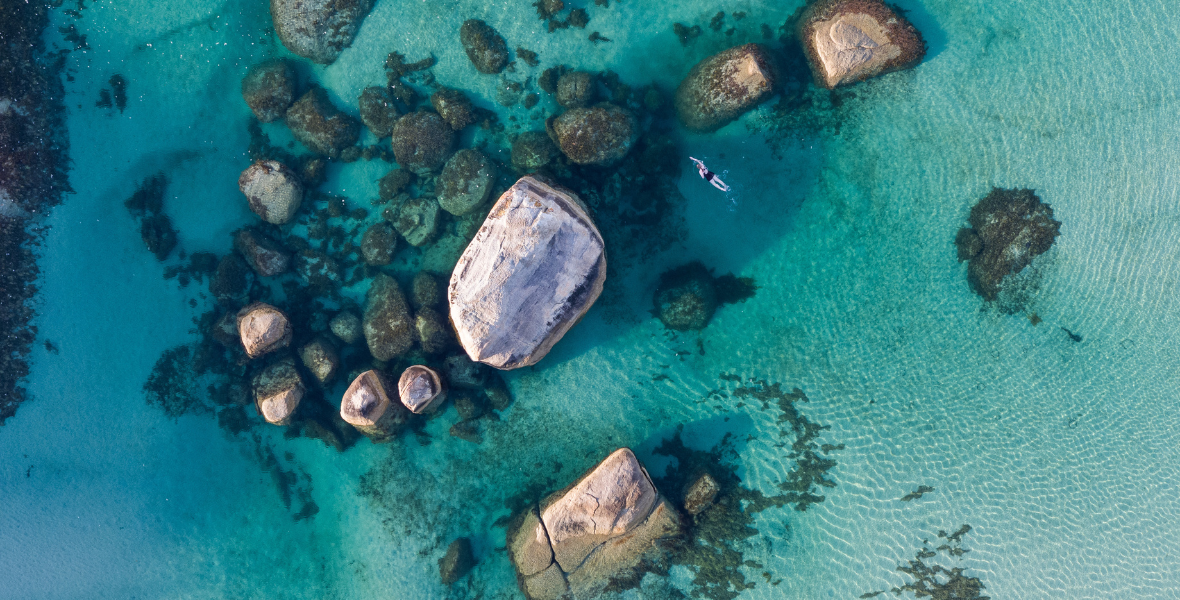 Image source: Tourism Western Autralia
Albany whaling station
In 1978 the Albany whaling station was the last whaling company to stop operating in Australia, and since then the factory and ship have both been restored so the 178 year history can be displayed.
Check out this interactive museum that is open everyday and gives an amazing insight to the Albany Australia area.
The National ANZAC centre
Opened in 2014, the National ANZAC centre uses technology and artefacts to pay tribute to those who served the country in the Great War, with the exhibits following the journey of specific individuals.
The museum looks out over King George Sound, and is open 7 days a week.
Mammoth Cave
Mammoth cave in the Margaret River region has amazing fossil remains from ancient times which are that of extinct giant animals.
You can take an audio tour on this self-guided journey through the cave. Set by a Marri forest, you can enjoy a lovely bushwalk and birdwatching on the way out.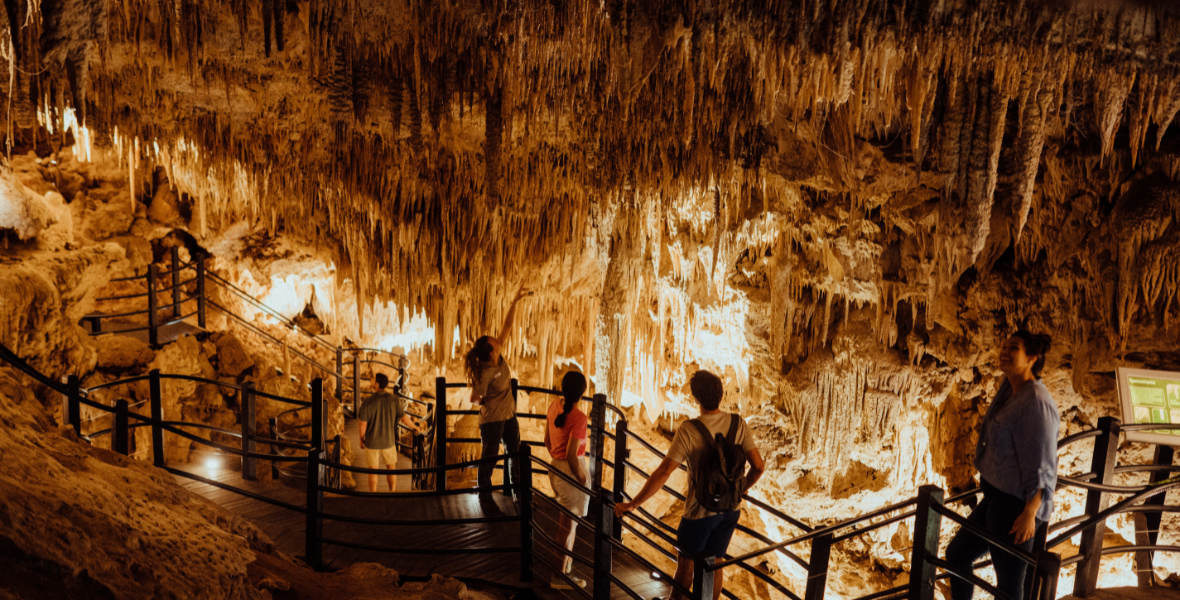 Image source: Tourism Western Autralia
Coral Coast
The Coral Coast is a marinelife haven, featuring the famous Ningaloo Reef, and many other natural landmarks that are must see spots on your Western Australian road trip.
Shark Bay
Shark Bay is a world heritage area that contains unique plant species, endangered Australian mammals, and 35 percent of the bird species in Australia.
It's Australia's largest bay and is home to dolphins and turtles, and of course 28 species of shark.
The area also has indigenous significance, and you can take a tour to learn about the importance of the area.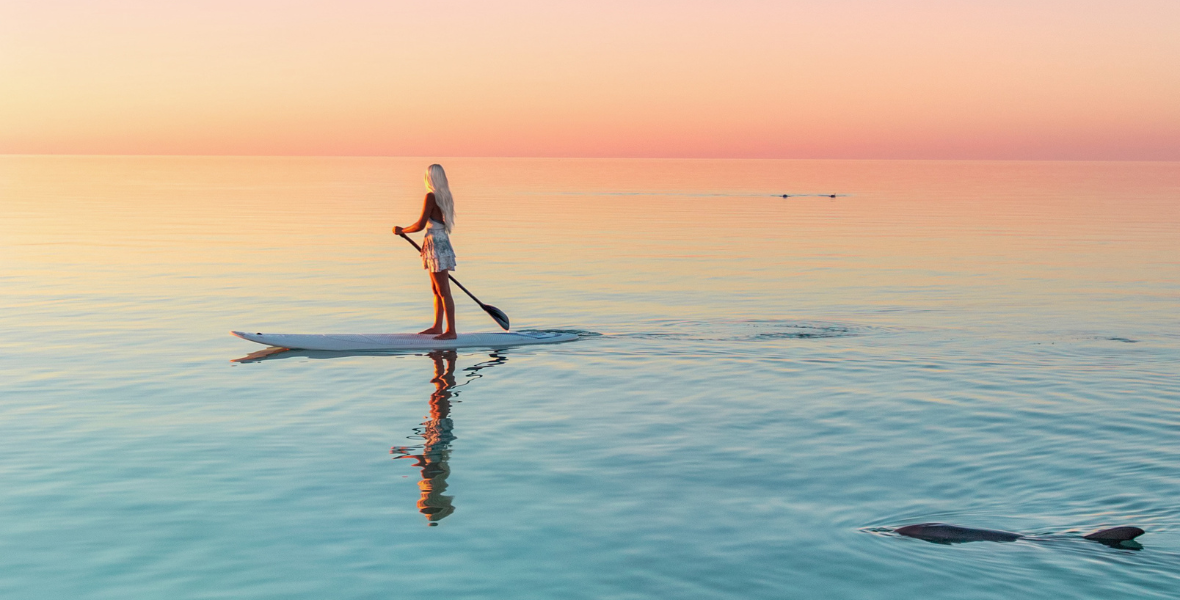 Image source: Tourism Western Autralia
Ningaloo Reef
Ningaloo Reef is another world heritage site which is famous for the presence of whale sharks, humpback whales, manta rays and turtles - all of which you have the opportunity to swim beside during their migration.
It is the world's largest fringing reef, where you can enjoy kayaking, snorkeling and glass bottom boat tours, how fun!
Kalbarri National Park
Kalbarri National Park is known for its beautiful gorges featuring white and red banded sandstone.
Kalbarri skywalk is a must do in the park, which is a cliff-top lookout with views of the gorge. The park is also popular for abseiling and rafting.
Coalseam conservation park
Coalseam conservation park got its name because of the mining done at its location which exposed bands of coal seams. Head to the cliff face of the Irwin River to see marine fossils, or go bushwalking through the Plateau Loop Trail.
If you are there in spring, you will see the famous displays of wildflowers.
The Pinnacles
The Pinnacles is a natural attraction made of limestone structures in Nambung National Park. Formed around 25,000 to 30,000 years ago, these beautiful pillars are as high as 3.5 metres tall.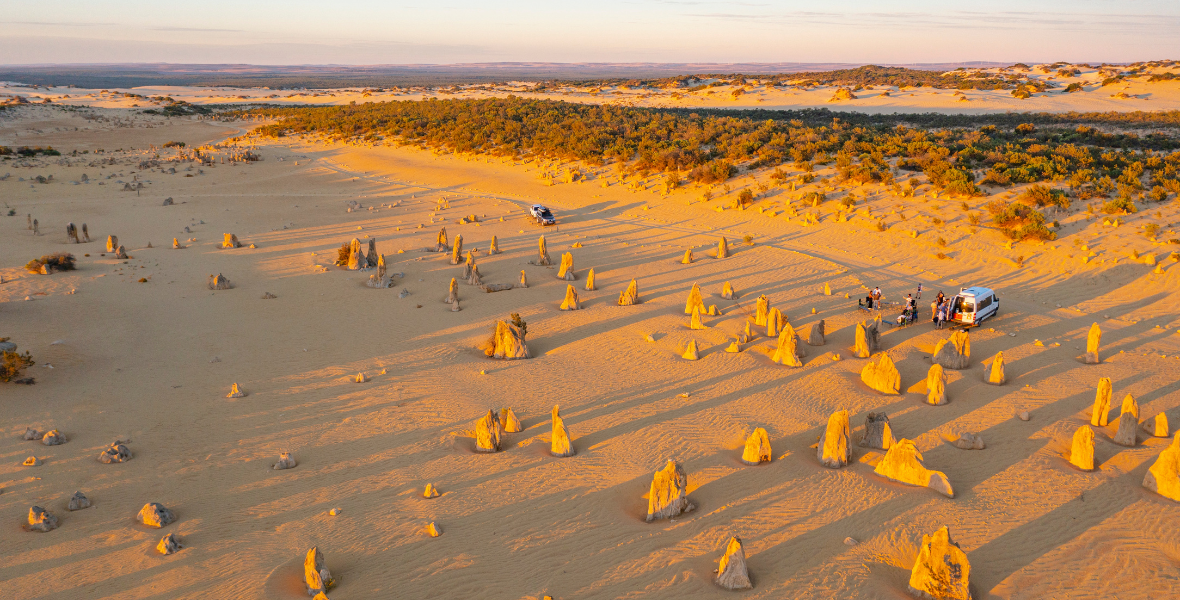 Image source: Tourism Western Autralia
North West
The North West provides big open landscapes, and a taste of the desert whilst still being close to the shore.
Cable Beach
Cable beach in Broome is 22 kilometres long and boasts white sand with stunning turquoise water.
Touted for its amazing sunsets, and famous camel rides, this beach is a must see whether you are exploring the sand, or getting into the water.
Hire paddle boards, surf boards or sun loungers to make your day at the beach extra special.
Turtles nest there between October and February, so you might catch a glimpse of the babies if you are around then.
Karijini National Park
Karijini National Park covers 627,422 hectares, and is classified as more of a semi-desert, with temperatures up to 40°C!
It's Western Australia's second largest national park, and features beautiful landscapes of huge mountains, flat valleys and some of the oldest rocks on the planet.
Hancock gorge is one of the must see places in the park, where you pass through a narrow canyon before reaching the stunning green pools where you can take a dip.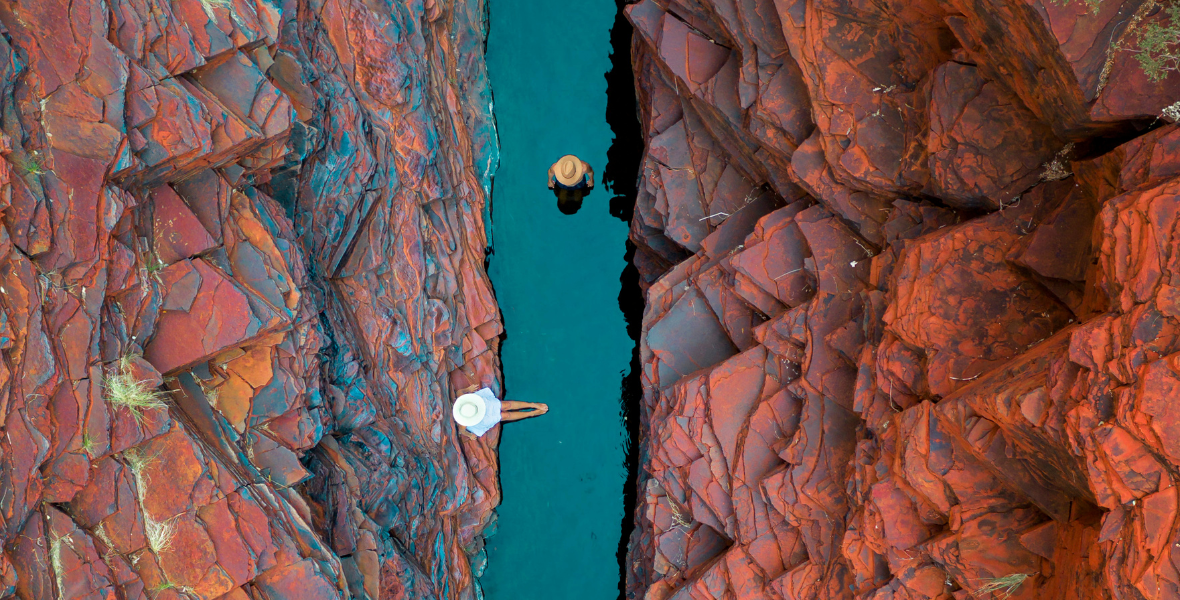 Image source: Tourism Western Autralia
King George Falls
King George Falls is a 100-metre twin waterfall that features stunning red sandstone cliffs. Other than the beautiful landscape, you can also take a shower under the falls to cool down on hot days.
Park the campervan and take a cruise from the King George River gorge.
Horizontal waterfalls
Take a seaplane to Horizontal waterfalls to experience the site of a sideways waterfall! The turquoise blue water makes this a must see for holiday snaps, and was described by David Attenborough as Australia's most unusual natural wonder.
Esperance
Esperance sits in the southern area of WA, and displays stunning white sand beaches with incredibly clear waters. Famous spots like the pink lake make this another amazing outdoor adventure spot.
Fitzgerald River National Park
Fitzgerald River National Park is known for its rugged landscape and is one of the biggest National Parks in WA at 330,000 hectares, sitting on the coastline.
Very diverse in plant life, and home to multiple reptile species and birds, it's a great spot to spend a day exploring and spotting wildlife.
Lucky Bay
Known as Australia's whitest beach, Lucky Bay sits along the coast of Cape Le Grand National Park, where you can park your campervan.
The turquoise water isn't the only sight to behold, with the local kangaroos also loving the spot for a bit of sunbathing.
Nearby you'll find walking tracks, and a visit over winter might afford you a look at migrating whales too.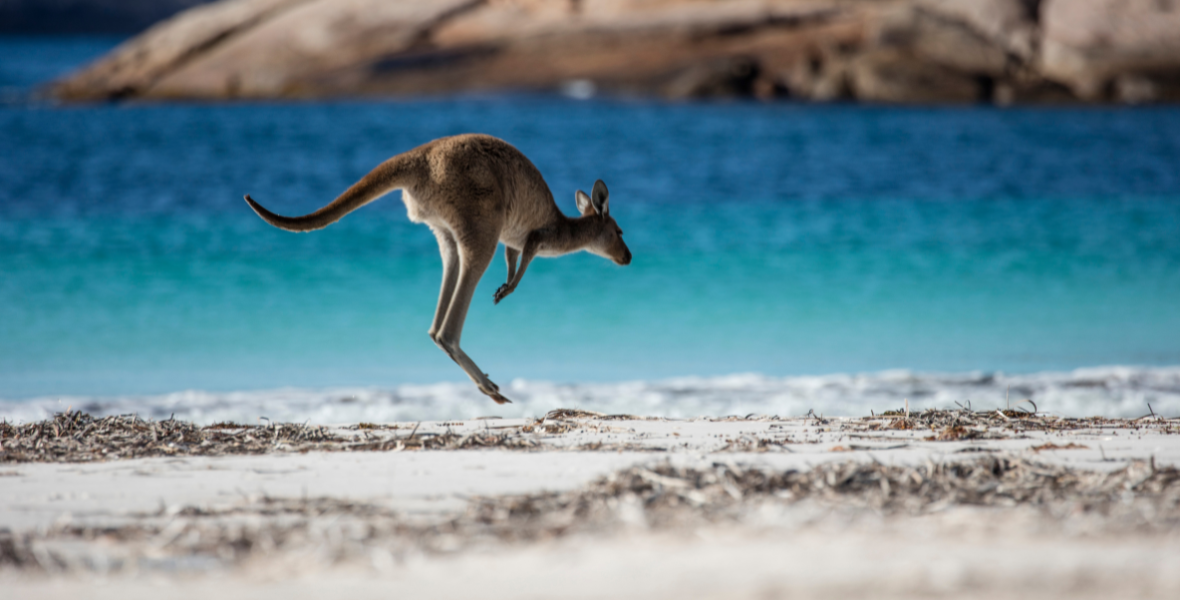 Image source: Tourism Western Autralia
Wave Rock Landform
The 15 metre high and 100 metre long Wave Rock landform has become famous for its similarity to a huge surfing wave.
The multicoloured look of the rock adds to this special landform that was formed more than 2,700 million years ago.
You can enjoy a bush walk around the rock, and even take an indigenous tour nearby if you want to learn about the history in the area.
Lake Hillier
The famous Lake Hillier, also known as the 'pink lake', is very small at 600 metres in length and features a stunning bright pink display, the only one of its kind in the world.
The nearby eucalyptus and paperback trees make for a lovely backdrop, and it's best viewed from above via a scenic flight.
Western Australia Itineraries
Check out these amazing places and more with one of our Western Australia itineraries.
Using an itinerary will ensure you are following along safe campervan driving routes, and making the most of your time away by hitting the best travelling destinations.
Explore Western Australia for your next holiday with Britz
Ready to see more of Western Australia and all it has to offer? Visit any Britz branch today to rent a travel van. With 10 branches around the country, exploring WA couldn't get any easier!