Join thousands of fellow campervan travellers
Sign up for our Britz newsletter to receive inspirational travel content and awesome deals, and we'll send you a copy of our Ultimate RV guide!
Thanks
Please confirm subscription in your email.
Ngurrangga Tours
The Pilbara, WA
Ngurrangga Tours are led by Tourism Award-winning Clinton Walker, a descendent of the Ngarluma and Yindjibarndi people, Traditional Owners of the West Pilbara in the north of Western Australia. These tours will take you on an experience and surround you in Aboriginal culture, vast landscapes, bush tucker, and Dreaming stories of The Pilbara, Burrup Peninsula, and Millstream Chichester National Park.
It's thought that there could be up to a million rock-art images tucked into the Burrup Peninsula and Dampier Archipelago, some dating back as far as 40,000 years. This experience will take you on a tour of Murujuga National Park, home to the highest concentration of rock art, and show off some of the incredible images that record a long history, from the first contact with Europeans to megafauna and extinct species.
Millstream Chichester National Park is an oasis in the desert, with rugged gorges, tropical rock pools, and winding channels. It truly is an incredible backdrop for exploring the Aboriginal culture and growing your knowledge.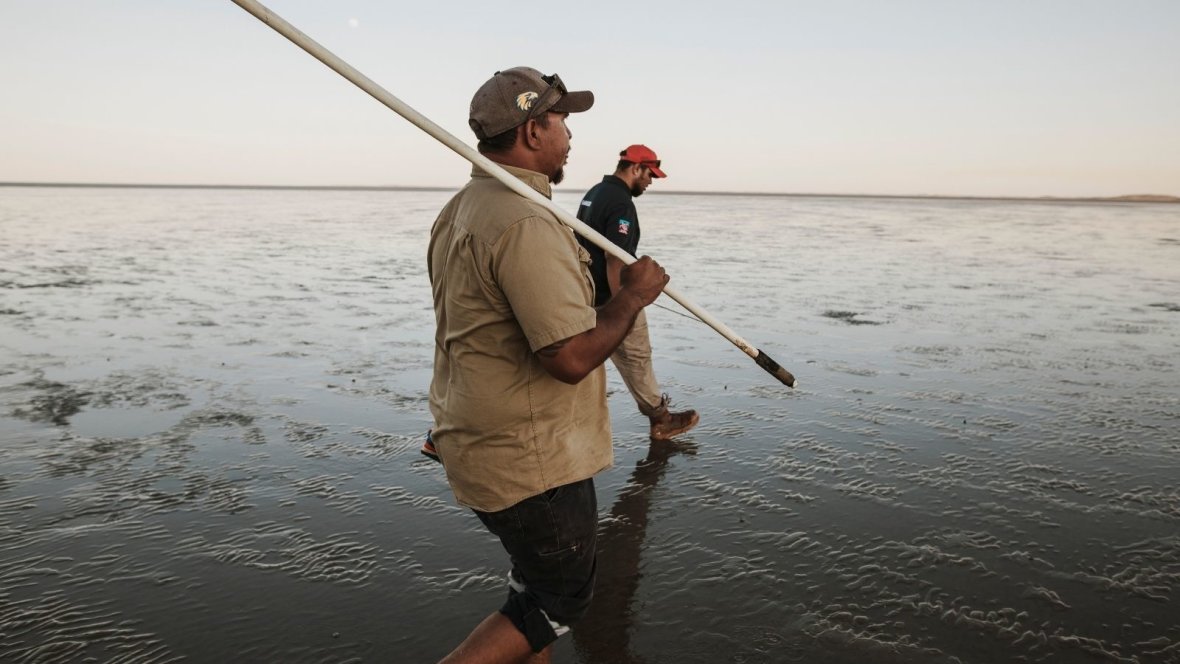 Image: Ngurangga Tours, The Pilbara
Wula Gura Nyinda Eco Cultural Adventures
Shark Bay, WA
Shark Bay is where the red sand and turquoise waters meet and is where the true adventure begins. The raw, untouched natural beauty and iconic landscape of Shark Bay is home to an abundance of Australia's most unique wildlife and geology. A destination rich in ecological and cultural significance.
If a visit to Shark Bay is part of your road trip itinerary be sure to book in a Wula Gura Nyinda Eco-Cultural Adventure. Travel back in time and discover the secrets of the Shark Bay World Heritage Area. See this ancient wilderness from the 'inside' and explore the deep spiritual connection between the local Aboriginal People and this breathtaking saltwater oasis.
Tours are intended to teach visitors to learn about respect for the Aboriginal culture and country. Choose from 4WD adventures, kayaking, snorkelling, hiking, bush walks, and stand-up paddleboarding tours.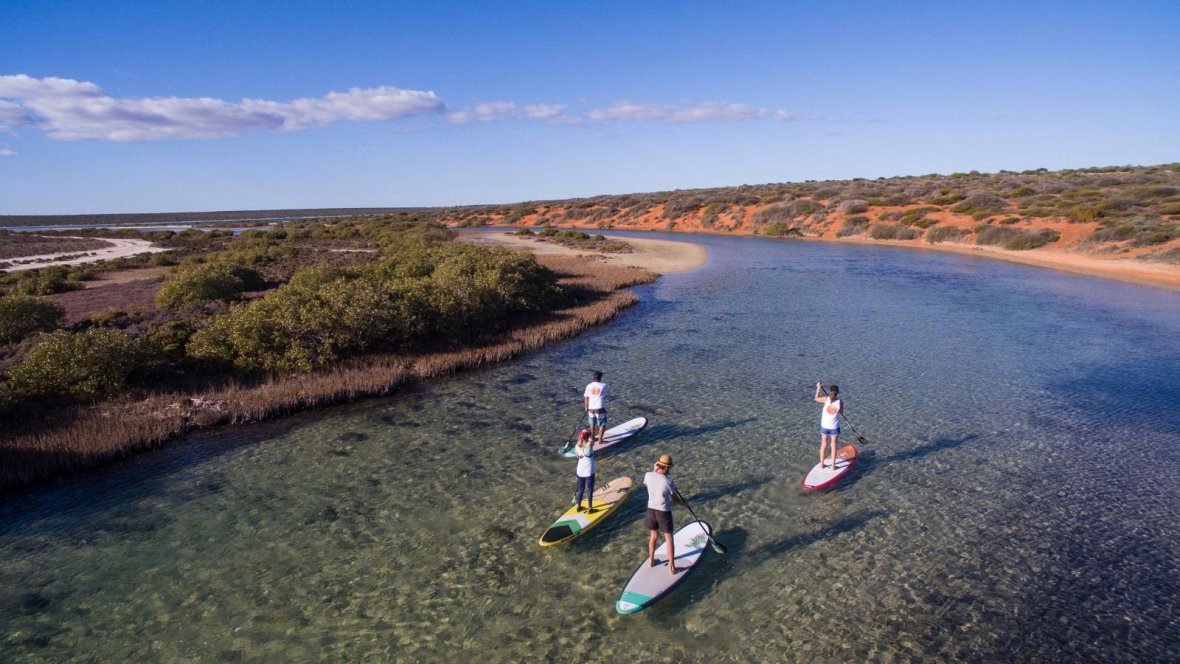 Image: Wula Gura Nyinda Eco Cultural Adventures
---

Whoops, it seems like we haven't got any Popular Routes
Please try a different combination or click below to reset your search