Join thousands of fellow campervan travellers
Sign up for our Britz newsletter to receive inspirational travel content and awesome deals, and we'll send you a copy of our Ultimate RV guide!
Thanks
Please confirm subscription in your email.
Maruku Arts
Uluru, NT
Maruku Arts operates specialised tours of Aboriginal art and culture at Uluru. Established in 1984, Maruku Arts is owned by the cultural custodians who occupy the Ngaanyatjarra, Pitjantjatjara & Yankunytjatjara Lands of Central Australia. With Uluru as the centre point, their homelands are as large as Sweden. This non-for-profit Aboriginal organisation celebrates the art and culture of the Anangu – Traditional owners of these lands/ Take part in the Aboriginal Cultural Workshop and try dot painting and pun-making with a local Anangu artist.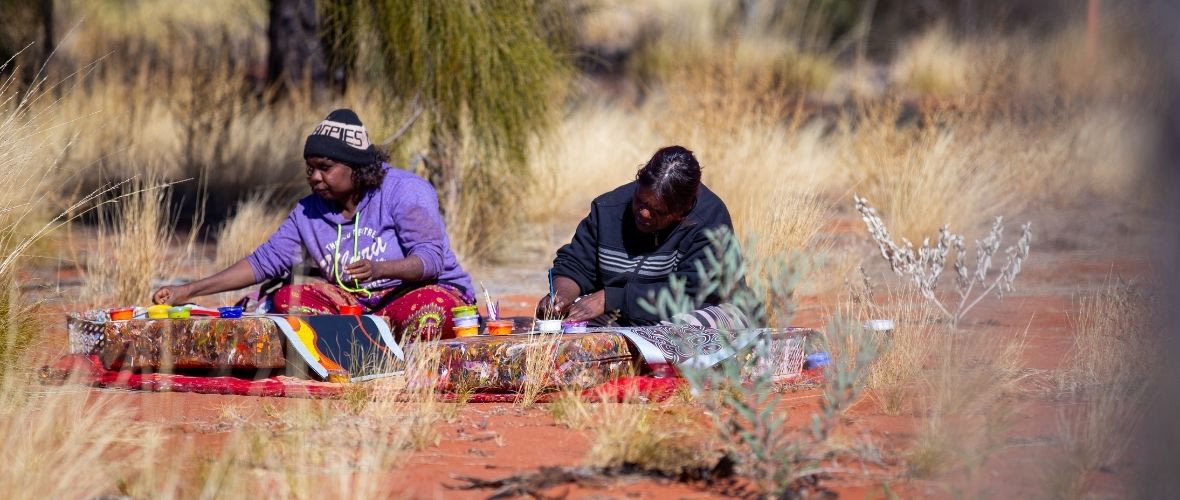 Image Source: Tourism NT
Seit Outback Australia
Uluru, NT
SEIT Outback Australia will challenge you to be bold enough to wander far off the beaten track. A small group touring company, offering the opportunity to explore the depths of Central Australia. The Patji tour will take you out for a full day on a 4WD adventure out to the traditional homelands of the Uluru family including viewing sunset on a private sand dune overlooking Uluru and Kata Tjuta.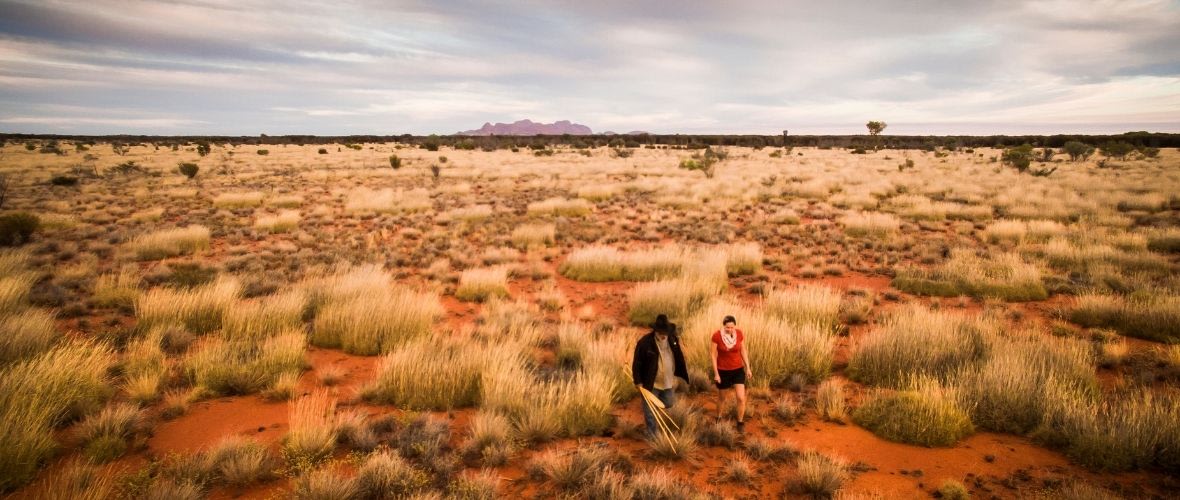 Image Source: Tourism NT
Voyages Indigenous Tourism Australia – Ayers Rock Resort
Uluru, NT
Ayers Rock Resort welcomes you to be immersed in the timeless landscape of one of the world's most beautiful natural wonders. Nestled behind sand dunes, the Resort is hidden from the rest of the national park. With over 65 tours, local activities, and attractions within the Resort and the Uluru-Kata Tjuta National Park, you won't be short of an adventure. This spot is the perfect place to ground yourself for a few days at the campsite so you can experience all the different tours over a few days!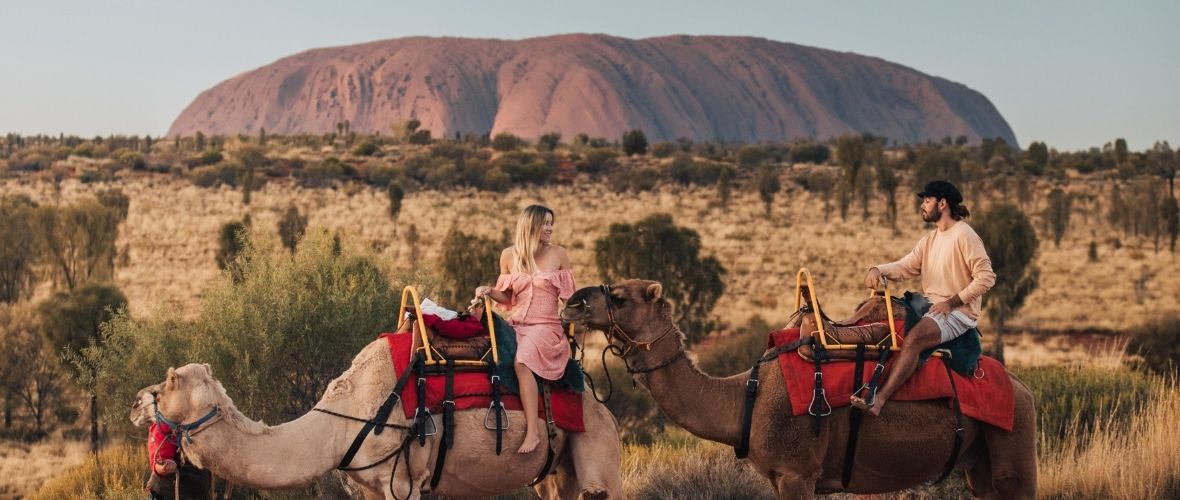 Image Source: Tourism NT