Join thousands of fellow campervan travellers
Sign up for our Britz newsletter to receive inspirational travel content and awesome deals, and we'll send you a copy of our Ultimate RV guide!
Thanks
Please confirm subscription in your email.
Many of us have these places that you haven't looked for or accidentally tripped over that make a trip so much better. You know you need a detour when you are on a bit of a schedule and need to cover distance efficiently, but want to mix it up, discover somewhere interesting and to create your own high point in the journey. You don't want to get lost or lose a day. You just want to indulge yourself in something different or personal.
In other words, Britz Detours are at the very core of what a Britz camper experience is all about. The freedom to have an extraordinary, personal adventure that you can't get any other way.
Here are a few examples of Britz Detours on main road routes out of Melbourne:
Driving Melbourne to the Mornington Peninsula?
Discover Tyabb Packing House Antiques (14 Mornington-Tyabb Rd)
This is 5,000 square metres of every kind of antique you can think of. Besides the usual furniture and china, you'll find signage, toys, tools and militaria so there's something for everyone from well priced trinkets to serious collector pieces. Let the girls check out the retro clothes while you find that WW1 German belt buckle – or the other way round if you like. The point is, there is a lot to see and if by chance you've been stuck in your camper with your companion for too long, this is the perfect excuse to escape them for a prolonged period of time.
Driving through (or even near) Geelong?
Settlement Road Fish and Chips (99 Settlement Road, Belmont).
Just like whoever said you could rate a restaurant by the freshness of its bread rolls, we reckon you can judge the quality of a fish and chip shop by its potato cakes (fritters for the Kiwis reading!)
A Settlement Road potato cake is the high water mark of the art. They're handmade, of quality size and have delicious crispy edges with a soft, succulent middle. Wrought from slabs of real potato (not mushy potato shavings moulded in a factory) and cooked deep golden brown. Truly a world away from the limp, anaemic things that are sadly allowed to pass for a potato cake in some parts of Australia.
That's before you get to the fish, but I'm sure you get our drift. Go there and you'll see the reason for the high praise. We'll stop now because this is making us hungry.
North of Melbourne on the Hume Highway
The Army Tank Museum (Heraklion Parade, Puckapunyal).
This best kept secret that lives, very appropriately, in the middle of the Puckapunyal Army base. You need to pass security at the front gate but that only adds to the excitement. If you are just an ordinary person who doesn't mind a bit of history you'll find it interesting and if you are a military head you will fall in love. This is no new-school, interactive, do-it-all-on-screen type of museum. Instead you do it in real life and can see and feel over 70 vehicles and artillery pieces, including the legendary German 88mm of WW2 along with small arms and uniform displays. Oh yeah!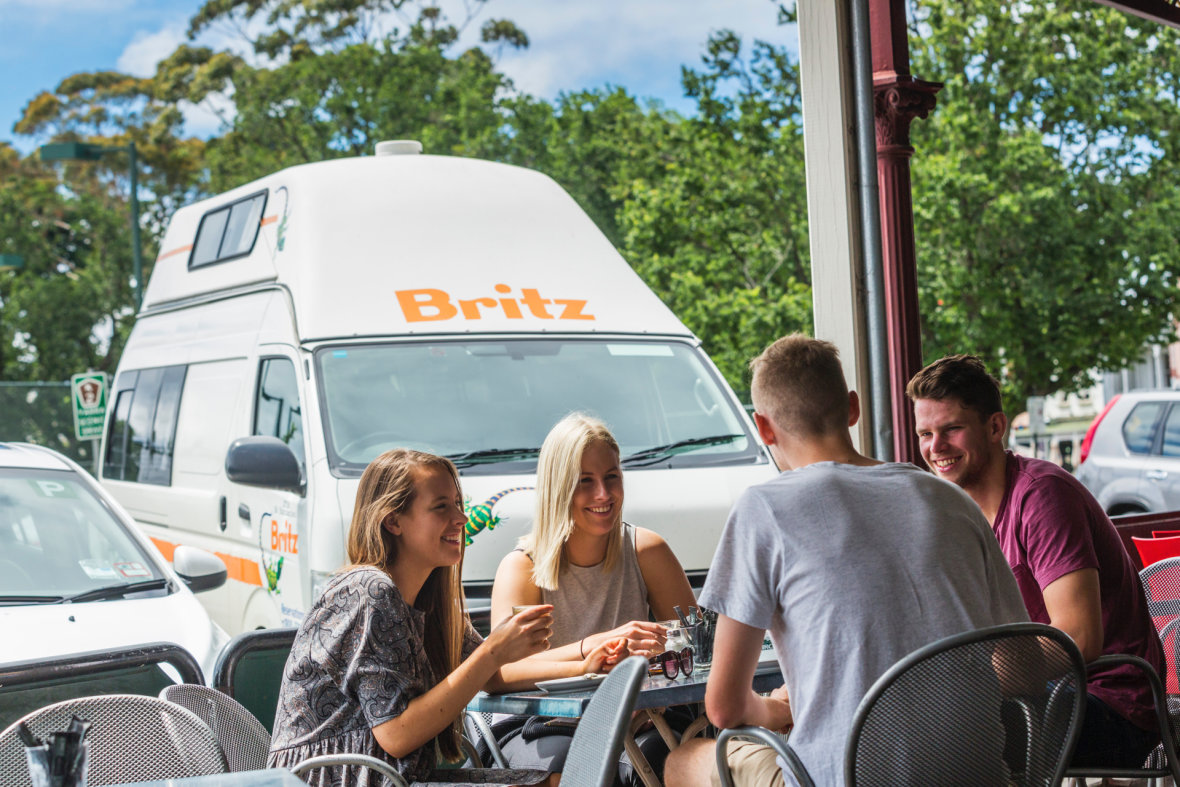 So now that you know some detours that might just make your trip, you need to choose your campervan. Read our other blogs for more travel tips, and safe journeys! Ready to book? Check out our awesome range of campervans here.