Join thousands of fellow campervan travellers
Sign up for our Britz newsletter to receive inspirational travel content and awesome deals, and we'll send you a copy of our Ultimate RV guide!
Thanks
Please confirm subscription in your email.
Mungo National Park
Stop off at Mungo National Park to explore one of the most spectacular archaeological sites in the world. This wonderland is formed by dried-up lake beds and sand dunes. Isolated and rich in natural beauty, Mungo National Park feels like an outer planet lunar experience. Experiences at this destination include visiting the Walls of China Boardwalks, uncovering history with a local Aboriginal guide and spending a night under the stars in a campervan.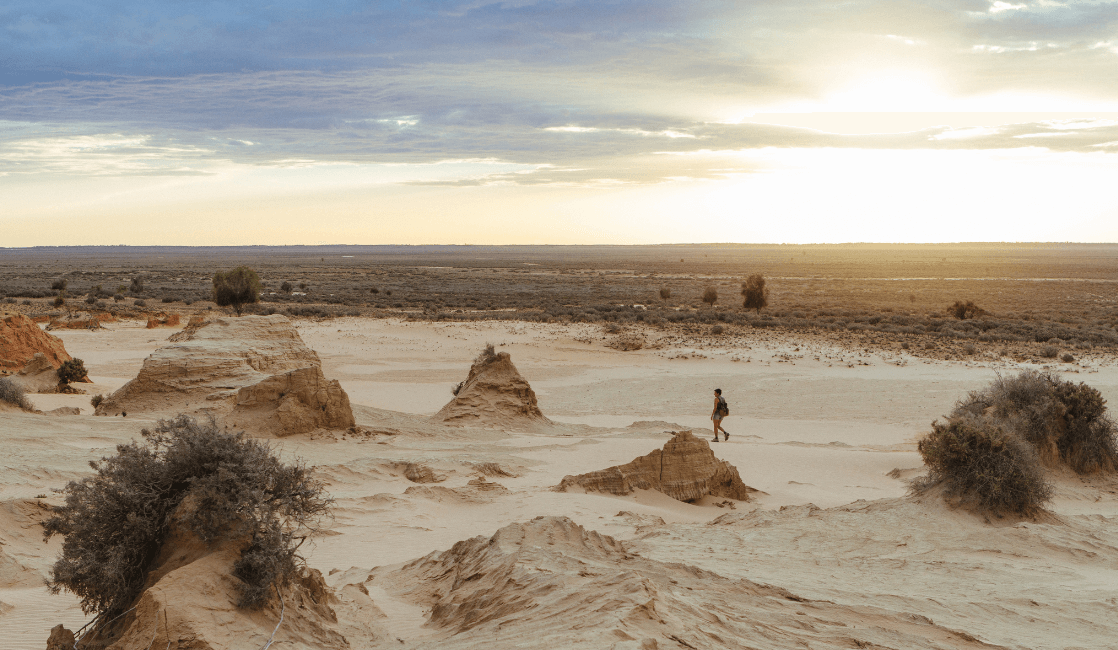 Image Source: Tourism Australia
Blue Mountains
Capturing a beautiful blue horizon of eucalyptus trees, become enchanted by the Blue Mountains. With one million hectares of tall forests, canyons, waterfalls and sandstone cliffs, the Blue Mountains World Heritage Area offer incredible opportunities to marvel at natures beauty. The Scenic Railway offers a thrilling incline experience in open terrain on the steepest passenger railway in the world. This experience is a unique one for the family that will be hard to forget.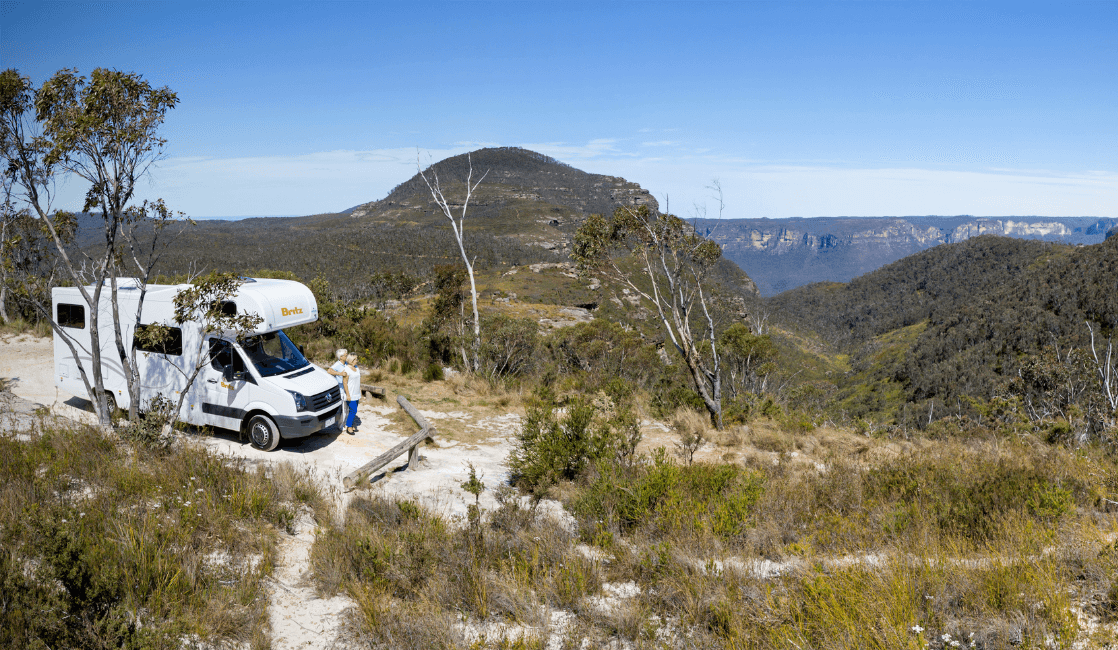 Image Source: thl image library
Melbourne Star
The Melbourne Star is the only Giant Observation Wheel in the Southern Hemisphere. At 120 metres tall, the Melbourne star is the perfect place to take the whole family on a magical climb to enjoy a panoramic view of Melbourne's skyline in an unparalled experience.
Image Source: Tourism Australia
Sea Life
Sea Life Aquarium in Melbourne invites visitors to dive deep into an underwater magical experience. Visiting Sea Life is an incredible, interactive adventure that allows you to marvel at the spectacular marine life whilst being told stories about the creatures.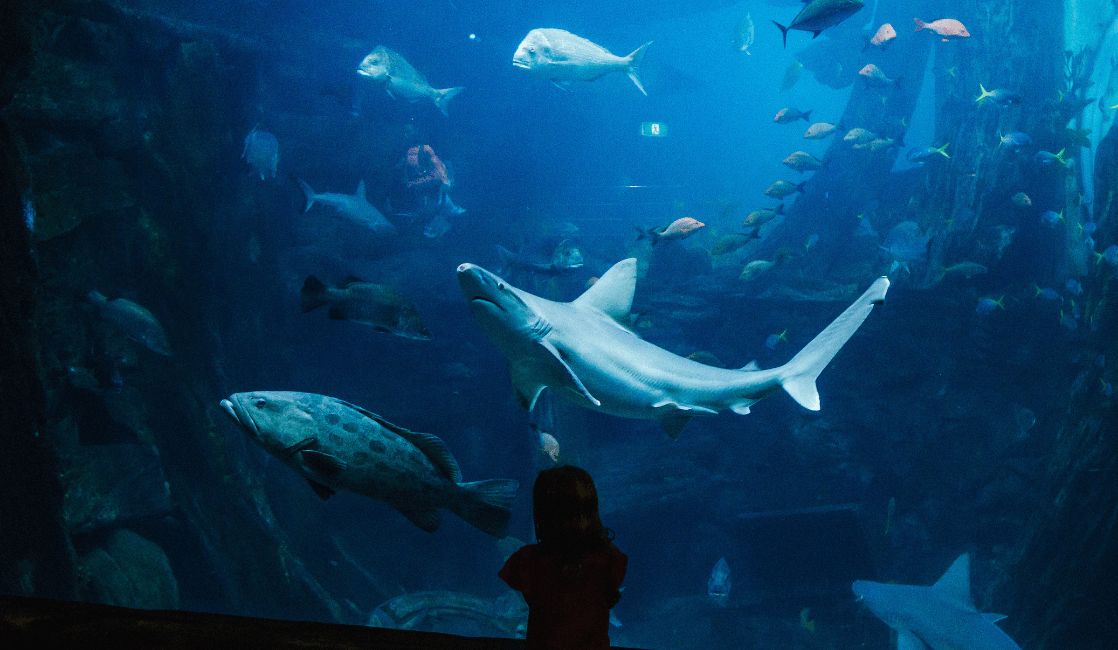 Image Source: Tourism Australia
The Pinnacles
The Pinnacles lunar-like landscape is one of the most fascinating natural landscapes in Australia. Over thousands of years gigantic limestone towers have risen out of the desert sands in Nambung. 3 hours from Perth, the Pinnacles offer transportation to another worldly experience, either by walking trail or drive. The Pinnacles are sacred to the local tribe so provide a cultural experience.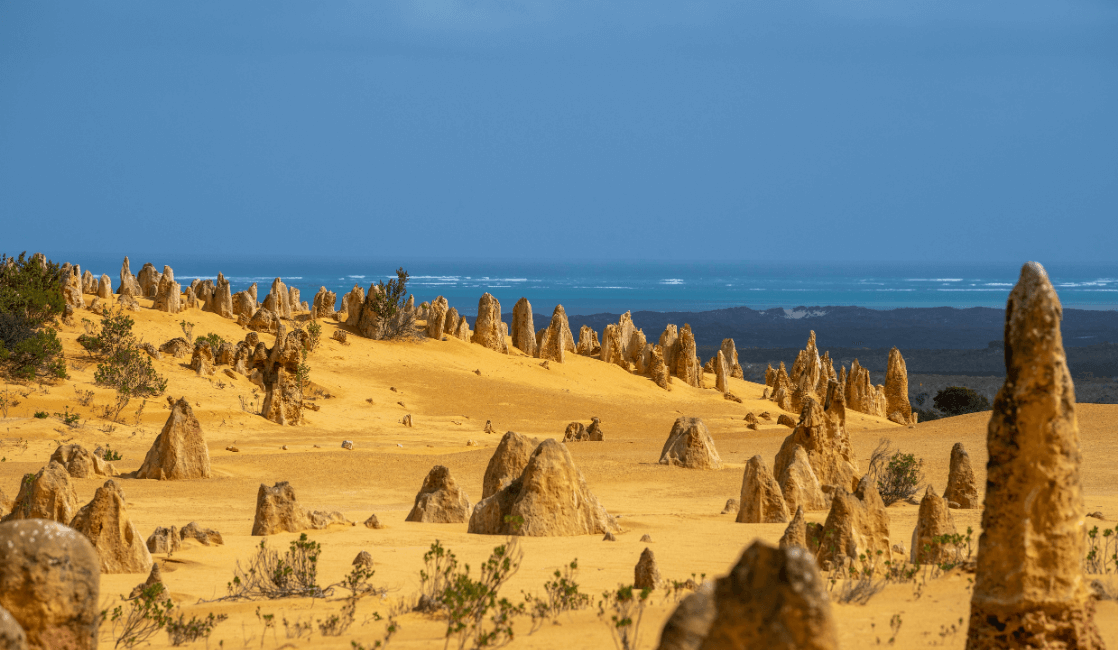 Image Source: Tourism Australia
Broome
Renowned for Cable Beach, Broome is a popular holiday destination providing rich history. This destination delivers a laidback and tropical vibe perfect for families. Popular attractions in this town include spending the day at Cable beach and watching the sunset is a memorable experience for all. There is a Britz branch in Broome where campers can be picked up or dropped off.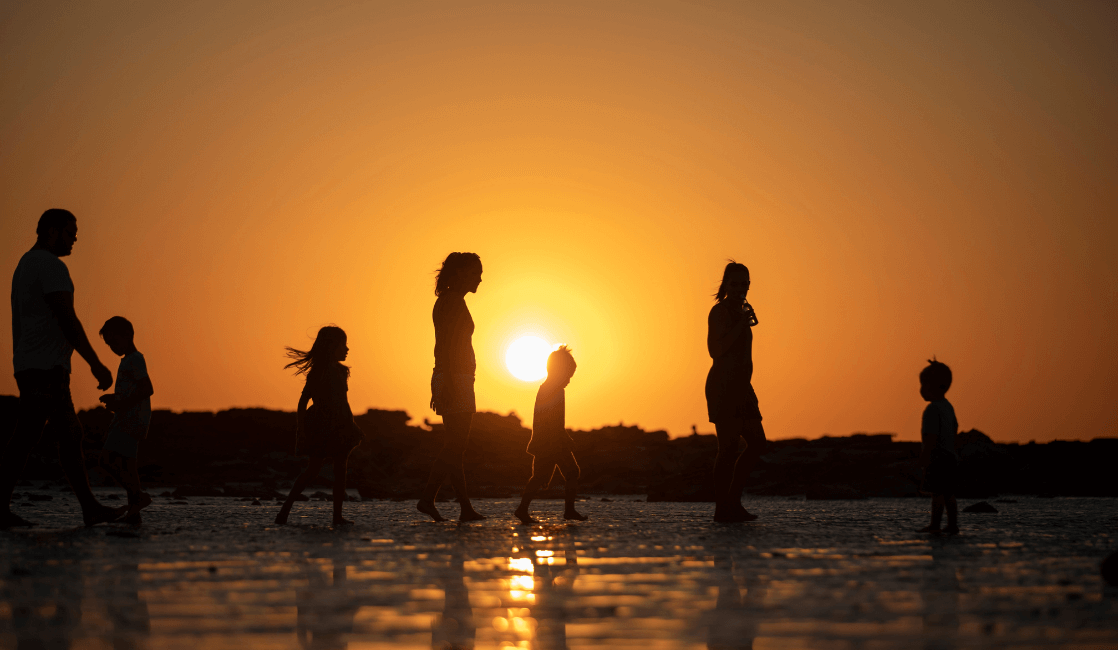 Image Source: Tourism Australia
Murray River
Australia's greatest waterway, the Murray River is an embodiment of natural beauty. This destination is the perfect place to witness native produce, spectacular scenery and Australian wildlife. Murray River is around 130 million years old and is the perfect opportunity to surround children with the rich Aboriginal culture, heritage and history.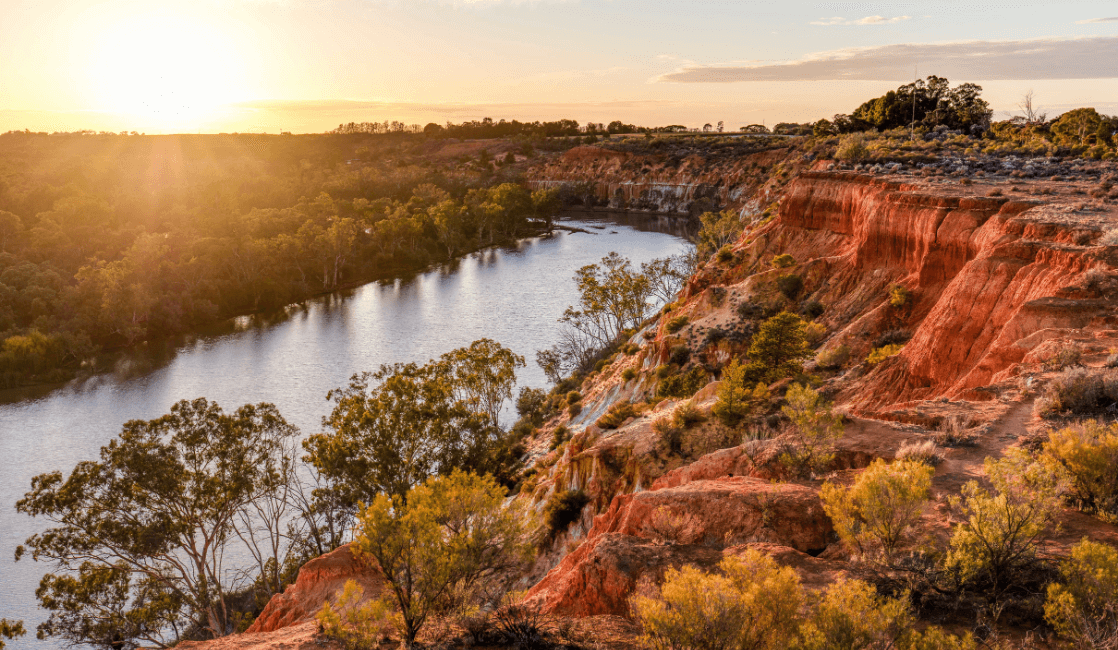 Image Source: Tourism Australia
Remarkable Rocks
The Remarkable Rocks are a must see to complete a family Kangaroo Island holiday. These towering granite rock formations comprised of black mica, bluish quartz and pinkish feldspar are a remarkable sight for all to see. These 500 million year old boulders are a must see and so is the picturesque backdrop they are sat against.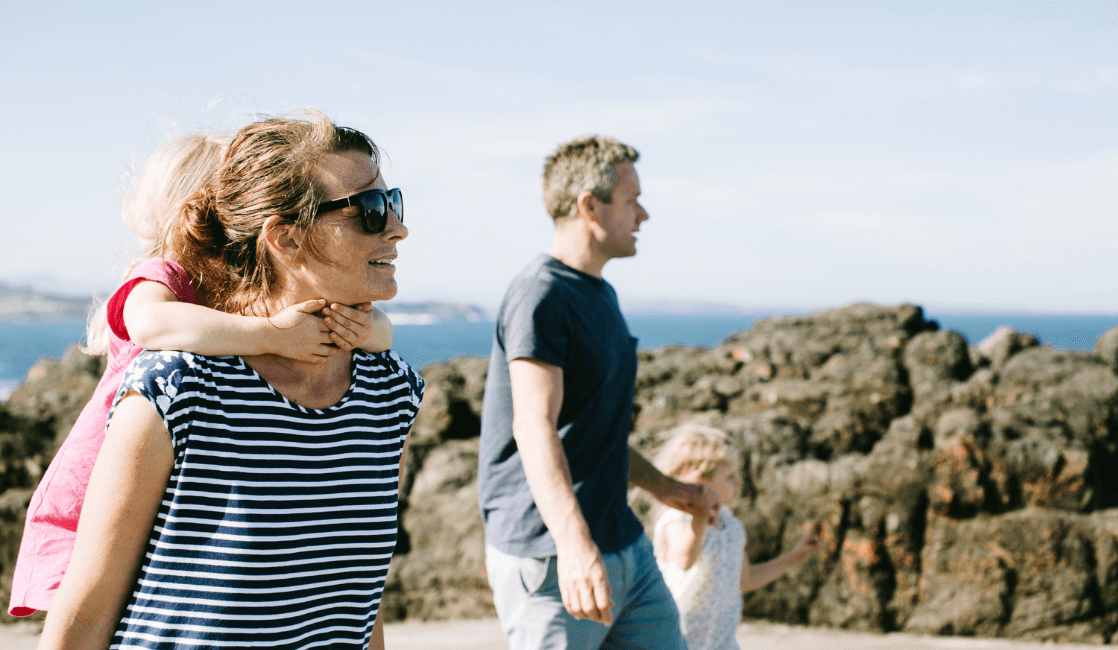 Image Source: Tourism Australia
Great Barrier Reef
Great Barrier Reef is a world-heritage listed wonder that is the best way to experience rich biodiversity and the natural wonder it has to offer. Great Barrier Reef is the world's largest coral reef system. Visiting this reef is the perfect educational opportunity for families to learn about and become inspired by conservation and how they can protect not only Great Barrier Reef but all of nature for generations to come.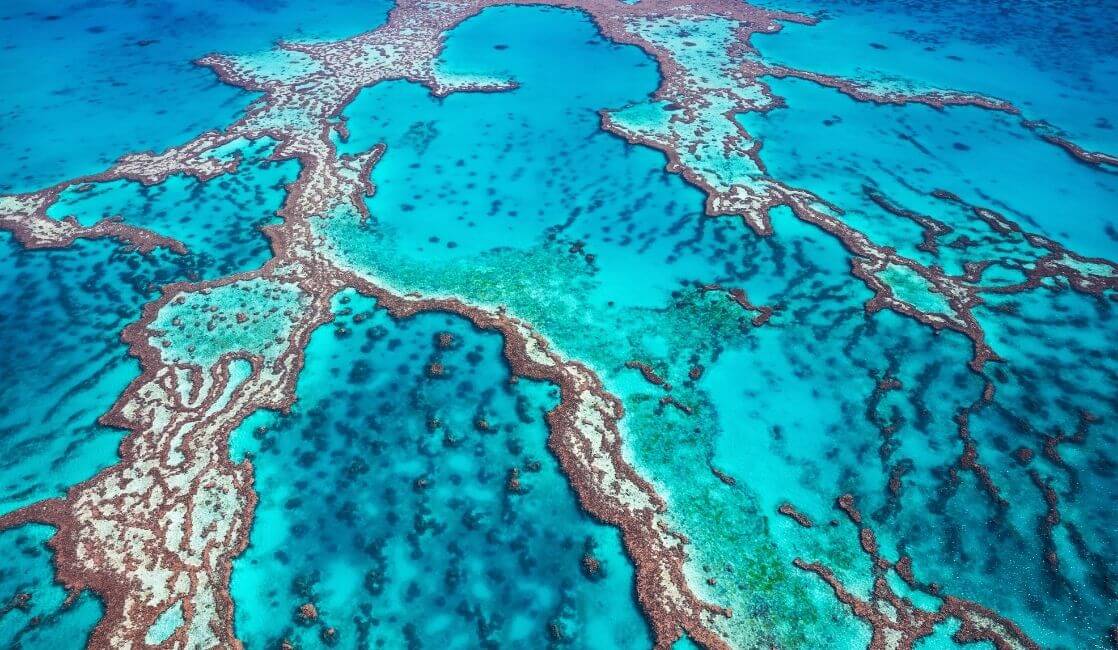 Image Source: Tourism Australia
Tangalooma Wrecks
Tangalooma Wrecks are one of the best snorkelling destinations in Australia. Set upon a dramatic backdrop of shipwrecks, this snorkel tour will take you on a journey surrounded by a variety of marine life. The Wrecks are a group of ships sunk by the Queensland Government providing a rich history to this destination. The ships grow coral and are often home to dolphins and dugongs.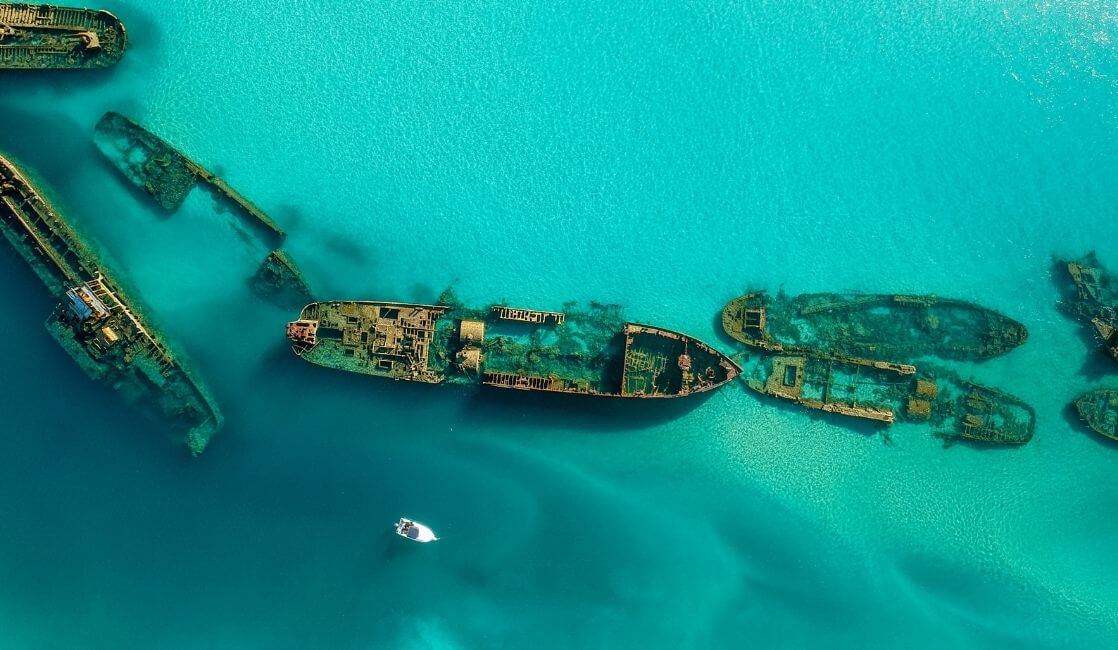 Image Source: Tourism Australia
Uluru/Ayers Rock
Uluru is one of the great natural wonders of the world. Taking a trip to Uluru (Ayer's Rock) is more than witnessing its sheer beauty but also understanding the cultural and spiritual significance of the attraction. Options of experiencing this destination include camel tours, self-drives or dining under a sheet of stars in the evening.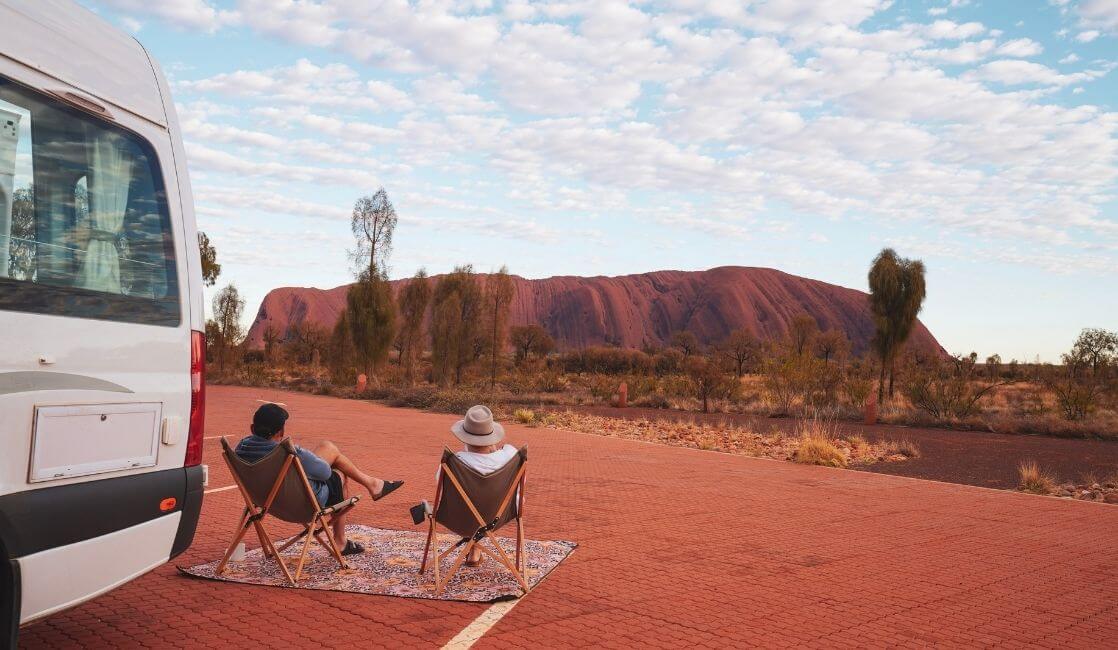 Image Source: thl image library
Alice Springs
Visiting Alice Springs will indulge you in the spirit of a living culture. With a vibrant wonderland, this destination grants you the opportunity to get close to outback animals and be immersed in the beauty of Australia's deserts. With plenty of campervan parks in this area, this is the perfect spot to visit during the school holidays.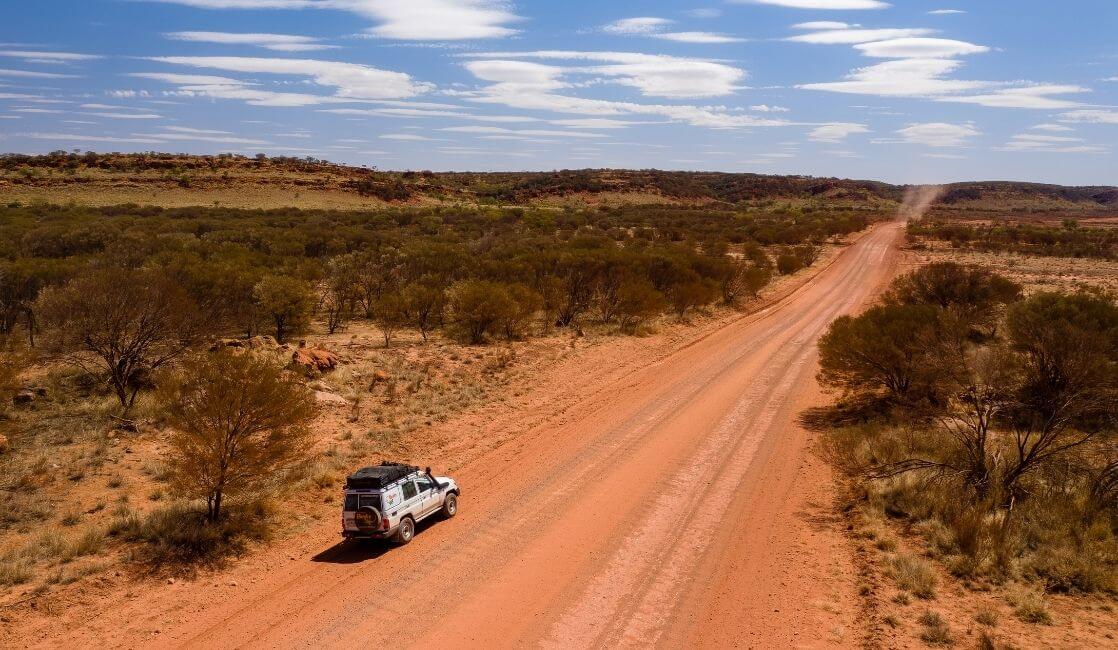 Image Source: thl image library
Bay of Fires
Based on the East Coast of Tasmania, the Bay of Fires is world renowned destination for its stunning blue waters, white beaches and orange natural boulders. This picturesque coastline is perfect to set up camp for a night or more at one of the nearby campsites. Bay of Fires provides kilometres of white sandy beaches and crystal clear oceans to explore, and a must see sight here is the sunrise.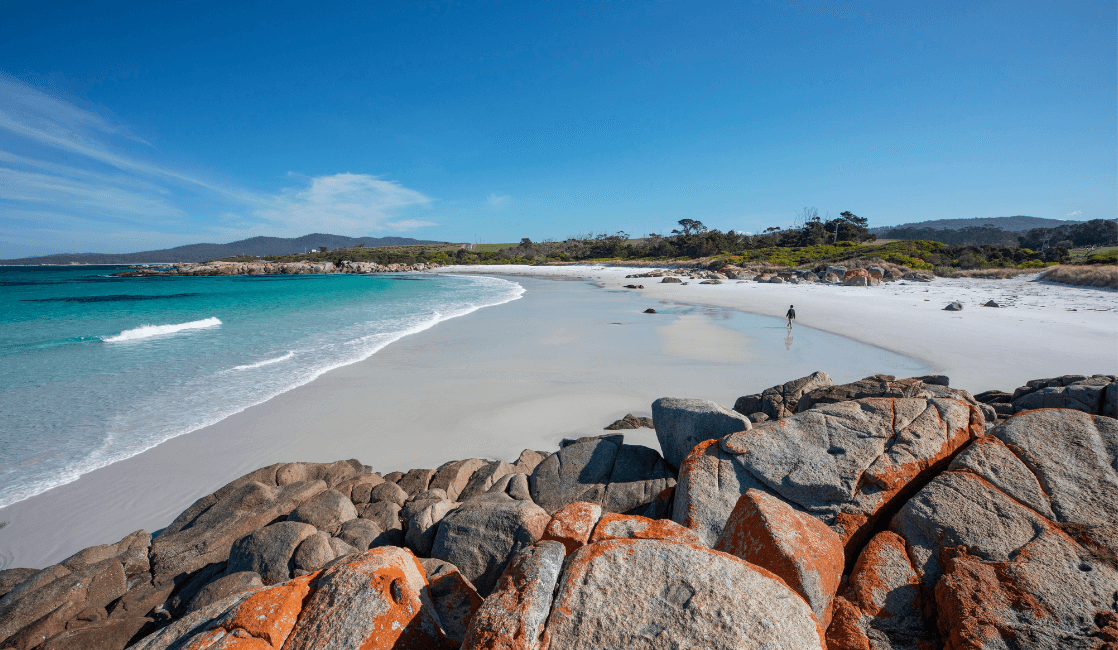 Image Source: Tourism Australia
Mole Creek Caves
The Mole Creek Caves are the perfect year-round, activity driven destination. There are various cave tours to choose from, each will allow you to explore the exquisite scenery in this unique and fragile world. As well as general tours, there is the option to experience the underground rivers and glow-worm tours where you can be dazzled by the sparking crystals and waters of the lower chamber.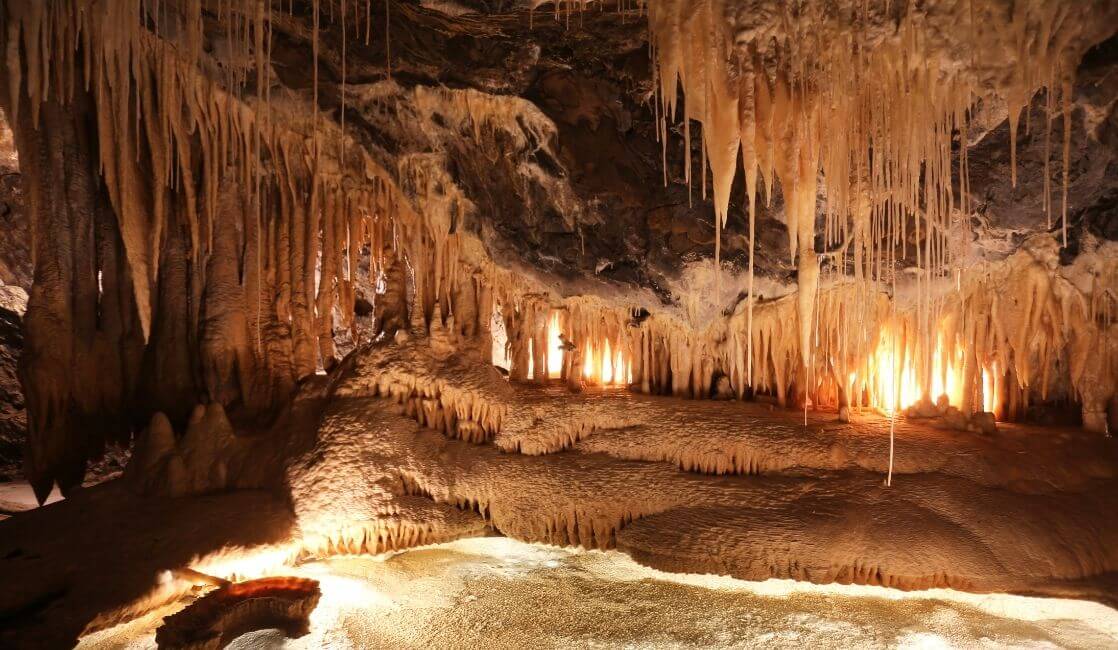 Image Source: Tourism Australia