Join thousands of fellow campervan travellers
Sign up for our Britz newsletter to receive inspirational travel content and awesome deals, and we'll send you a copy of our Ultimate RV guide!
Thanks
Please confirm subscription in your email.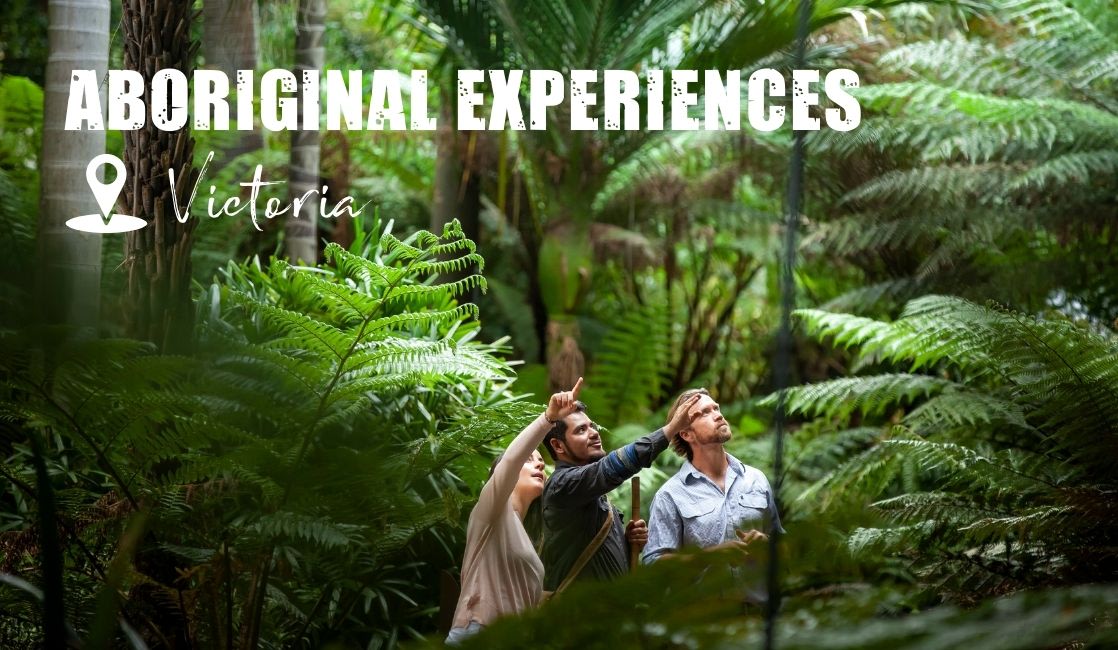 A city of incredible cultural diversity, Victoria hosts a range of experiences to connect with people from all corners of the globe. Home to a strong and close-knit Aboriginal community, a visit to this region will connect you with a group of people eager to share their stories. Explore Aboriginal Victoria for a traditional experience of this ancient land, whilst learning about unique traditions and spiritual beliefs of a living history that extends back more than 60,000 years. Discover these unique experiences in the inner city and gain insights into the culture and legacy of Australia's First Peoples.
Koorie Heritage Trust - Melbourne
Koorie Heritage Trust is perfect for visitors looking to experience Aboriginal Australia within an urban setting. Located at Federation Square, in the heart of the CBD, this experience will offer visitors insight into how Aboriginal people once practiced their culture, and what is done to keep it alive today.
A museum-style collection is available to browse, featuring oral histories, historic and contemporary art, photography, and objects prominent to the Aboriginal culture such as boomerangs, possum skin cloaks, and eel traps, as well as tools made from ancient stone. The trust also provides two short walking tours that are led by indigenous guides, sharing the Aboriginal background of the city, as well as their own. These tours are an incredibly informative way to gain an understanding of this culture.
A one-hour Birrarung Wiliam Walk begins at Federation Square and heads to the banks of the Yarra River. Whilst walking alongside the river, you will learn about its history, what Australia's traditional landscape looked like and how the Aboriginal people inhabited the area, as well as the impact of colonisation not only on the people but also the land. The walk continues to the Birrarung Wiliam art installation that focuses a celebration on the physical and spiritual connection between indigenous people and place.
The longer of the two walks is Scar Tree Walk, which follows the same route and then continues to the William Barak Bridge which connects Birrarung Marr with Yarra Park. Born into the Wurundjeri clan, Barak was a 19th-century leader and artist who is thought to be one of the first Aboriginal activists in Australia. He attempted to bridge the divide between European settlers and the country's original inhabitants.
The Melbourne Cricket Ground is home to a culturally protected site of scar trees and remnants of Aboriginal occupation before the Europeans arrived in the Melbourne area. Traditionally a ceremonial ground, Aboriginal elders still practice ceremony here during major events such as the AFL grand final, by performing a Welcome to Country.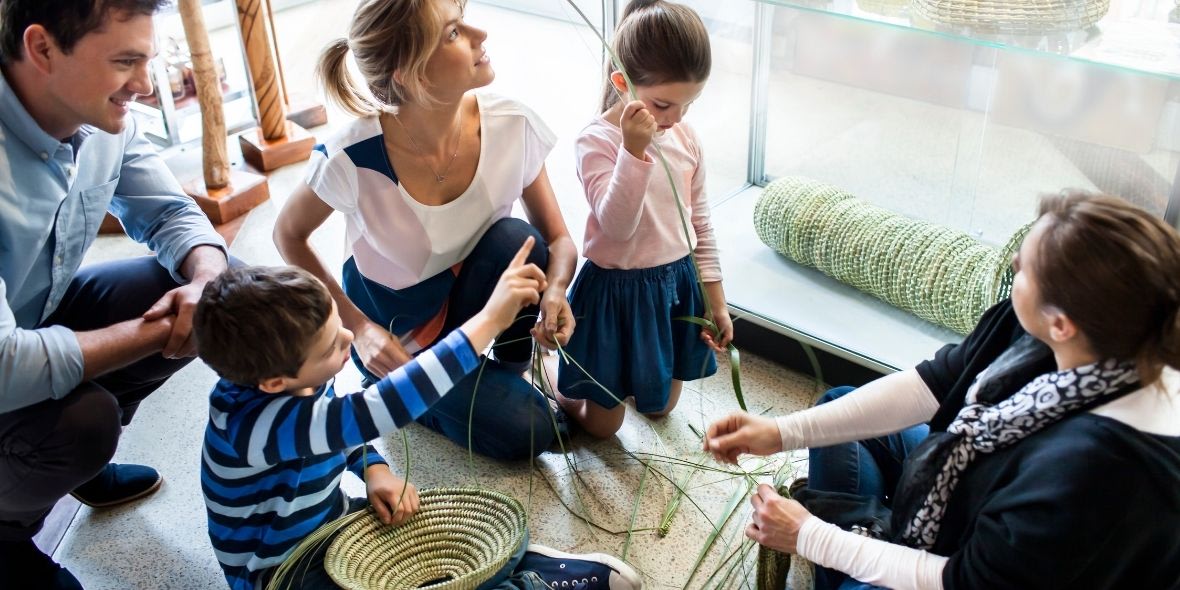 Image Source: Visit Victoria Content Hub
Royal Botanic Gardens Melbourne
The beautiful Royal Botanic Gardens can be found in the heart of Melbourne City, and occupy the grounds of what once was a traditional camping and meeting place for the Boon wurrung and Woi wurrung people. Visit today and patriciate in one of the most interesting walking tours in the city.
Just minutes from the centre of Melbourne, this award-winning, authentic indigenous experience will take you on a journey through the gardens, incorporating cultural themes of spirit, connection, and land. Listen to stories of the original inhabitants and their culture, as well as the traditional knowledge of plants and their use of food, medicine, tools, and ceremony.
With over 38 picturesque hectares to explore, holding over 50,000 species of plants from all over the world. The Royal Botanic gardens also offer a range of education programs, available for primary, secondary, and tertiary students.
This experience is more than just a walk through the gardens, here you will explore spirit connections and discover traditional cultures and practices that have been passed down through countless generations of First Nations people. Continue the ancient tradition of picnicking under a shady tree in the beautiful Royal Botanic Gardens.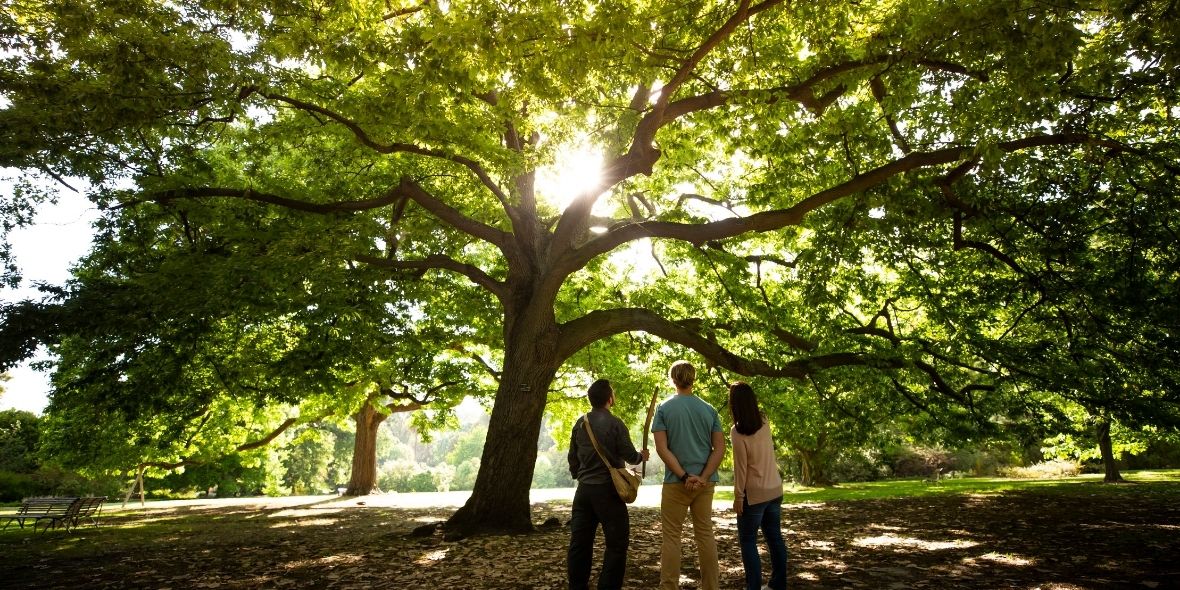 Image Source: Visit Victoria Content Hub
Worn Gundidj at Tower Hill - Tower Hill Wildlife Reserve (near Warrnambool)
Tower Hill offers an opportunity to see iconic Australian wildlife roaming free in a setting of natural bush. Take a guided tour beginning at the visitor centre, located in the heart of Tower Hill Wildlife Reserve. Positioned along the Great Ocean Road, this spot is perfect to pull into during your Victoria road trip.
A dormant volcano, this reserve is one of the world's largest examples of a nested maar, made up of a series of scoria cones found inside the main crater, encompassed by an extensive lake and wetland system. Completely revegetated in the 1960s, this reserve is now home to a wealth of iconic Australian animals – kangaroos, wallabies, emus, koalas, and echidnas, as well as reptiles and up to 200 species of birds.
Worn Gundidj tours provide visitors with a wealth of information about the Reserve's history, both before and after European settlement. With a wide range of indigenous artefacts, these tours will teach you about these tools and show you to handle them.
Guides are well versed in the history and culture of the original inhabitants and have a wealth of knowledge about the natural environment of the reserve. Around 90 minutes long these tours will take you on a guided walk through a section of the reserve that is home to many bush plants that are food sources, as well as free-roaming wildlife.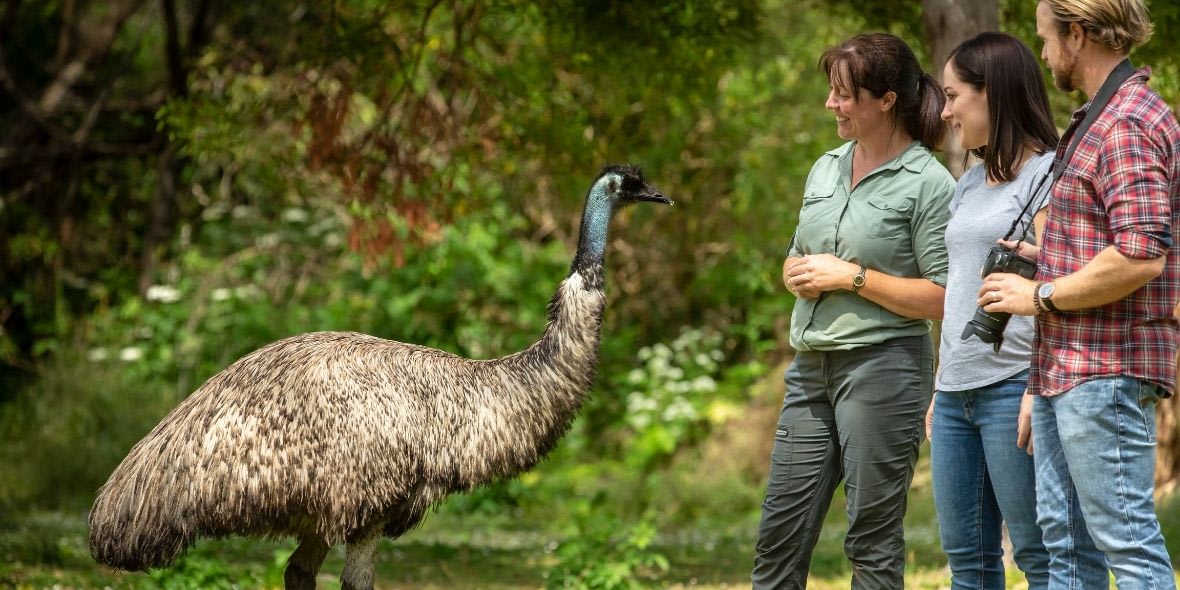 Image Source: Visit Victoria Content Hub
Food Experiences
Aboriginal people have survived on bush food for more than 80,000 years. Over generations, a deep knowledge of native Australian ingredients has been passed down, as well as their abundance of uses. Recently Victoria has seen an increase in the inclusion of these native ingredients amongst restaurants, wineries, food trucks and cages. Many kitchens in this region feature these bush foods prominently and maintain their cultural integrity by ensuring these foods are sourced and prepared by Aboriginal people.
Dumu Balcony Cafe
Dumu Balcony Cafe was founded by two friends who have always liked to eat, drink, and create amazing food and fun together. Their plan was to provide a supportive space where young people were enabled to make choiced for their lives without having to change who they are. Dumu has a strong focus on sharing Aboriginal culture, values and food from seasonal, local and native ingredients.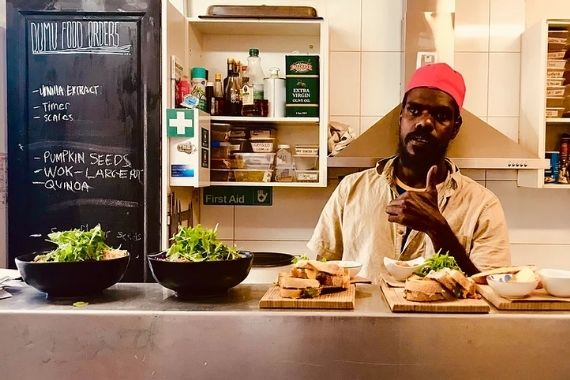 Mabu Mabu Tuck Shop
Located about twenty minutes out of Melbourne's city centre is Mabu Mabu Tuck shop. Owned and operated by Nornie Bero, originally from Mer Island in Torres Strait. Dishes are created with generosity and flavour in mind. The menu is curated with a blend of indigenous ingredients and contemporary cuisine. Check out this spot to indulge in some authentic Aboriginal food during your road trip.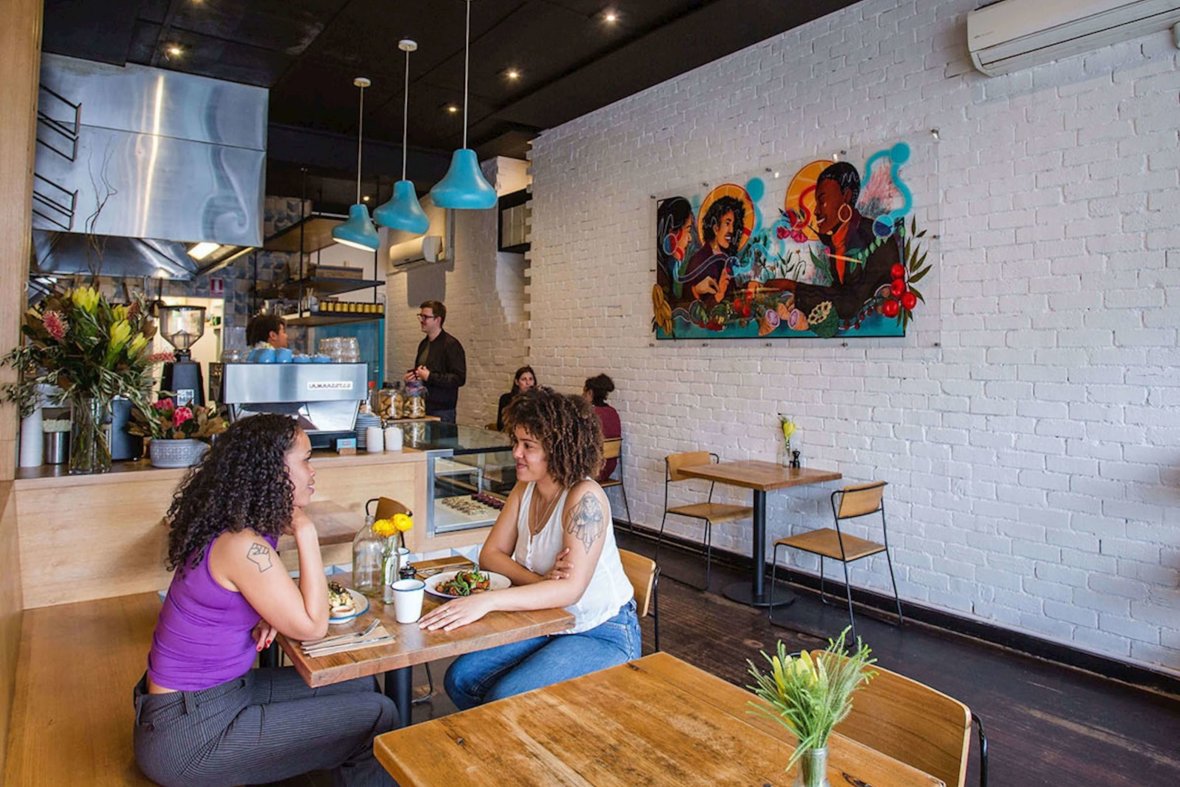 Itineraries
Want to enhance your next road trip by immersing yourself in Australia's oldest culture while experiencing spectacular landscapes? Britz has done all the planning for you. Check out our Victoria road trips below that incorporate a visit to one of these incredible experiences.
---

Whoops, it seems like we haven't got any Popular Routes
Please try a different combination or click below to reset your search