Join thousands of fellow campervan travellers
Sign up for our Britz newsletter to receive inspirational travel content and awesome deals, and we'll send you a copy of our Ultimate RV guide!
Thanks
Please confirm subscription in your email.
Within a short radius you can get up close with Australian wildlife at the Adelaide Zoo and Cleland Wildlife Park, play in the golden sand Glenelg Beach, feast on the foodie delights of Adelaide Markets, explore the diversity of cultures in Australia's oldest German settlement, and so much more.
To help you make the most of everything on offer, we've compiled our list of the best family-friendly things to do when visiting Adelaide. See and do more on your Australia family road trip with Britz!
The best way to travel South Australia
A family trip around Australia can be a big undertaking. With so many places to visit and large distances between destinations, travelling by car isn't always the best option. When it comes to the question of 'how to travel around Australia?', many families are opting to lessen the stress and cost of travel by renting a travel van.
Travelling in a campervan is a great way to travel on a budget and in your own time. With a fridge and bed onboard you can save money by eating in, free camping and staying at more budget-friendly caravan parks. These can be easily found using a roadtrip planner like the thl Roadtrip App, not to mention planning ahead is a great way to ensure you get the best deals!
If you're looking to rent a van to travel around Australia, it's important to consider what campervan is right for you. At Britz we have so many options for families depending on the size of your family and budget. The 2+1-berth Venturer Plus or 4-berth Voyager is great for small families with one or two children, while the 6-berth Frontier is a great option for larger families.
Whether you're planning a family road trip to explore Australia, or looking for a local trip, Adelaide is a great stop to add to your campervan journey.
Top 10 family friendly things to do in Adelaide
1. Visit Adelaide Zoo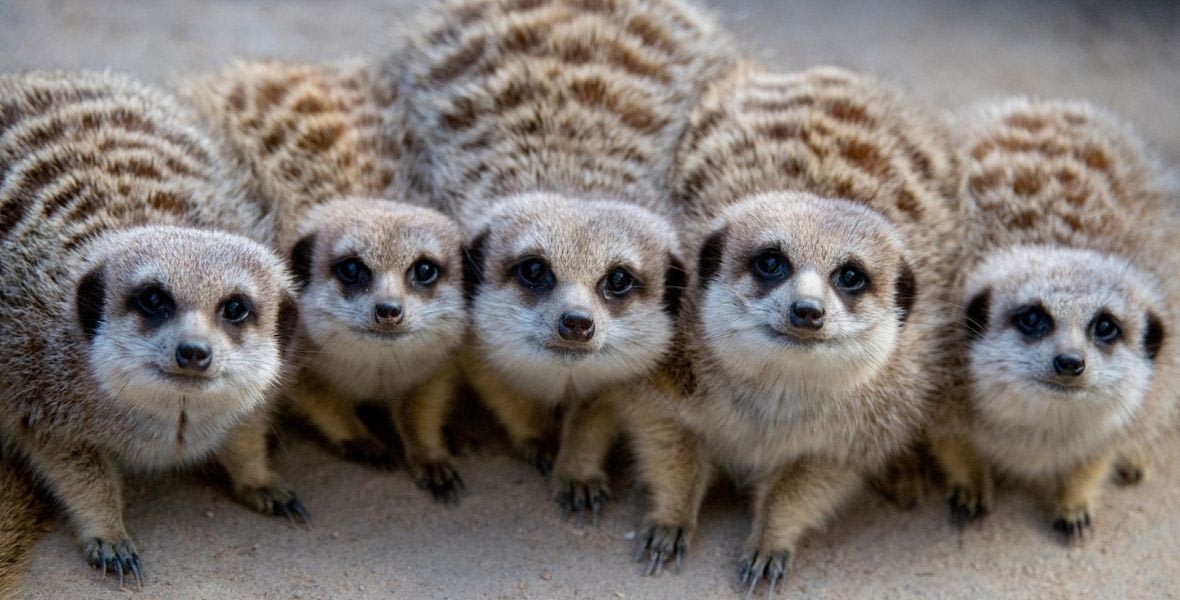 Image Source: South Australia Media Gallery
Adelaide Zoo opened in 1883 and is Australia's second oldest zoo. Home to over 2500 animals and 250 species, it is the ultimate family fun day. Meet animals from all around the world including pandas, koalas, kangaroos, and so many more.
Wander the zoo at your own pace or choose from some incredible interactive experiences such as feeding the giraffes, meeting penguins in person, encounters with rock wallabies or big cats to name a few. Adelaide Zoo tickets are around $39 AUD for adults, $21 AUD for children and free to the littlest cubs (under 4).
2. Explore Adelaide Botanic Gardens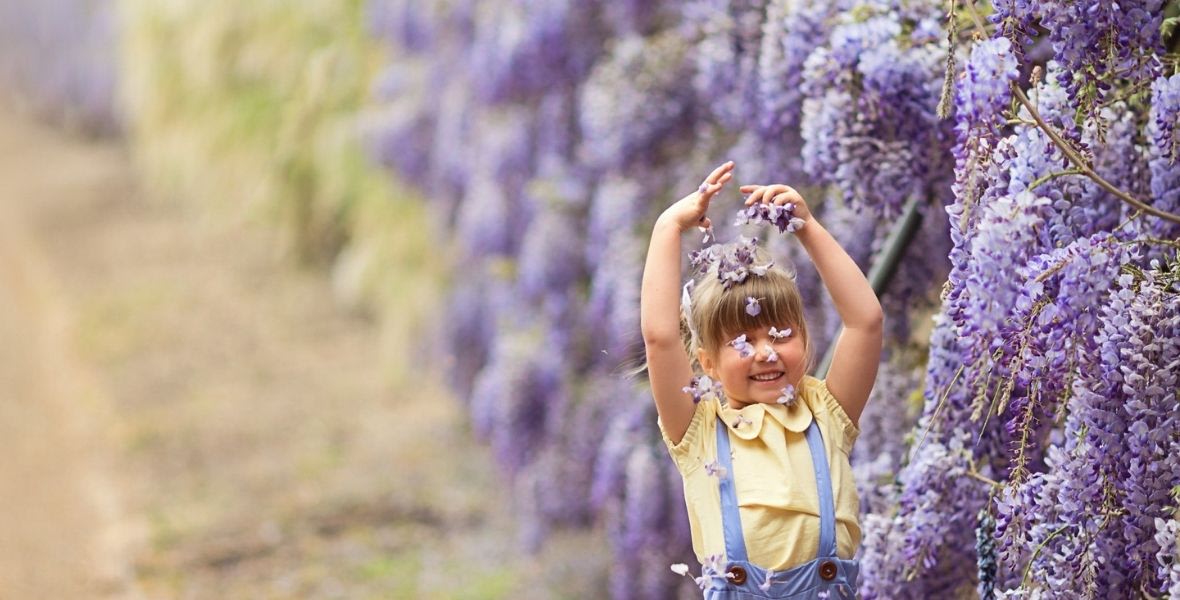 Image Source: South Australia Media Gallery
Adelaide Botanic gardens features 50 hectares of pristine gardens in the heart of Adelaide. Enjoy a day exploring this city oasis by winding your way through the different gardens, each a place to learn about the different ways that plants help us thrive.
Learn about Australian native plant life in the Native Plants of the Australian Forest Garden. See a variety of fibres, oils and herbs and what they look like before they are harvested and transformed into the products we know today in the Economic Garden.
There are also the Wetlands, the Gardens of Health (plants that promote healing/ wellbeing), Water Mediterranean Garden, an International Rose Garden as well as the family favourite: the Little Sprouts Kitchen Garden. This child-centered garden is a great educational space for young children to learn about fruit, vegetables, and herbs and even includes a large weave dome for storytelling and group discussions.
After you have explored the gardens, you can enjoy a picnic or grab some food at the garden's kiosk under the shade of a mammoth oak tree.
3. Have a Beach Day at Glenelg
Glenelg is Adelaide's most popular city beach, and it's easy to see why. Rich with heritage, this beach is renowned for its wide space that offers plenty of family fun, sidewalk cafes for day round snacks, and a foreshore playground to keep the whole family entertained.
4. Spot Some Wild Dolphins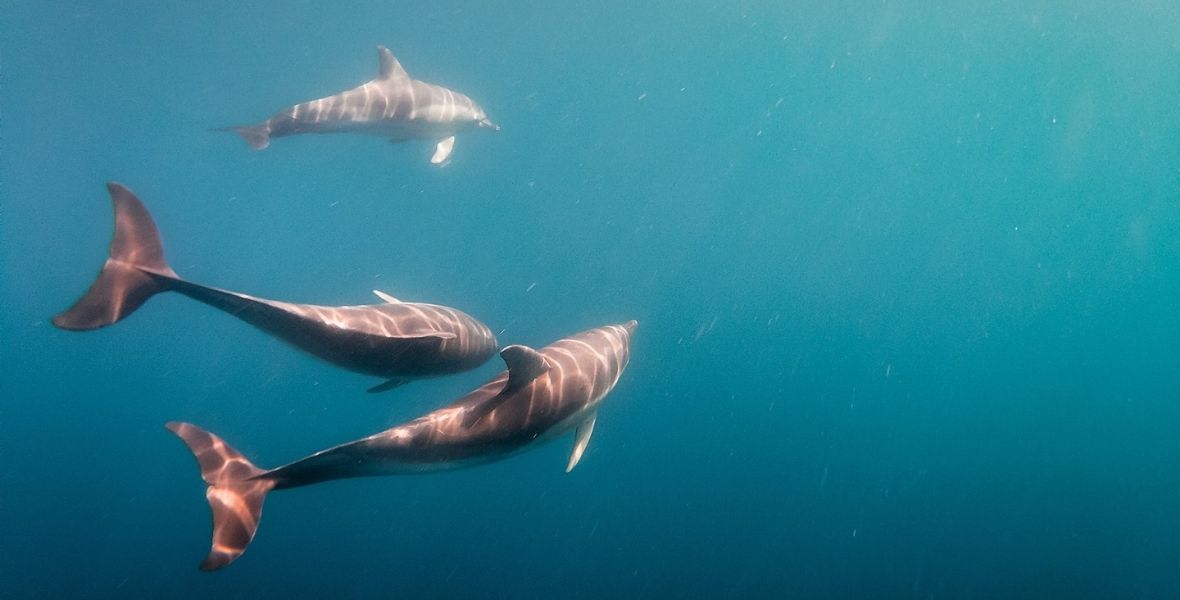 Image Source: South Australia Media Gallery
Dolphins are widely known for their playfulness, intelligence and friendliness to humans, and seeing them up close is on many families' bucket list. The Wild Dolphin Cruise is a local Adelaide eco-certified host that gives you a once-in-a-lifetime opportunity to swim with these notoriously inquisitive and interactive mammals.
Operating since 2002, the cruise is hosted by a team of marine biologists who have a wealth of knowledge about dolphins and their environment. During the four hours on the tour you'll have the chance to learn all about these animals, view them from above, or even get in the water and go for a swim alongside these majestic mammals.
5. Check Out Cleland Wildlife Park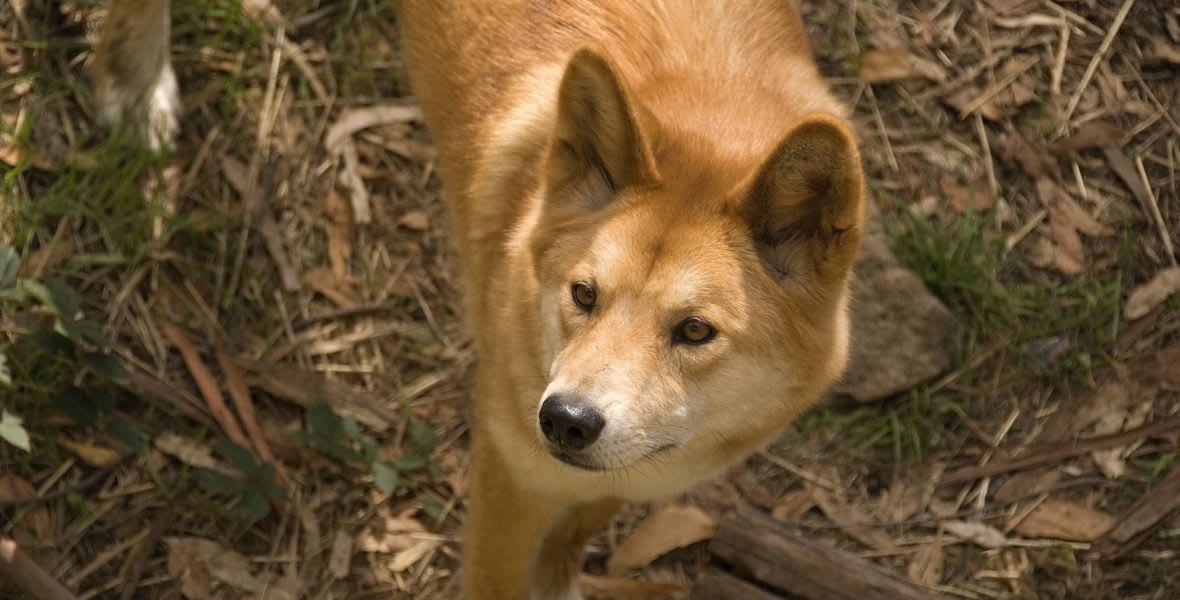 Image Source: South Australia Media Gallery
Cleland Wildlife Park is the ultimate way to experience the best of the outback wildlife in their natural environment. In one convenient place you can meet kangaroos, dingos, snakes, reptiles, native birds, and more. Walk at your own pace, join their feeding times, or come for a night walk to meet the nocturnal residents like the endangered Tasmanian Devil.
The park also has a range of family-friendly school holiday programs which can be a great opportunity to sneak in an adult only event during holiday adventures. Cleland Wildlife Park's most popular childrens programs include:
Mini beasts of Cleland (13yrs +): a program where kids have the chance to get up close with the invertebrates including visiting South Australia's only Butterfly enclosure.
Wildification (3 hours for 5-7yrs and full day for 8+): this program includes animal encounters, games, scavenger hunts, and more. For more information about these programs, including costs and dates, visit Cleland Wildlife Park.
6. Spend the day shopping at Rundle Mall
Every family holiday needs a rainy-day plan and Rundle Mall has you covered. This central city hub has everything from women's fashion, electronics, a diverse food court, spa treatments and, best of all, it is home to two adventure/escape rooms to get your family problem-solving skills on point.
7. Head to the Beachhouse Amusement Centre
The Beachhouse Amusement Centre is the ultimate carnival style day out. Here you can spend an action-packed day playing games, trying your hand at mini-golf, riding the dodgem cars, as well as so much more including bumper boats, trains, a carousel, and even a waterslide! With a café on site (or a fridge in your campervan the car park), you're truly ready to go for a full day of family fun.
8. Wander through Adelaide Central Market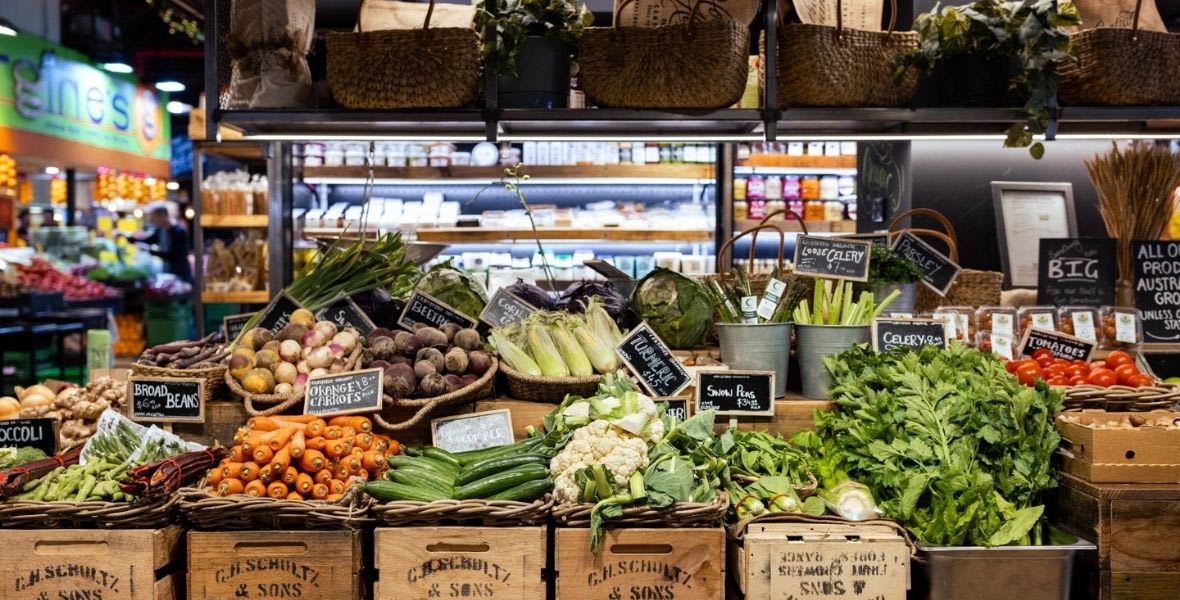 Image Source: South Australia Media Gallery
Adelaide Central Market is one of the largest undercover fresh produce markets in the Southern Hemisphere and is a great place to stock your fridge and pantry before heading out on your family road trip.
Every Tuesday-Saturday you can feast your eyes (and taste buds) on the goodies in the cafes and eateries, stalls, bakeries and patisseries. There is plenty of parking nearby, but inner city parking limits and fees do apply.
9. Don't miss the MOD Museum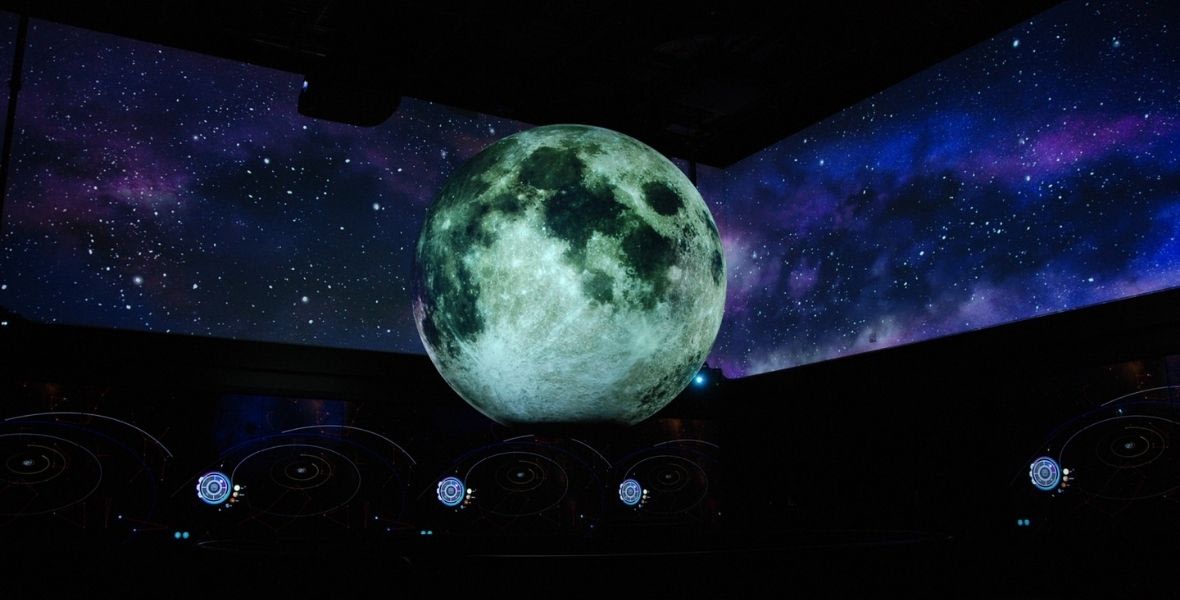 Image Source: South Australia Media Gallery
MOD (Museum of Discovery) is a futuristic museum based out of the University of South Australia and is one of the best free things to do in Adelaide. Open Tuesday- Saturday 10am-5pm, come along to interact, learn, and be inspired by South Australia's only interactive public science and creativity space.
Showcasing a dynamic set of exhibition programs, it is designed and inspired by the ideas laying in the intersection of science, art, and innovation. The museum is targeted towards 15+ but is open to all ages. Bring the whole family to engage with this one-of-a-kind museum to better understand the power of research in shaping our understanding of the world..
10. Discover history in Hahndorf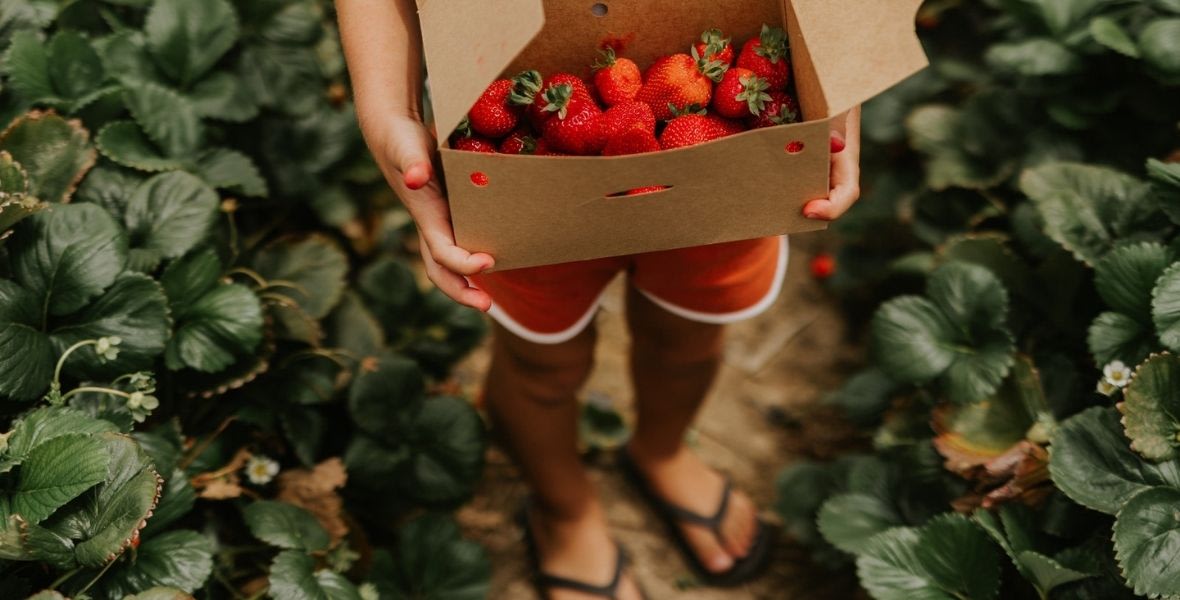 Image Source: South Australia Media Gallery
Tucked away in the Adelaide hills, a short 25-minute drive outside the city sits Hahndorf: the oldest surviving German settlement in Australia. Take a stroll down the elm-lined main street and marvel at the beauty of the brown timber trimmed German-style heritage buildings. Then treat yourself to a traditional pretzel or apple strudel from one of the many bakeries to truly immerse yourself in this cultural escape.
There is so much to do in Hahndorf for the whole family including browsing the Hahndorf shops, strawberry picking at Beerenberg farm, taking the kids to the Hahndorf farm barn for a pony or tractor ride, and enjoying a farmside picnic.
Ready to book your trip to Adelaide?
So there you have it, our 10 best family-friendly things to do in Adelaide. For the perfect family getaway, take a look at the great rates on offer and book your Britz campervan today. If you're looking for more inspiration for your Australia Road Trip, check out our guides.