Join thousands of fellow campervan travellers
Sign up for our Britz newsletter to receive inspirational travel content and awesome deals, and we'll send you a copy of our Ultimate RV guide!
Thanks
Please confirm subscription in your email.
There really is no better way to enjoy everything Perth has to offer than with a Britz campervan hire. A campervan road trip gives you the flexibility to see and do whatever takes your fancy. Stop for longer in the places you enjoy, chat with other campervan travellers to find out about hidden gems and enjoy the best of this Western Australia city. Travelling with children by campervan also means you've got space to carry all those extra must-haves, and you never have to worry about finding a toilet along the way!
In this blog, we share 30 fun family things to do in Perth. Let's dive in!
1. Meet rescued wildlife at Armadale Reptile Centre
The Armadale Reptile Centre rescues and cares for many of Australia's precious native wildlife, especially reptiles. The centre is open daily for the public to come along and see the 70 different species on display, from snakes and lizards to dingoes and fruit bats.
2. Have fun in the sun at Perth Beaches
Perth is home to some famous Australian beaches including Scarborough Beach, Cottesloe Beach, Leighton Beach and more. Take a dip or catch a wave, make sandcastles, go diving or snorkelling, or just pack a picnic and watch the awesome sunsets!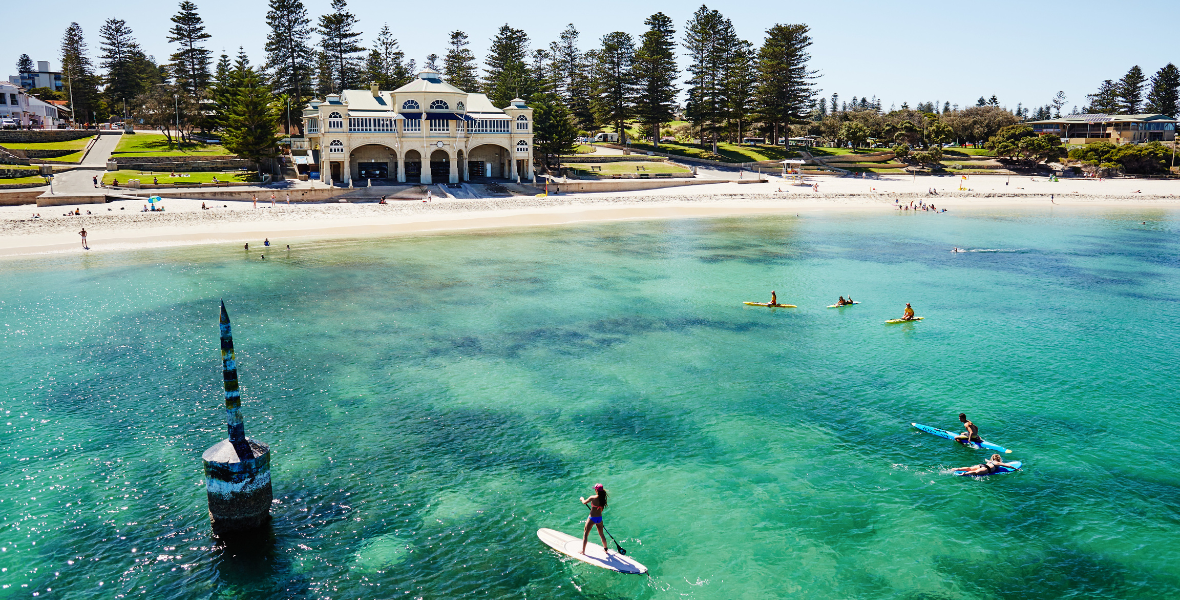 Image Source: Tourism Western Australia Image Gallery
3. Reach new heights at Bounce
Get your bounce on! If the kids have some pent-up energy to burn, this is the place to do it! Bounce is an adrenalin playground with around 3000 square metres of interconnected indoor trampolines and adventure features. Perfect for all age groups from pre-schoolers upwards.
4. Go wildlife spotting at Yanchep National Park
Explore caves, walk on the many great trails, and discover Australia's native wildlife in its natural setting at Yanchep National Park. You can even take in a game of golf and buy some tasty treats at the Chocolate Drops kiosk. If you're feeling really adventurous, try flying through the trees on a Tree Adventure experience!
5. Meet wombats and koalas at Caversham Wildlife Park
Escape to the country without leaving town at Caversham Wildlife Park. Watch sheep shearing, milk a cow, bottle feed a lamb, crack a stock whip – it's just like being on a true-blue Aussie farm! You can even meet wombats, koalas, and kangaroos. Plan your visit to be there at 12 pm to watch the penguins being fed!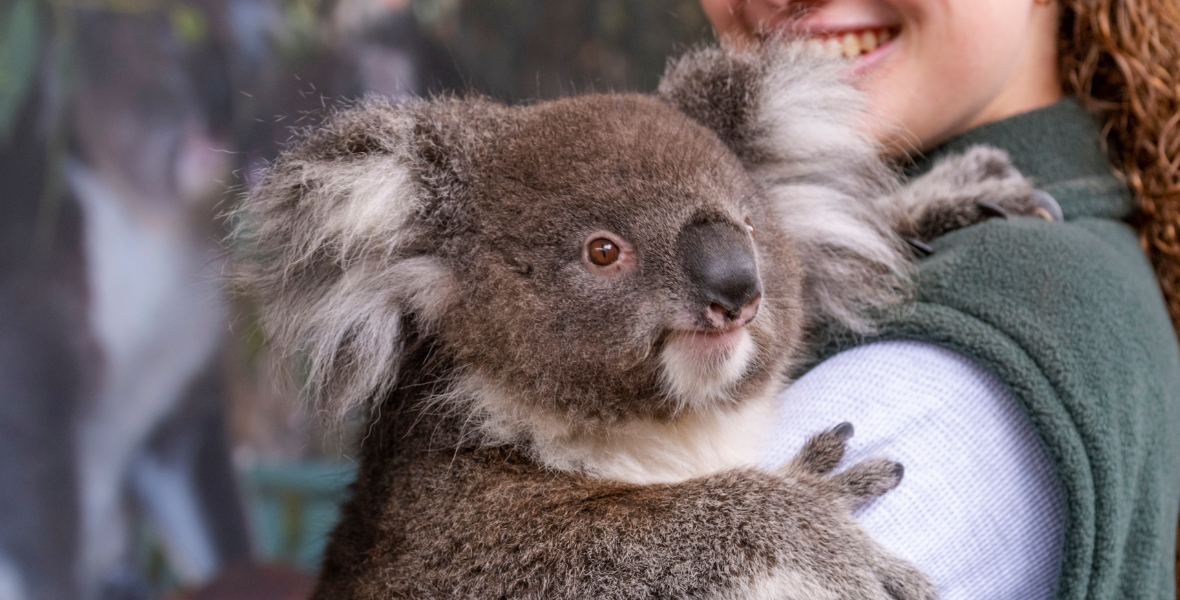 Image Source: Tourism Western Australia Image Gallery
6. Watch penguin feedings at Penguin Island Discovery Centre
Take a short ferry ride to Penguin Island in the heart of the spectacular Shoalwater Islands Marine Park. See wild dolphins and rare Australian sea lions before getting up close with the world's smallest penguins! Ferries depart hourly from 9am to 3pm. Spend as long, or as little as you like swimming, snorkelling, picnicking and exploring.
7. Get experimental at Scitech
Explore the night sky, learn about the birth of planet Earth and watch a live science show at Scitech. Be sure to check out the calendar of school holiday workshops – there are loads of fascinating topics to learn about and get involved in.
8. Splash around at a water playground
Looking for something free and fun to do with the kids? Head along to the Ellenbrook Water Playground. The playground is just a few minutes from the Ellenbrook Town Centre and features lots of colourful water sprays and cannons. Another great playground is the Yagan Square Playground, a great fun space for kids of all ages.
9. Admire the stars at Perth Observatory
The Perth Observatory is Western Australia's oldest observatory. And there is plenty here on offer for families. Take a Night Sky Tour and experience the sky through a powerful telescope or take a two-hour Guided Day Tour where you can learn all about telescopes, explore the museum, and visit the Astroshop.
10. Pat furry friends at Swan Valley Cuddly Animal Farm
Meet Toffy the llama, Gypsy the miniature pig, Treasure the pony, and lots more cuddly friends at Swan Valley Cuddly Animal Farm. Bring along a picnic or make use of the free BBQ facilities. Entry includes free tractor/train rides, bouncy castle, playground and lots more fun activities!
11. Get a hole in one at Supa Golf
Supa Golf is just like traditional golf – but so much easier! The golf clubs have oversized heads and are made of plastic. The ball is also oversized, softer and made of rubber plastic. It all adds up to a fun game for all ages.
12. Experience underwater magic at the Aquarium of Western Australia
Go underwater at AQWA and discover some of Australia's incredible marine life! You'll explore over 45 unique exhibits, each showing only native Western Australian marine life including stingrays, turtles, crocodiles, and more.
13. Get the adrenaline pumping at Adventure World
Treat the kids to an amazing day at Adventure World – we promise the grown-ups will love it too! There's every kind of fun ride here including the mighty Kraken, an enormous world record-breaking water slide!
14. Have a fun day out at Perth Zoo
There's so much to see and do at Perth Zoo – it's best to plan a whole day to visit! Some highlights include meeting the two giant Galapagos tortoises and seeing the mighty Sumatran tigers!
15. Slip and Slide at Outback Splash
Just 30 minutes from the city in Swan Valley, Outback Splash is one of WA's most popular outdoor entertainment destinations. There's plenty of great fun in the water to be had at Splash Island, not to mention a range of great mazes, mini golf, and koala and kangaroo encounters!
16. Explore Lake Leschenaultia
Lake Leschenaultia is an idyllic location for families. This 168-hectare bushland is renowned for its fantastic swimming, canoeing, and cycling. The lake is the perfect spot for a family outing with cool shaded areas, white sand beaches, and a playground for the kids.
17. Take a swing at Glowing Rooms 3D Mini Golf
Golfing in 3D … while glowing? Now that's different! Glowing Rooms is a 3D Mini Golf experience like no other. Each golf room has been hand painted using a special colour and technique. Wearing 3D glasses transforms your game into a glow-in-the-dark, out-of-this-world experience.
18. Stroll around Kings Park and Botanic Gardens
Kings Park is one of the world's largest and most beautiful inner-city parks – and it's right here in Perth. Wander through the 400-hectare park, take in the beautiful views of the Swan and Canning Rivers, visit the gallery shop, and take one of the great tours on offer.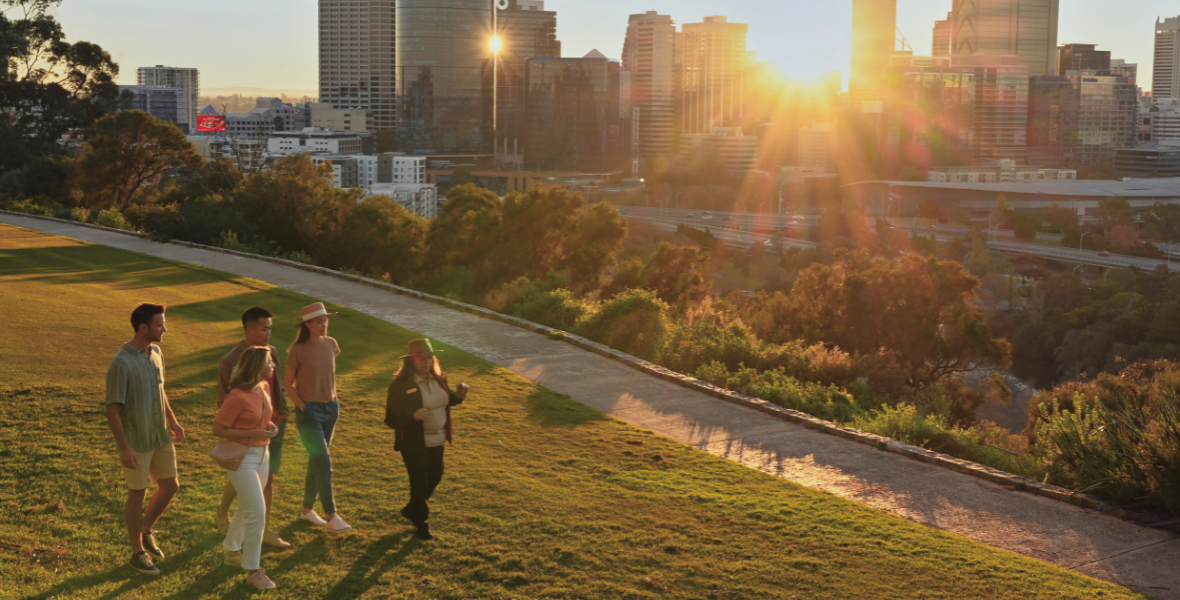 Image Source: Tourism Western Australia Image Gallery
19. Test your puzzle skills at Escape This
If you've never tried an escape room experience, now is the time to do it! Escape This has an incredible selection of experiences from bank robberies to a wizard's chambers! The sets are movie quality, and the sound effects are amazing too!
20. Go on a treetops adventure
Visit Australia's premier tree top adventure ropes experience at Trees Adventure. Challenge yourself to exciting obstacle courses high in the tree canopy. There's a course for all abilities and levels so it's fun for the whole family.
21. Skate at the Cockburn Ice Arena
Head to a winter wonderland in the middle of Perth! The Cockburn Ice Arena is Perth's newest and largest ice-skating facility and great fun for the whole family. And once you're all skated out, enjoy a meal at the fully licenced onsite restaurant, Cabin 401 Bar & Grill.
22. Experience the fascinating Perth Mint Gold Tour
Witness the unforgettable spectacle of gold being poured, hear stories of WA's golden history, and see a one-tonne gold coin! You can do it all with a Perth Gold Mint Tour. While you're there, step onto the Mint's special scales and find out what your weight is worth in gold!
23. Get the VIP treatment on the Optus Stadium guided tour
Treat the family to a unique experience with a behind-the-scenes tour of the Optus Stadium. Tour the changerooms, see the field of play from the best vantage points and see amazing views of the Swan River, Matagarup Bridge, and the Perth Skyline.
24. Snorkel at Mettam's Pool
The natural lagoon of Mettam's Pool is less than two metres deep making it a great place to snorkel. You're likely to see a wide range of fish as well as cushion stars and other shellfish.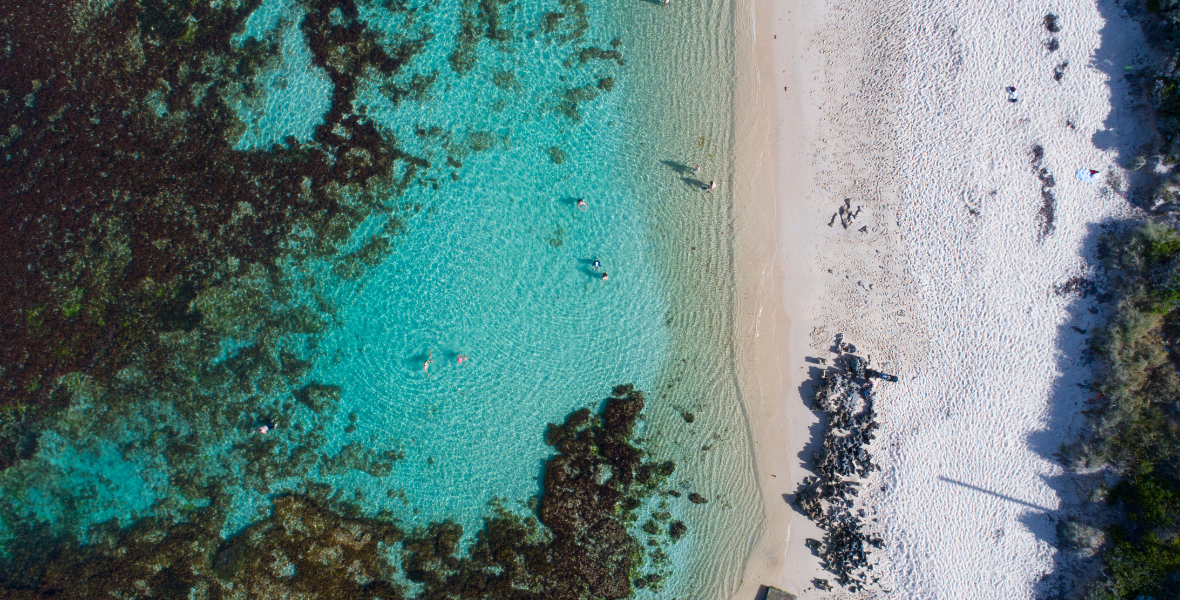 Image Source: Tourism Western Australia Image Gallery
25. Fishing at Hillarys Boat Harbour
Hillary's Boat Harbour is a great destination for families. Wander through the boutique shops and enjoy a meal at one of the great restaurants or cafes. If you fancy a spot of fishing, bring along your lines and gear and try your luck on the fishing platform.
26. Kick it old-school at the Galaxy Drive-In
Watch a movie from the comfort of your campervan! The Galaxy Drive-in Theatre is Perth's only drive-in theatre. Park up, grab some goodies from the café and watch the latest movie with the family.
27. Get the adrenaline pumping with flying trapeze
Ever wanted to run away and join the circus? Now's your chance to have a small taste of what it might be like at Flying Trapeze Perth. Feel the exhilaration of learning the art of the flying trapeze! Don't worry, it's totally safe and you'll be in the hands of experienced experts.
28. Ferry to Rottnest Island
Located 19 km off the coast of Perth, Rottnest Island is a fantastic family destination. The island offers a variety of water sports from swimming and surfing to diving and fishing. Go snorkelling at Little Salmon Bay or take in the spectacular ocean views from the West End. If you prefer to just relax, there are plenty of amazing spots to just sit and enjoy the views.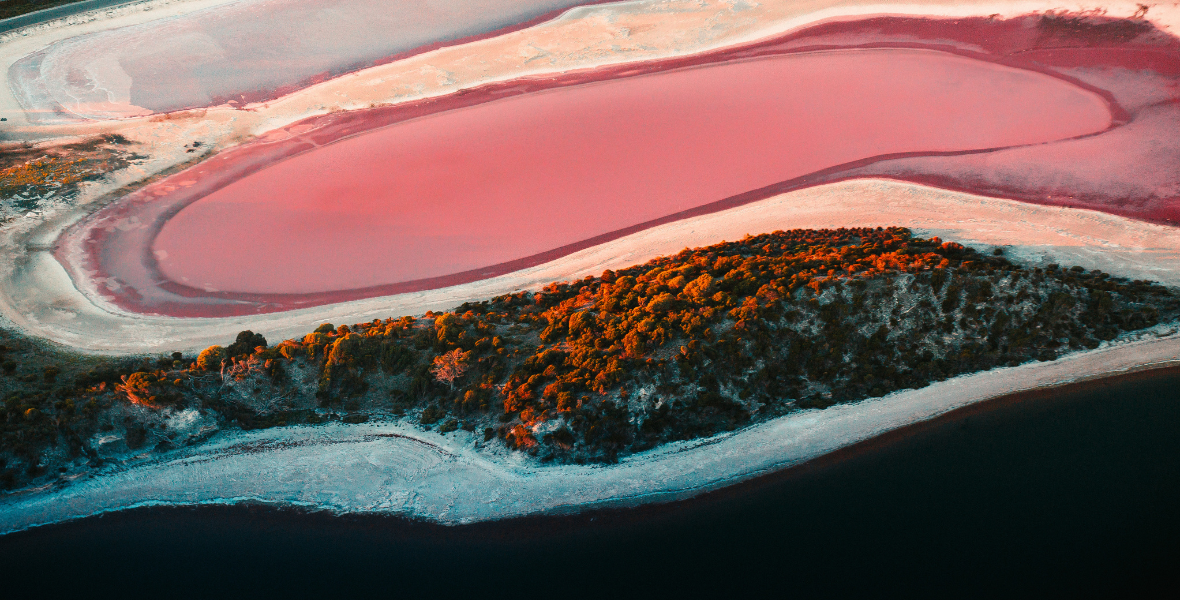 Image Source: Tourism Western Australia Image Gallery
29. Visit Elizabeth Quay
Ride the carousel, play in the water park, and enjoy a delicious burger! It's all there for the taking at Elizabeth Quay, and a whole lot more besides! A great family experience is a ride on the gondola along Swan River. Choose from 15- and 30-minute rides, or a one-hour sunset cruise.
30. Solve the Perth Treasure Hunt Treasure Trail
Take a self-guided puzzle walk around Perth city with WA Detective Trails. Each trail includes a crime to solve, a list of suspects, and lots of clues. The trails are designed for families and are a great way to keep the kids engaged and active!
Explore Perth with a Britz Campervan
From ice skating and fishing to water parks and flying trapezes, there are endless things to do in Perth for families! There really is no better place for an Australian campervan holiday with the kids.
Not sure which is the right campervan rental for you? Some popular choices are the 2 Berth Britz Venturer, the 4 Berth Britz Voyager and the 6 Berth Britz Frontier.
If you can't wait to hit the road, book a Britz campervan rental today. You might even find a great bargain on campervan hire so don't forget to check out our deals.