Join thousands of fellow campervan travellers
Sign up for our Britz newsletter to receive inspirational travel content and awesome deals, and we'll send you a copy of our Ultimate RV guide!
Thanks
Please confirm subscription in your email.
At the heart of the camping experience, however, is relaxed, fun times with loved ones. Interested in a proper family holiday in a Britz campervan? Here are ten reasons to make it happen.
1. Campervans make for hassle-free travel. Climb aboard, unpack your bags, then get straight into the groove of your campervan road trip. As well as being convenient, comfortable, and surprisingly spacious – a real home away from home – Britz campervans can prove very economical, especially if you stay in a mix of scenic reserves and holiday parks, and make the most of your on-board kitchen for meals and snacks.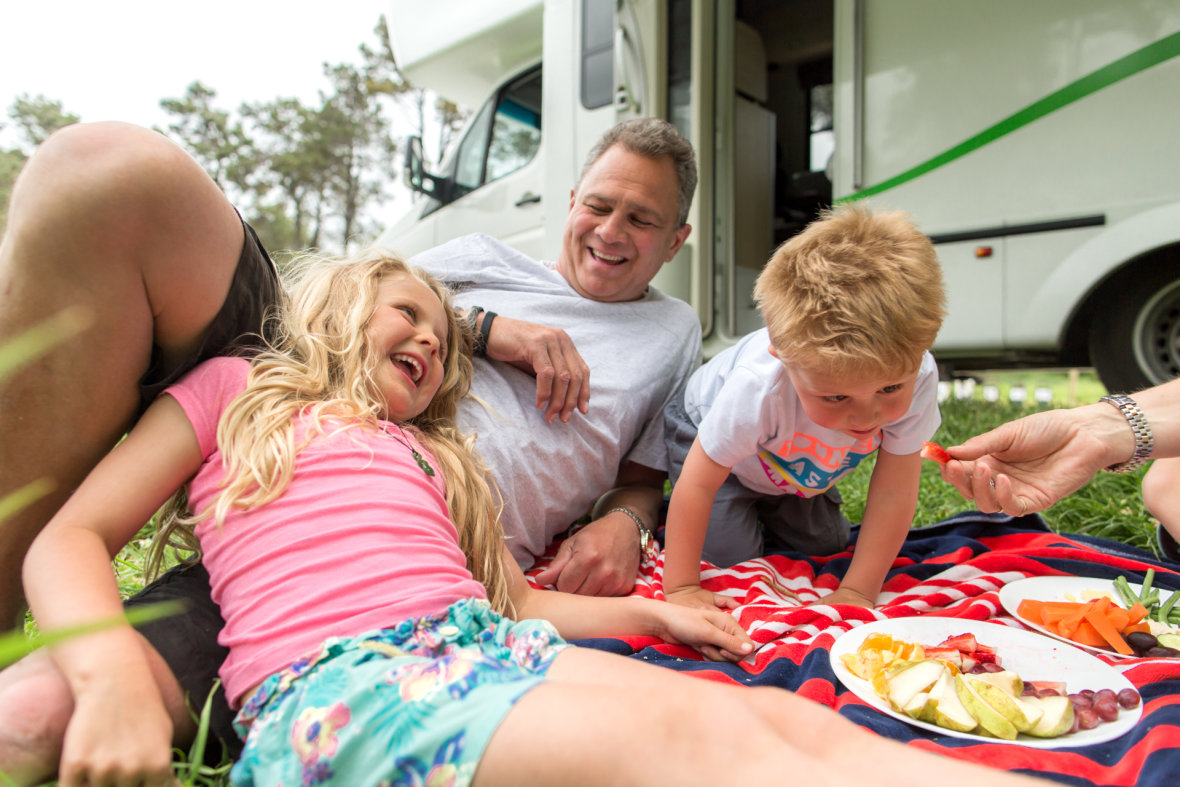 2. Turn your holiday into an adventure. With freedom to roam and the option of a flexible itinerary, a Britz campervan holiday offers endless options for exploring new and exciting places, broadening your horizons and building self-confidence along the way.
3. Go where the wild things are. Enjoy being outdoors and encounter all sorts of animals – from sleepy seals along the coast, to cheeky parrots squawking in the rainforest, or kangaroos bouncing through the bush. Australia's strange and beautiful habitats make for an unforgettable 'field trip' – what better way to learn about the natural world?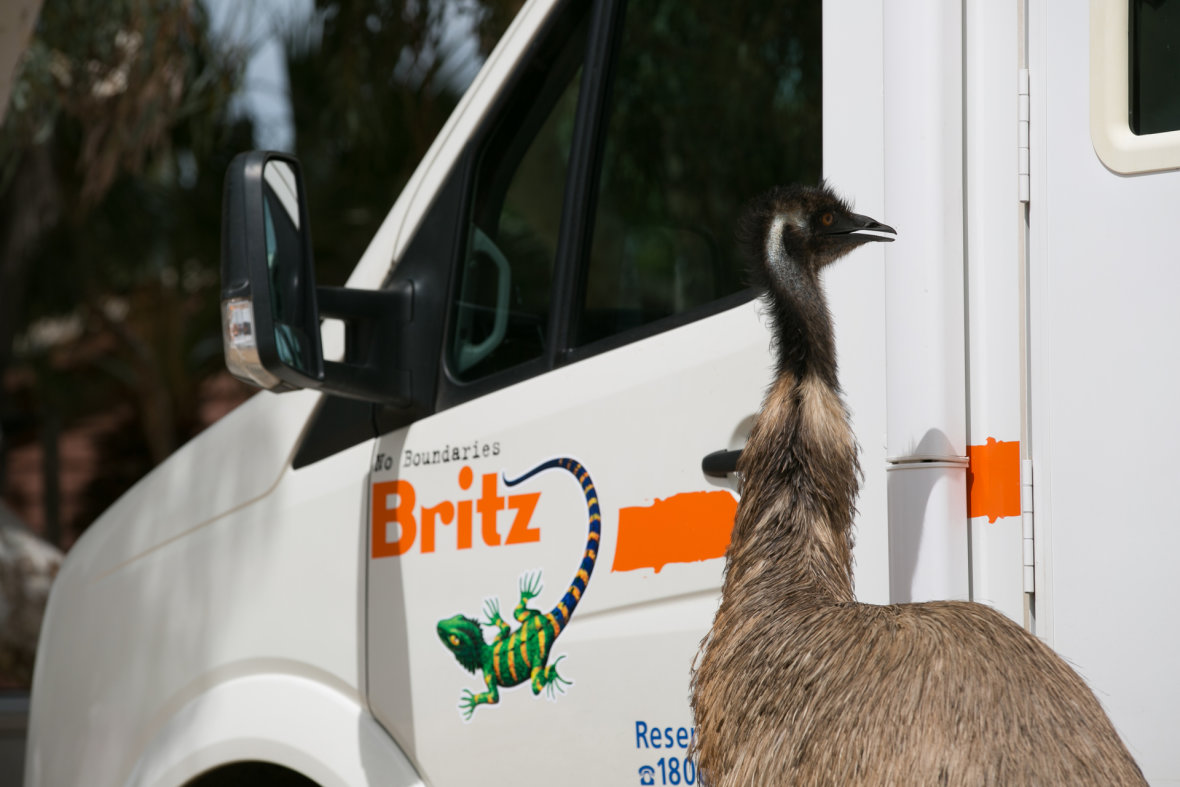 4. Multiply the fun factor in holiday parks. There's never a dull moment in Australian holiday parks, with heaps of room to run around, playgrounds, swimming pools, games rooms, and sometimes go-karts, bicycles or even a bouncy pillow. There are usually plenty of people to play with, too.
5. Turn strangers into friends. Aussie campgrounds are legendary for cultivating friendships. Let the kids run riot with the happy-time gang, while you uncork a bottle with the grown-ups. Camping is refreshingly casual, communal, and rooted in the principles of kindness and trust.
6. Switch off. Swap Snapchat and Facebook for a wave and a smile, and reboot your relationships with some good old-fashioned family interaction. To quote Peter, mad-keen campervanner and father of three: 'The more you take away, the more you get.'
7. Switch on. Is your holiday heading towards a meltdown? Save the day by switching on the television in your Britz campervan, breaking out the laptop, iPad or PlayStation, or sending the troublemakers off to the internet lounge for some time out. You can hook into wifi at most holiday parks, too.
8. Turn darkness into light. Set your children free of the spooks by showing them the delights night time brings – glowworms, shadow puppets, the man in the moon, the Milky Way, shooting stars and songs around the campfire. Don't forget the marshmallows!
9. Bring Grandma and Grandpa. Spend some special time with your extended family. Bunk them up in your campervan, or arrange for them to drive one on their own. If 'camping' isn't their thing, they can hire a Britz car and stay in the holiday parks' self-contained cabins or motel rooms.
10. Teach one of life's greatest lessons. Whether it's paddling in the creek or building a sandcastle, listening to birdsong or savouring the sunset, or maybe it's just having a big cuddle after a busy day outdoors. Yes, the best things in life are still free.