Join thousands of fellow campervan travellers
Sign up for our Britz newsletter to receive inspirational travel content and awesome deals, and we'll send you a copy of our Ultimate RV guide!
Thanks
Please confirm subscription in your email.
Matt Deakin from @from.miles.away joined us for a catch up after returning from his campervan trip into Western Australia's Kimberley Region. Picking up his campervan in Broome, he travelled North into the Kimberley Region, taking in Lake Argyle, Purnululu and Derby in search of epic landscapes and open country.
What were the highlights of your Kimberley road trip?
It's hard to pick a highlight because the whole trip was full of so many, but for me personally, it was exploring the areas around the Napier Range. I've wanted to visit Windjana Gorge and Tunnel Creek for some time now.
The landscape and information along the way were amazing but my favourite part was being guided through the darkness of Tunnel Creek, wading waist-deep through water with only our torchlight to guide us. It gave me a sense of a real adventure.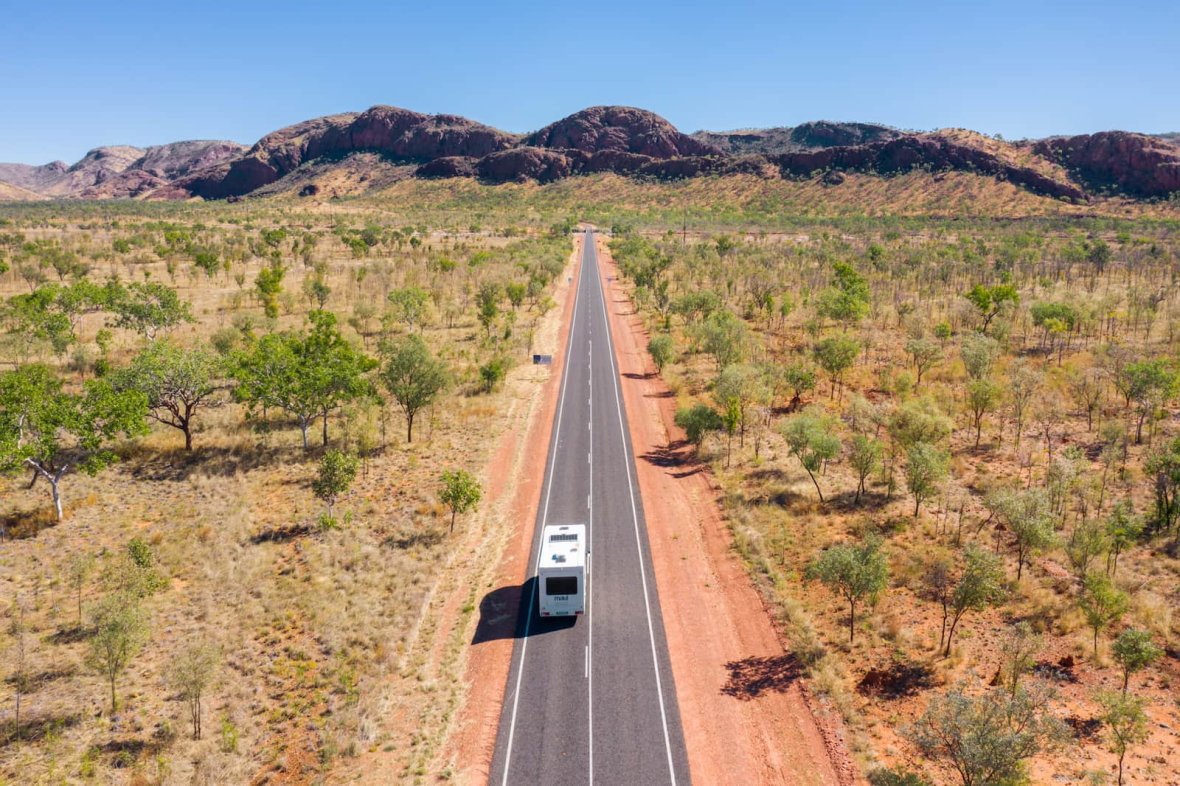 Image credit: Matt Deakin
How would you describe WA's Kimberley region to someone who's never visited?
It's hard to put the Kimberley region into words because of it's amazing diversity. In the West, it's all about the majesty of the coastline and in the East it's about the towering prehistoric escarpments and ranges, but it's not just about seeing the landscapes if the Kimberley that makes it special. It's about the feeling you get from the land too and that's the part you have to experience for yourself.
Any unexpected surprises encountered along the way?
I've driven the Broome to Kununurra route a few times now but what gets me every time is how much the landscape changes along the way. The terrain around Broome is commonly flat but the further north you drive the flat areas are hard to find as the rock piles turn to ranges towering hundreds of meters high.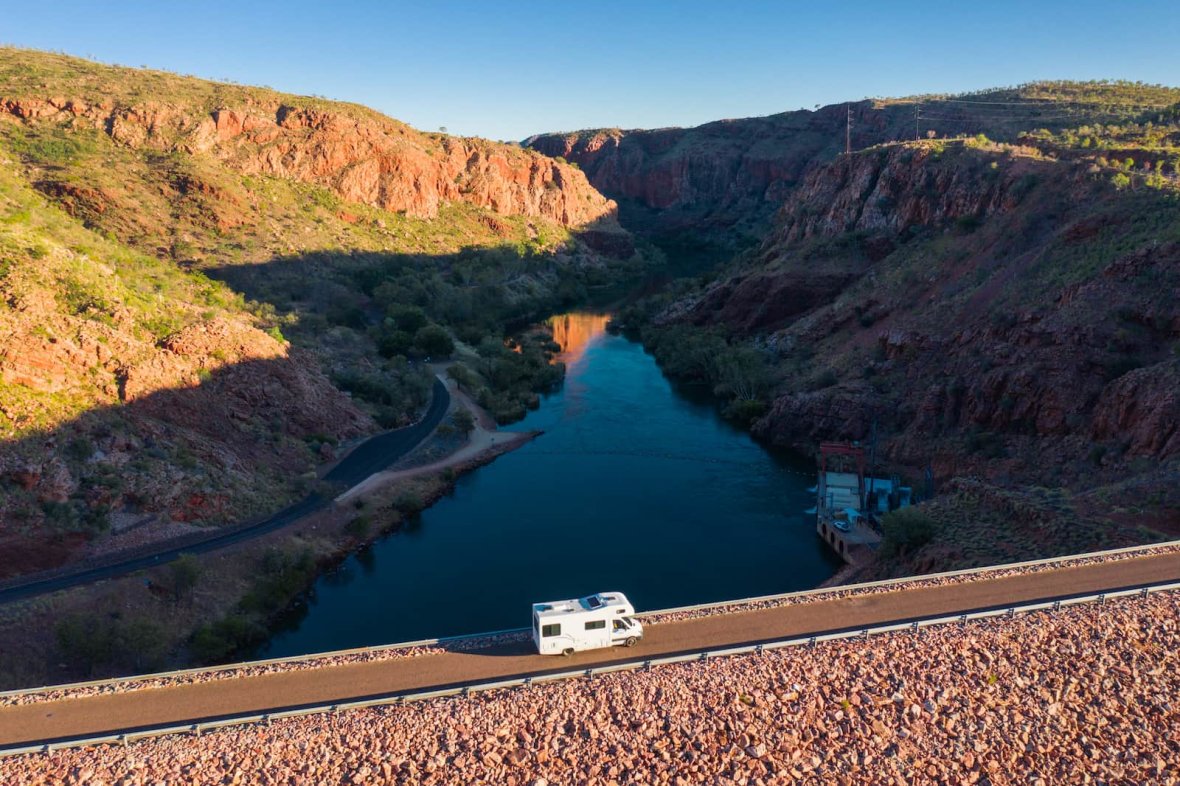 Image credit: Matt Deakin
What do you think makes WA such an attractive holiday destination?
From the Outback to the Ocean, Western Australia boasts such a wide variety of landscapes, each having its own uniqueness and style. From the Beaches of Esperance, the surf breaks of Margaret River, the marine life of the Coral Coast and the warmth and vibrancy of the Kimberley, it has so much diversity to please everyone and so many choices to keep you coming back for something different with each location.
What was the best thing about being in a campervan vs in a hotel?
For me personally, it's the excitement that comes with camping over staying in a hotel, and although the 6-berth camper is fully equipped with some luxuries of a hotel, you get to wake up with a new view every day.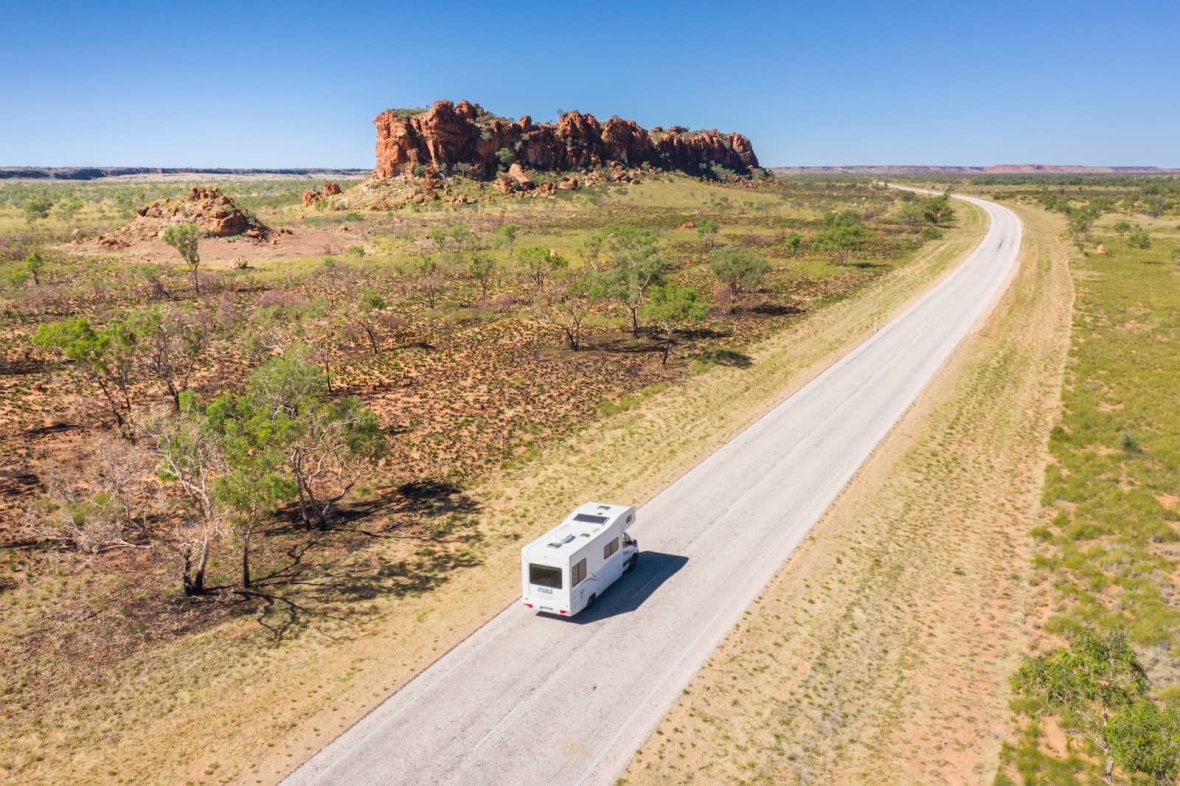 Image credit: Matt Deakin
How did a campervan enhance your Kimberley experience?
Usually, when I'm on the road I'm in a rooftop tent, so the luxury of a solid roof, a comfortable bed and the all the amenities of a kitchen and bathroom while I was able to travel and photograph the landscape like usual was amazing.
What was the most surprising thing about being in a campervan?
The thing that surprised me the most was how spacious it is. Everywhere from the front seats to the shower. The layout of the camper is well thought out, especially for storage space for luggage and camera gear.
Did you have any preconceptions about campervan travel that have been dispelled on your trip?
My first thoughts about renting a large 6-berth camper was that it would be slow, expensive on fuel and hard to drive. None of which were the case. The vans turning is sharp and the circle is small. I cruised at the same pace I usually would when I'm on the road and the fuel cost was far less than I expected.
What advice would you give to anyone thinking about taking a campervan road trip across WA?
The main advice I'd give to anyone thinking about renting a campervan to travel in WA would be to give yourself a couple of extra days as you're bound to find places you want to stay for an extra night or 2 on your trip.
If you've been inspired to explore Western Australia, check out our great itineraries below to start planning your trip.
Explore WA With These Itineraries
---

Whoops, it seems like we haven't got any Popular Routes
Please try a different combination or click below to reset your search