Join thousands of fellow campervan travellers
Sign up for our Britz newsletter to receive inspirational travel content and awesome deals, and we'll send you a copy of our Ultimate RV guide!
Thanks
Please confirm subscription in your email.
Aaron Green (@lands.unseen) picked up his campervan in Perth and set off exploring the South West Edge route. With his trusty drone, Aaron went about exploring the wonderful coastlines and landscapes of Southern WA. Catch up on his story and find out his trip highlights right here.
What were the highlights of your South West Edge road trip?
For me, it's always been about the journey, rather than the destination; and the South West Edge was no exception. Now don't get me wrong, the destinations were stunning – but it was everything that happened along the way that really gave the trip depth. From the incredible people that I met, to the delicious food and wine from the region, to the experiences and sights that I've not found anywhere else in the world. The South West Edge truly is a road trip that I will never forget.
Image - Aaron Green
How would you describe WA's South West Edge to someone who's never visited?
The South West Edge, to me, is the best bang-for-your-buck road trip that you can take in Australia, if not the world! The world-class food and wine industry, the amazing coastlines, dense forests, white beaches, turquoise oceans and rugged, golden outback. You would be very hard-pressed to find as much variety on any other road trip.
Any unexpected surprises encountered along the way?
Being primarily a drone photographer, rain has always been my natural enemy – and when the weather started to turn as I was leaving Pemberton, I was a bit worried that it would ruin the trip. However, I soon discovered that the South West isn't just a pretty face – there are so many experiences that you can have when the weather starts to turn.
What do you think makes WA such an attractive holiday destination?
I think the diversity of Western Australia's landscape is a huge factor in making it an attractive holiday destination. In the south you've got everything from the beautiful golden outback, to the southern coastlines replete with white sands and turquoise waters; and then to the north, you have those incredibly jurassic coastlines, red sands contrasted with blue waters, experiences with nature that you can't find anywhere else. Western Australia has everything you can imagine, and more.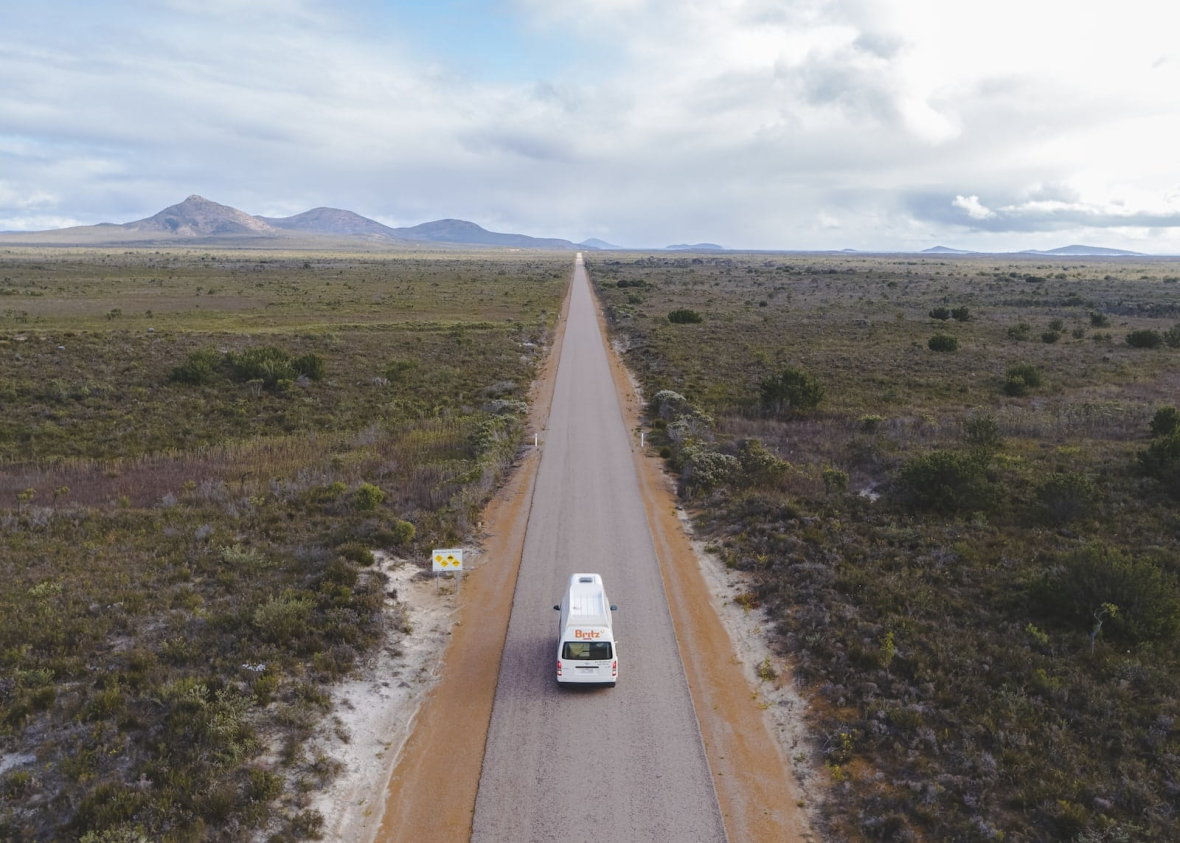 Image - Aaron Green
What was the best thing about being in a campervan vs in a hotel?
Having nature right on your front doorstep. Falling asleep to the sound of the ocean in Yallingup, waking to the birds singing in the trees in Margaret River, or stepping out of the van to see dozens of Kangaroos lounging around in Denmark – these are all special experiences, experiences that you wouldn't get when staying in a hotel. It's the best way to fully immerse yourself in your surrounds.
How did a campervan enhance your South West Edge experience?
As someone who likes to hit the ground running, being able to wake up on the doorstep of nature was an amazing opportunity to immerse myself in my getaway from the very first minute of the day. I could wake up, make myself a coffee in the campervan kitchen, and then open the door and step into my own adventure – the great outdoors was but a step away, but I could still enjoy those creature comforts.
What was the most surprising thing about being in a campervan?
The most surprising thing for me was the comfort – the bed was incredibly comfortable; falling asleep and waking up to the sounds of nature made for an amazing sleep. Not only that, but the design of the van ensured that I was never without – from a fold-down table, to the fridge and stovetop – all those nice-to-haves were right there. It was camping, but without sacrificing comfort.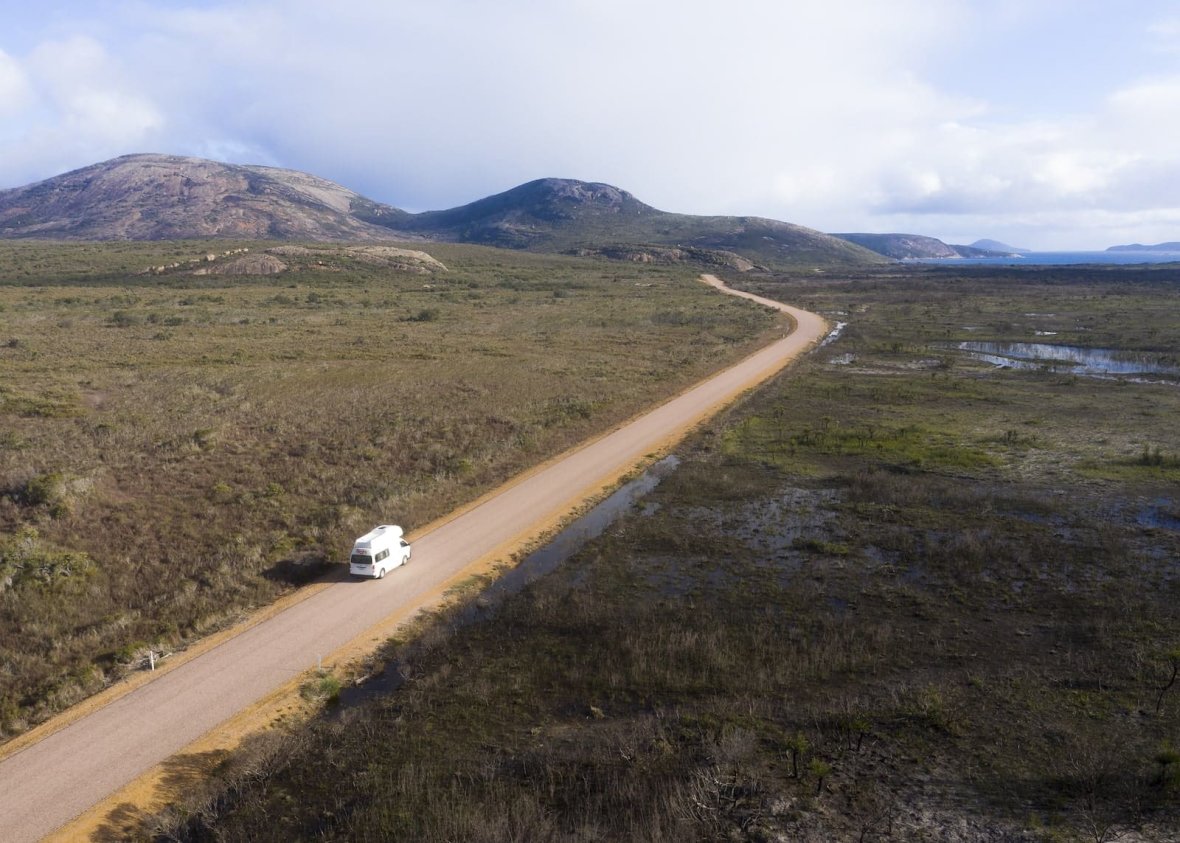 Image - Aaron Green
Did you have any preconceptions about campervan travel that have been dispelled on your trip?
In my travels around Australia, I've seen a lot of Britz campervans on the road – and I've always wondered just how practical they were to travel in. However, I was blown away – the beds were perfect, and the fridge and stovetop really added so much to the experience. Enjoying a glass of red wine, watching the sun go down while your dinner cooks in the van. It's living life to the fullest, without having to break the bank.
What advice would you give to anyone thinking about taking a campervan road trip across WA?
You don't need to go in-depth with your planning – plan your general route and accommodation, and then take the adventure day-by-day. There are so many amazing experiences waiting for you if you're willing to get out there and make your own adventure!
If you've been inspired to explore Western Australia, check out our great itineraries below to start planning your trip.
Explore WA With These Itineraries
---

Whoops, it seems like we haven't got any Popular Routes
Please try a different combination or click below to reset your search