Join thousands of fellow campervan travellers
Sign up for our Britz newsletter to receive inspirational travel content and awesome deals, and we'll send you a copy of our Ultimate RV guide!
Thanks
Please confirm subscription in your email.
Narlijia Experiences Broome
Broome, WA
Bart Pigram is a Yawuru man from the West Kimberley region of north west Australia. Broome born and bred; Bart is passionate about sharing the complete story of life in Broome. He draws on knowledge learned from living a saltwater lifestyle, as well as training as a curator. Narlijia Tours started in 2015. these experiences will take you on a unique tour of Broome and the Bay to see the country and lifestyle from a unique perspective, including Dampier Creek and rich pickings in the mangrove forests.
Bart belongs to a long tradition of pearling workers and musicians; his history allows him to share rich and fascinating accounts of life in this beautiful area. Adding the Mangrove Discovery Experience to your itinerary will provide you with an insightful and entertaining experience. Learn about the traditional use of mangrove wood, visit Buccaneer Rock and hear Dreamtime stories of the region. If you're lucky, you might get the chance to taste some bushtucker, sourced from the mangrove forest and foreshore, or a delicious oyster fresh off the rock.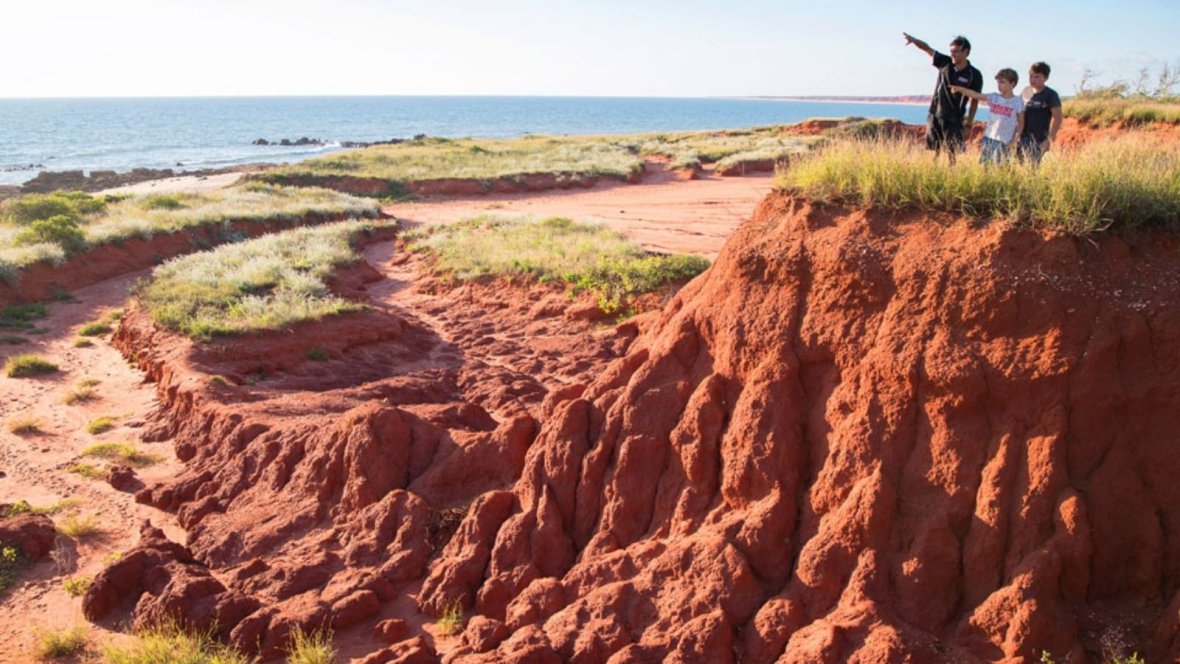 Image Source: WAITOC
Kingfisher Tours
Kununurra, WA
Explore the far ends of the Kimberley region with Kingfisher Tours. These tours take guests to the icons of the Kimberley region in Western Australia. From the World Heritage-listed Purnululu National Park and the iconic Bungle Bungle Range, so the cascades of Punamii-Uunpuu (Mitchell Falls) and the untamed beauty of Kalumburu Coast.
This small-group experience focuses its core on adventure and Aboriginal culture. All of the land and sea tours are led by Aboriginal guides who come from the very places they are taking you to see. The majority of these destinations are reached by a scenic flight (from Broome, Halls Creek, Kununurra, or Darwin). Upon arrival, a Welcome to Country ceremony will be performed to ensure safe passage, followed by bush tea and damper. Then it will be time to go off the beaten track and into the wild to explore.
There is a range of tours to choose from. In Purnululu National Park, be led by a Gija Custodian to Cathedral Gorge, pass towering rock domes, learn about medicinal plants and listen to stories of ancient Songlines (routes through the landscape). At night time, the star-studded sky is interpreted by relying on traditional knowledge and Dreaming stories.
Tours to Punamii-Ununpuu will take you on a hike to various viewpoints that look onto the iconic waterfall. See rock art that is 30,000 years old, visit a remote Aboriginal community, go spotting for crocs, forage for shellfish and explore the surrounding landscape by helicopter.
In 2021, Kingfisher Tours introduced a yacht cruising experience that takes in the secluded islands of the Kalumburu Coast, as well as rock art sites and isolated bays.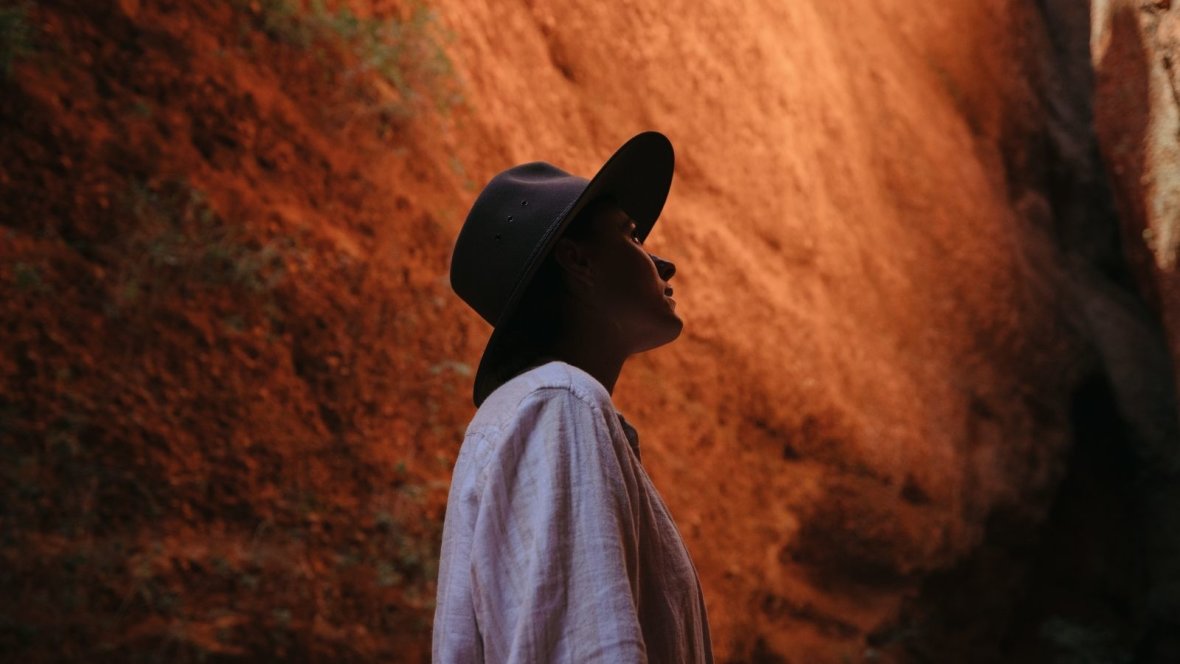 Image Source: Tourism WA Image Gallery
Borrogoron Coast to Creek Tours
Dampier Peninsula, WA
Take the 200km trip North of Broome to the Dampier Peninsula where you will find an incredible contrast of pindan cliffs, pristine white sand beaches and sparkling turqouise waters.
The Bardi (land) and Jawi (island) people of the Dampier Peninsula maintain a distinctly unique relationship with their land and sea that encapsulates a deep knowledge and understanding of bush food and medicine as well as traditional fishing and hunting practices.
Borrgoron Cost to Creek tours welcomes you to discover how the Bardi Jawi people of the Dampier Peninsula have lived in harmony with the rough beauty of the landscape for so many years. The tour is led by Bardi man Terry Hunter, who has lived on Cygnet Bay Pearl Farm for the majority of his life. Terry knows this area of the Kimberley like the back of his hand. On this walking tour, Terry will share stories of his exploring childhood days as well as Aboriginal teachings, culture, and bush knowledge. Learn about this individual's family history and connection with the pioneering beginnings of the pearl trade in this region.
Lose your sense of time as you explore the incredible coastal landscape, rich in wildlife and even more so in ancient stories and cultural heritage. Traverse through mangroves, creeks, and the tidal flats of Kind Sound whilst immersing yourself in stories of the Bardi people's special relationship with the land and sea. Listen to the guide's knowledge of bush food, medicine plants, and sustainable hunting practices while you forage for oysters. Hearing these stories will allow you to discover a culture that has lived in harmony with the nature of this country for thousands of years, and that continues to practice traditional ways of caring for the spectacular land.
The two-hour coastal walk led by Terry will set off in the shade of the tropical gardens at the pearl farm. Follow on toward the beach flats, where you will find a freshwater spring at low tide before some Bari-style cooking of oysters till on rocks. Listen to a myth-busting session about the culture of Terry and his people, have an art lesson on pearl-shell carving, and gain insight into the projects underway on the farm related to marine biology.
Terry is an enthusiastic tour guide but is sure to stop and talk before moving on to ensure stories are being told and listened to. This experience is relaxed and beautiful. A reasonable level of fitness is recommended to partake as you will need to navigate through rocky and sandy terrain in the warm tropics.
For more information and to book a tour, check out the website here.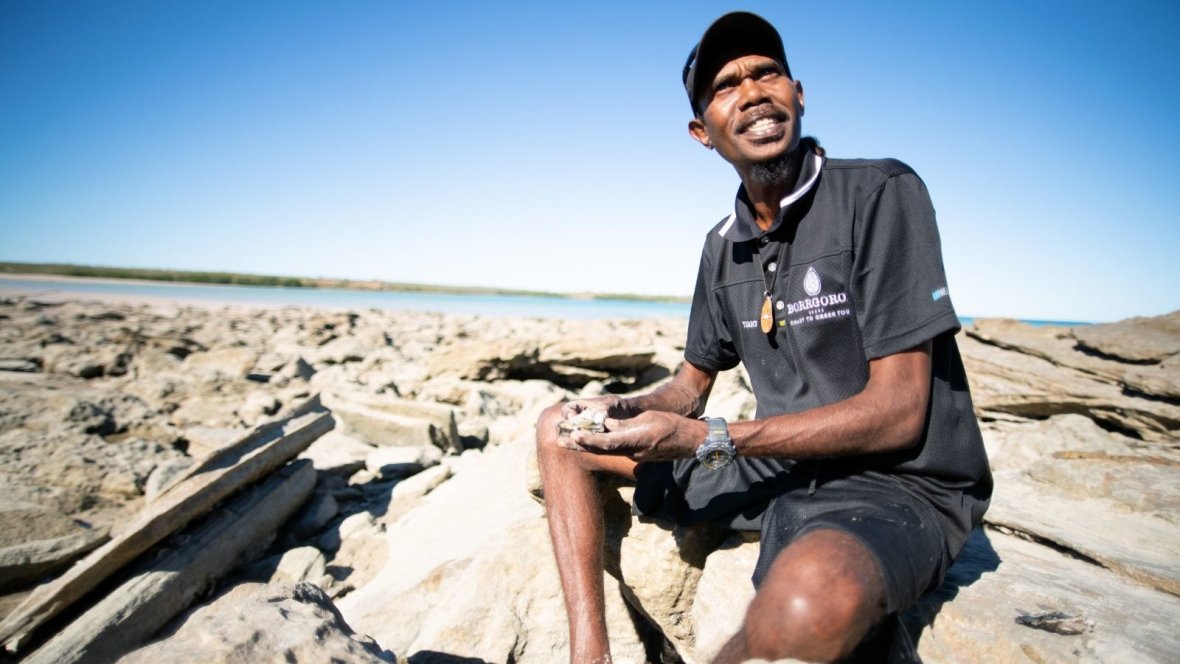 Image Source: Tourism WA Image Gallery
---

Whoops, it seems like we haven't got any Popular Routes
Please try a different combination or click below to reset your search