Join thousands of fellow campervan travellers
Sign up for our Britz newsletter to receive inspirational travel content and awesome deals, and we'll send you a copy of our Ultimate RV guide!
Thanks
Please confirm subscription in your email.
Why travel New South Wales In Winter
More comfortable travel conditions
We all know things can get pretty hot in the summer months, where the only place you really want to be is poolside. So with cooler temperatures on offer, you'll actually enjoy exploring so much more - the heat won't hold you back. You'll want all the energy you can muster when it comes to checking out New South Wales because there is something for everyone.
There's something for everyone
From nature lovers to those who love the bright lights of the city, and of course, connoisseurs of wine, you'll never be short of new things to see and do in NSW. You can head north to the seaside town of Forster, go inland to Orange, or sightsee in Newcastle - a great base for all sorts of fun family adventures.
Off-peak travel season = More affordable trips
One of the many great things about choosing to travel NSW during the off-peak season means more affordable travel. Not only are key attractions quieter, but you may enjoy lower rates for accommodation and attractions. More holiday bang for your buck? Yes please!
See more of the state in a campervan
A holiday home on wheels, a Britz campervan is the perfect way to experience NSW in winter. Whether you prefer to plan the perfect trip or go where the mood takes you, a campervan is the ultimate in holiday freedom. In love with a destination? Stay awhile. Not doing it for you? Head elsewhere, travelling at your own pace. The journey is the destination, and a campervan journey is much more enjoyable than being cramped in a car or fussing around with camping gear.
When it comes to hiring a campervan, we recommend travelling for a minimum of 5 days, as it allows you enough time to see and explore a couple of destinations. The more time you have to play with, the more there is to see. Planning a loop trip is a great way to start building your itinerary. Simply pick up your camper at our Sydney branch and return it when you're done adventuring. Alternatively, one-way hire options are available if you want to continue your journey via other means.
We make choosing a vehicle for your self-drive holiday easy so there's enough room for all. Be aware when planning your journey that there are some restrictions when it comes to where you can take your 2WD camper. So before you head away on your road trip, make sure you know where you can and can't go.
Here are some best winter getaways you can have in NSW (10 of them in fact!).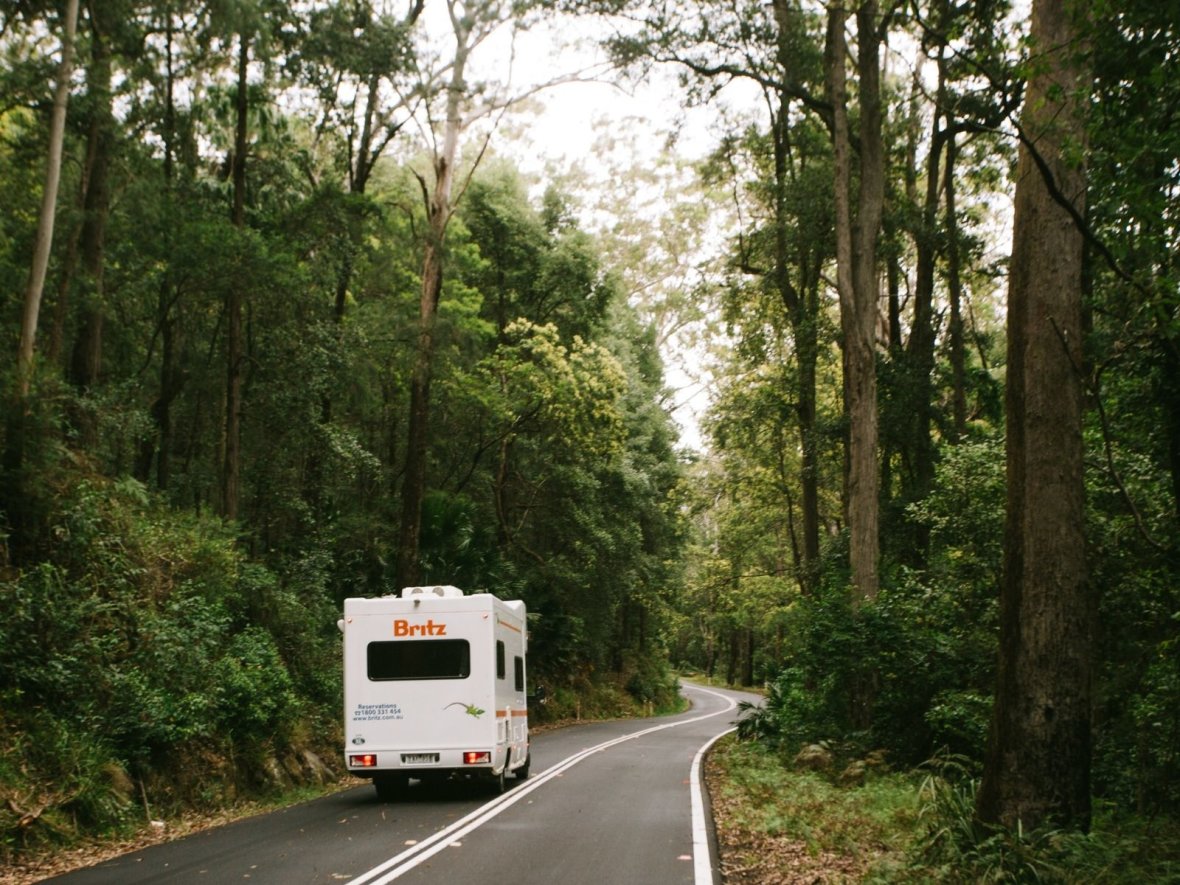 1. Go camping in New South Wales
Hiring a campervan and hitting the road is the ultimate escape when it comes to freedom and adventure. You can see so much more of NSW by travelling the open road and having your accommodation conveniently on wheels because there's no need to limit yourself to one location. And yes, winter is still a great time to go 'camping', as the weather is still relatively settled and in the evenings, it's extra cosy in the camper.
Imagine waking up to the sound of the ocean on the Central Coast, or stargazing in Warrumbungle National Park (the skies are clearer in the winter months). How amazing does that sound?
Discover the best beachside camping spots in New South Wales, and if you want to go completely off the grid - read our guide to free camping in Australia. Don't forget to download our thl road trip app, it helps you find the best camping spots wherever you are.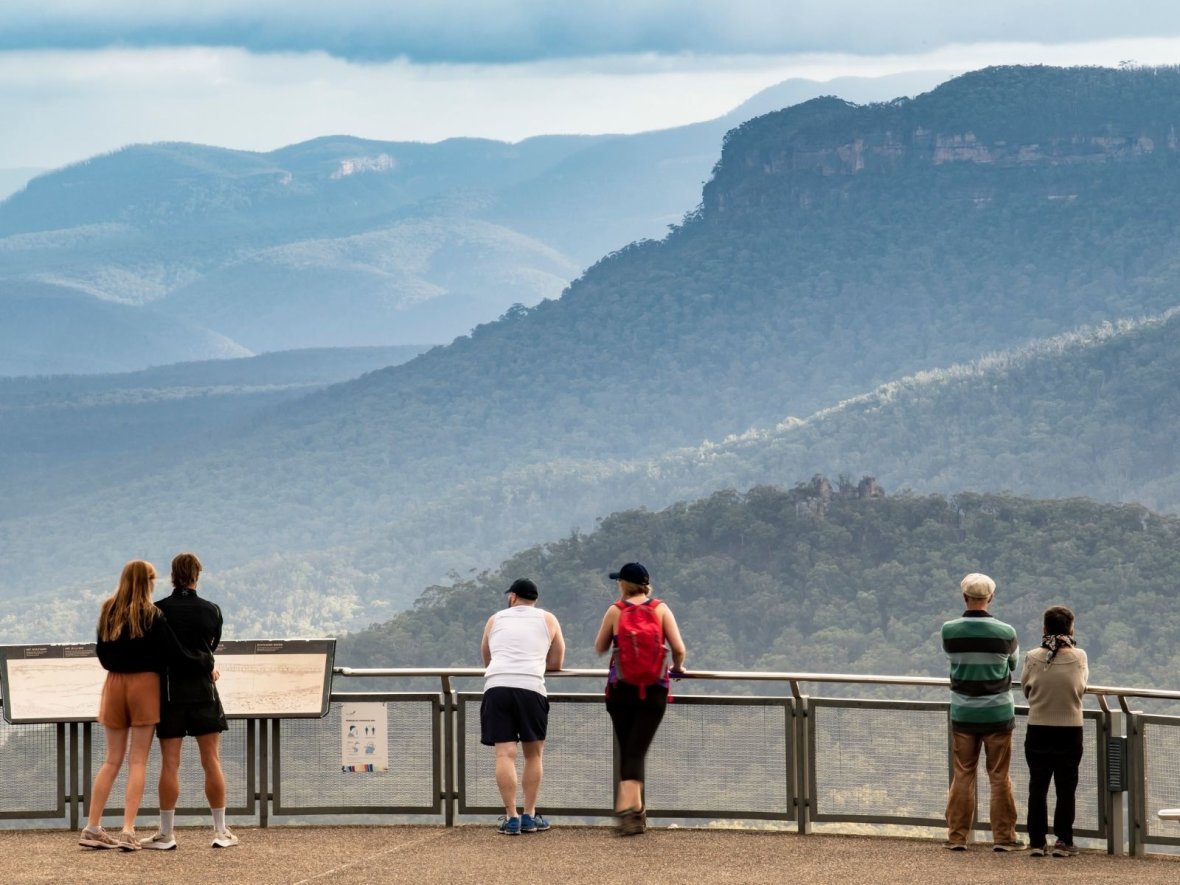 Image credit: Time Out, from Destination NSW Content Gallery
2. Visit the epic Blue Mountains near Sydney
The Blue Mountains, located about a two-hour drive inland from Sydney are nothing short of spectacular. It's a UNESCO World Heritage area and there's a whole list of natural attractions to check out - from the Three Sisters rock formation to the underground world of Jenolan Caves. Test your fear of heights by taking a glass floor cable car across a 270 metre deep gorge in Jamison Valley.
After a day of hiking around the park, a warm soak at the Sparadise Japanese bathhouse is as close as you'll get to heaven on earth.
Need somewhere to stay? Of course - here's a full list of campsites in the Blue Mountains.
3. Explore wine country in Orange, NSW
If tasting some of the best wine in Australia sounds like your idea of the perfect winter escape, head to wine country in Orange.
Around a four hour drive inland from Sydney, its winter food and wine festivals are a 'grape' reason to get yourself there for a holiday. Aside from enjoying a glass or two of the local drop, there's plenty to see and do in Orange. Make sure you visit the Pinnacle reserve lookout to take in stunning vistas at sunset or park up at Cook Park for a picnic - it's a beauty of a spot.
Orange you glad we told you about this best-kept secret? If it's now on your list to visit - here are some of the best campsites near Orange.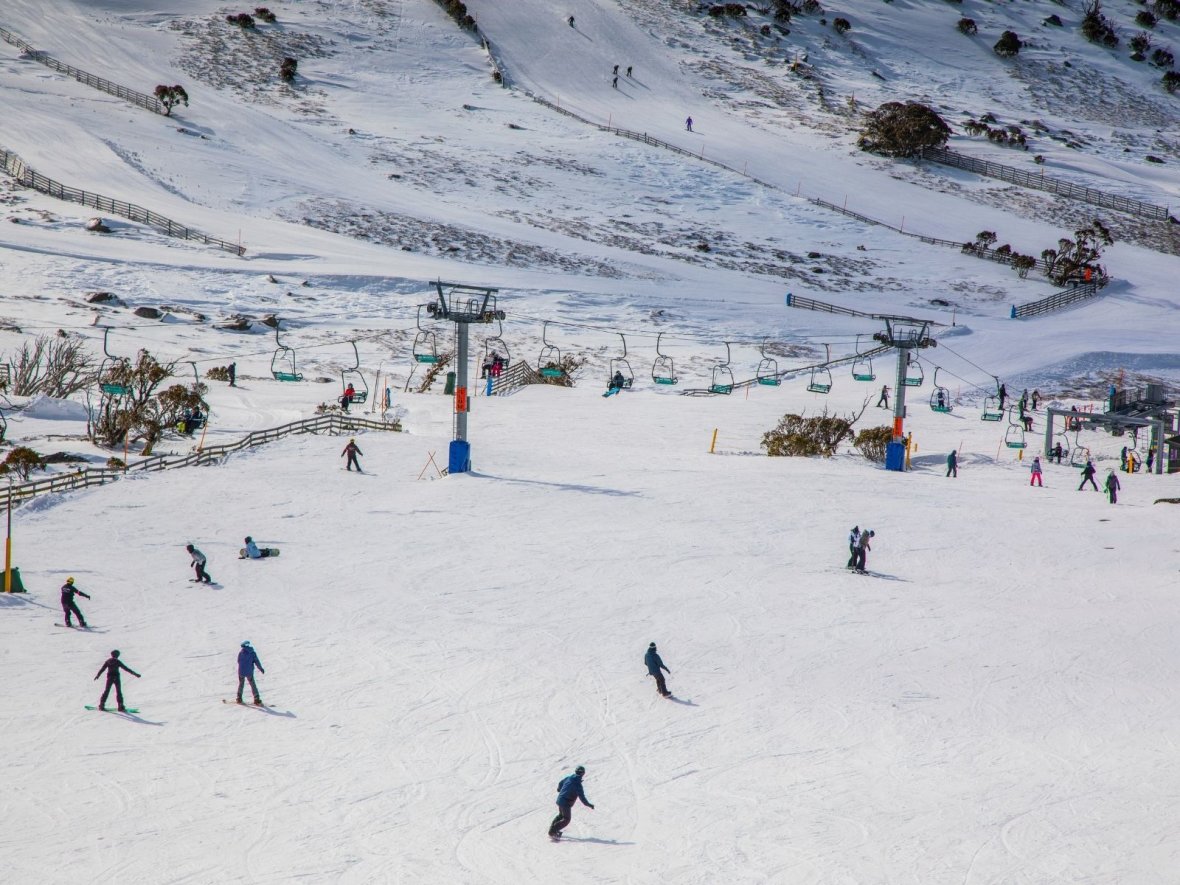 Image credit: Destination NSW Content Gallery
4. Head to the snowy mountains for some skiing or snowboarding
Let it snow, let it snow, let it snow… yes, Australia does get snow, with most of it located in the aptly named Snowy Mountains in NSW. And it sure does make for a nice change after the heat of the summer months. Getting all rugged up for some snow time is an absolute blast, and the facilities at the four ski resorts in Kosciuszko National Park are world-class.
Now comes the hard part - choosing where to stay! The town of Jindabyne has a larger offering of accommodation and other facilities (NRMA Jindabyne Holiday Park is awesome), but staying on the mountain at the Thredbo Alpine Village is perfect if you just want to get up and hit the slopes straight away. Note: Campers are not permitted to drive above the snow line, as they do not come equipped with snow chains. Your best bet is to park up your camper and take a shuttle up to the mountain for some frosty fun.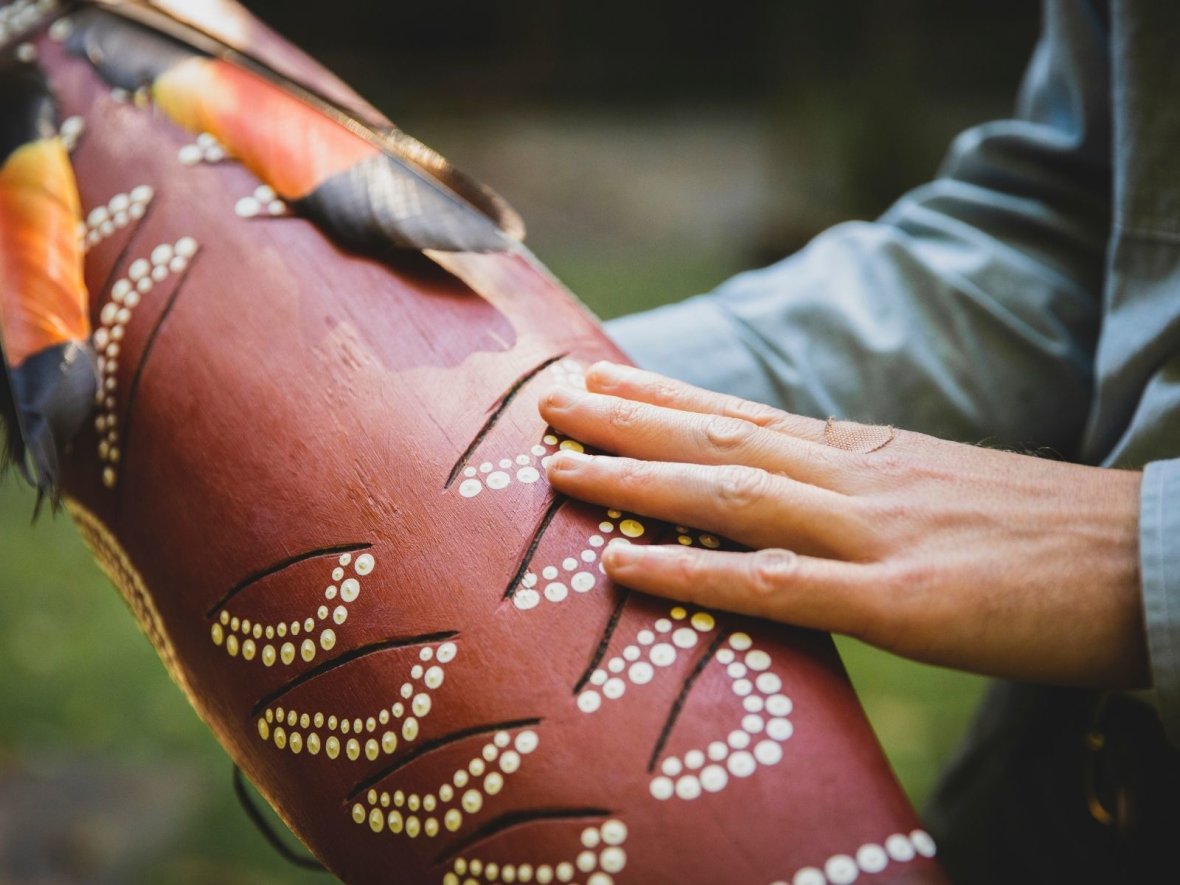 Image credit: Destination NSW Content Gallery
5. Learn about Aboriginal culture in Outback NSW
Want to think outside the box for your next winter holiday? How about swapping your campervan for a camel ride (just for an hour or two of course), and being absolutely wowed by the Mungo National Park? Here you'll feel like you're on another planet as you take in the seemingly never-ending sand dunes, with winter a distant memory.
It's also a place of significance to Indigenous Australians, home to Mungo Lady and Mungo Man - some of the most important humans remains ever found in Australia. And Mungo National Park is also a great place to stay too, with a couple of camping options for campervans.
If you're looking for something even more intrepid, why not hire a 4WD from our Alice Springs branch to go further inland than ever before. It'll be an adventure to remember.
6. Get a cultural fix in Newcastle
Looking for things to do in Newcastle? You'll certainly be spoilt for choice. You could set sail in the beautiful harbour, where you could even see a passing humpback whale as it migrates north. Or park up at Wangi Point Holiday Park and explore the city on foot - it's steeped in history, and also has some amazing street art to check out (perfect for an Instagram post or two).
If you're around in August, and a fan of coffee and chocolate (who isn't?), make plans to attend the Aroma Festival - it'll be a trip highlight for your tastebuds.
7. Do go chasing waterfalls in NSW
Never mind what TLC sang about in the mid-90s - you definitely should go and find yourself a waterfall or two to enjoy this winter in NSW. That's because they have so much more water in the winter months, making them extra breathtaking to behold. And of course, there are beautiful forest walks to get to them.
If you're brave, pack your swimsuit and head to Winifred Falls in Royal National Park south of Sydney, parking up your camper for the night at North Era Campground. Or if you're looking to just stand back and have your mind blown - Wollomombi Falls in Northern NSW is well worth the visit. It's one of the highest waterfalls in Australia, plunging 220 metres to the gorge below and after heavy rainfall, it's next level.
Image credit: Jordan Robins, Destination NSW Content Gallery
8. Spot Humpback whales in Eden, NSW
Eden on the Sapphire Coast of NSW (around 6 hours south of Sydney) is one of the best humpback whale-watching spots in Australia. More than 10,000 pass by Eden between May and early November, migrating north to the Pacific. Spot them from the shoreline vantage points near Twofold Bay, or take your camper on the self-drive Killer Whale Trail to visit historical whaling sites.
When you're not checking out the local wildlife, enjoy everything else this little seaside town has to offer. Try kayaking on the turquoise waters, eating some of the best seafood around (how about a mussel straight off the fishing boat?), or simply sit back and relax, because sometimes you just need to while you're on holiday.
If Eden sounds like a place to visit this winter, you should plan to put your feet up at the Reflections Holiday Park in Eden.
Britz Tip: Whale watching fanatic? Check out the best spots to whale watch in Queensland too!
9. Head to the beach, there are tonnes to choose from
Hitting the beach is a popular summer activity, so can you do it in winter too? Of course you can! The weather, particularly in Northern NSW, can still be reasonably balmy, so there is every possibility you could still get a swim in - without the crowds too! But if you don't fancy dipping your toe in, there is still plenty of sunshine to enjoy and a great coastal walk to be had.
Forster, a coastal town located about halfway between Newcastle and Port Macquarie is a year-round destination for holidaymakers and it's not hard to see why. Jervis Bay is another top beach spot, known for having some of the whitest sand in the world! And you can't go past a visit to the iconic Bondi Beach in Sydney.
If you do decide to 'do' beaches this winter, one of the best parts is beachside camping. There are plenty of campervan parks along the NSW coastline where you can park up and enjoy the view.
10. We're going to the Zoo - you can come too
If wildlife is your thing, then NSW has you covered. There are zoos galore, each with its own special drawcard. Taronga Western Plains Zoo Dubbo is unique in that you can stay overnight. Imagine waking up to see giraffes having their breakfast practically on your front doorstep!
For sea creatures, visit the Dolphin Marine Conservation Park in Coffs Harbour. Here you can interact with the dolphins, meet a seal, check out the turtles and learn all about the incredible marine life that calls Australia home.
Get going with Britz
From a short but sweet 5-day campervan road trip to 12-day trips and beyond, there are many adventures to be had aboard a camper this winter. Check out our popular driving routes and get planning your own New South Wales adventure. Book a Britz campervan today.