Join thousands of fellow campervan travellers
Sign up for our Britz newsletter to receive inspirational travel content and awesome deals, and we'll send you a copy of our Ultimate RV guide!
Thanks
Please confirm subscription in your email.
What is South Australia like?
South Australia is a popular holiday spot for a good reason. It's full of natural beauty, incredible wildlife, world-famous wineries, delectable food and great culture. When you rent a travel van, you can explore these places all the easier, as well as discover your own hidden gems along the way. Many of the top things to do in South Australia are free, adding further to the appeal of campervan hire in South Australia. It truly is the ideal spot for a road trip, and Britz makes campervan rentals easy and stress-free, so you can get out on the road exploring sooner.
Why is spring a great time to visit South Australia?
The weather in South Australia is ideal for van travel. Its Mediterranean climate means it enjoys warm dry summers and mild winters. One of our favourite seasons to explore this great state is in the spring. Between the months of September and November the land is bursting with colours. From the lush rolling green meadows to the bright purple jacaranda trees, there is beauty around every turn. The average daily temperature during the spring time is 21.7, perfect for your campervan road trip. Below we've detailed some of our favourite spots to see and some great experiences to enjoy in each place during the spring. Another bonus is that this time of year is usually a little quieter, so you can discover these incredible places, sometimes even enjoying them all to yourself!
Top places to visit in South Australia this spring
Adelaide
A visit to the vibrant city of Adelaide won't disappoint. Bursting with culture, entertainment, incredible dining options and popular events, there is something to interest everyone in this great city. Their thriving restaurant and bar scene will have you wanting more, and there are gorgeous historical buildings and galleries to see, as well as picturesque beaches to enjoy.
Once you've arrived in Adelaide, it's time to pick up your Britz campervan. The Britz Adelaide branch is conveniently located close to the airport and their friendly staff will be there to greet you with your campervan ready to set off on an adventure. There are so many great things to do in Adelaide, one of our favourite experiences is visiting the Adelaide Botanic Gardens. Nestled in the heart of the city, the Adelaide Botanic Gardens invites you to roam through the magnificent gardens, taking time to explore the beauty that is on show. After wandering through the gardens, you can then stop in at their café to enjoy a coffee and bite to eat, before immersing yourself in the history of the gardens and botany in the on-site museum.
If good food is what you're looking for then you can't go past Africolo. This fun restaurant has a great vibe and delivers up some seriously delicious food! After all this eating and exploring, it might be time to relax at the beach and Henley Beach is the perfect spot. Here you can soak up some warming spring sunshine and watch spectacular sunsets. Once the sun has set, you can stroll from the beach to Henley Square where you'll find a great selection of bars and restaurants to choose from, many with lovely ocean views.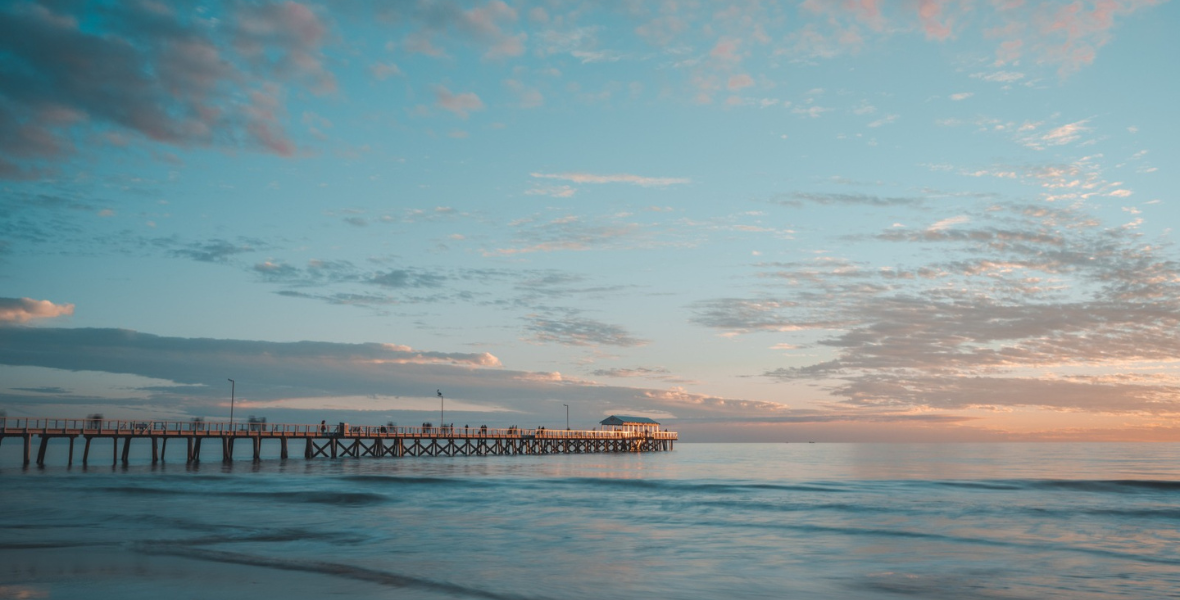 Image Source: South Australia Media Gallery
Mt Gambier
Our 'best places to visit in South Australia' list wouldn't be complete without the addition of the scenic town of Mount Gambier. With its many caves, sinkholes and gardens, it's no surprise why so many people love visiting this town.
Whether you're after an adrenaline rush, or a more relaxed experience, there is something for everyone here. One sinkhole that has to be seen to be believed is Hells Hole. This massive 30m deep sinkhole is filled with striking blue freshwater and offers the opportunity for experienced divers to dive in and discover all that is inside, with a permit. Those who don't dive can still enjoy the sinkhole from above thanks to the wonderful viewing platform. Another great sight to see is the Cave Gardens. This is a large sinkhole that has beautiful cascading gardens surrounding it, as well as several lookout points and a suspended viewing platform. When visiting in the spring, you can expect to see beautiful roses scattered throughout the gardens.
One of the most visited destinations in South Australia are the Tantanoola Caves. These caves, which you can witness with the help of a guide, are 30 m wide and 8m high and are filled with incredible stalactites and stalagmites. Another great cave to mention is the Naracoorte Caves. This world heritage site is a geologically significant area and is a great place to see the abundance of caves and local flora that are on show.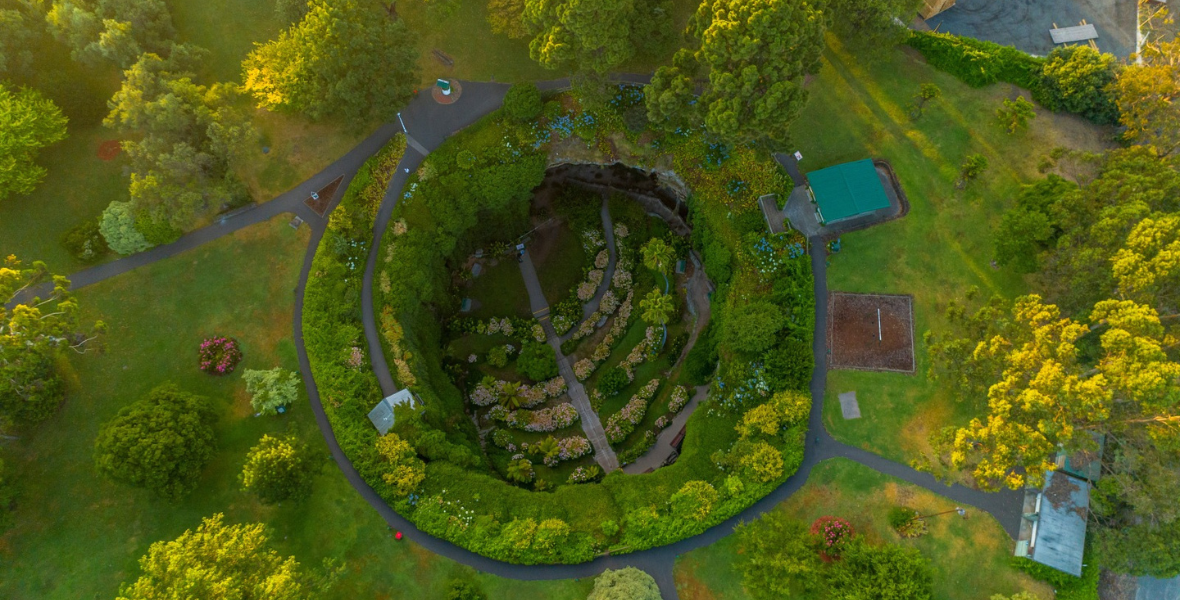 Image Source: South Australia Media Gallery
Clare Valley
There is something uniquely special about the Clare Valley. World famous for producing some of the best rieslings in the world, this area is also home to stunning countryside, great food and spectacular views. With more than 50 cellar doors scattered throughout the area, we thought we would name just a few of our favourites to visit when on your road trip.
Koonowla is a pioneering estate that offers a picturesque setting from their expansive property that is home to stone buildings with an old-world charm, lush gardens and rolling hillside. Come and indulge your senses in their wonderful wine selection that are playful and fruit-forward. Reillys Wines is another great addition to every road trip itinerary and invites you to step into their cellar door and restaurant to enjoy a sample of their estate-grown wines which pair perfectly with their gourmet menu which uses fresh, seasonal and local produce.
Skillogalee Winery and Vineyard is another beautiful setting amongst rolling hills filled with grapes. Here you can taste the range in their cellar door, including their riesling which is recognised as one of Australia's best! Their historic restaurant serves up delicious meals to accompany their wine range, all within an unforgettable setting.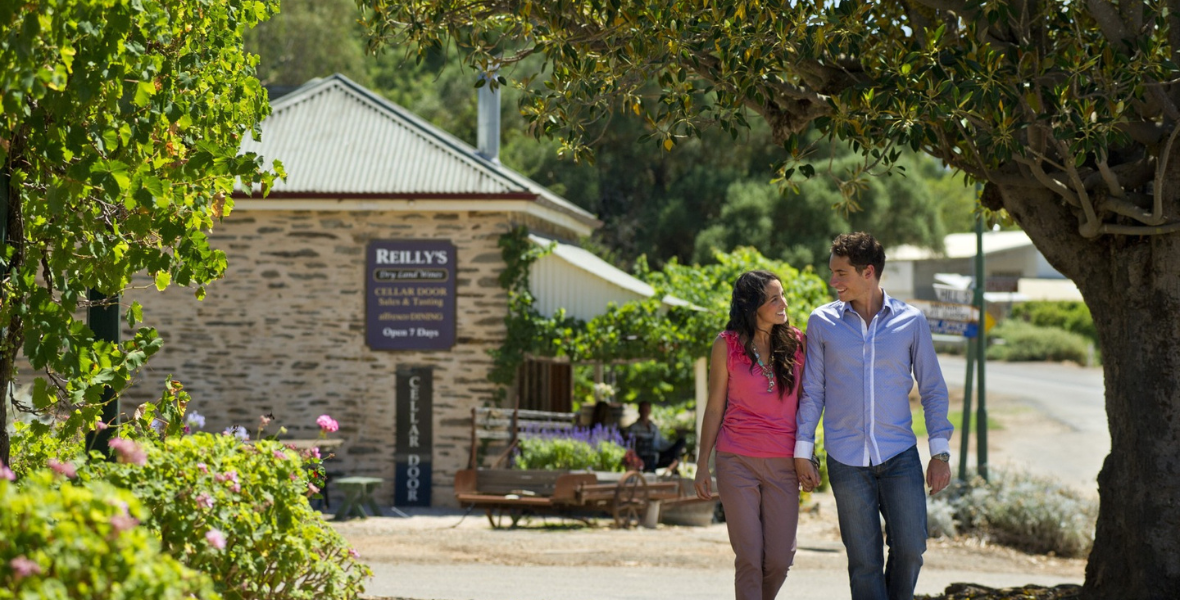 Image Source: South Australia Media Gallery
Cooring National Park
The Coorong National Park is next on our list and is the perfect spot to visit when you feel like being immersed in nature. Here you can go bird watching, boating, kayaking, fishing, camping and bushwalking, meaning there is an activity to suit every type of traveller. This area is home to many significant and endangered flora and fauna and is perfect to visit in the spring time as the native flowers will be in bloom.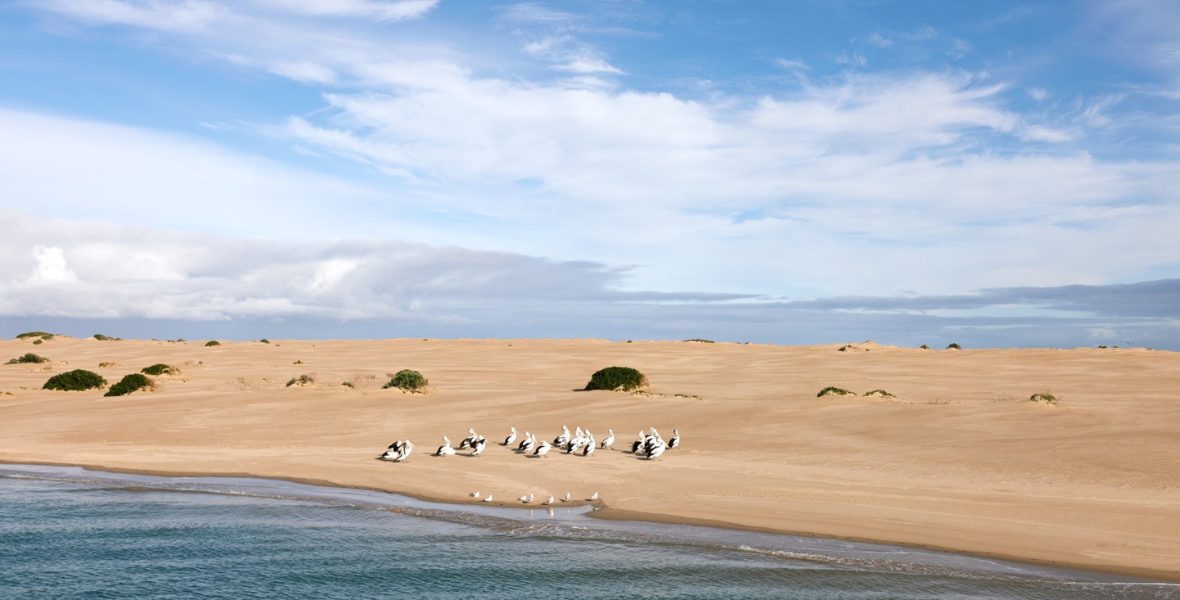 Image Source: South Australia Media Gallery
Eyre Peninsula
Well known for its abundance of wildlife, incredible wine and food and aquatic activities, Eyre Peninsula is the next to hit our list of best places to visit in South Australia in spring.
Whether you're up for shark cage diving, playing with sea lions, watching passing whales or devouring the Eyre Peninsula's sought-after oysters, there is something for everyone here. This area has a huge reputation of being Australia's seafood hot-spot, and their Coffin Bay oysters are probably the most well-known. While here, you can visit Oyster Farm Tours to see where the oysters are farmed and enjoy an unforgettable dining experience as you sit in the water and taste fresh oysters straight out of the sea!
If it's unforgettable experiences you're after then a visit to Calypso Star Charters is a must. Here you can go shark cage diving, swimming with sealions, take a seafood bay cruise, or go for a twilight shark cage dive to really get the adrenaline pumping. When you're ready to enjoy some relaxing time in nature then head to Coffin Bay National Park where you can take in the scenic coastline that features high windswept cliffs, massive dunes, rugged surf beaches and sheltered sandy bays.
Image Source: South Australia Media Gallery
Flinders Ranges
Next on our list of best places to visit in South Australia in spring is the Flinders Ranges. This outback town is home to towering ancient cliffs, deep craters and dusty red roads. There are some incredible things to see and do out here, all of which will make you appreciate the raw beauty of this outback town. While out here we highly recommend treating your tastebuds to a delicious meal at Prairie Hotel. With an incredible modern Australia menu that features feral, non-feral, indigenous and native ingredients, this will be a unique dining experience to remember.
Another great experience to add to your road trip itinerary planner is a walk along the Arkaroo Rock trail. This 3.1km circuit trail is a moderate hike that is full of beauty and wonder. It's a significant cultural site and leads walkers to a rock shelter where Aboriginal rock paintings line the walls. If a little step back in history is on the cards then a tour through the Blinman Mine is a must! You'll enjoy a unique underground experience where you'll journey into the heart of an historic copper mine. Thanks to the innovative sound and light system, visitors will learn about the history of mining in Blinman and about the lives of the miners and their families.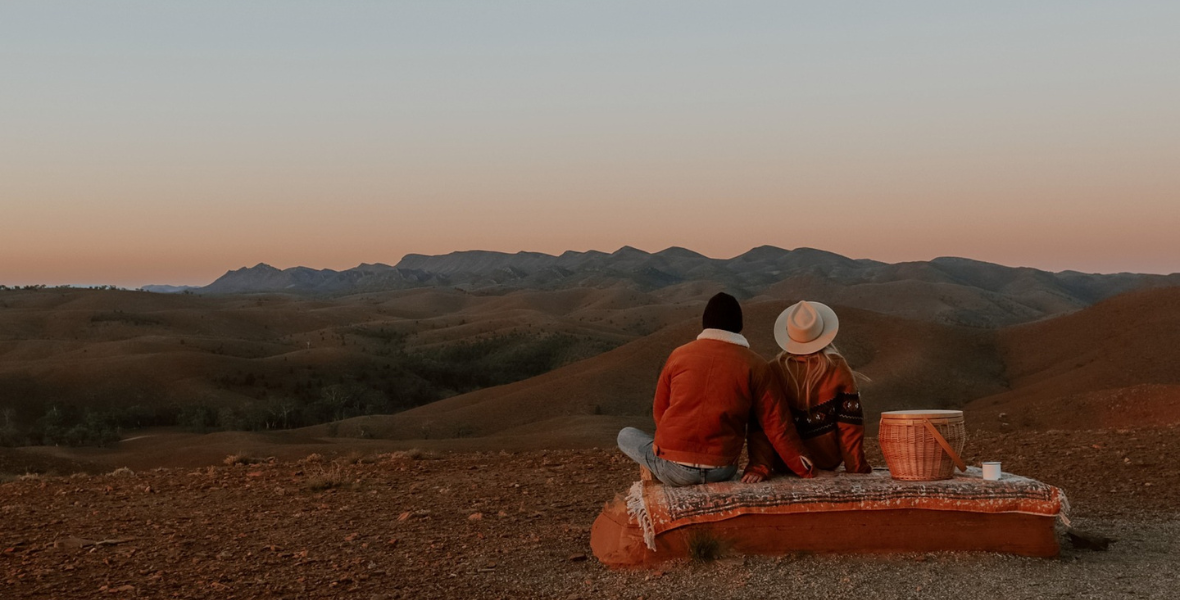 Image Source: South Australia Media Gallery
Barossa Valley
Ahh the Barossa Valley, with its picturesque views and award-winning wines, it's no surprise why so many people fall in love with this area when they visit. From spectacular wineries, distilleries and charming cellar doors to farmers markets, scenic country drives and national parks, there is something for everyone here. Chances are you've tasted or at least heard of Yalumba Wines. This incredible winery, which has been operating for more than 170 years, is well-known for their shiraz, as well as their grenache, cabernet sauvignon, riesling and semillon. We highly recommend stopping in and tasting their range!
Those looking for a fine dining experience while visiting the Barossa Valley are going to want to book into The Louise. With an emphasis on seasonal, fresh and locally grown produce, they craft a contemporary menu that is matched perfectly with local Barossa wines. After all that wining and dining it might be time to head into nature and you'll have some great national parks to choose from. One such park is the Para Wirra Conservation Park which has some great walking trails and picnic spots. Home to an array of wildlife, it's also a great park to spot emus, kangaroos, bearded dragons and birds.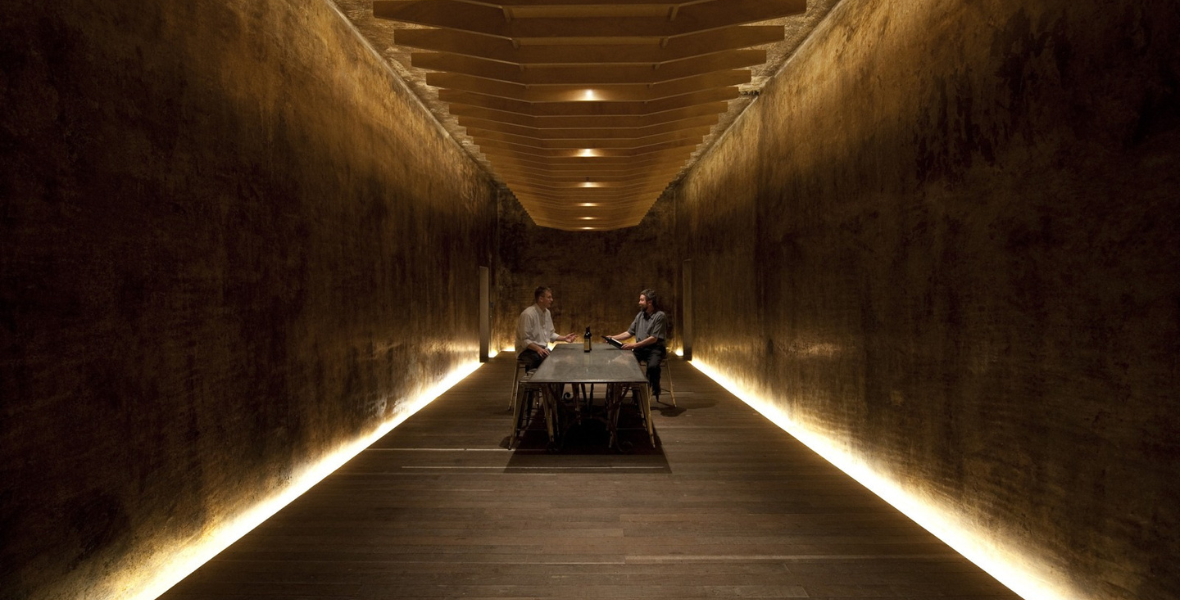 Image Source: South Australia Media Gallery
Murray River
The Murray River is one of the world's longest navigable rivers that stretches from the mountains of the Great Dividing Range in north-eastern Victoria all the way to near Adelaide in South Australia. Home to an array of fish, reptiles, mammals and birds, this spectacular river is a must-see! There are a few special ways in which to experience the Murray River, one of which is to jump in your Britz campervan and follow the river along, taking in the changing landscapes and enjoying the picturesque scenery as you go along.
Another great experience to be had is to go on an Aboriginal tour that will be an educational and engaging way to learn about the history of the area and discover old Aboriginal artifacts such as canoe trees, fish traps and boundary markers. Of course you can also enjoy many water activities along the river such as kayaking or water skiing, or you can take a cruise with Murray River Cruises where you will learn all about the river, whilst aboard a beautiful boat serving delicious food.
Yorke Peninsula
Last on our list of best places to visit in South Australia in spring is the breathtaking Yorke Peninsula. With pristine coastline, gorgeous beaches, stunning national parks and endless activities to enjoy, this is a great spot to go on your Australian road trip. A great way to get a good view of the area is to do the Walk the Yorke trail. This trail will guide you through samphire flats and mangroves, through native bushland and along rugged coastline beaches. There are trail markers along the way, as well as bench seats and picnic spots to truly make this a wonderful nature-filled experience.
Those searching for an educational activity are going to want to visit the Moonta Mines Museum. Here you'll learn about the history and culture of the area thanks to the captivating displays on show. After all of this exploring, it might be time to quench your thirst, and one wonderful spot to do that is the Watsacowie Brewing Company. This microbrewery and tap house invites you to come and taste the local brew and enjoy a great time with delicious food and live music.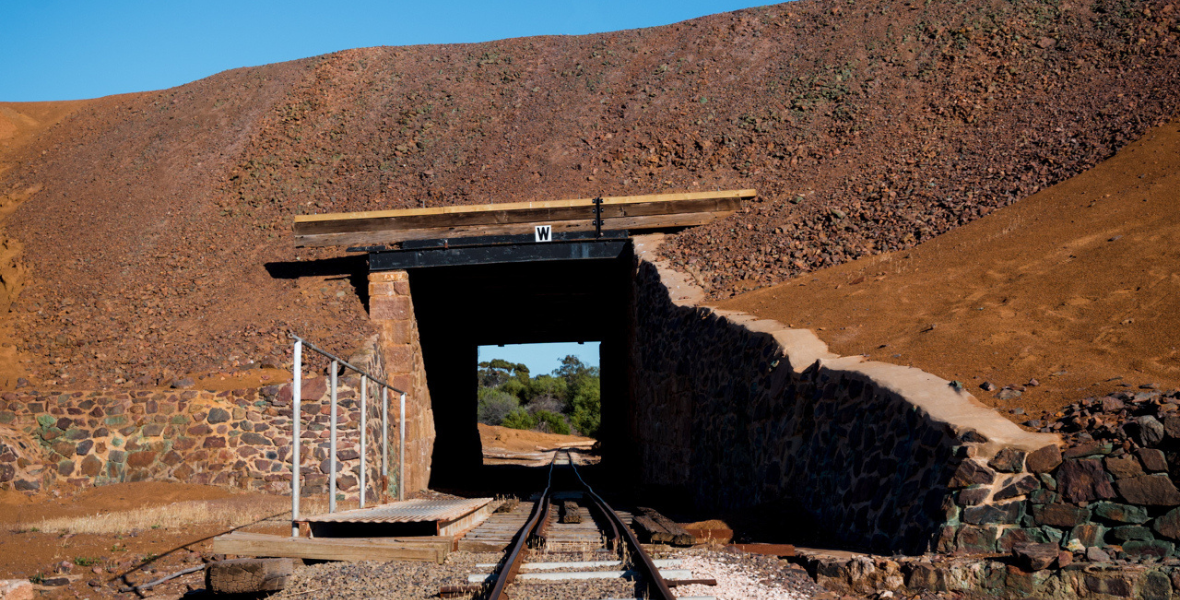 Image Source: South Australia Media Gallery
Ready to explore South Australia this spring?
We hope that this list of best places to visit in South Australia in spring has motivated you to get planning. This part of Australia is full of so much beauty, history, nature, wine and food. There are so many experiences to be had here and we can't think of a better way to explore the area than in a Britz campervan.
So if you're ready to hit the road, then make sure you book your Britz campervan online. You can then pick up your campervan from the Britz Adelaide branch, before hitting the road on your adventure! Be sure to check out the deals page before you book, as well as the Britz travel blog to get even more great inspiration for your next trip!