Join thousands of fellow campervan travellers
Sign up for our Britz newsletter to receive inspirational travel content and awesome deals, and we'll send you a copy of our Ultimate RV guide!
Thanks
Please confirm subscription in your email.
For our first 15 years of camping holidays we slept in a tent – braving bad weather, cramped conditions and nighttime dashes to the bathroom. But when our trusty tent finally split at the seams around the same time our car was going kaput, we hit upon a genius idea: to buy a campervan. We quickly realised that the campervan road trip is the ultimate way to travel. Here are just a few reasons why.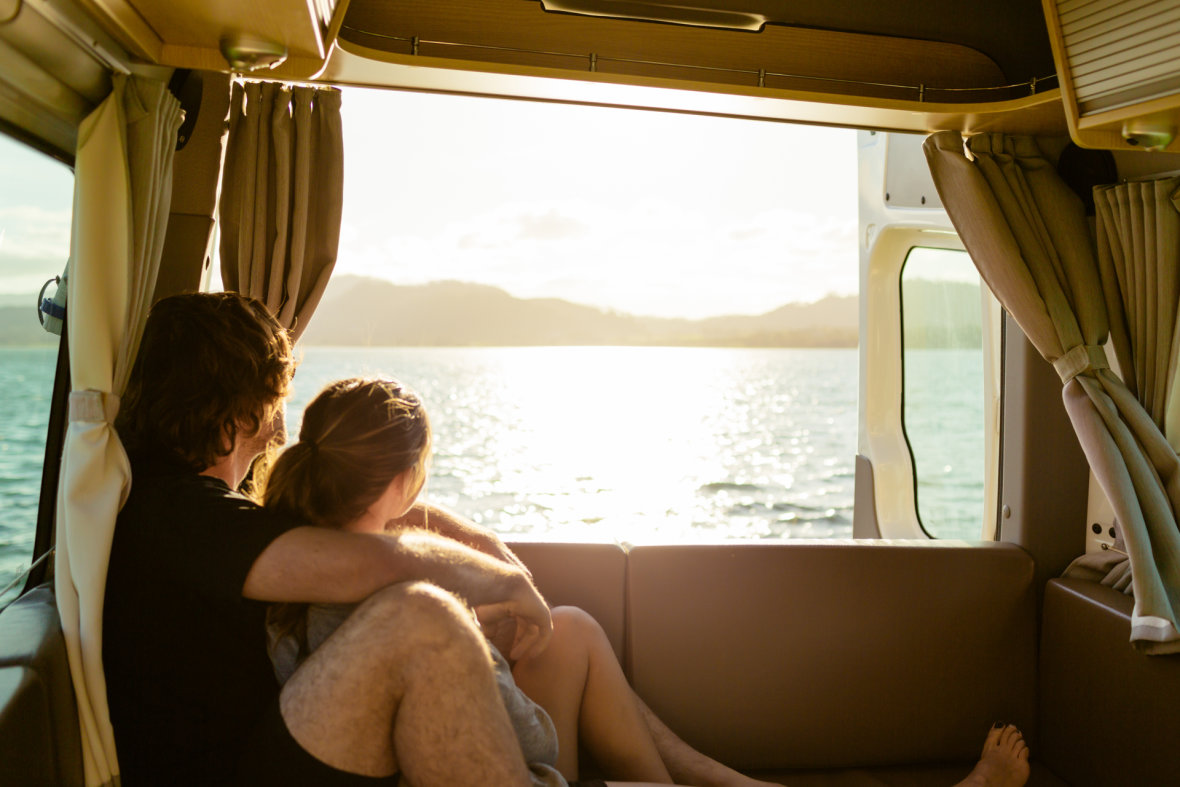 1. Roam free No other method of travel offers such freedom, with a campervan affording almost the same reach as a motorcar with the convenience of your own 'home' on board. Outside of the busiest spots in peak season, campsite bookings aren't required, allowing you to follow a flexible campervan route at your own pace.
2. Camp in beautiful places There are thousands of vehicle-accessible campsites in Australia – most in picturesque locations – ranging from basic council camps and state parks to groomed holiday parks with facilities galore. There are also plenty of designated freedom camping spots.

3. Immerse yourself in nature Between golden sunrises and fiery sunsets, bright days and dark nights illuminated by the moon, stars and campfire, the sound of wind in the trees and rain on the roof, the smells of eucalyptus and seaside saltiness… Few other forms of travel offer so much daily interaction with the natural world.

4. Travel with happy little campers Bring your youngsters along for the ride with the security of Britz's child seats. The kids will not only love the ice cream, playgrounds, and new places to explore, they'll likely find other campsite buddies to have fun with.

5. Be social Children needn't be the only ones making new friends. Australian campsites are famous for their conviviality and communal spirit – striking up a conversation takes little more than a linger around the barbecue or other shared area.

6. Enjoy home comforts Between your well-equipped campervan and fully serviced holiday parks, you'll have all vital conveniences such as heat, light, a comfy bed and a hot wash for your laundry. Britz campervans are so economically configured and well equipped that your wee home on wheels will feel, well, homely!

7. Eat fresh and well Having your own kitchen on board makes mealtimes a pleasure, whether it's stopping for a quick cuppa at a picturesque rest area, or whipping up a picnic from produce bought at a farmers market. Not only does this offer a seasonal and healthy taste of the country, it means you'll be dining inexpensively, too.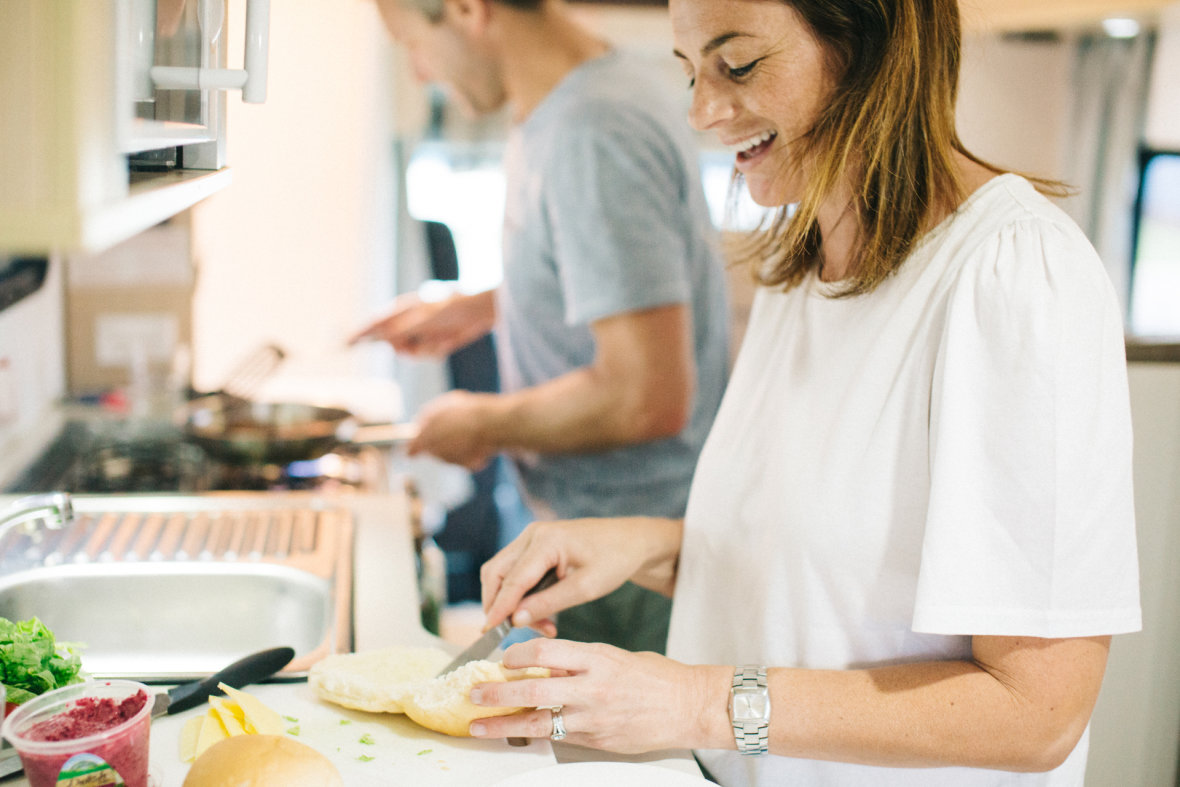 8. Stretch your holiday budget Making the most of your campervan kitchen is a great way to stretch your holiday budget. Staying at a mix of freedom or scenic reserve camps as well as holiday parks will also keep your costs down, as will taking advantage of Britz's early booking discounts, long-hire rates and other special promotions.

9. Enter cruise mode Enjoy a hassle-free Australian campervan road trip with Britz's late model, fuel-efficient vehicles, which are surprisingly easy to drive. Highways are well maintained, country roads are generally very quiet, and towns are campervan friendly with plenty of easy parking.

10. Allow for surprises On a Britz campervan road trip, getting there is more than half the fun. Follow your nose down roads less travelled to encounter the unexpected – a waterfall walkway or deserted beach, a small-town museum or historic site with interpretive displays. Slow down, relax, and make room for a little serendipity.