Join thousands of fellow campervan travellers
Sign up for our Britz newsletter to receive inspirational travel content and awesome deals, and we'll send you a copy of our Ultimate RV guide!
Thanks
Please confirm subscription in your email.
For those looking to rent a van to travel and explore Australia, the east coast of Australia is a popular road trip route. Starting in Sydney, this road north will take you through some of New South Wales' most iconic natural beauty and coastal experiences. Spend your days wandering along NSW's pristine beaches, hiking through parks and reserves, meeting native animals during wildlife encounters and enjoying the very best cuisine this coastline has to offer on your way to Byron Bay.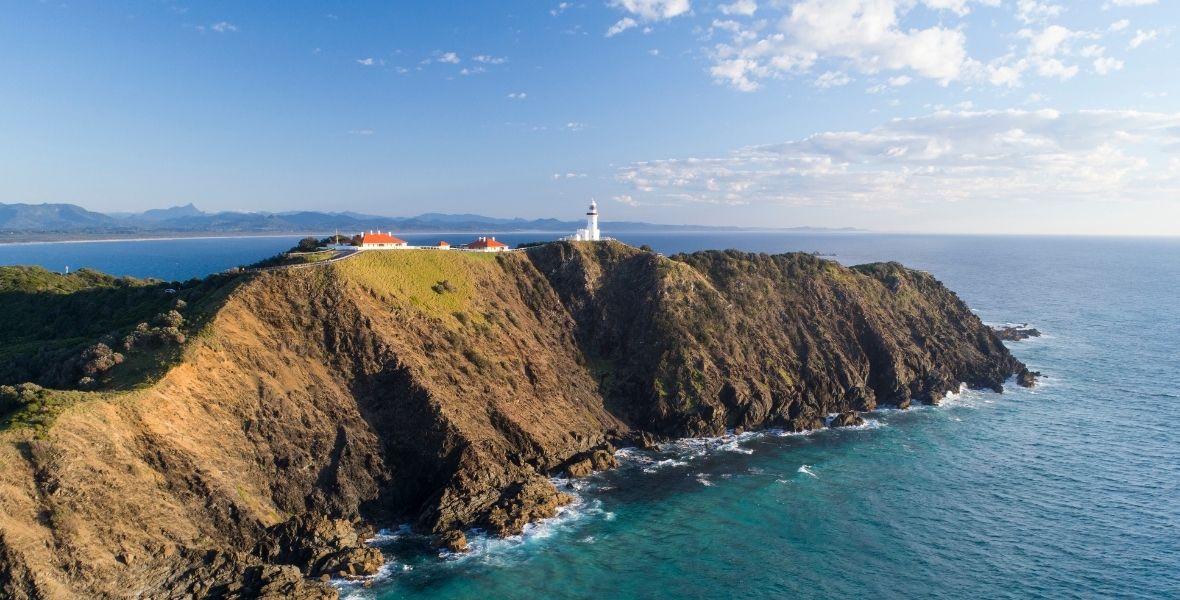 Image Source: Destination NSW Content Library
The weather on the New South Wales coast
The Australian weather along the coast between Sydney and Byron Bay typically trends along four seasons with warm summers and cooler winters. The average temperature in summer is between 16°C and 24°C. In winter, you can expect sunshine days and cooler nights, with the occasional rainy day and average temperatures between 7°C and 17°C.
What to pack for a trip on the New South Wales coast
It's important to be prepared when considering what to pack for your big road trip. Here are some necessities:
Light layers of clothing. In winter, you may need to layer up in the evening
Sun protection. Even on the days when it's not sunny, you can still get burnt. So come prepared with SPF 50+, sunglasses, and a wide-brimmed hat
Beachwear. There are plenty of beaches to visit, so be sure to bring beach tents, towels, swimming attire, a surfboard if you have one, and a cooler/esky
Outdoor gear. You'll have plenty of outdoor activities to enjoy, from hikes to spotting wildlife and wandering through the quaint towns
For more advice on packing, read our in-depth guide to packing for your campervan trip.
12 of the best Sydney to Byron Bay road trip stops
With so many coastal and hinterland towns to discover, we have chosen the 12 best Sydney to Byron Bay road trip st ops.
1. Parramatta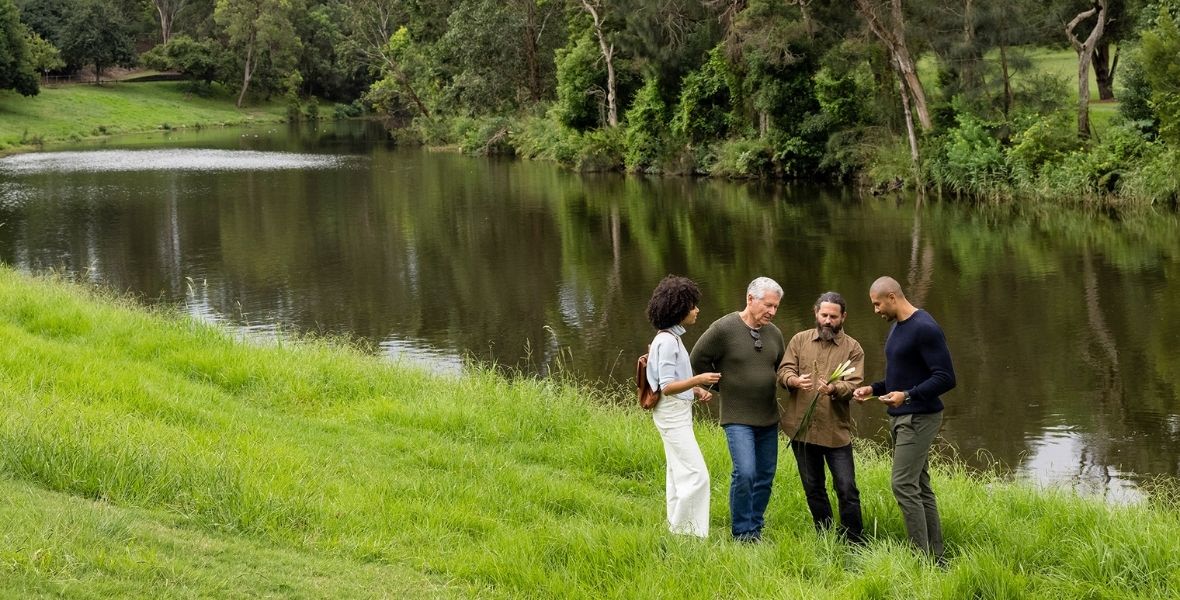 Image Source: Destination NSW Content Library
Parramatta is a multicultural hub of lifestyle, business, and heritage located in the Greater Western Sydney suburbs. Parramatta's riverside beauty and colonial sites make it one of the top things to do in Sydney.
Check out Lake Parramatta Reserve
Parramatta Reserve is the perfect afternoon picnic location. Here you can spend an afternoon:
Swimming in the lake
Renting a paddleboat from Parramatta Rowboats
Bushwalking in this slice of nature in the outer Sydney suburbs
Visit the historic Elizabeth Farm
Elizabeth Farm is one of the oldest homes in Australia and now lives on as an immersive living house museum with a re-created 1830s garden. While you're here, be sure to:
Wander the gardens
Enjoy a picnic
Explore the museum
Wander Parramatta Park
Parramatta Park is the perfect place for an afternoon picnic or enjoying the range of activities on offer:
Parramatta is filled with plenty of family-friendly activities, making it the perfect first stop on the way out of Sydney.
2. Terrigal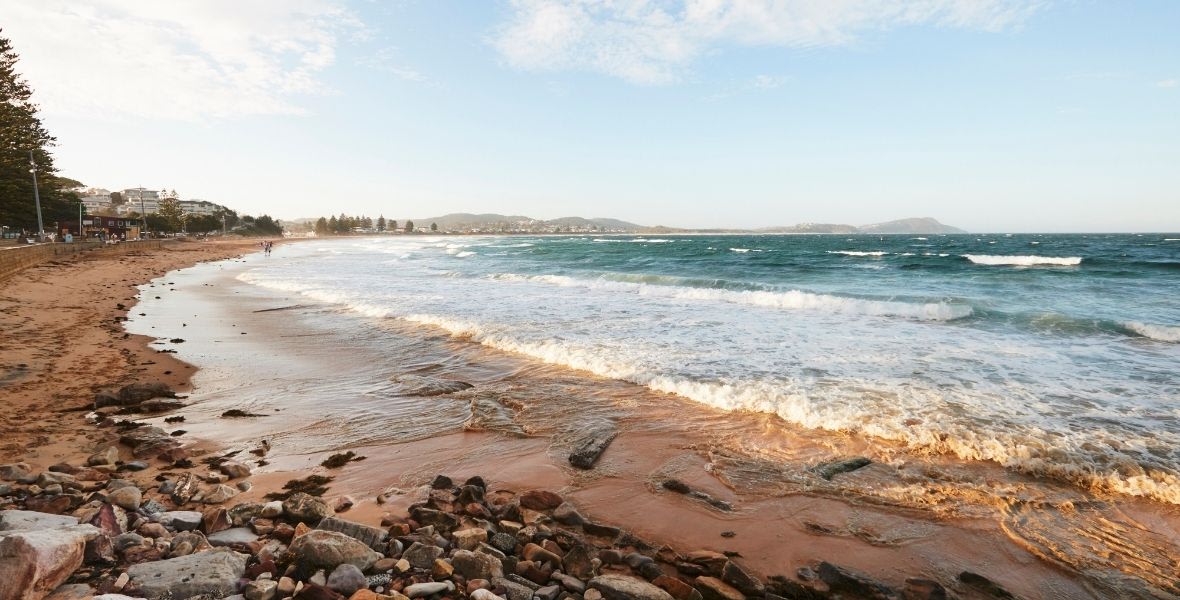 Image Source: Destination NSW Content Library
The next must-see stop on a road trip toward Byron Bay is the coastal town of Terrigal. Famed for its beautiful beaches, top surf breaks, and laid back village-style charm and eateries, there is plenty to do in this part of NSW.
Hit the surf or watch the locals
Terrigal is a great spot for surfing. Never tried? No worries. This beach has a very beginner-friendly break and offers surfing lessons for all levels. Alternatively, grab a coffee from a local cafe, and watch the locals show off their talents.
Visit the Marine Discovery Centre
Central Coast Marine Discovery Centre is the perfect kid-friendly day out. Spend a day exploring the aquarium, participating in workshops, as well as a host of other activities, including colouring, painting, puzzles and more.
Visit Terrigal Beach House
Terrigal Beach House is located in the heart of Terrigal. This vibrant beachside bar and restaurant is the perfect location to enjoy an afternoon drink and feast on the locally sourced seasonal menu while taking in the stunning beach views.
Terrigal is bustling with coastal charm you don't want to miss.
3. Newcastle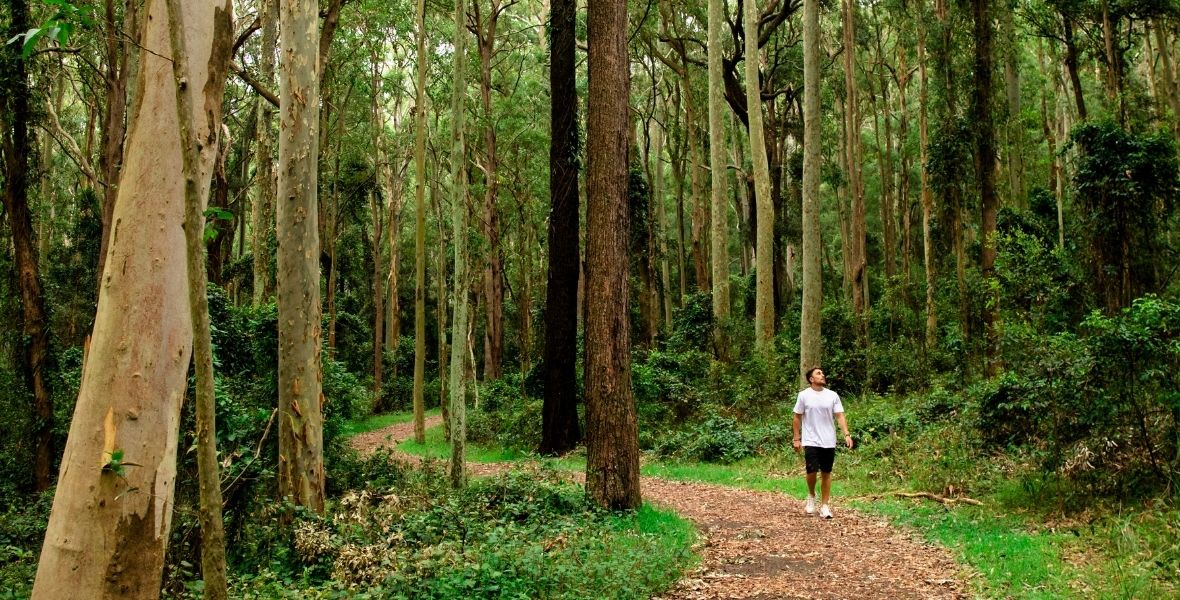 Image Source: Destination NSW Content Library
Newcastle is situated on the east coast of NSW, only 2.5 hours north of Sydney. Come here to explore the breathtaking coastline, working harbour, and thriving cafe scene. Summer months by the beach are beautiful, but Newcastle is also a great winter holiday destination and the perfect place to see the whale migration.
Check out the arts at the Lock-Up
The Lock-Up is an 1800s police station that has been transformed into a contemporary art space. Step into this multidisciplinary space to experience the works of local and international artists alike.
Visit Blue Gum Hills Regional Park
Blue Gum Hills Regional Park is the perfect family fun day out amongst the native bushlands. Some of the best things to do include:
Wander the maze
Go mountain biking
Do the high ropes course
Enjoy a picnic
Wander Blackbutt Reserve
Located on 182 hectares of natural bushland and eucalypt forests, Blackbutt Reserve is the perfect opportunity to immerse yourself in nature. With a collection of peaceful picnic areas and a diverse range of ecosystems, there is plenty to do:
Spotting native birds and koalas
Checking out a reptile show
Explore the wildlife exhibits
Visit the historic Miss Porter's House
Step back in time with a visit to Miss Porter's House. This living house offers a rare snapshot into the 1900s lifestyle, featuring 100-year-old collectables, stencilled ceilings and historic gardens.
Newcastle is the perfect stop-off on your east coast Australia road trip all year round.
4. Port Stephens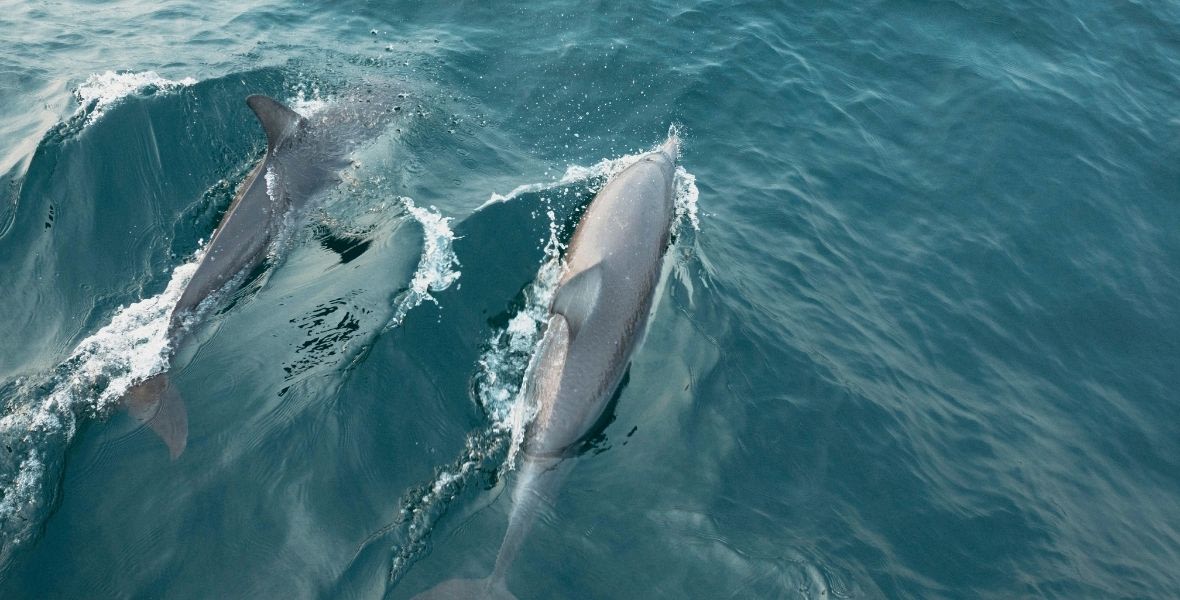 Image Source: Destination NSW Content Library
Just north of Newcastle is Port Stephens - a thriving hub of natural Australian attractions and experiences. Here it's all about the sea. Swim in the ocean, eat the seafood and sandboard down the dunes.
Swim with the dolphins
If you have ever dreamed of swimming with wild dolphins, this is the place to do it! Join a tour where you can submerge yourself into the vibrant marine highway and swim alongside these intelligent creatures.
Visit the Worimi Conservation Lands
Worimi Conservation Lands are the largest mobile sand dunes in the southern hemisphere. There are plenty of activities to choose from:
Go driving or sandboarding on the sand dunes
Go fishing
Enjoy a family day on the beach
Top tip: there are no public toilets or water provided, so it's worthwhile having a self-contained vehicle when visiting here.
Admire the marine life at Irukandji Shark Encounters
Experience the real nature of sharks, rays and other animals of the sea at the Irukandji Shark Encounters. If you're feeling brave, you can enter their world in the sheltered pools, or simply stand at the water's edge and observe them from above.
Visit Tomaree National Park
Settle in for a relaxing weekend at Tomaree National Park. Immerse yourself in the ancient landscape, meet the local wildlife or simply kick back and relax by the beach. Some of the best things to do here include:
Get in some pampering at The Wellness Path
Treat yourself to a spa day at The Wellness Path in Nelson's Bay. Restore your skin, body, and soul with their extensive list of holistic spa packages.
Take in the scenery at Gan Gan Hills Lookout
Ever dreamed of taking out a jet ski for the day but don't have the experience? Nelson Bay Jet Ski Hire is one of the few places in NSW where you can hire a jet ski without a licence or experience. Explore the bay on your own, or ride with a friend - it's up to you!
Port Stephens and the surrounding areas are a water lover's dream!
5. Forster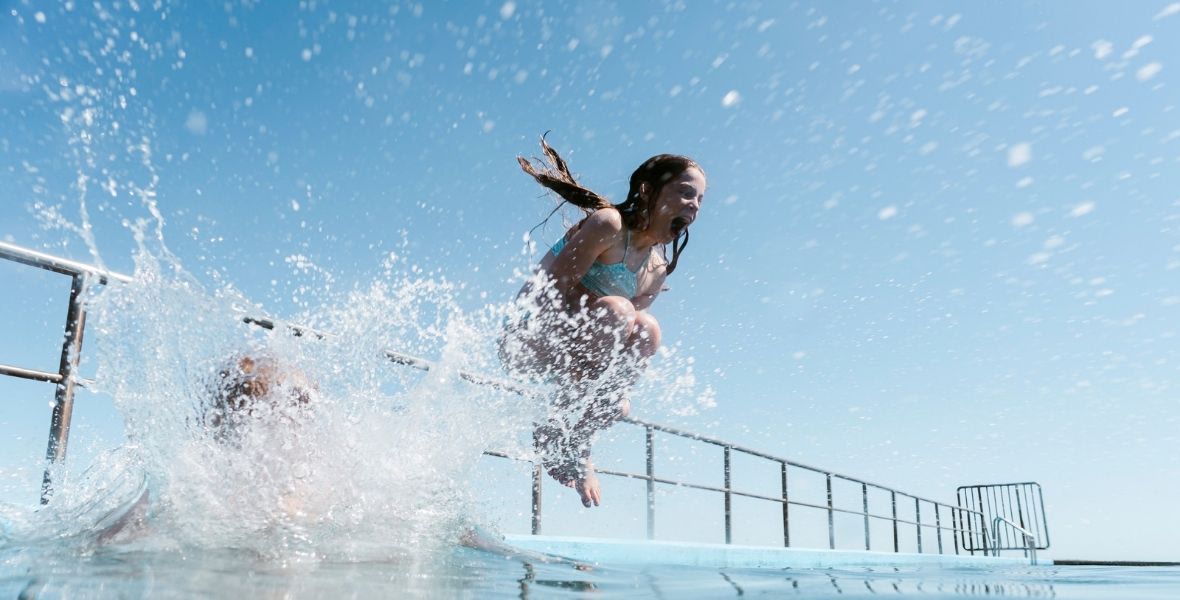 Image Source: Destination NSW Content Library
Forster is the twin town to Tuncurry, surrounded by Wallis Lake on one side and the Pacific Ocean on the other. Its location, nestled amongst these large bodies of water, makes this the perfect aquatic adventure destination.
Head out for a snorkelling tour adventure
Dive Forster at Fisherman's Wharf is a tour operator that offers snorkelling tours, diving courses as well as SCUBA dive trips. With some of the best grey nurse shark aggregation sites off the shores, this is the perfect location to meet the underwater wildlife roaming these shores.
Buy yourself some locally made bush leather goods
Stop by Able Leather to explore their extensive range of leather goods. With anything from bags, pouches, belts and more, they have something for everyone.
Hire a clear bottom kayak
Experience marine life like never before with a Crystal Clear Kayak Hire from Great Lakes Luxury Boat Hire. These transparent kayaks give a vibrant look into the marine world below without having to dip a toe in the water. These can be mounted with additional seats and so are a great family-friendly day out on the water.
This aquatic wonderland is a must-see on a road trip up the east coast of NSW.
6. Port Macquarie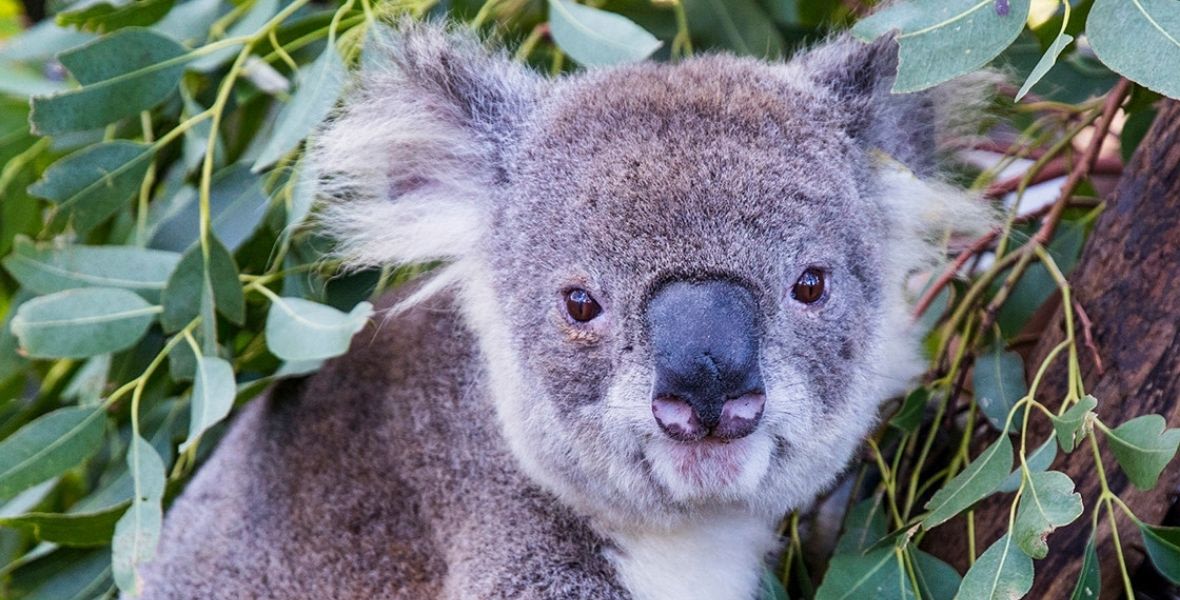 Image Source: Destination NSW Content Library
Port Macquarie boasts 17 gorgeous beaches and is home to one of the east coast's most spectacular coastal walks. But there is plenty more to explore.
Hire bikes to explore the area
With so much beauty to explore, what better way than by bike! Boomerang Bike Hire offers a vending machine-style bike rental experience. Pay at the station on Clarence Street, choose your hire period, sign the waiver, and presto! Grab your bike and you're off exploring.
Visit the Koala Hospital
Spend a day at the Port Macquarie Koala Hospital to learn more about these native animals on a self-guided outdoor experience.
Explore Timbertown
Timbertown is a historic village designed to transport you back in time to the late 1800s to early 1900s period. This little town is filled with things to do, including:
Ride the steam train
Visit the Timbertown Winery
Go out on paddle boats
Meet the village blacksmith
There are so many bucket list experiences to be had in Port Macquarie.
7. Kempsey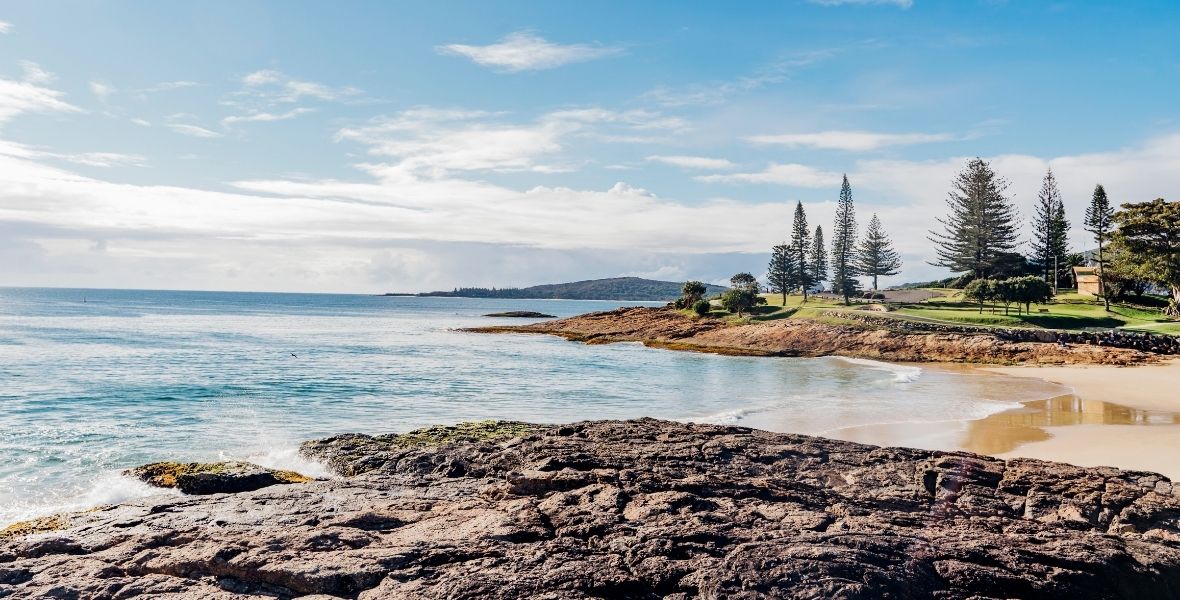 Image Source: Destination NSW Content Library
Kempsey is a historic country town set on the banks of the Macleay River. Surrounded by farmland, national parks, and filled with beautiful colonial architecture and boutiques, it's got a little something for everyone.
Visit Horseshoe Bay Beach
Horseshoe Bay Beach is a popular sheltered beach surrounded by pines. Take advantage of the camping areas, picnic spots and barbeques for an afternoon out with the family.
Wander Kempsey Museum
Explore the history of the Macleay Valley at Kempsey Museum. Walk through the collections of historical artefacts, library and record room, as well as the photography section in this small town museum.
Take in the view from Yarriabini Lookout
A visit to the Kempsey region wouldn't be complete without a stop at the Yarriabini lookout. Soak up the magical coastal views as you drive to the summit of Mount Yarrahapinni.
Once you have finished exploring this beautiful slice of the NSW coast, it's time to continue north!
8. Nambucca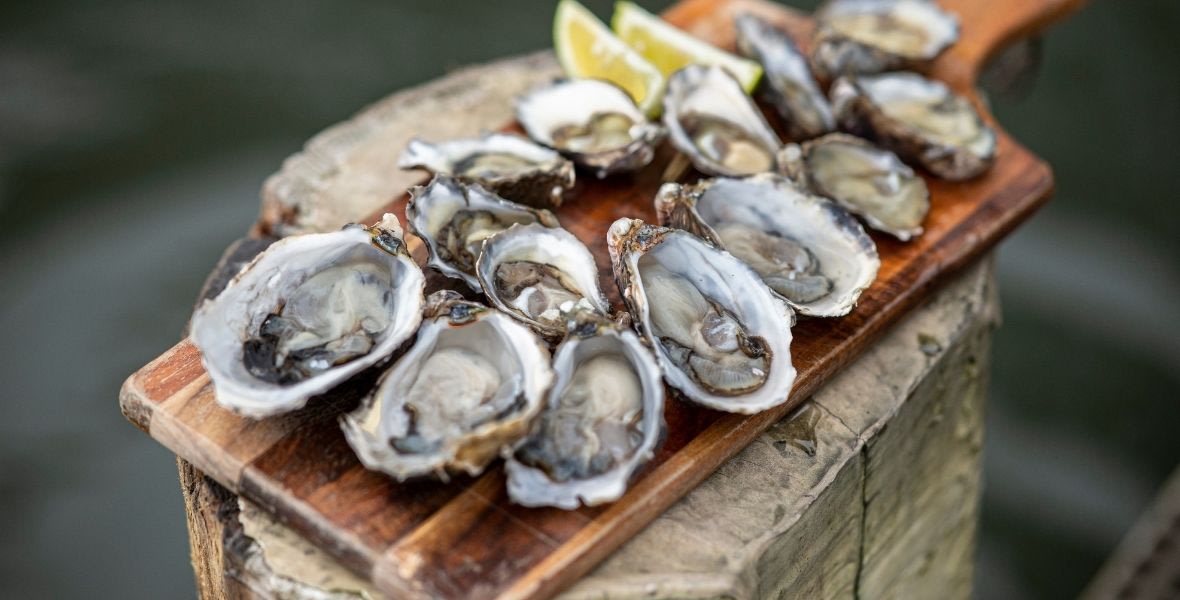 Image Source: Destination NSW Content Library
Nambucca is a relaxed seaside town surrounded by natural beauty and oysters galore.
Visit Gaagal Wanggaan National Park
Gaagal Wanggaan (South Beach) National Park is the perfect setting for a day filled with kayaking, swimming, boating and fishing. And with campsites available, it is the perfect park-up for a drive up the east coast.
Indulge in the local oysters
Head to the Nambucca Oyster Company to feast on the Sydney red rock oysters that flourish in the Nambucca River. Renowned for their creamy taste, they are likely to be some of the best oysters you have ever tasted!
Check out the art along the V-wall
Learn the lessons of the travellers that have come before you at the V-Wall Outdoor Gallery in Nambucca Heads. Stroll along the break wall to read the many inspirational words painted on the rocks.
9. Coffs Harbour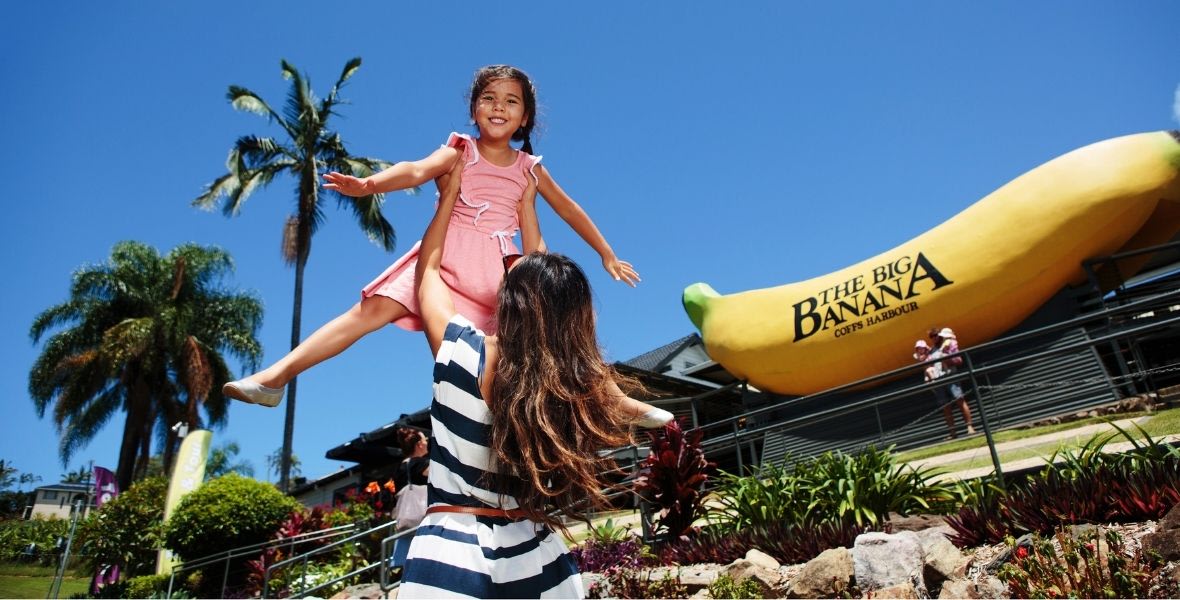 Image Source: Destination NSW Content Library
Coffs Harbour is a hub of stunning beaches, bushwalking and Big Banana fun. It is bound to be a memorable destination for the whole family.
Enjoy the rides at the Big Banana Fun Park
While many of the 'big' Australia attractions are giant statues prime for a photo opportunity - the Big Banana is so much more. Some of the top attractions include:
Laser tag
Water park
Toboggan
Ice skating
Giant slide
Mini golf
Visit the botanic garden
Spanning over 20 hectares, the Coffs Botanic Garden is a great place to retreat into nature. Wander through the wide paths lined with natural forest, mangroves, as well as exotic plants.
Check out Butterfly House
The Butterfly House captures the magic of hundreds of live Australian butterflies under one roof. Roam through this indoor subtropical rainforest and take the opportunity to learn about these delicate creatures.
These are just a few of the bucket list Australian attractions on offer in Coffs Harbour.
10. Grafton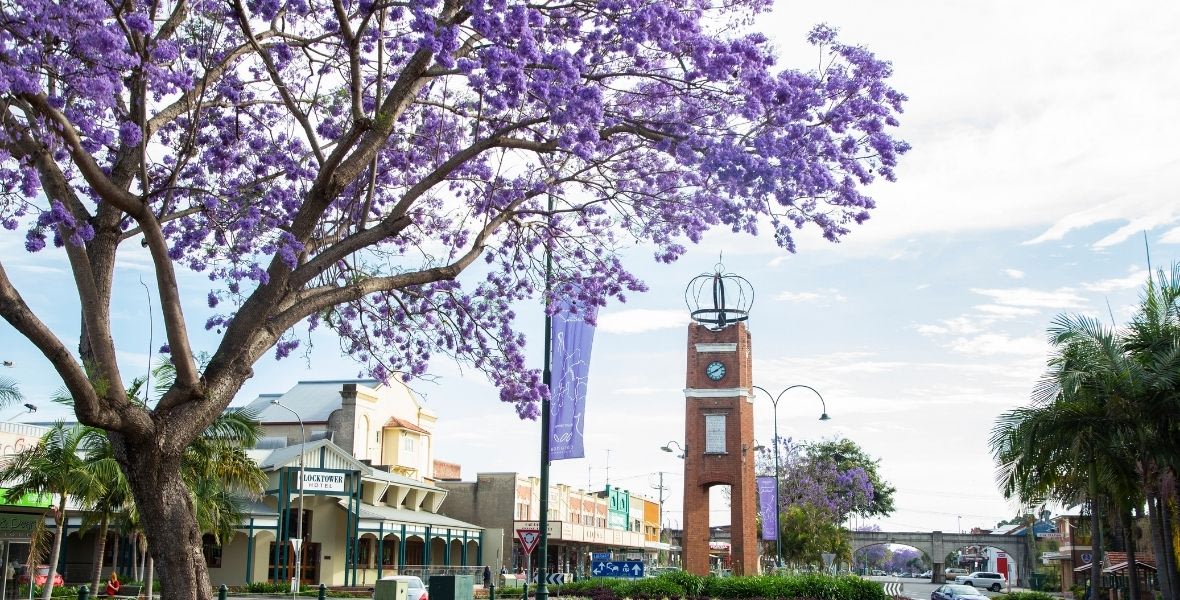 Image Source: Destination NSW Content Library
Grafton is well known for its stunning Edwardian architecture and as the jacaranda capital of Australia. In spring, the streets light up with purple blooms and throngs of visitors, but there is plenty more on offer year-round.
Walk the Grafton Heritage Trail
Absorb the culture, architecture and sights on a walk or bike along the Grafton Heritage Trail. Spend the afternoon winding through town and over Bendy Bridge to experience a beautiful sunset over the Clarence River.
Picnic at See Park
Enjoy a picnic at See Park. This is the perfect place to admire the jacaranda trees in spring.
Visit Nymboida National Park
Nymboida National Park offers pristine bush camping and wilderness adventures. Take a canoe trip, go for a 4WD - the options are endless.
Explore Washpool National Park
Washpool National Park is a great spot to go horse riding, see waterfalls on a scenic hike, and enjoy camping in the wilderness.
11. Yamba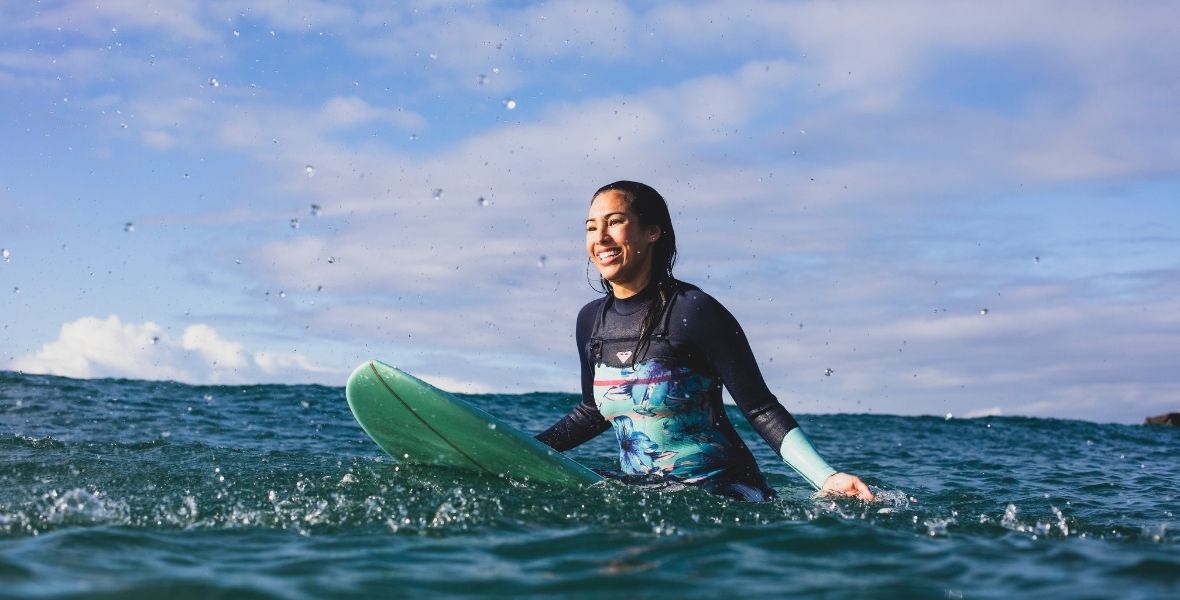 Image Source: Destination NSW Content Library
Yamba is home to cosy cafes, dolphin-filled marine parks, and the gateway to Angourie Point. Not to mention, it's also a top-ranked national surfing reserve.
Stretch your legs on the Yuraygir Coastal Walk
If you enjoy multi-day hikes, don't miss the Yuraygir Coastal Walk. Admire the coastal views and wildflowers as you navigate the rocky headlands and long sandy beaches.
Take a kayak tour
Explore the very best of this region on a kayak tour. Navigate your way through mangrove bays and island beaches, and get up close to the dolphins on a guided tour.
12. Ballina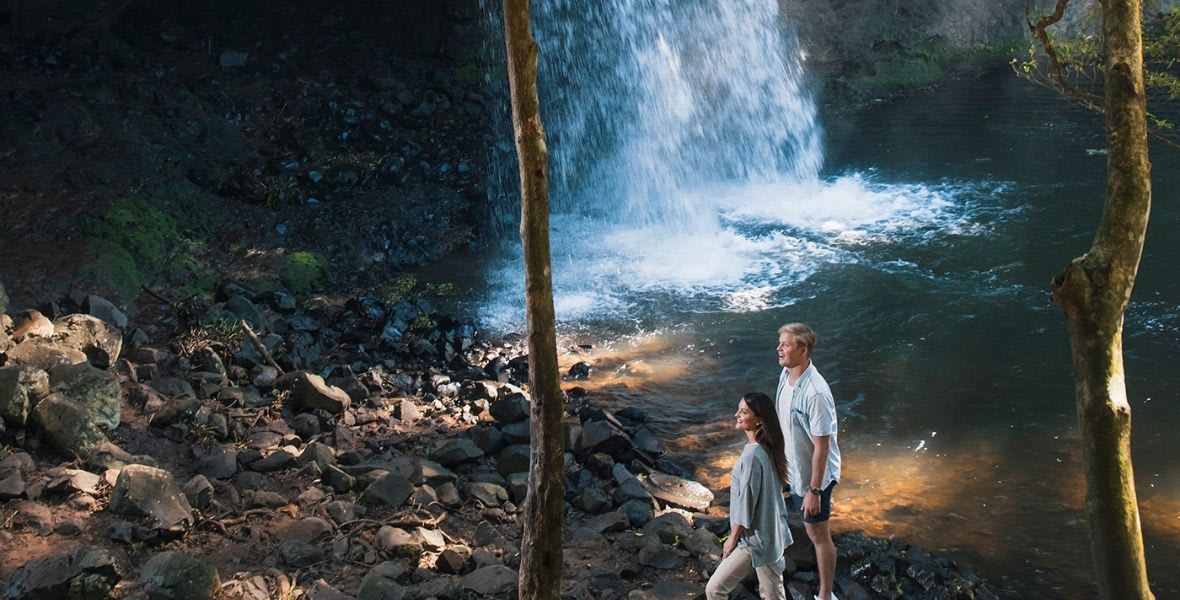 Image Source: Destination NSW Content Library
Ballina has always been the underrated twin to Byron Bay. Now that Byron Bay has exploded as such a popular destination, Ballina is the perfect place to enjoy the small coastal town charm this region is known for. It is also a perfect alternative to the hard-to-come-by Byron Bay accommodation when exploring the Byron area.
Visit Ballina Naval Museum
Take a day to wander around the Ballina Naval & Maritime Museum to see the largest collection of naval and merchant ships in Australia.
Explore Crawford House Museum
Another popular living museum on the NSW coast is the Crawford House Museum. Best known for its historical household objects, it's a great snippet into old coastal living.
Visit Australian Seabird Rescue
Come get an up-close look at the wide range of east coast birds at Australian Seabird Rescue. The centre is only open to the public during school holidays, so be sure to book ahead.
Feeling inspired to travel the New South Wales coast from Sydney to Byron Bay?
If you are looking to rent a van to travel this iconic east coast on a Sydney to Byron Bay road trip, take a look at the great rates on offer and book your Britz campervan today.
If you're looking for more inspiration of other great places to stop on the east coast of Australia, check out our guides and download the thl Roadtrip itinerary planner app.