Join thousands of fellow campervan travellers
Sign up for our Britz newsletter to receive inspirational travel content and awesome deals, and we'll send you a copy of our Ultimate RV guide!
Thanks
Please confirm subscription in your email.
Explore the crazy beautiful plunge pools, stunning gorges and plethora of colourful flora and fauna that this unspoiled 20,000 square kilometre World Heritage listed National Park offers. If you're starting your Kakadu 4wd holiday in Alice Springs then you'll know you're embarking on an adventure as the road you'll travel is the aptly named Explorers Way. Either way, we've got some must do's for your Kakadu itinerary, a few reasons why you should choose Kakadu over Litchfield National Park and a few things you need to bear in mind when setting out for this bucket list destination.
First things first, as Kakadu has a web of unsealed roads and a wet season, we suggest you hire a 4WD campervan for your self drive road trip. Britz has a range of 4WD campers for hire at their Darwin or Alice Springs offices and the team at Britz will guide you in your choice of vehicle.
When to visit Kakadu National Park?
The best time of year to visit Darwin and Kakadu is the dry season, between May and October (or a few weeks at either end depending on the length and severity of the wet season). From October to November there is a build up of humidity with the storm season kicking in from October to March. During the storm season, roads are often cut off following downpours of afternoon rain. January to March is just soaked, the unsealed roads are closed and unwary travellers can be stuck for days, so we suggest that this is not the ideal time to explore the area.
(If you are thinking of travelling at this time then always check on roadreport.nt.gov.au or 1800 246 199 for updates on road conditions and risks. Or alternatively, ask our local Britz Darwin branch.)
Weather aside, travelling in the shoulder season is often a great idea as you tend to catch the good weather without the crowds. Just check out school holidays and whether there are any local events on, as many smaller towns have limited facilities and these quickly get booked up.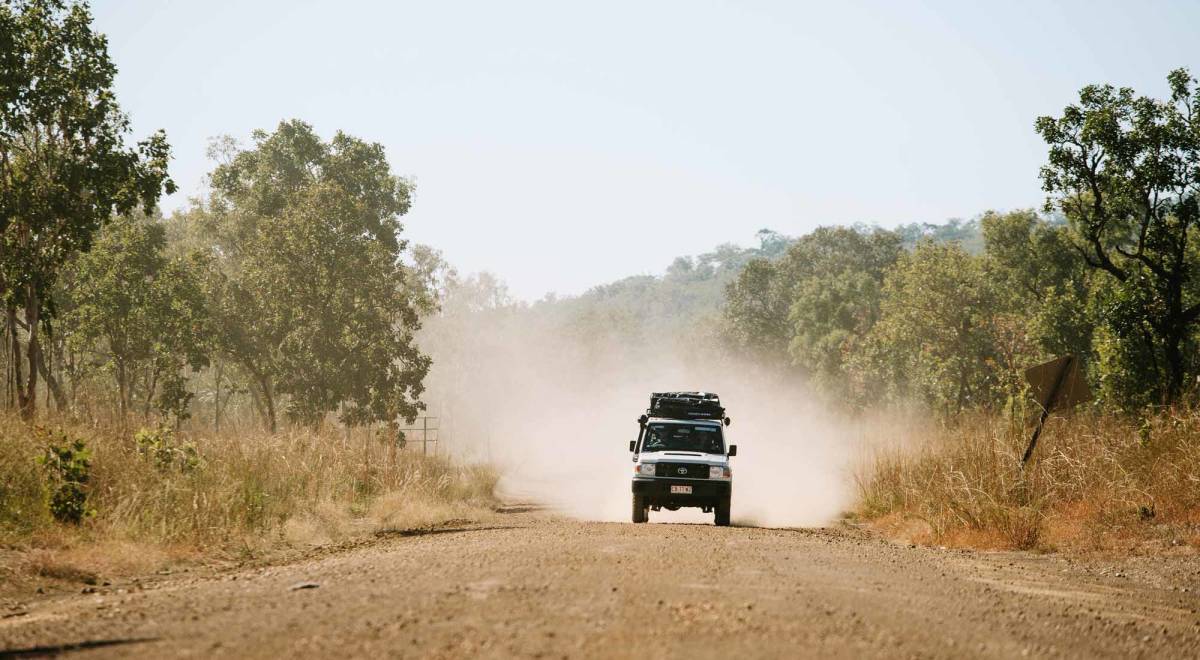 What is Kakadu National Park?
Kakadu is Australia's largest terrestrial national park and extends from the northern coast through floodplains and lowlands to the towering ridges and rocky lands of the south. It is home to a range of rare and endemic plants and animals - more than 1/3 of Australia's bird species and 1/4 of its freshwater fish species.
As there is so much to do and see, make sure you've got a decent amount of time to explore the park, at least 3 days, and make sure you check out these things to do.
Kakadu's Waterfalls and swim spots
Kakadu boasts an array of stunning waterfalls which are a must see. All of the red dusted gravel roads and subsequent sweaty hikes to reach these falls make many of them hugely tempting to splash about in once you're there. Rightly so. And the resident reptiles would agree with you. So when swimming in Kakadu make sure you keep croc wise at all times.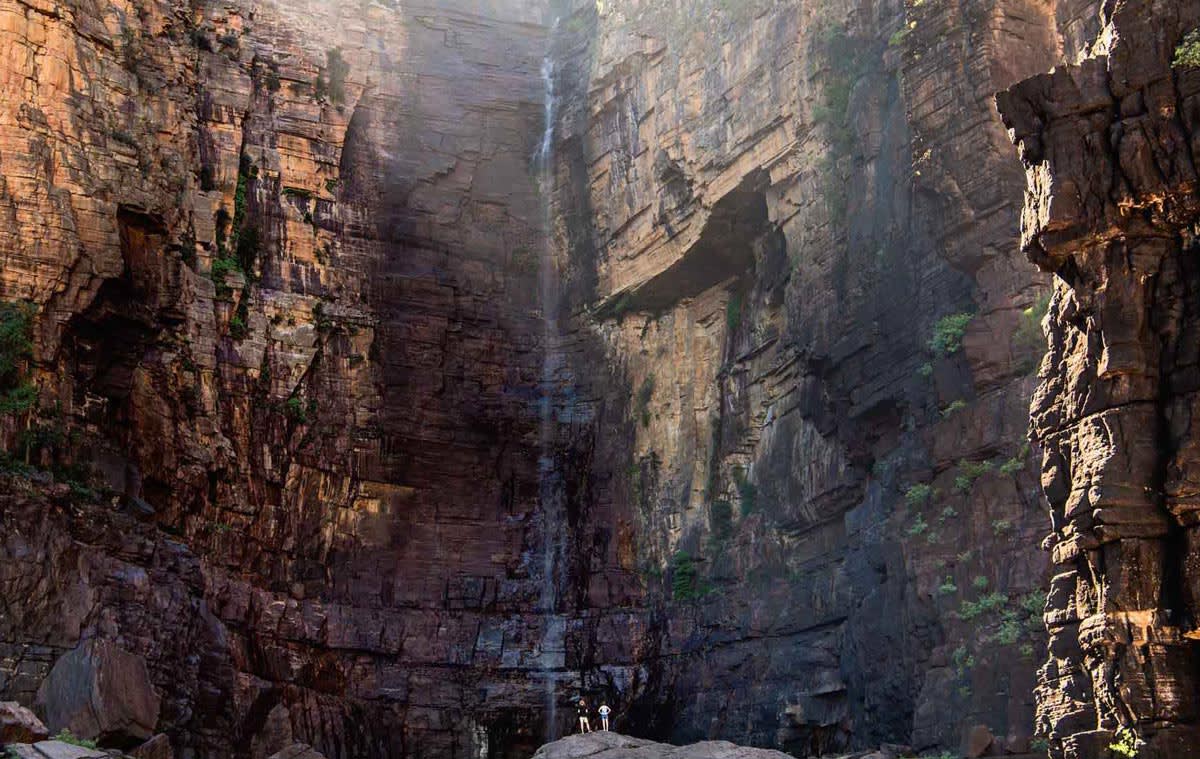 Jim Jim Falls
Jim Jim Falls has amazing scenery and is a great spot to take a walk and a swim.
You'll need both a 4WD and sensible shoes to reach this picturesque oasis on Jim Jim Falls Road, as it's 50km of unsealed road followed by a rugged 2km-return rocky hike. But it's worth it, as you'll reach Jim Jim's glorious pool, which sits in the shadows of enormous 200m-high cliffs. The pool is open during the dry season – conditional on confirmed crocodile absence.
Maguk Gorge
Waterfall-fed, deep and crystal clear, Maguk gorge is the stuff of dreams. Dive down into the pool with a snorkel mask to find turtles and black bream.
Accessed by 14km of 4WD-only road followed by a 1km rocky trek, Maguk is another place that requires extra effort to reach. However, along your way you could see the spangled drongo and rainbow pita in the rainforest and you'll be fascinated to see the precariously perched Anbinik trees growing along the rocky slopes.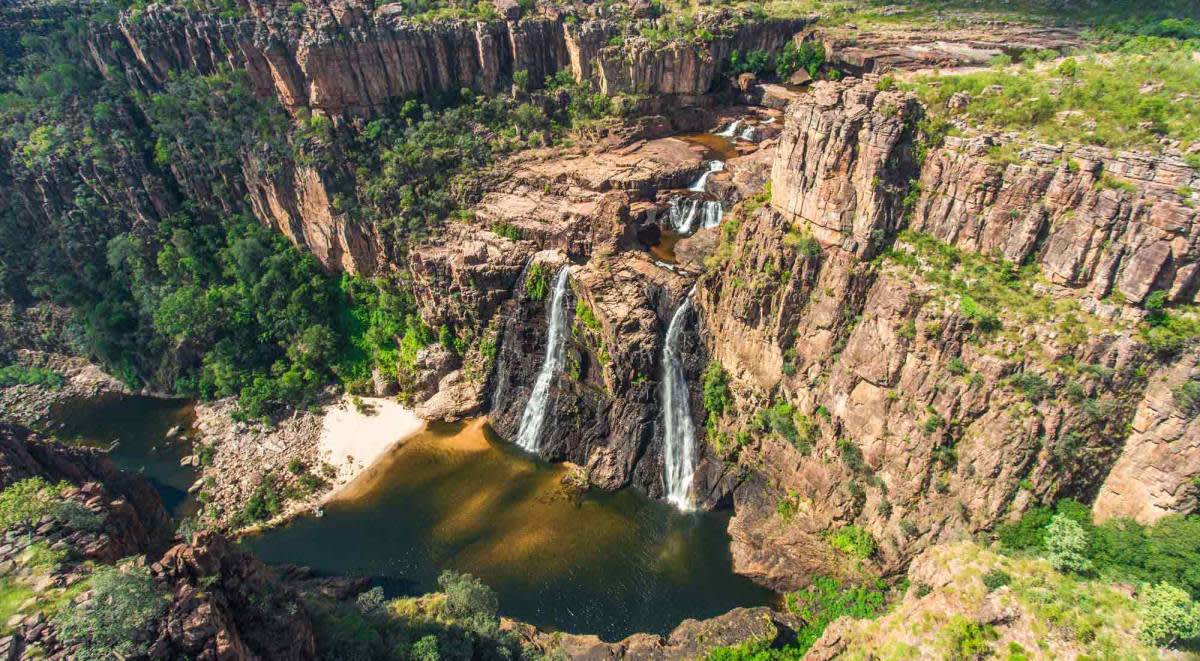 Twin Falls
Twin Falls Gorge is one of Kakadu's biggest falls and has a split cascade tumbling into a deep pool. In the dry season the falls are often a mere trickle, but take a picnic as the sandy beach at the base of the gorge is the perfect pit stop.
There is a boat shuttle that departs every 15 mins, (a short walk from the Twin Falls Car Park until 4.30pm) and the cruise, whilst it only takes 10 minutes is well worth it.
Please note - this is only open for a limited period every season due to access road. Please see https://parksaustralia.gov.au/ for more.
Gunlom Lookout and Plunge Pool
The good thing about the top pools at Gunlom is that whilst it's a rather steep climb up the escarpment, when you reach the top you'll find a fantastic swimming spot with a series of three pools and gobsmacking views over Kakadu's southern hills. In addition, the sunsets from up here are breathtaking. (Instagramers heaven.) Make sure you leave 20minutes up your sleeve to get to the carpark before dark.
You can swim happily in the top pools, safe in the knowledge that crocodiles aren't the most nimble of climbers. However, if you're less inclined to scale the escarpment, then the emerald green Gunlom main pool at the base of the waterfall is the swimming spot for you.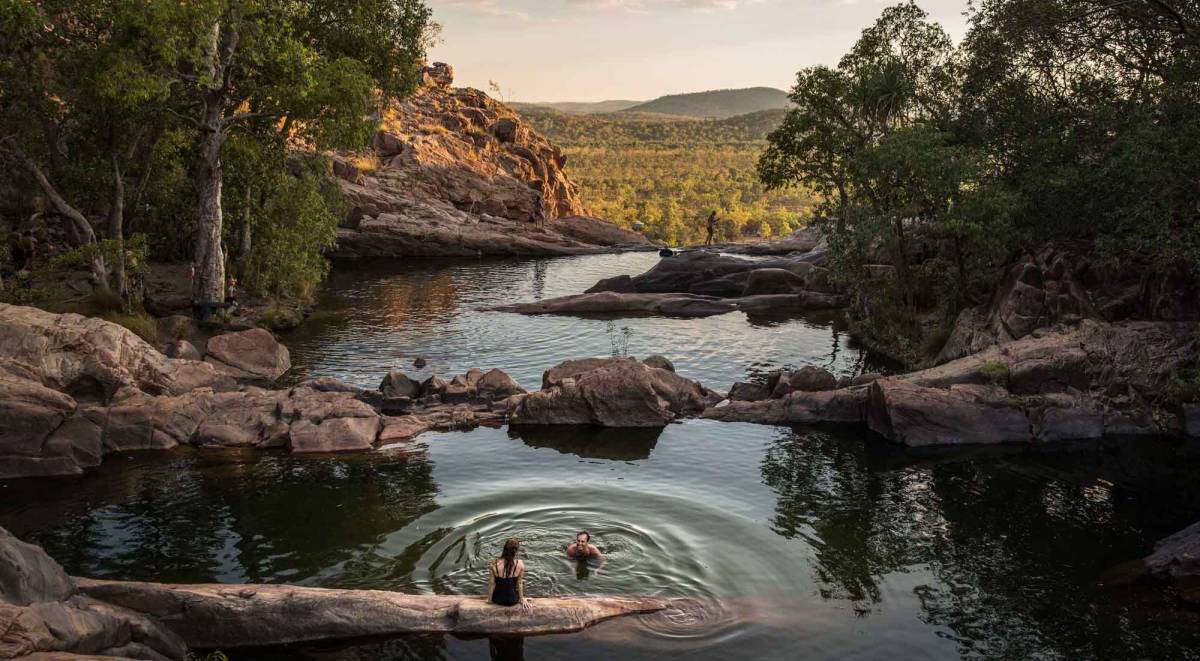 Motor Car Falls
Like all great things, Motor Car Falls isn't the easiest spot to access. But this is a good thing as it keeps the number of explorers to a minimum. Consequently, relax on the 7.5 km round trip through monsoon forest to the falls, as you'll be rewarded with an inviting vivid green pool and towering waterfall that plunges down the rocky cliff face. Indeed you may find that other than the birds, you wont have many companions at the falls, although if you're quiet you could spot a wallaroo on your hike there.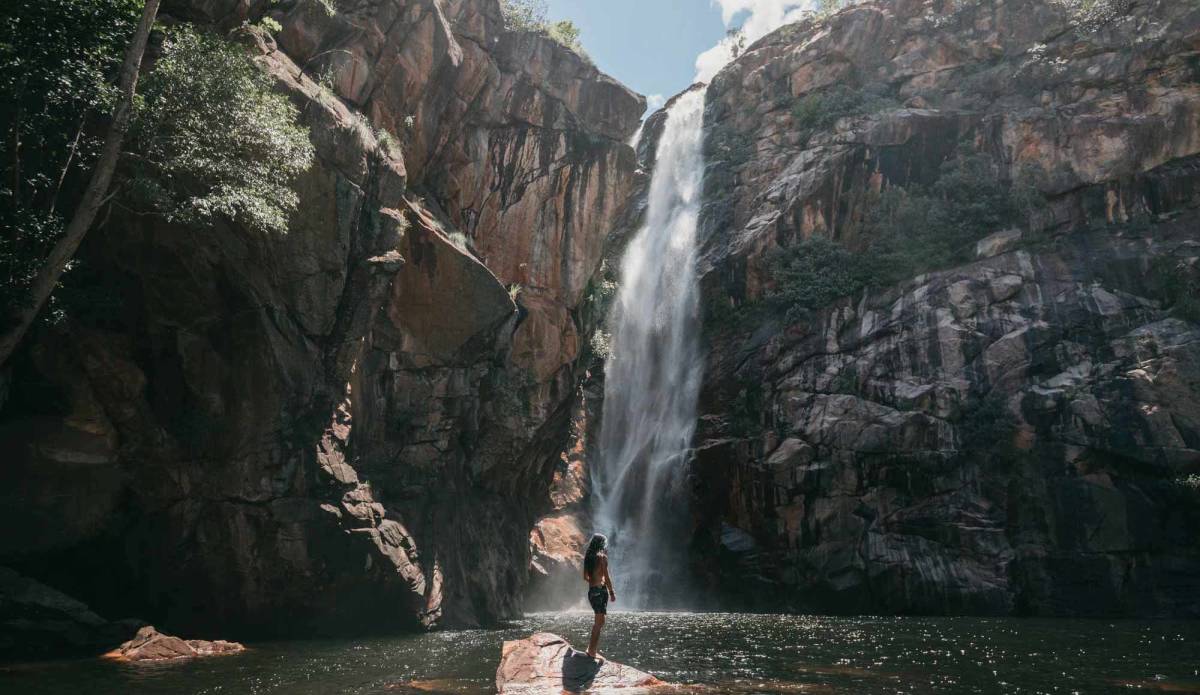 Are there crocodiles in Kakadu National Park?
The swimming spots in Kakadu are spectacular. So can you blame the crocodiles for wanting to be there too? To make sure you are safe, never approach one of Kakadu's swimming holes without caution, observe all safety signs and be aware that when you are near the water there is the risk of crocs being there too.
Park rangers monitor, relocate, wrangle and put up signage about crocs all year, so make sure you heed their advice and stay croc wise because whilst they may look sleepy basking in the sun, they are clever and dangerous hunters.
Kakadu's Walks and Trails
There are more than 30 walks in the local area to explore ranging from short half hour walks to longer half day treks – and the visitor centre will outline all of these. We think everyone should be rewarded after a walk so our top picks tend to finish up with a waterfall or pool (outlined below and above).
Yurmikmik walks are a series of tracks for all fitness levels :
Boulder Creek Walk is 2km return, and if you look up you might see banded fruit doves and spangled drongos along the way, before swimming in the rock pools of the gorge.
Yurmikmik Lookout Walk is a 5km return walk that explores the monsoon forest and finishes with a swim beneath the Motorcar Falls. There is a slight incline on the track which results in a great view out over the Southern Hills.
Motorcar Falls walk is 7.5km return and is a great place to view wallaroos, red-tailed black cockatoos, finches and hooded parrots.
Kurrundie Falls walk is a longer 11km return which requires a permit and a little more fitness than the others, but still lets you have a refreshing dip in both Motorcar Falls and Boulder Creek.
For superb views, walk to Mirrai Lookout at the top of Mount Cahill. This 1 ½ hour, 2 km return walk is a little steep so wear sensible footwear and bring lots of drinking water, however the outstanding views are absolutely worth it.
If you love birds then Bubba Wetlands walk is definitely worth exploring. Nestled in the Nourlangie region starting at Muirella Park camping ground, the walk meanders through billabongs and swamps that are framed by paperbark trees, adorned with lilies, and are home to egrets. This walk is a dry season only walk.
Ubirr is one of the most famous of Kakadu's rock art galleries with three galleries to view and it is accessed by an easy 1km walk that takes about an hour. If you climb the 250 metre track you will also be rewarded with splendid views across the floodplains. (As access is restricted in the summer, check with the Bowali Visitor Centre for updates.)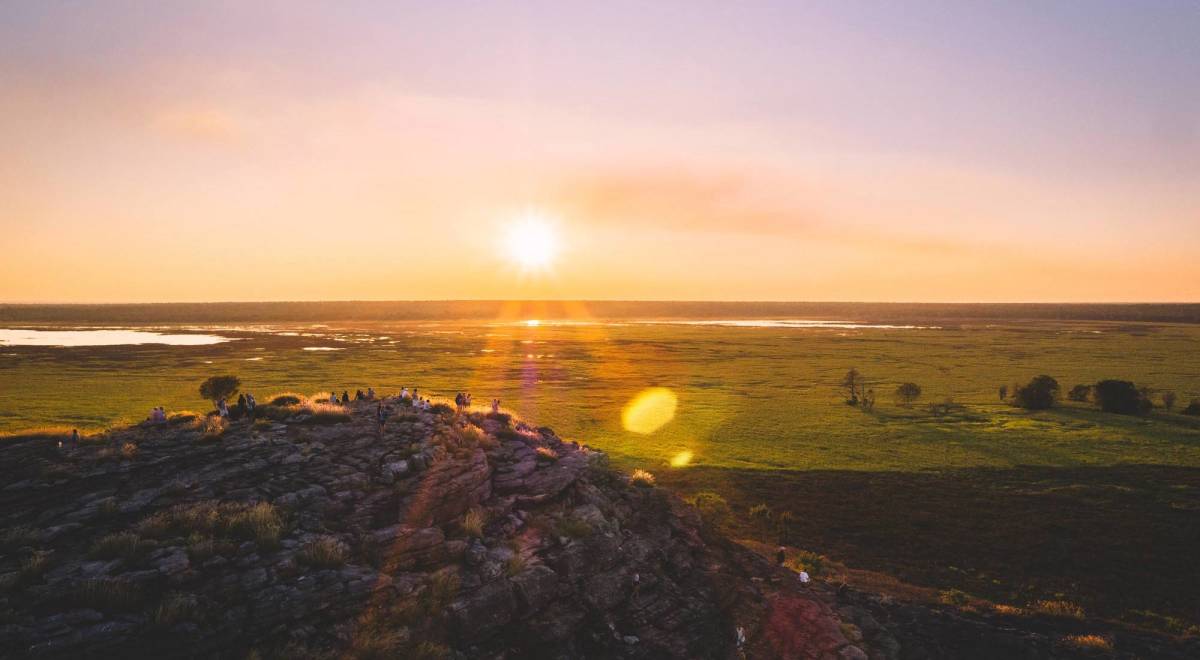 Aboriginal Art
Kakadu is considered a living cultural landscape and the traditional owners, Bininj Mungguy, have lived on and cared for this country for more than 50,000 years. Their influences can be seen in rock art and cultural sites at Nourlangie, Nanguluwur and Ubirr. Kakadu has one of the world's largest collections of rock art sites and some paintings are up to 20,000 years old, which makes them some of the longest historical records of any group of people on Earth. There are naturalistic paintings of animals, traditional x-ray paintings and depictions of early contact with European people.
Wildlife
Cruise on a Yellow Water Billabong and see the locals who inhabit the plains from wallabies and wild horses to buffalo and the mighty croc. On the walks look up in the trees to see the white-throated grasswren and if you're quiet you may catch a glimpse of the shy black wallaroo and chestnut quilled rock pigeon.
On the shuttle to the Twin Falls Gorge, you can see barramundi, saratoga, black bream, rainbow fish, long-necked turtles, Mertens water monitors, freshwater crocodiles and the elusive pig-nosed turtle (warradjan).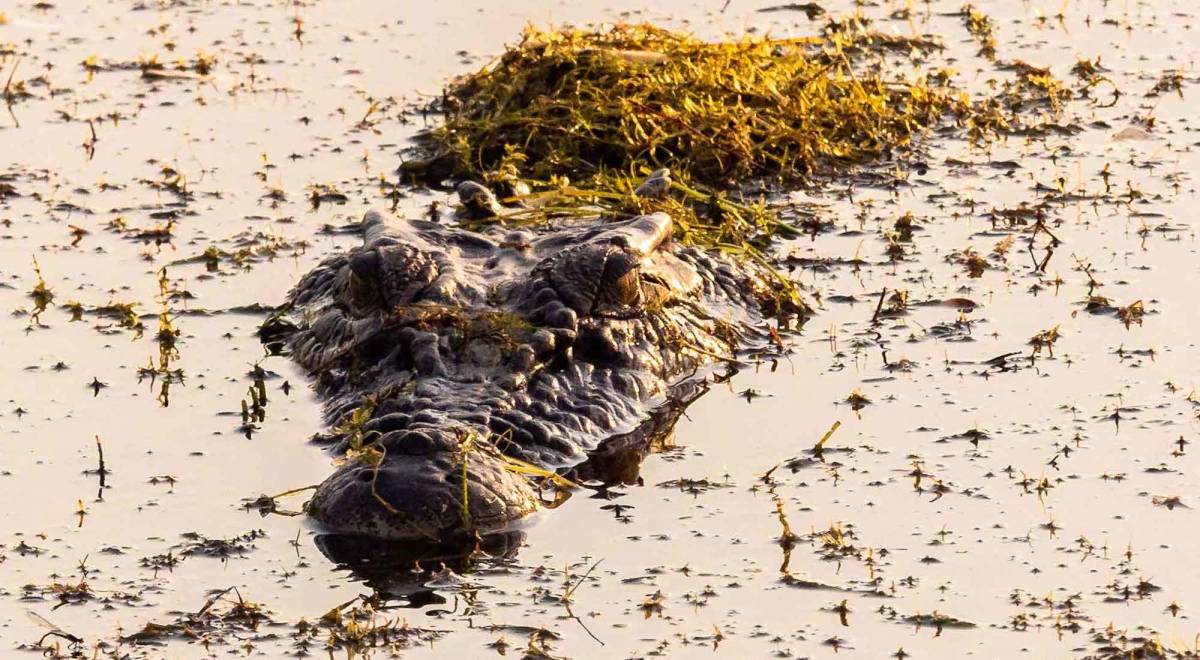 Accomodation
Jabiru is the main town in Kakadu, but head to Malabanjbanjdju Campground, Garnamarr campground (which is the base for visiting Twin Falls or JimJim Falls), or Cooinda Campground and Caravan Park in the Yellow Waters region (which is a great place to take the boat ride to see crocodiles).
There are a number of low budget bush camping sites in Kakadu National Park, but you will need to get a permit to enter (go to https://parksaustralia.gov.au). And because the sites are isolated make sure you have stocked up on all of your supplies before heading into the wild.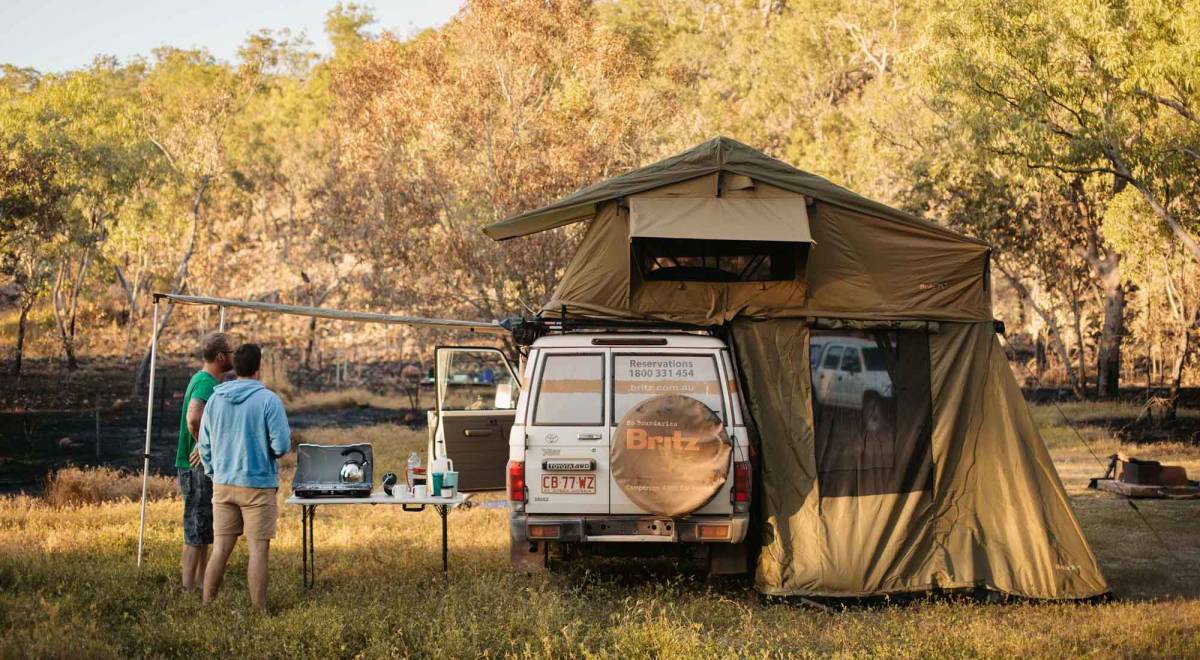 Shopping
The best places to stock up are your main centres where you pick up your 4WD camper at the Britz Darwin branch head to Coolalinga or Palmerston Shopping Centres, both en-route to Kakadu or Litchfield.
In Alice Springs head to the Coles on Bath St and Gregory Tce or Afghan Traders Whole Foods on Smith St. For healthy and tasty stocks head to Go Vita Alice Springs on Todd Mall.
Petrol/diesel
You can fill up at Kakadu Resort, at Jabiru, Cooinda and Goymarr Tourist Park.
Things to remember and Self Drive Tips for your 4WD
Please take all your rubbish with you
Please protect the waterways, avoid toileting and using soaps and detergents near waterways
Look but don't touch Aboriginal artefacts, wildlife and native plants as these are all protected
Only light fires in fireplaces provided and minimise firewood collected – especially live or hollow logs as these maybe animal homes
Adhere to all NT fishing rules
Take your own drinking water as it's not always provided
Wear sturdy shoes, a sunhat and sunscreen
When driving on unsealed roads, make sure you let a little air out of your tyres. This helps with grip - and if in doubt as to restricted roads and areas, contact Britz
And always be croc wise!
Packing
There's a superb 4WD packing list on the Britz website but for Kakadu do remember to also pack :
Googles, snorkel and mask for exploring the rock pools
Sturdy walking shoes.
Sunscreen and insect repellant
Hat
Camera
Water, water, water
More National Parks to explore