Join thousands of fellow campervan travellers
Sign up for our Britz newsletter to receive inspirational travel content and awesome deals, and we'll send you a copy of our Ultimate RV guide!
Thanks
Please confirm subscription in your email.
Renting a travel van is not only one of the cheapest ways to travel Australia with kids, but also one of the most convenient. When you rent a travel van, you can get access to all the modern conveniences, including an apartment-style kitchen, indoor shower for cleaning up the littlest adventurers, and a bed for spontaneous naps. A van is the ultimate road trip companion for families.
But what part of Australia is best for children? What do you need for travelling with kids? And most importantly, what is the best road trip in Australia for families? To help answer all your family road trip questions, we have created this guide to the best Australian road trips to take with kids! Let's dive in.
Benefits of road trips with kids
If you are considering a campervan family road trip, there are plenty of reasons to take your kids on a campervan holiday.
Cost effective
Finding affordable, family-friendly accommodation can be challenging. Travelling in a campervan gives you the opportunity to take advantage of an on board kitchen as well as low-cost holiday parks and free camping spots.
At Britz, we also have a wide variety of campervans for families of different sizes to cater to different holiday budgets. From our self-contained 6-berth frontier to our compact 2-berth hi-tops, there is an adventure vehicle for every family.
Greater flexibility
On a regular family road trip, you often have to book your accommodation months ahead of time to avoid missing out. Campervans give you the flexibility to travel at your own pace and find accommodation along the way. Plus, with a bed on board you always have roadside stops as an option in a pinch!
Lots of quality time together
Out on the road, there are plenty of opportunities for playing road trip games, experiencing new things, and visiting new places. A family road trip is a great opportunity to get that much-needed quality time together.
How to do a campervan road trip with kids
If you are ready to rent a van to travel with kids, there is one key thing to never underestimate: the importance of planning. Planning ahead of time is the ultimate time and money saver! Planning things like packing lists, entertainment options and itineraries will mean that once it's time to hit the road, all you have to do is show up and enjoy the ride.
What to pack for a family road trip
One of the ultimate perks of van travel is having your suitcase with you wherever you go. Keeping in mind that space is limited, it's worthwhile bringing a variety of essentials to tackle whatever conditions the Australian weather throws at you. Packing the right gear will ensure you have everything you need for exploring as well as make the camper feel like a home away from home.
Entertainment for the family
An Australian road trip is bound to include a few long driving days and/or some downtime after a big day exploring. It's always a good idea to pack a few entertainment essentials for those times. A few great campervan-friendly entertainment options include:
Books
Colouring or other age-appropriate activity
Projector or DVD player
Tablets
Headphones
Board games/card deck
Essential living items for the kids
When travelling, it's a good idea to bring a few regular day-to-day items you use at home. These small things that make the kids feel at home can help make the transition into and out of travel as smooth as possible. Some items that make the kids feel cosy and at home may include:
Pram/pushchair
Car seats (ensure these meet the Australian guidelines)
Noise machines (preferably portable and battery-powered)
Favourite blanket/toy
Outdoor gear
You will likely be doing a lot of exploring outdoors, so remember to bring practical outdoor gear, including:
Sturdy shoes
Wet weather gear
Swimming gear
Beach towels
Snacks
Bringing along snacks for the trip is a great way to extend your travel budget. Try packing individually packed snacks such as dried fruit, muesli bars, nuts, seeds, and other non-perishables that travel well.
Top tip: If you plan to travel to remote outback towns, be sure to stock up on these items in cities to avoid the 'rural tax'.
Health and safety items
You never know when you may need a bandaid or hand sanitiser when out adventuring. Come prepared with a few little essentials, so you have them on hand if needed. Our top picks include:
First aid kit
Hand sanitiser
Wet wipes
How to keep kids entertained on a road trip
Keeping kids entertained on a road trip is an important ingredient to a successful family vacation. From family-friendly Australian attractions to road trip activities for the kids, there are plenty of ways to keep the kids entertained.
Plan fun stops for the kids
When planning your route and itinerary, include a few attractions that the kids will find fun. A few kid-friendly favourites include:
Museums
National parks and reserves
Animal encounters
Make the evenings fun
The fun doesn't stop once the sun goes down and attractions are closed. If you have older kids who will be awake after dark, it's good to come prepared with a few ideas of ways to make the evenings fun too! A few of our favourites include:
Stargazing
Wildlife spotting
Roasting marshmallows on a fire
Organise some road trip games
If you are planning a route with any long stretches of driving, it's good to brainstorm a few ideas of ways to keep the kids entertained. Come up with a list of fun car game ideas, including i-spy, trivia, and more. These games are bound to keep the whole family entertained.
Stay at kid-friendly locations
Holiday parks are a great kid-friendly travel option. These parks can have playgrounds, jumping pillows and, most importantly, other kids to play with.
For more great ideas, check out our guide for everything you need to know about campervan holidays for families.
Best Australian road trips to take with kids
Australia is a big country, which can be challenging to navigate with kids - especially younger ones and those without the patience for long car rides. However, there are definitely kid-friendly options when you know what to look for. Here is our list of the best Australian road trips to take with kids.
Adelaide to Port Lincoln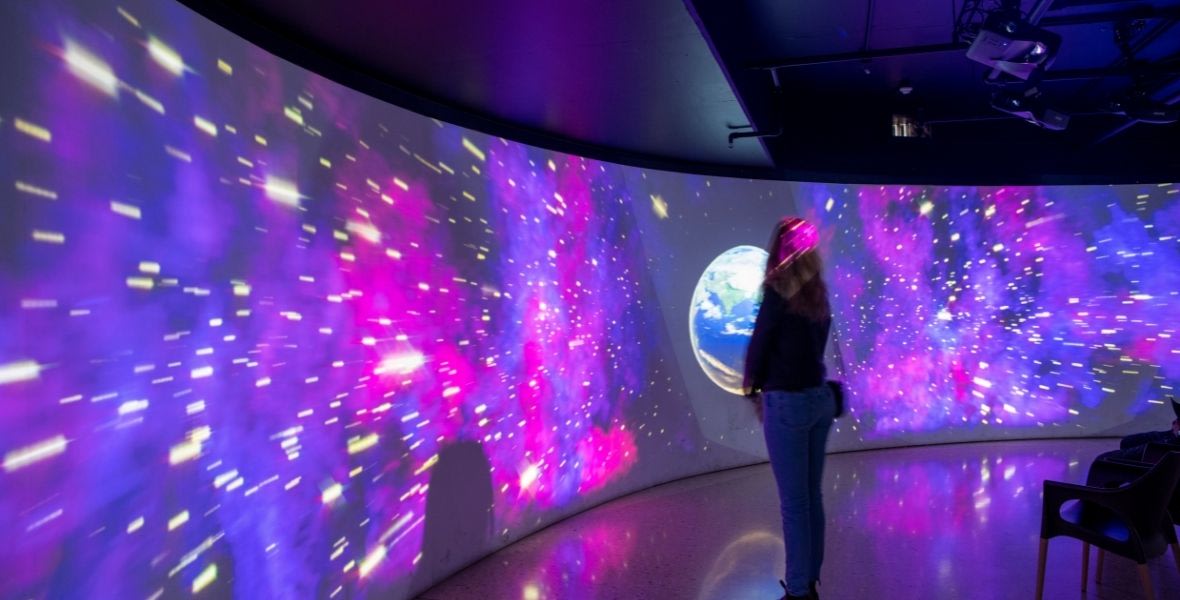 Image Source: Tourism Australia Image Gallery
South Australia is known for its mild weather, stunning beaches and rugged outback adventures. The capital of South Australia, Adelaide, is nicknamed the '20-minute city' for its easy driving distances to top attractions making it a great city for families to explore.
On this short and sweet South Australian adventure, begin by picking up your camper at Britz Adelaide and explore all the best family-friendly things to do in Adelaide. Continue along the coastline to soak up the seaside wonderland of the Eyre Peninsula and Port Lincoln. Be sure to add these must-see activities to your bucket list for a family vacation in South Australia:
Visit The Beachhouse
Beachhouse Amusement Centre is a carnival-style fun day out in the heart of Adelaide. Spend the day bumping dodgem cars, riding on the carousel, playing games and more!
Meet the animals at Adelaide Zoo
Adelaide Zoo is home to over 2500 animals and a range of incredible interactive animal experiences not to be missed!
Eat delicious produce at the markets
Adelaide Central Market is a one-stop-shop for groceries, artesian eateries and bakeries. As the largest undercover fresh produce market in the Southern Hemisphere, there is plenty to explore.
Explore the exhibits at MOD
Step into the future at the MOD (Museum of Discovery) This family-friendly museum is the perfect place for curious kids to come explore the intersection of science, art, and innovation.
Wander the Botanic gardens
Tucked away in the heart of Adelaide, spend the day exploring over 50 hectares of lush botanic gardens. Featuring a range of kid-friendly education spaces such as the Little Sprouts Kitchen Garden, this is the perfect inner-city escape for families.
Visit the Pichi Richi Railway
Enjoy a ride on the restored steam train on the Pichi Richi Railway. Take in the beauty of the gum-lined horizons and rugged landscapes as you ride the original Ghan route between Port Augusta and Quorn.
Check out the Silo Light Show
Tucked away in the Railway precinct of Quorn is the Silo Light Show. Set up a picnic under the stars and watch as the Silo comes to life with this audio-visual celebration of the Flinders Ranges.
Visit Flinders Ranges National Park
A trip to South Australia wouldn't be complete without a trip to Ikara/ Flinders Ranges. Explore the rugged beauty of this ancient landscape with bushwalking, birdwatching and a trip to see the vast amphitheatre, Wilpena Pound.
Explore Lincoln National Park
Lincoln National Park is brimming with activities for the whole family. Head out boating, swimming, fishing, or explore on land with a bushwalk through sheltered bays and granite headlands.
For the full itinerary, check out our guide to a family camper holiday in South Australia.
Darwin to Alice Springs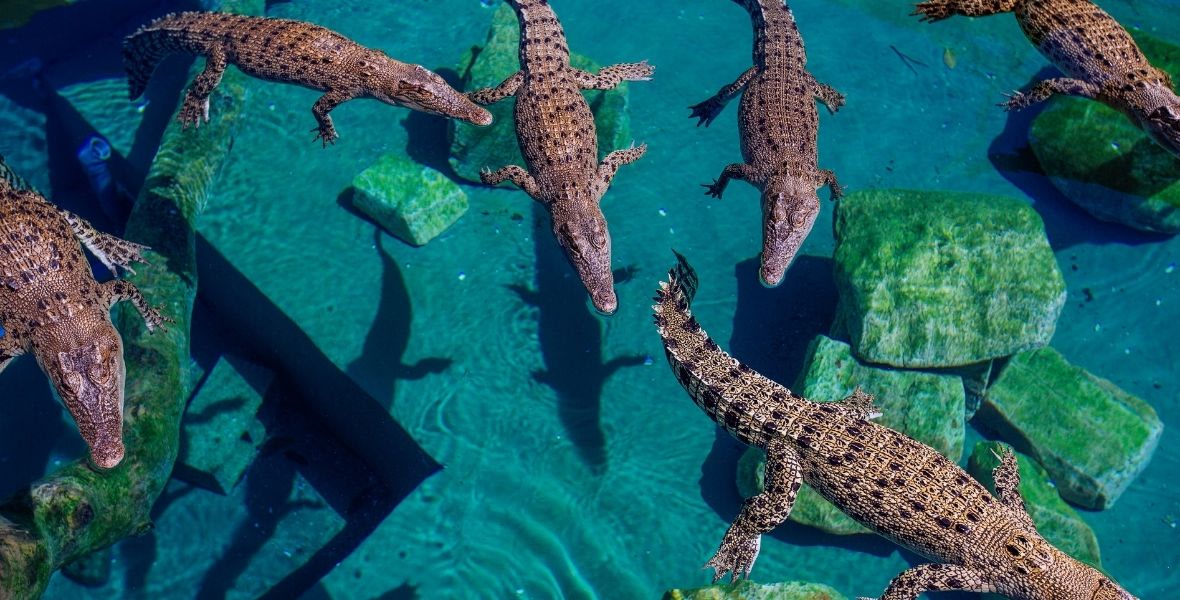 Image Source: Tourism Australia Image Gallery
Darwin to Alice Springs is the quintessential Australian outback road trip. This outback adventure traverses through amazing natural Australian attractions, including the ancient wild landscapes of Kakadu, larger-than-life crocodiles, natural hot springs and more.
The best time to visit is autumn through spring when the weather isn't too hot for the kids (or anyone for that matter!). This 15-day road trip traverses over 3000km and can be enjoyed faster or slower, depending on how far you are hoping to drive each day.
After picking up your camper at the Britz branch in Darwin or Alice Springs, there is so much to explore, including:
Cool off at Wave Lagoon
Wave Lagoon is the perfect place to cool down in the Darwin heat. This oceanside lagoon features stinger and croc-free swimming in over 4000 square metres, and even has a shallow water play area for younger children.
Meet the crocs at Crocosaurus Cove
Crocosaurus Cove is home to Australia's only crocodile dive and is the perfect place to get up close (safely) with the legendary Australian saltwater crocodiles.
Visit Kakadu National Park
Experience the oldest living culture on earth in Kakadu National Park. Just a few hours southeast of the hustle of Darwin, step into the quiet and tranquillity of Kakadu's ancient landscape. Spend a day or two exploring one of the largest collections of Aboriginal rock art in Australia, as well as countless bushwalks through beautiful monsoonal forest.
Top tip: This region is predominantly 4WD only. You can still travel here in a camper, but if you really want to explore hire a Britz 4WD camper!
Take a dip in the Katherine Hot Springs
Katherine Hot Springs are a set of natural thermal springs nestled next to the Katherine River. These temperate warm springs are not too hot and perfect for the whole family.
Check out the Battery Hill Mining Centre
Battery Hill Mining Centre is the one-stop-shop to learn about the history, science and rush of gold mining with a range of self-guided walks and hosted tours available.
Check out the amazing Devil's Marbles
Karlu Karlu/ Devils Marbles are a sight to be seen! Walk amongst these giant granite boulders that appear to be defying gravity and see their true magic as they come alive with vivid ochre reds at sunset.
Visit the kangaroo sanctuary
See the kangaroos come to life with a sunset tour at the kangaroo sanctuary! Join these conservationists as they guide you to observe these Australian emblems in their natural environment.
For the full list of things to do on a family campervan trip to the Northern Territory, check out our Darwin to Alice Springs itinerary.
Brisbane to the Sunshine Coast
Brisbane to the Sunshine Coast is a short but jam-packed slice of the Queensland coastline. This mini-getaway of about 1.5 hours of driving can be done in a weekend and is perfect for young families looking to enjoy this beautiful coastline.
After you pick up the camper at the Brisbane Britz branch, it's time to explore the very best that this Queensland coast has to offer:
Visit the animals at Whiteridge Farm
Whiteridge Farm gives kids the opportunity to step into a day in the life on the farm. From feeding the animals to going on a hayride, there is plenty to explore.
See the city from up high on the Wheel of Brisbane
Wheel of Brisbane is an iconic Brisbane landmark and a great family-friendly activity. Ride the wheel and enjoy the 360-degree panoramic views of this riverside city.
Try an animal encounter at the koala sanctuary
Lone Pine Koala Sanctuary started with only two koalas (Jack and Jill) but is now a sanctuary for all kinds of wildlife. This is the perfect place to hug a koala, take a photo with a snake, see a dingo, and more.
Learn about space at the planetarium
Located in the botanic gardens of Mt. Coot-tha in Brisbane is the Brisbane Planetarium. Featuring a 12.5 metre projection dome, an observatory, and sundial courtyard, this is the perfect place to learn about the stars and planets that light up our night sky.
Play in the sand at Kings Beach
Kings Beach is the ultimate destination for a family vacation. Boasting a water play fountain, oceanfront saltwater pool, and with everything else in town only a short walking distance, this beach deserves a place on your road trip itinerary.
Visit the famous Australia Zoo
Australia Zoo is located just an hour north of Brisbane and is the origin of the Australian famous 'crocodile hunter' Steve Irwin. Now run by his family and their passionate team of conservationists, this is the ultimate destination for authentic wildlife experiences in Queensland.
Test your memory at Amaze World
Amaze World is the pride and joy of the Sunshine Coast hinterlands and is one of the top things to do in this region. Spend a day navigating the Bellingham Hedge Maze, play a round of mini-golf, and solve all kinds of puzzles in this jam-packed amaze'n world!
For the full list of things to do on a family campervan trip in Queensland, check out our Brisbane to the Sunshine Coast itinerary.
Sydney to Melbourne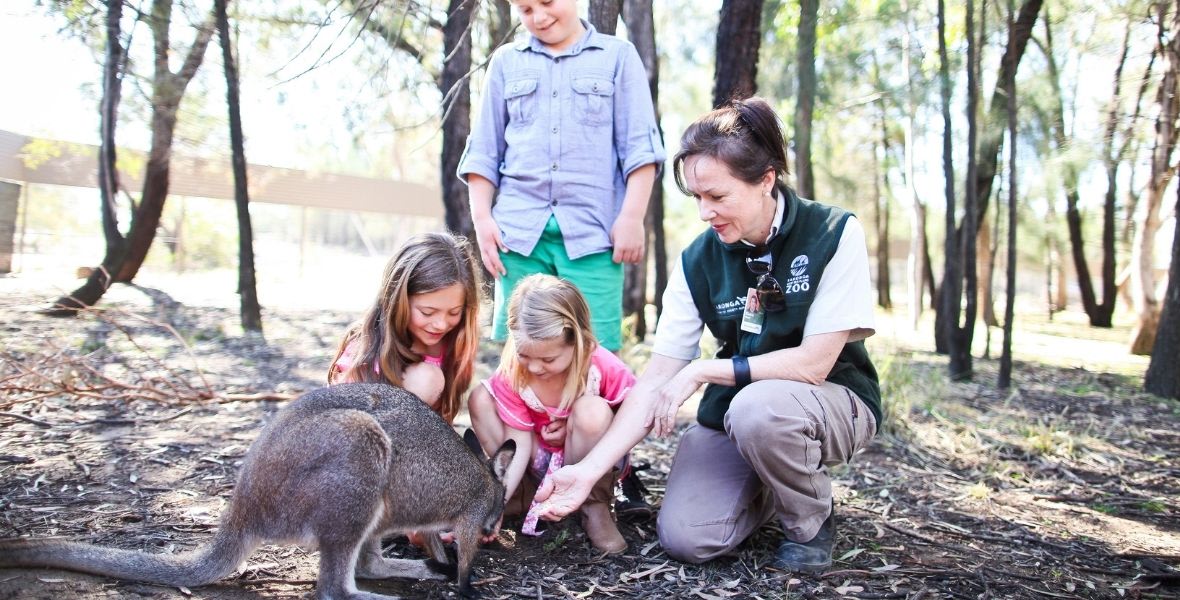 Image Source: Tourism Australia Image Gallery
Sydney and Melbourne are two of Australia's most iconic cities. This alone makes this drive one of the top things to do in Australia for those looking to experience the best of both worlds.
After picking up the camper at the Sydney Britz branch (or the Melbourne branch if you prefer to do it in reverse), you will have the chance to explore beautiful beaches, rolling hinterlands, and see plenty of top Australian attractions along the way. Some of the best family-friendly things to do between Sydney and Melbourne include:
Visit the animals at Taronga Zoo
Over the last 100 years, Taronga Zoo has grown into the thriving wildlife hub that it is today. With over 4000 animals and daily interactive experiences, Taronga Zoo is bound to impress all ages!
Enjoy the rides and games at Luna Park
Luna Park in Sydney has been entertaining families for over a century. Since opening its gates (or rather, its wide mouth) in 1912, it has been a hub for thrilling rides, family fun and sideshow games.
Wander the Royal Botanic Gardens
Spend a day exploring the inner city oasis of the Royal Botanic Gardens. These gardens offer the perfect setting for a picnic as well as to learn about Australian plants and Aboriginal bush tucker.
Check out the exhibits at the Australian Museum
The Australian Museum is easily one of the top things to do in Australia for families. As Australia's first museum, it is home to millions of historic and cultural objects and specimens, offering many exhibits to explore. Kids go crazy for the permanent dinosaur exhibit that brings these ancient beasts to life!
Visit the Museum of Play and Art
While it may seem like a made up name, the Museum of Play and Art really does exist! Founded on the belief that more play and creativity will paint a brighter future, this museum features a ton of engaging exhibits and activities.
Play a round of glow in the dark golf
Add an extra challenge to mini-golf with Glow Golf in Melbourne! Tackle this miniature golf course in the dark, illuminated with glowing features to lead the way.
Visit Dream City
Dream City is where dreams come to life. This high-tech, high-fun virtual 'city' in Melbourne, is an opportunity for kids to explore the careers of the future. They'll be able to operate flight simulators, fight virtual fires, perform virtual surgery and more.
For the full list of things to do on a family campervan trip in New South Wales to Victoria, check out our Sydney to Melbourne itinerary.
Got a family campervan trip on your mind?
Ready to get out there and start exploring with one of these kid-friendly itineraries? Check out our latest deals and book your campervan today online or at one of our Australian Britz branches.